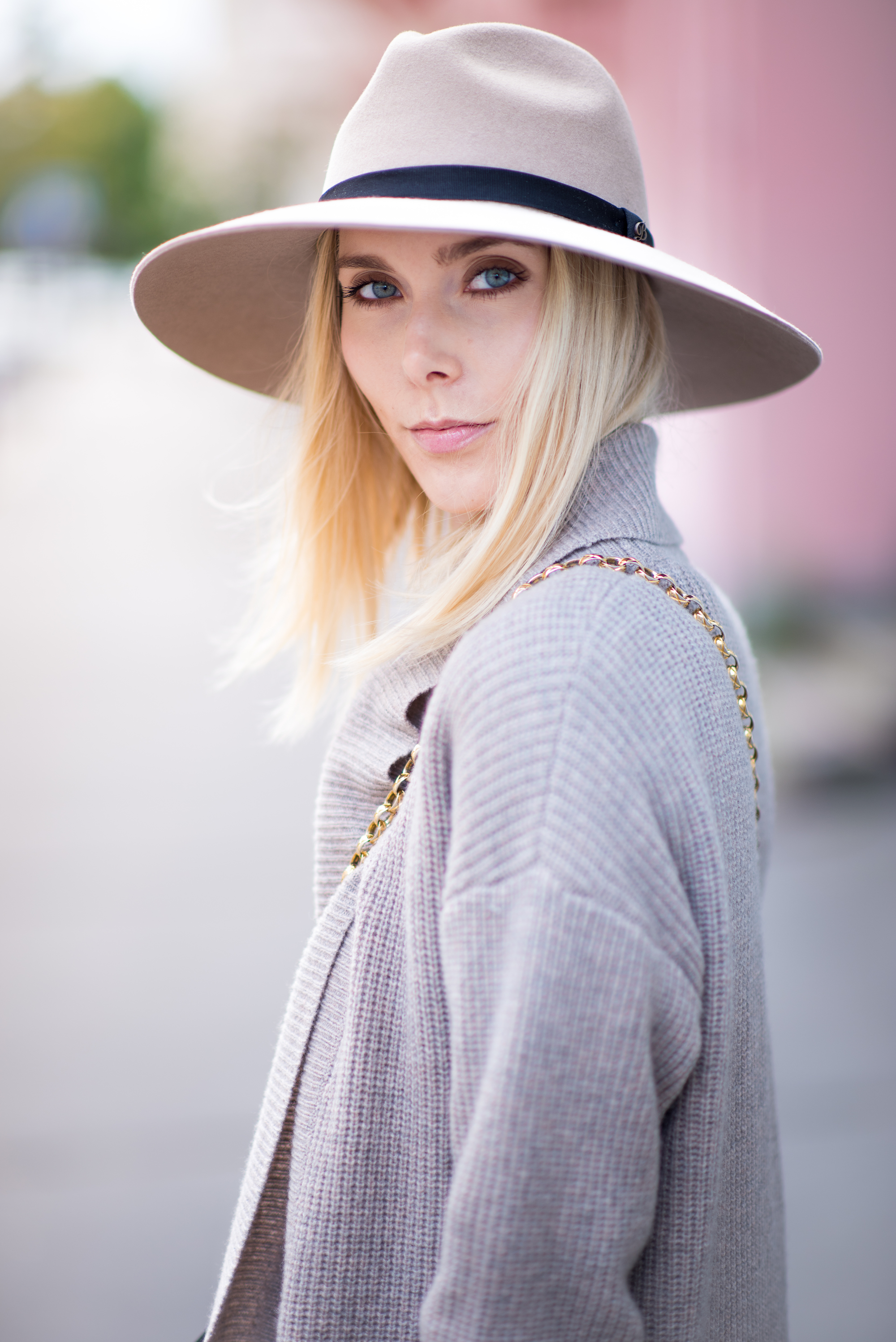 Meillä on vielä tämä aamupäivä aikaa nauttia Tukholmasta ja iltapäivällä nappaamme lennon takaisin Helsinkiin. Ilmat ovat enimmäkseen hellineet ja olemme kyllä nähneet tämän kaupungin parhaimmillaan. Poikaystäväni on täysin myyty, joten saa nähdä saanko häntä Suomeen enää ollenkaan, heh. Mutta onhan Tukholma Helsinkiin verrattuna huomattavasti kansainvälisempi ja toki kooltaankin isompi. Mies innostui myös shoppailemaan ja sanoi, että tästä lähtien hänen ostosreissunsa kohdistuvat tänne. Itse olen lähinnä seurannut hänen perässään ja vienyt oikeisiin osoitteisiin (mm. Acnelta hän löysi ne täydellisesti istuvat farkut, kiitos loistavan myyjän).
Oma saldoni on yksi kynttilä ja muistivihko. Kävi myös niin klassisesti, että venytin yhden H&M:n kashmirneuleen ostoa tänne vain huomatakseni, että sitä ei ole vielä liikkeissä ja siinä vaiheessa, kun menin ostamaan sitä netistä, niin se oli loppuunmyyty. Onneksi löysin sen sitten Ranskan sivuilta, joten se odottaa kotona, kun palaamme sinne syyskuun alussa. Eräiden kiiltonahkanilkkureiden ostoa mietin vielä tämän aamun…
Mutta nyt lähdemme tekemään viimeiset kierrokset ennen kentälle lähtöä. Hyvää viikonloppua kaikille!
We still have this morning to enjoy Stockholm, before heading back to the airport. We were very lucky with the weather even though yesterday we got some rain showers, but the temperatures were summery. My boyfriend has done most of the shopping, but I bought one candle and notebook, heh. I'm also still contemplating if I should get these cool patent ankle boots…
Anyway it's our last hours here before heading back to Helsinki. Tomorrow we are actually going back to the airport, as our good friends are arriving for five days. So exciting! 
Enjoy the weekend everyone!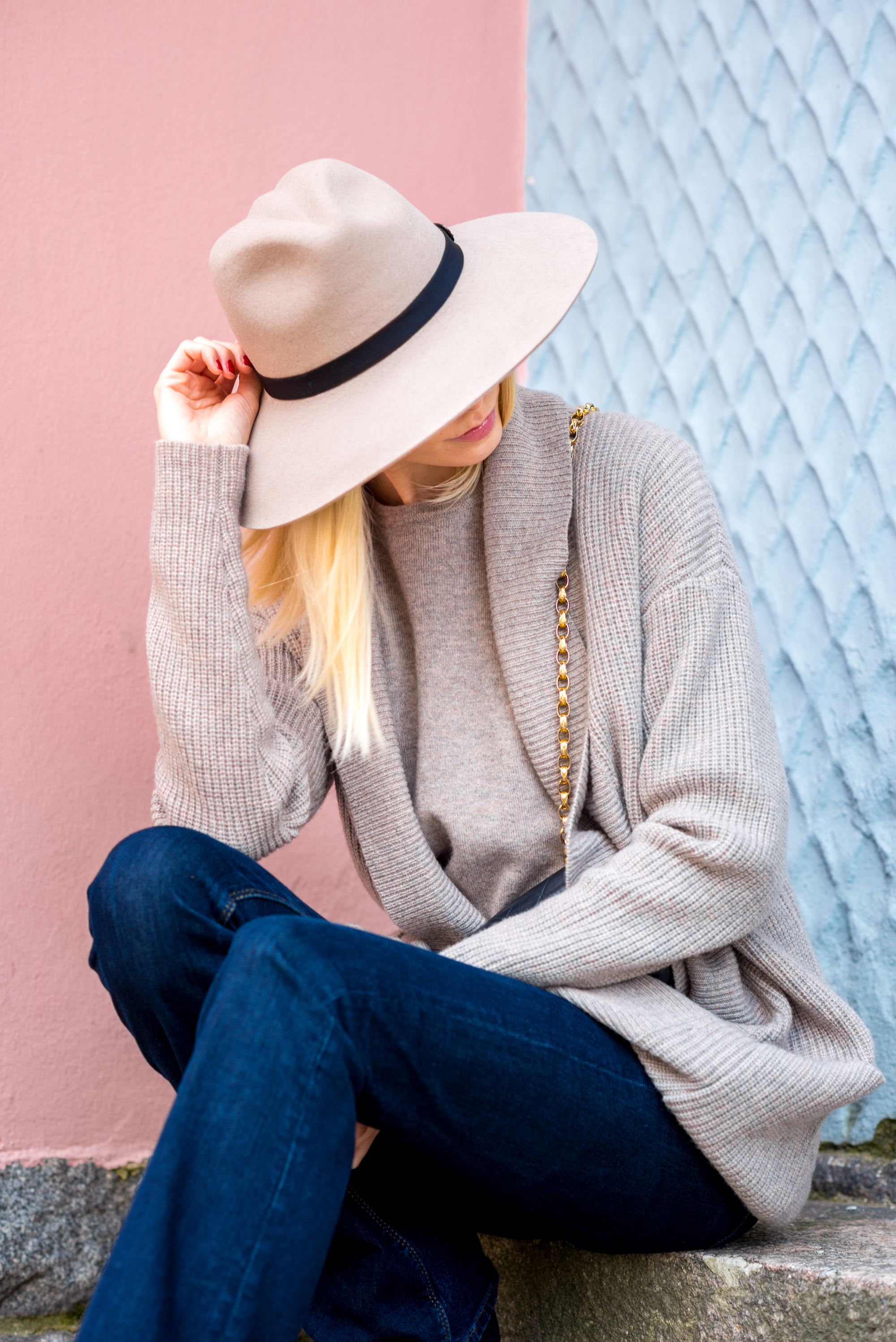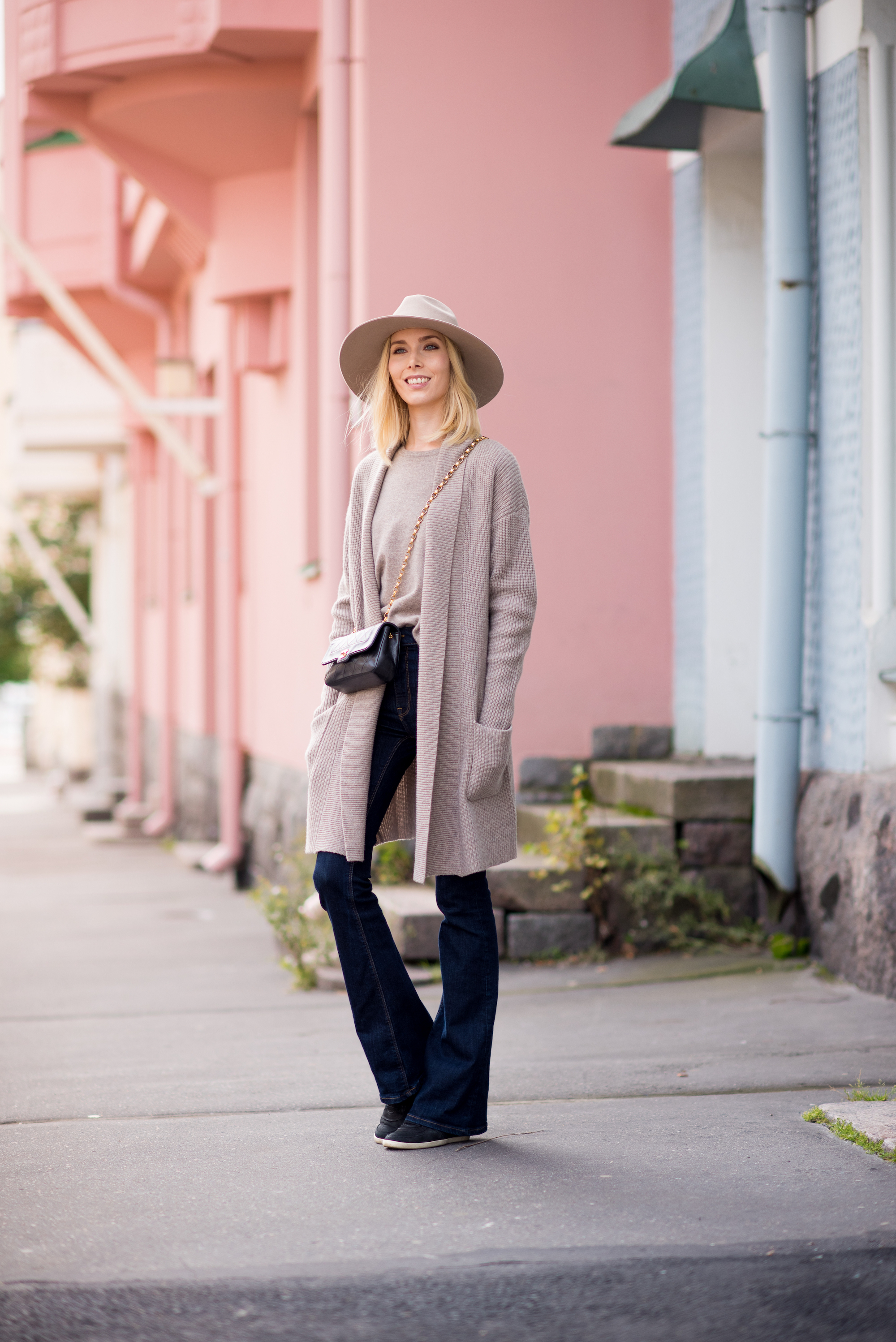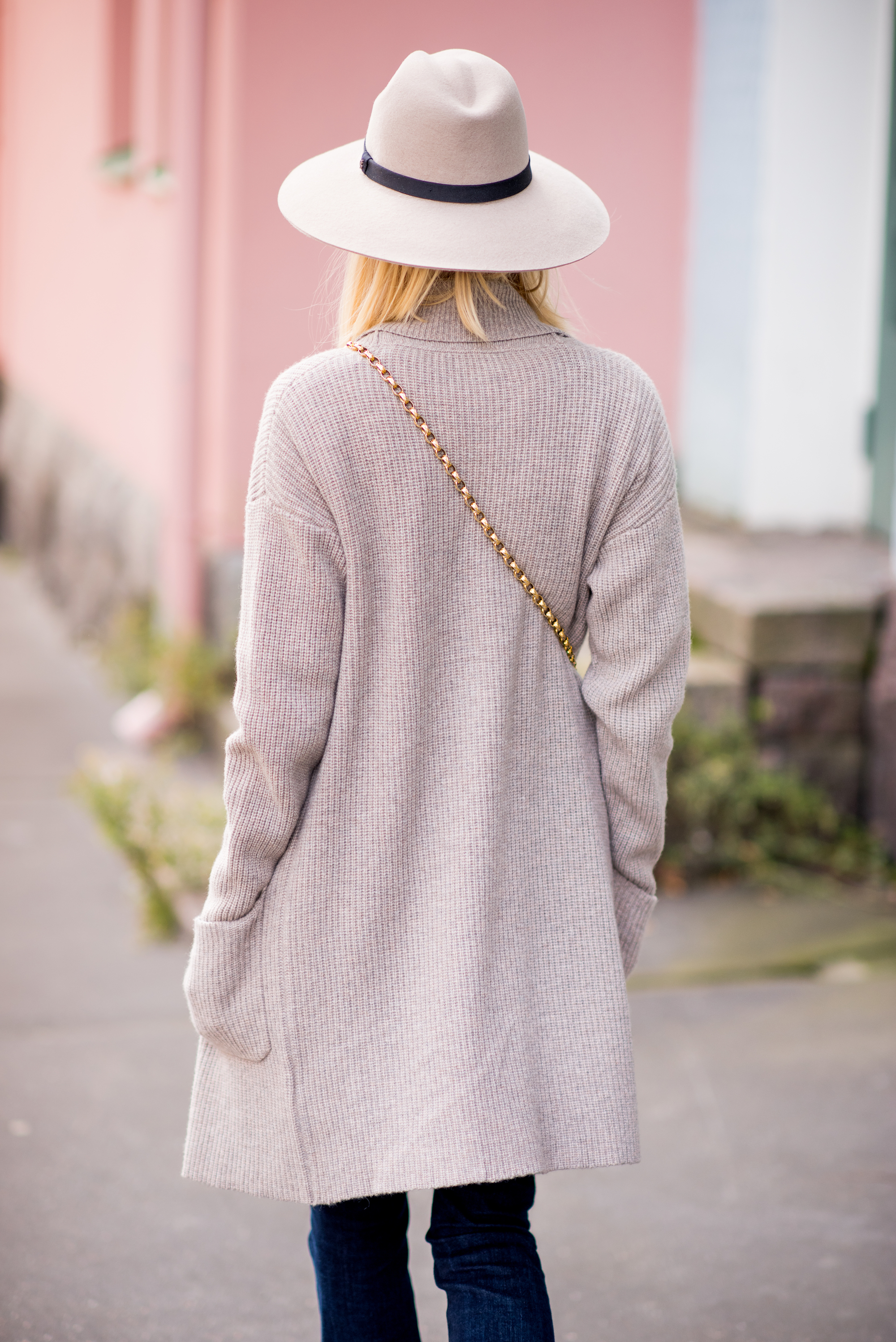 Hat / Balmuir*
Knit / Andiata
Cardigan / Andiata
Jeans / Lindex
Sneakers / Paul Green
Bag / Chanel
*Commercial links / Gifted.
Enregistrer
Enregistrer
Enregistrer
Enregistrer
Enregistrer
Enregistrer
Enregistrer
Enregistrer
Enregistrer
Enregistrer
Enregistrer
Enregistrer
Enregistrer
Enregistrer