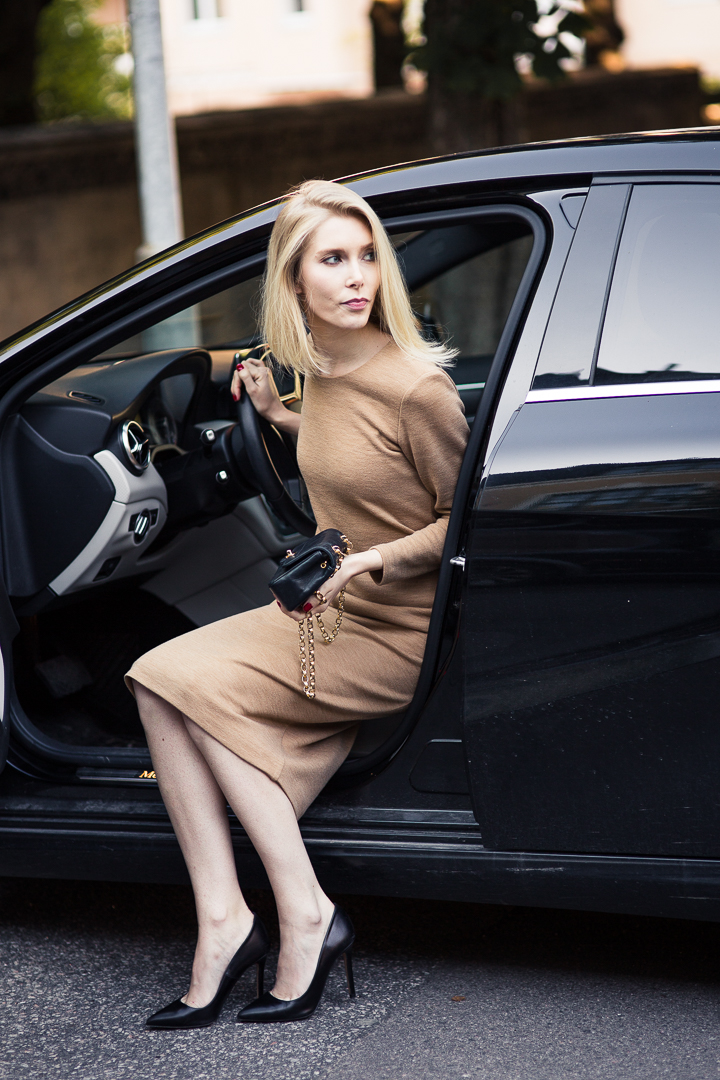 Neulemekot ovat ihanan helppoja vaatteita, sillä ne toimivat oikeastaan sesongista toiseen ja monessa eri tilanteessa. Asusteita vaihtamalla mekosta saa juhlavamman ja sitten taas yhdistämällä sen nilkkureiden (ja talvella paksujen sukkahousujen kanssa), siitä saa paljon arkisemman. Näitä ihania neulemekkoja on kahdessa värissä, eli tässä beigessä, sekä mustana. Tämä pidempi mitta on myös kovasti mieleeni ja oikein tyylikäs valinta niin arkeen, kuin juhlaankin! Harmi, että nilkkurini ovat Ranskassa, sillä olisin muuten stailannut mekon niillä. Mekon ilme olisi muuttunut täysin ja vielä isomman laukun kera, asu olisi ollut hyvällä tavalla arkinen. Itse suosin vaatteita, joita voi käyttää juurikin eri tilanteissa vain asusteita vaihtamalla ja tämä on hyvä esimerkki juurikin sellaisesta "joka paikan"-vaatteesta!
I love knitted dresses, as they are so easy to wear. All you need are accessories to spice the look up, but other than that, you're good to go. This Stefania dress comes also in black, but I chose to go with this beige one (for once). Too bad I didn't have my ankle boots here in Finland, because otherwise I would have styled this with those. With heels this look is more sophisticated, but with ankle boots (and a bigger bag) it would be much more casual. But this piece is so wearable for whatever occasion, that it's one of the "must haves" in your closet. I love it!
J'adore les robes en laine, elles sont si faciles à porter. Tout ce dont vous avez besoin est  des chaussures et un sac et vous êtes prête pour conquérir le monde ! Celle-ci existe aussi en noir , elle est toute aussi belle. La prochaine fois, je vais combiner cette robe avec des bottines et des collants pour le rendre plus approprié pour l'automne, qui cette année arrive vite en Finlande !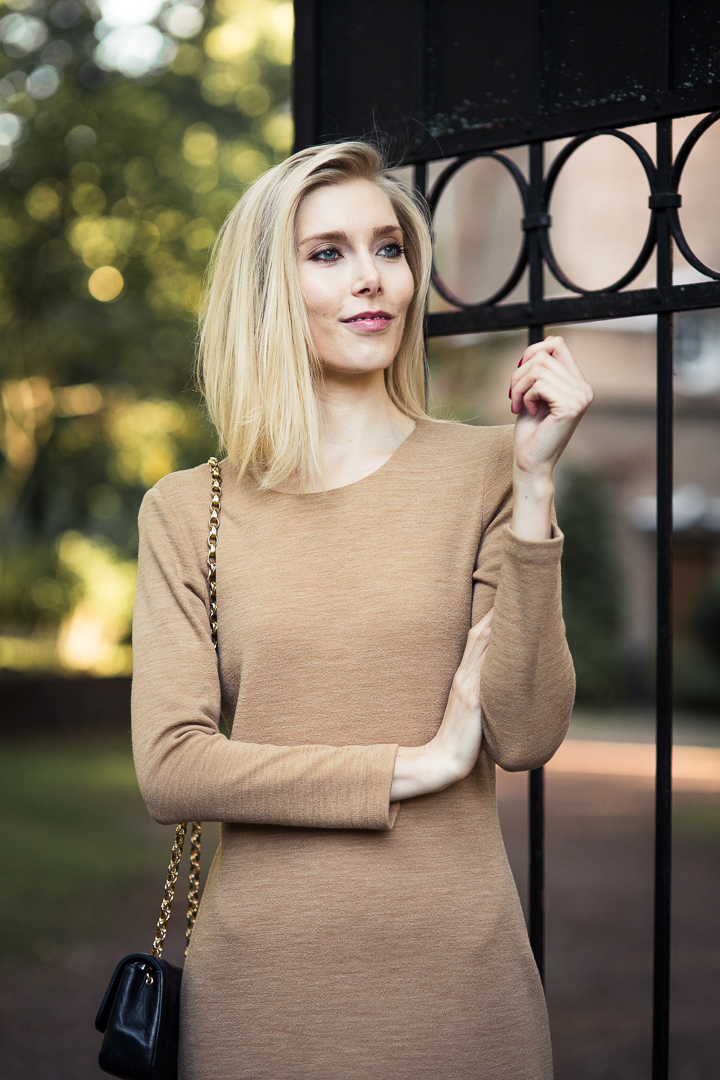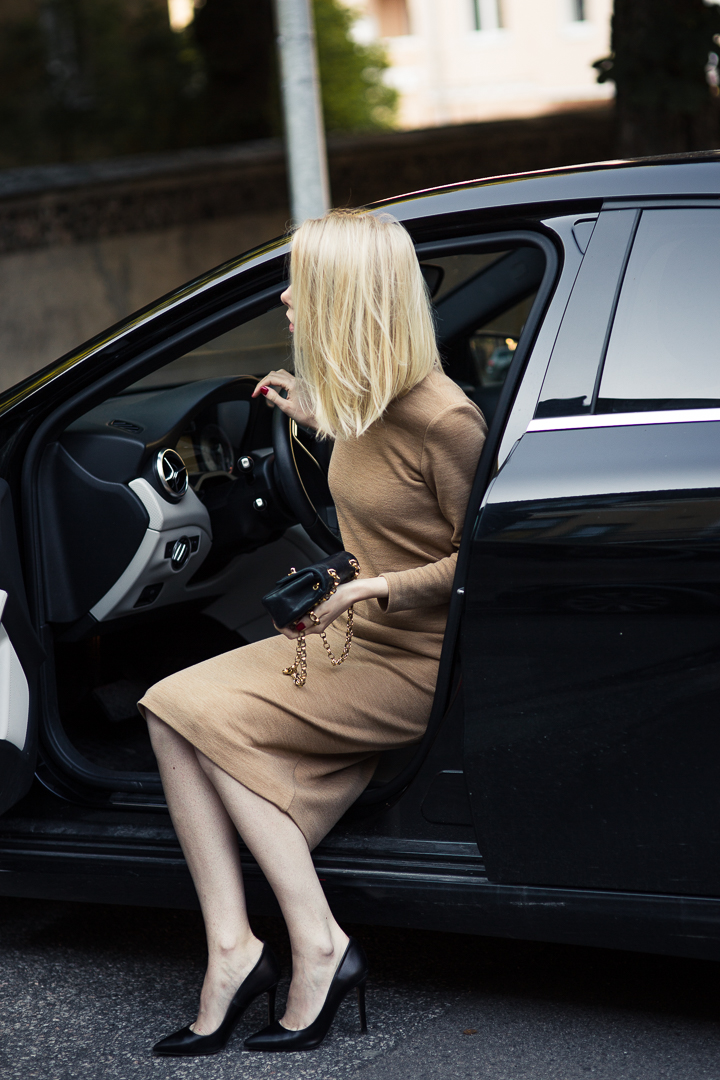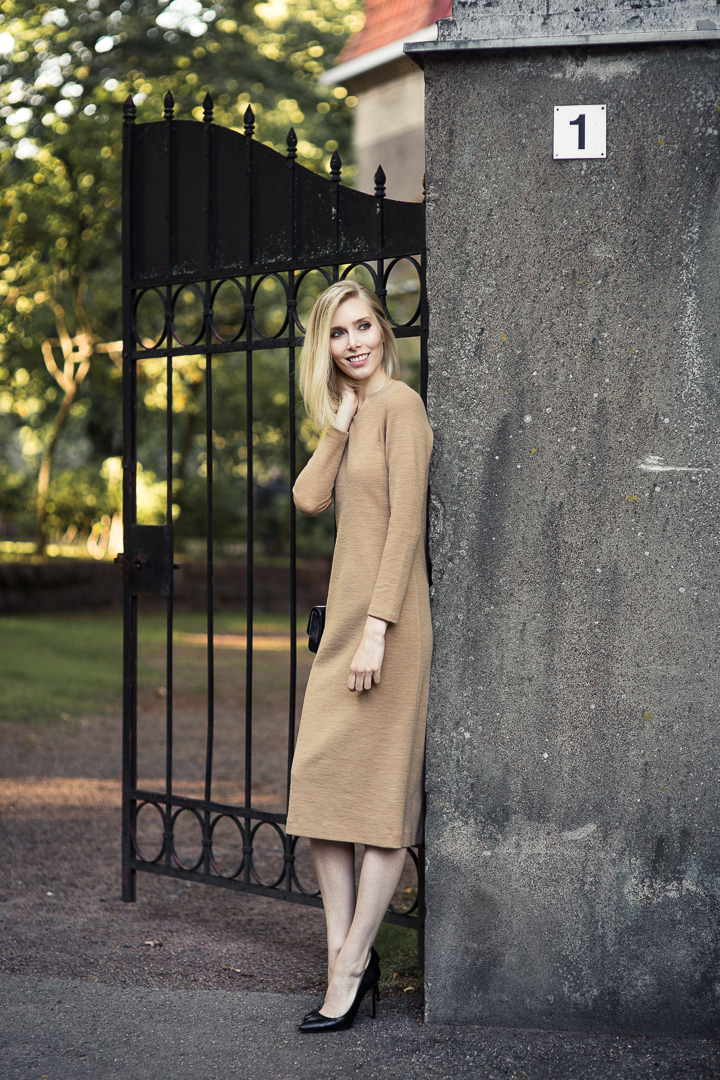 Photos: Karoliina Jääskeläinen / Valoon
Dress / Stefania
*Postaus toteutettu yhteistyössä Andiatan kanssa.
Enregistrer
Enregistrer
Enregistrer