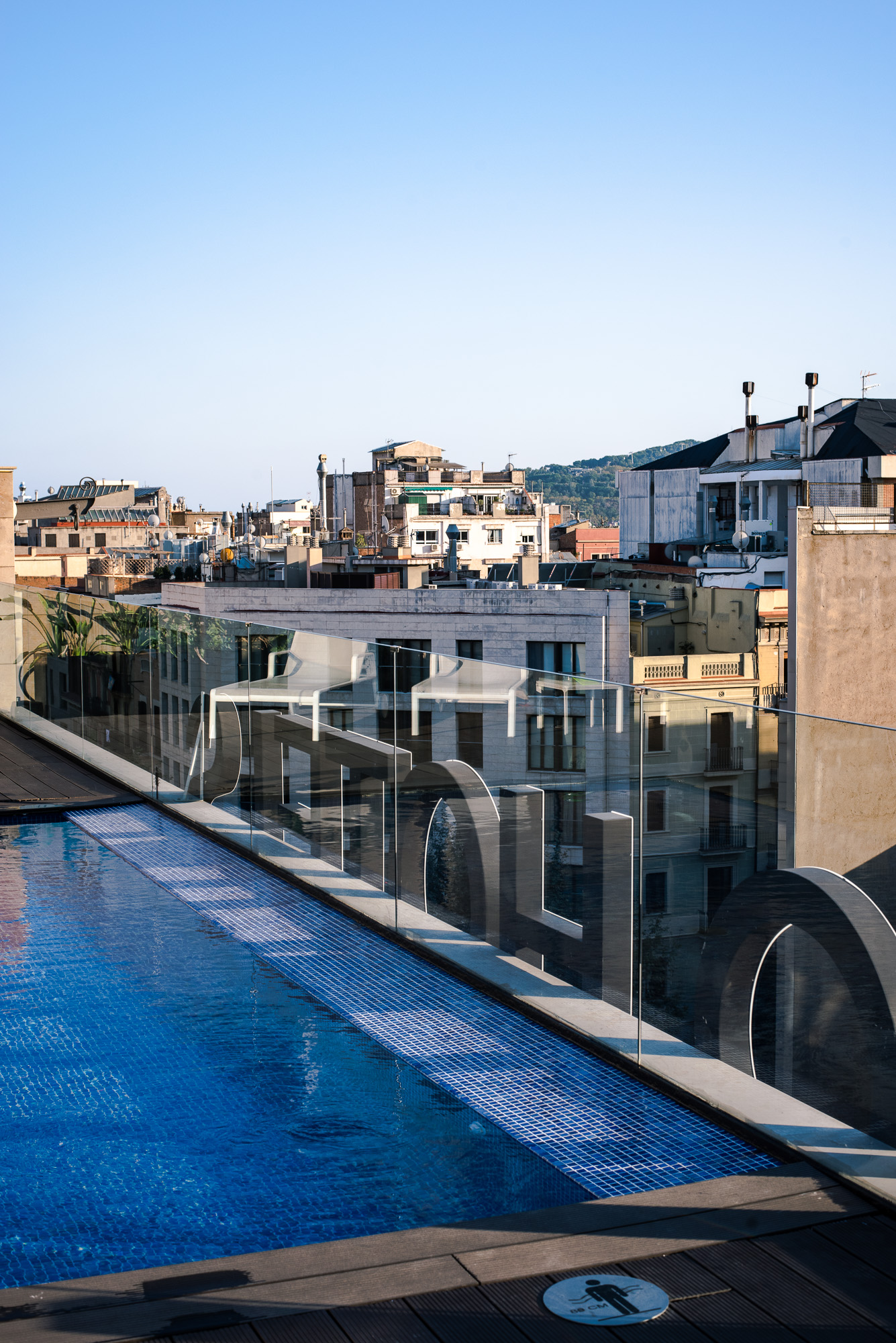 Pikaiset terveiset kesäisestä Barcelonasta! Saavuimme tänne päivällä ja pitkän lounaan jälkeen pyydystin Zarasta muutaman ennakkoon mietityn jutun. Nyt istun hotellin kattoterassilla näissä maisemissa ja kirjoitan teille tätä postausta. Seuraavaksi pitäisi mennä takaisin huoneeseen siistiytymään ja sen jälkeen hotellin baariin lasillisille. Muutama teistä laittoikin jo Instaan ravintolavinkkejä, joten kiitos niistä! Tänään yritämme mennä hyvissä ajoin nukkumaan, jotta huomenna jaksaa tutkia kaupunkia taas enemmän.
Ihanaa illanjatkoa kaikille!
P.S. Tuhannesti onnea rakkaalle serkulleni, jolle syntyi pieni poikavauva <3 En malta odottaa, että pääsen tapaamaan hänet!
A quick hello from Barcelona! We arrived here today and after having a long lunch, I did some shopping at Zara (when in Spain right?). Now we are back at the hotel and I need to get ready for dinner and drinks. Our hotel is perfect for this two day trip and I'll surely tell you more about it later on. But now I gotta run, so enjoy your evening everyone and don't forget to follow me on Snapchat and Insta for daily updates!
Enregistrer
Enregistrer