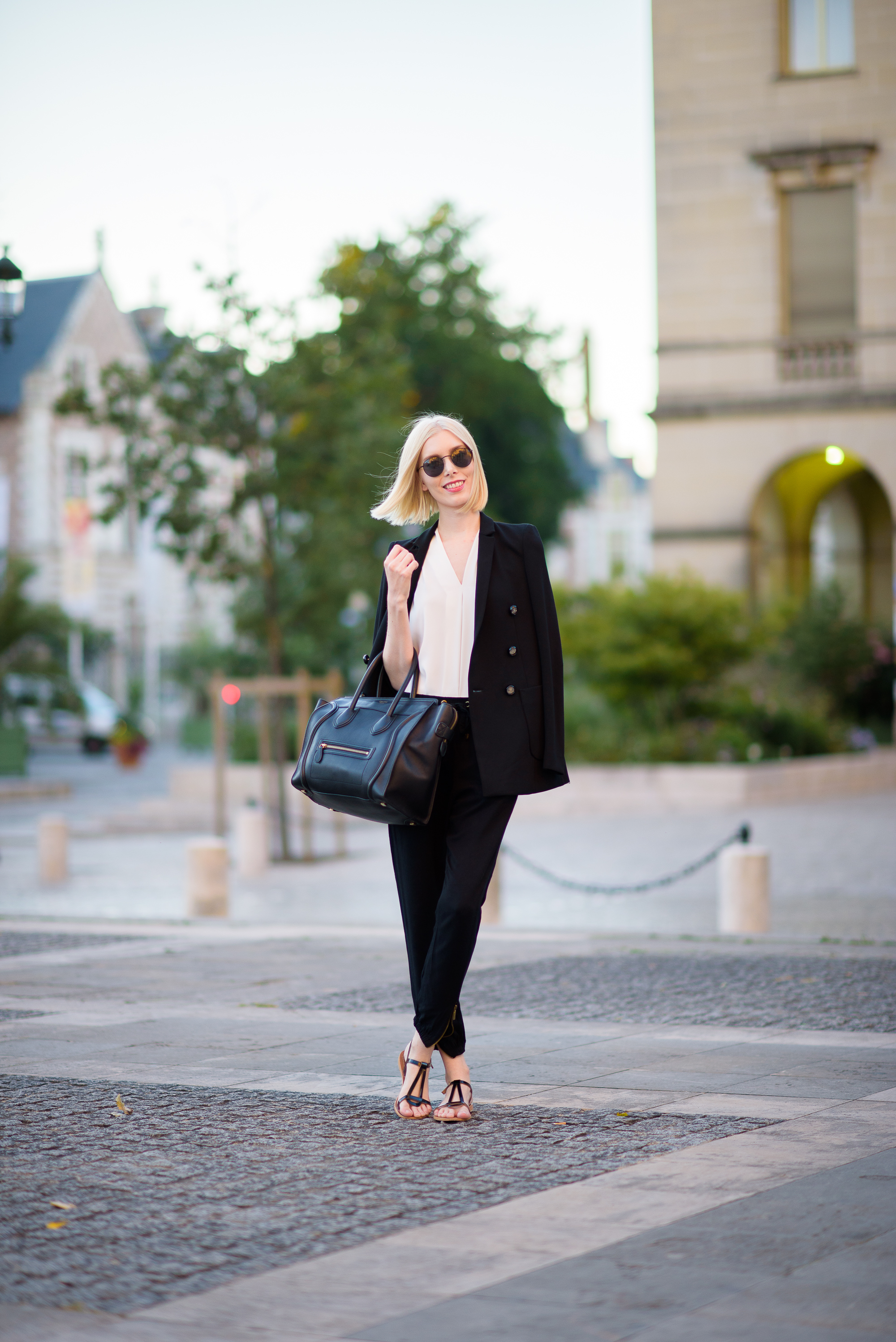 Ranskassa lämpötilat huitelevat vielä noin +30 asteessa ja samanmoinen meno jatkuu ainakin ensi viikoon asti. Itse kääriytyisin enemmän kuin mielelläni muhkeisiin neuleisiin, mutta koska se ei ole vaihtoehto, niin olen yrittänyt pukeutua säähän sopivasti, mutta silti niin, että niitä kesähepeneitä ei tarvitsisi enää vetää päälle. Onneksi illat ovat sentään viileitä, eli olen luottanut kerrospukeutumiseen. Tässä asussa oli oikein mukava olla illemmalla ja väljät housut, sekä kevyt toppi sopivat mainiosti näihin lämpötiloihin. Laukkuun sitten vielä bleiseri, jonka voi heittää olkapäille auringon laskiessa.
Viikonloppu on taas edessä ja meillä se menee tutustuessa uuteen perheenjäseneen. Poikaystäväni vanhemmat hakivat eilen Mikko koiran kotiin, eli pian tulen tapaan tämän pienen karvapallon ensimmäistä kertaa. Koiran nimen piti alkaa M-kirjaimella ja poikaystäväni vanhemmat pyysivät minua tekemään listan suomalaisista pojan nimistä. Joukosta he sitten valitsivat Mikon, eli tästä eteenpäin perheessä on suomalaisella nimellä varustettu koira, heh. Pitäkäähän peukut pystyssä, että meillä synkkaa Mikon kanssa! Ihanaa viikonloppua kaikille!
P.S. Lisäilin huuto.nettiin vanhoja juttujani myyntiin. Tuotteita pääsette katsastamaan tästä!
In France the temperatures are up to +30 degrees during the day, so knits and cashmere scarfs are out of the question. As you know, I would rather wear those heavy knits, but as it's not an option, I've tried to survive with layering. I really don't want to wear my summer wardrobe anymore, so I've found layering to be the perfect way to be able to wear Fall's newbies. For instance these loose pants combined with the light top are perfect for this weather. When the sun sets and it gets cooler, I just take my blazer out and voilà. Still weather appropriate, but not summery.
So the weekend is here again and today I'm meeting my boyfriends parents new puppy for the first time. Mikko (which is actually a Finnish name) is only a few weeks old, so he's probably going to be quite cute. Fingers crossed I hit it off with him, heh! Have a great weekend everyone!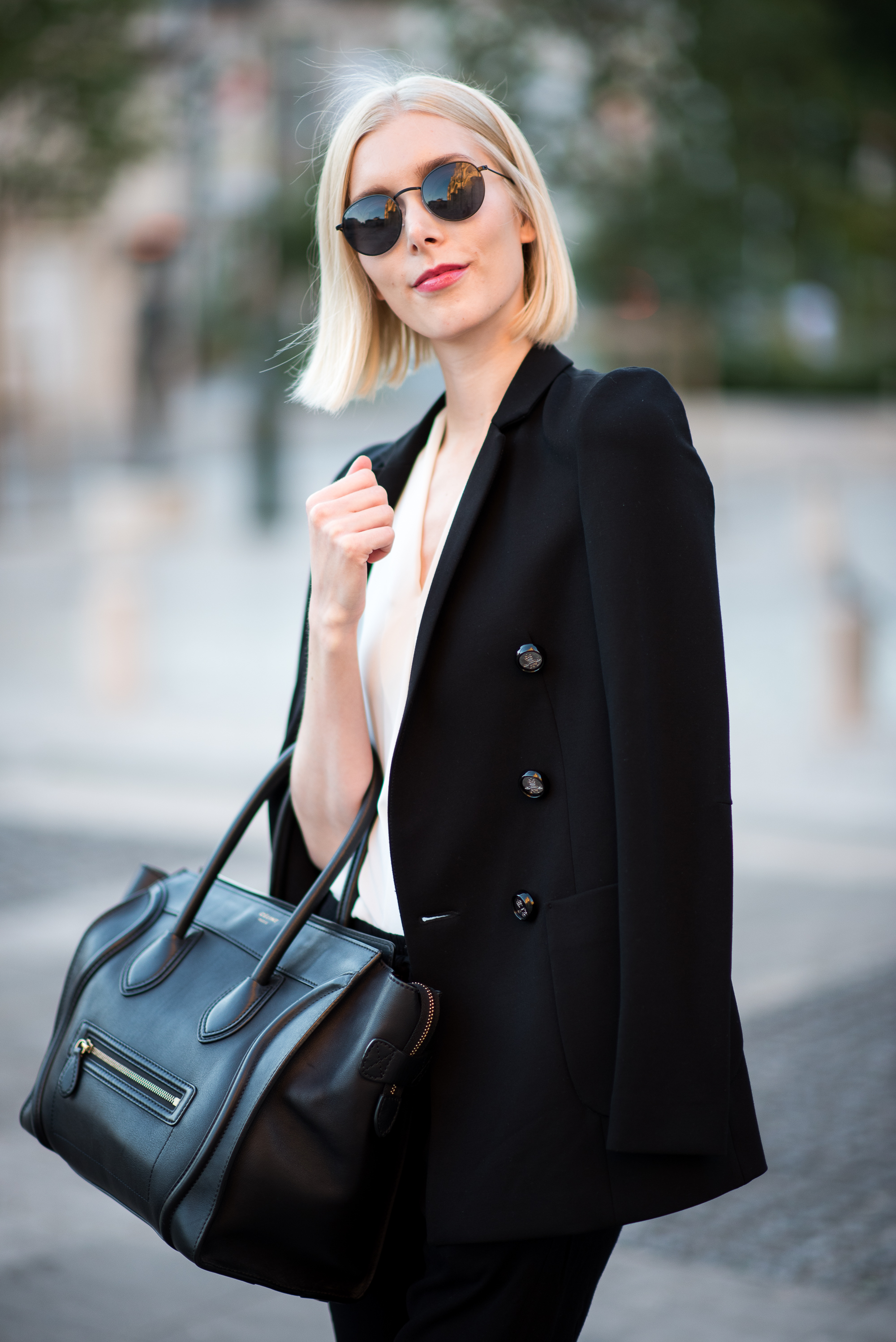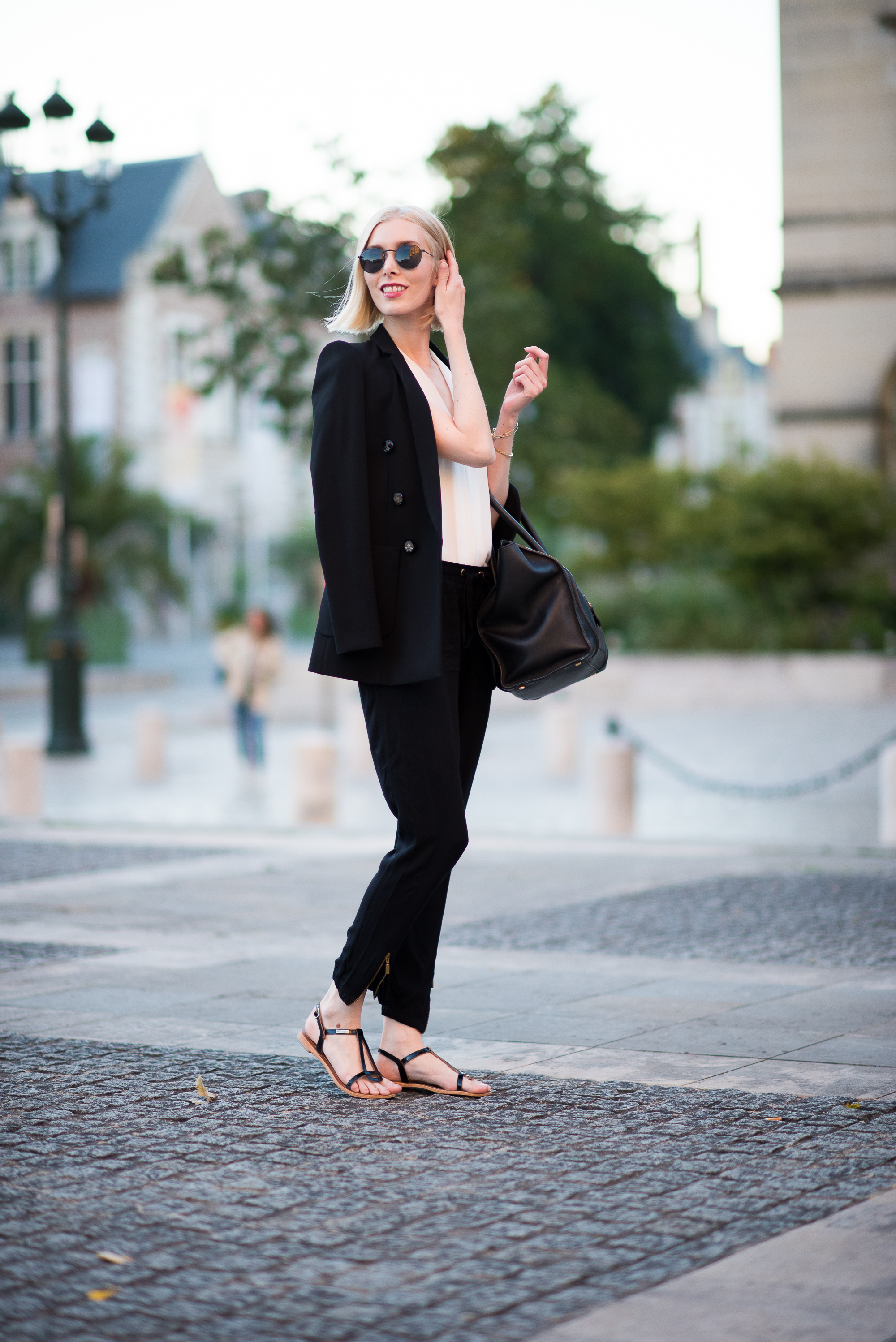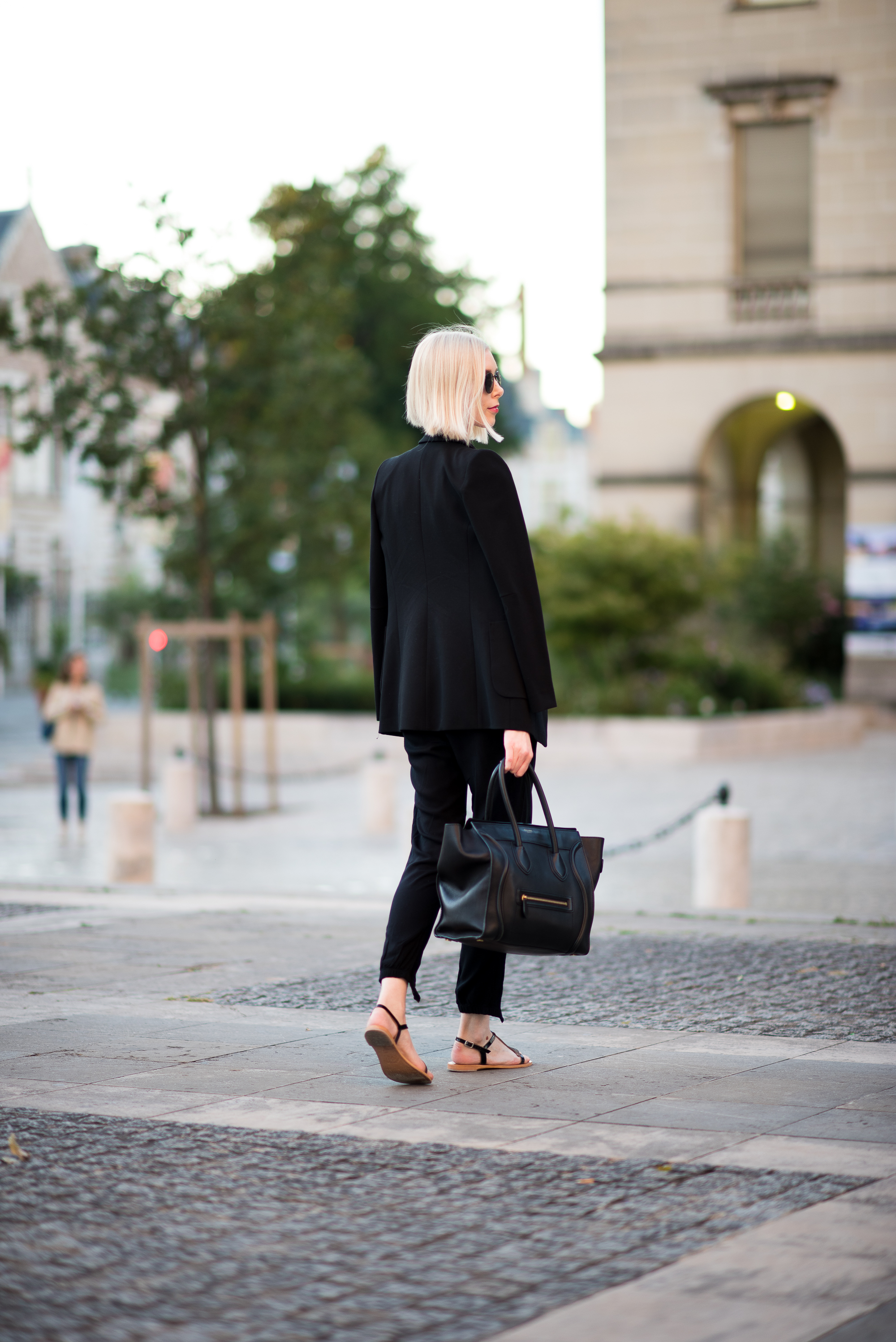 Blazer / Andiata* (similar here*)
Top / Andiata* (similar here*)
Pants / Seppälä (similar here*)
Sandals / Les Tropeziennes (similar here*)
Bag / Céline
*Commercial links/Gifted.