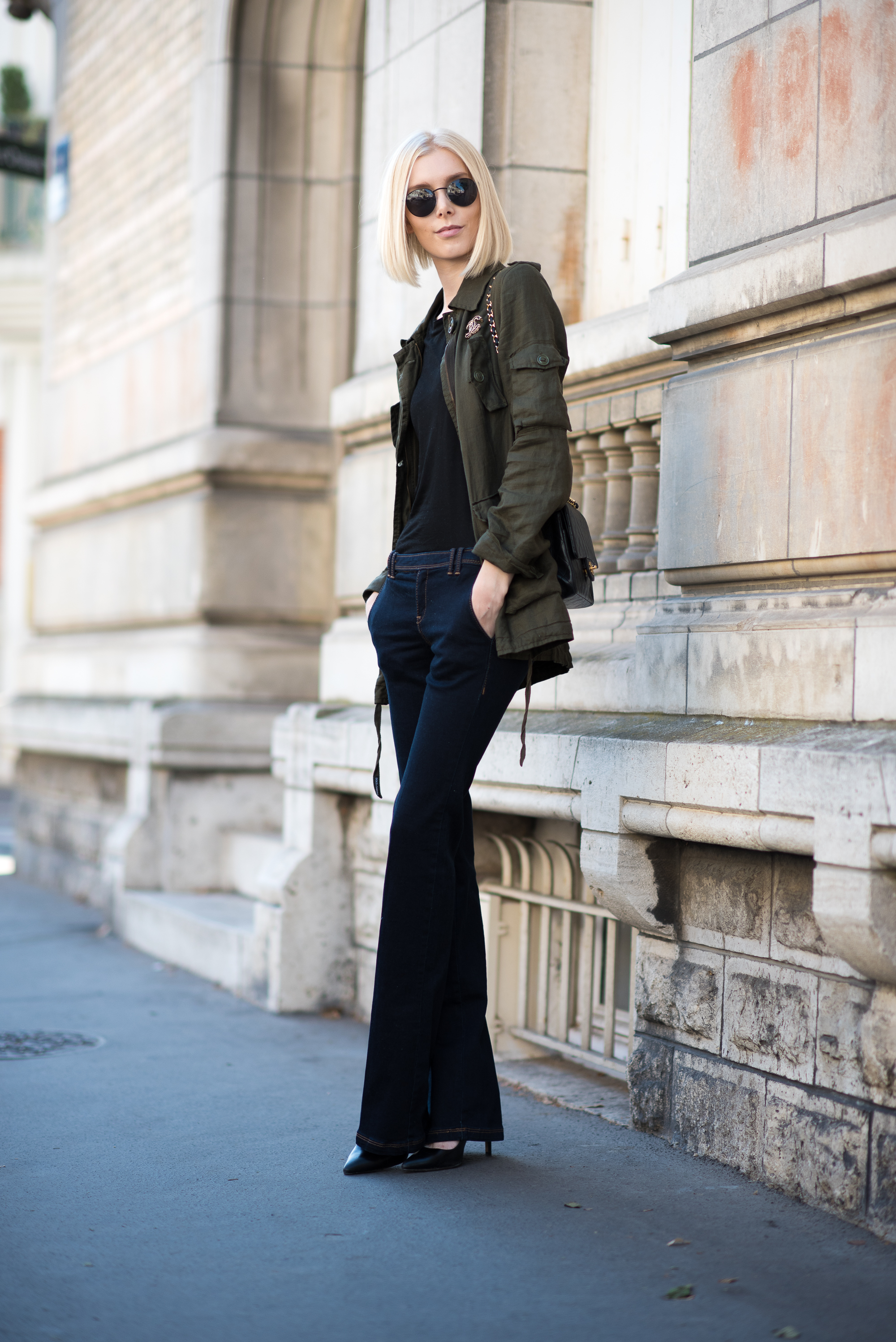 Olen jo useamman vuoden etsinyt sitä täydellistä vihreää army-takkia, siinä kuitenkaan onnistumatta. Kaupoissa niitä on ollut paljonkin, mutta kaikissa on aina ollut jotain pielessä. Tuntuu, että olen tämän suhteen yhtä valikoiva, kuin nahkatakkini kanssa, heh. Onneksi maltoin kuitenkin odottaa sitä täydellistä yksilöä, sillä sellainen tuli vahingossa vastaan. Sofia nimittäin laittoi omansa myyntiin ja se oli juuri sellainen mitä olin etsinyt. Kiitos siis Sofialla siitä, että monen vuoden etsintäni tuli vihdoin päätökseen! Jos jotain tästä taas opin, niin sen, että hyvää kannattaa odottaa. Mieluummin olla ilman monta vuotta (tai ikuisuuden), kuin tyytyä johonkin "ihan kiva"-vaihtoehtoon.
Snapissa minua seuraavat huomasivatkin, että suunnitelmani muuttuivat ja eilisen sijaan lähden vasta tänään Pariisin. Eli jos Pariisin maisemat ja reissukuvat kiinnostavat, niin lisääthän minut Snapissa nimellä styleplaza. Kamera kulkee myös mukana, eli Pariisi tunnelmia on luvassa blogiinkin sitten jälkikäteen!
I've been searching for the perfect army jacket for years now, but it has seemed like an impossible task. Not that I can't find one, because the stores are full of them, but because I'm too picky. The smallest wrong detail and it's game over. I had the same case with finding a leather jacket, but I finally found one. The same happened with this army jacket, as I found one when I least expected it. My fellow blogger Sofia was selling her old one and as soon as I saw it I knew this was the one. This was again a good reminder to always wait for the perfect piece (even if it means waiting forever), rather than buying something "kind of nice". But what do you think of this look and this pre-loved jacket?

So I was supposed to go to Paris yesterday, but had a change in plans, so instead I'm going there today. So if you want to see some pictures and vibes from Paris, check out my Snapchat today (styleplaza). I'll also be taking the camera, so more about Paris later on the blog!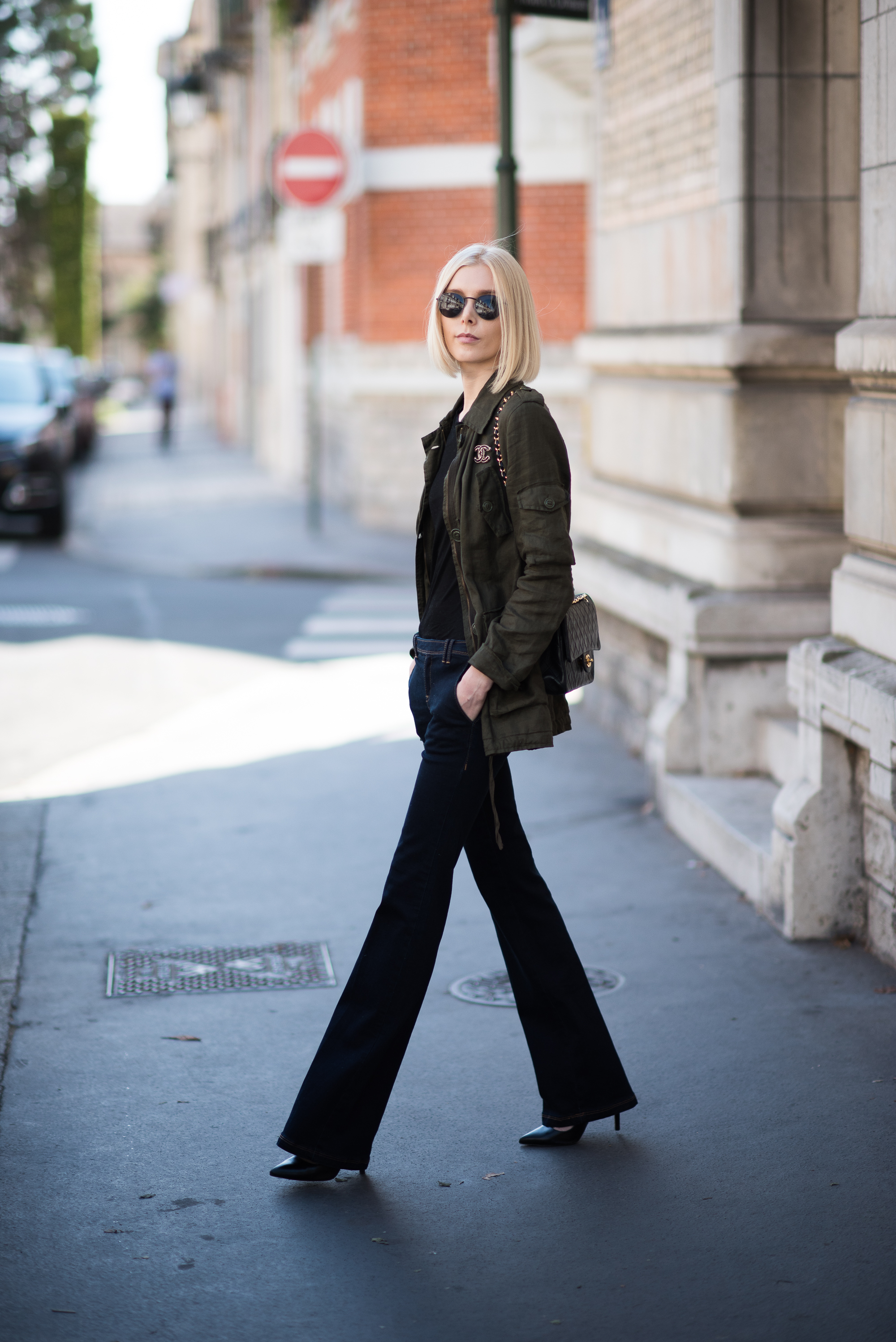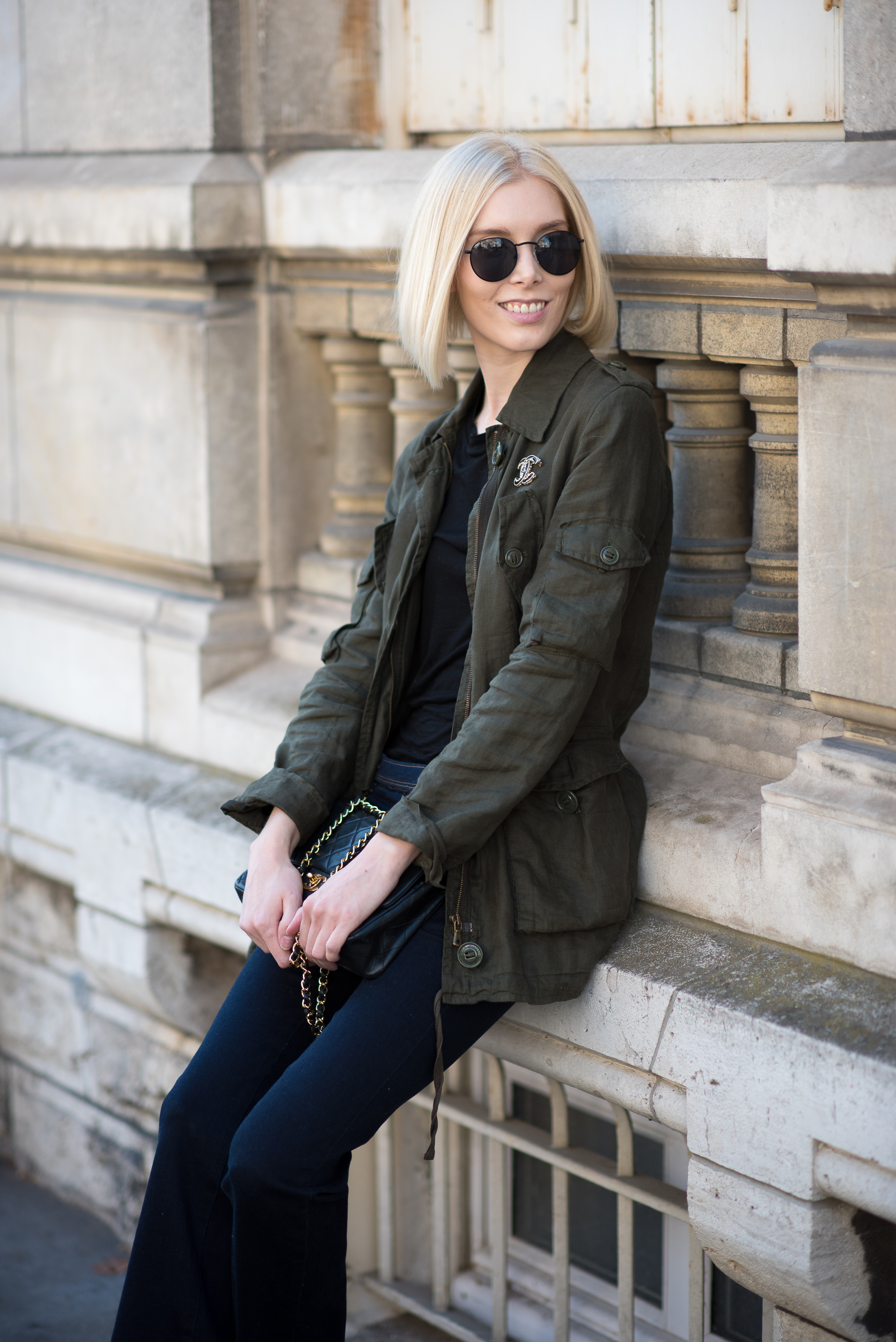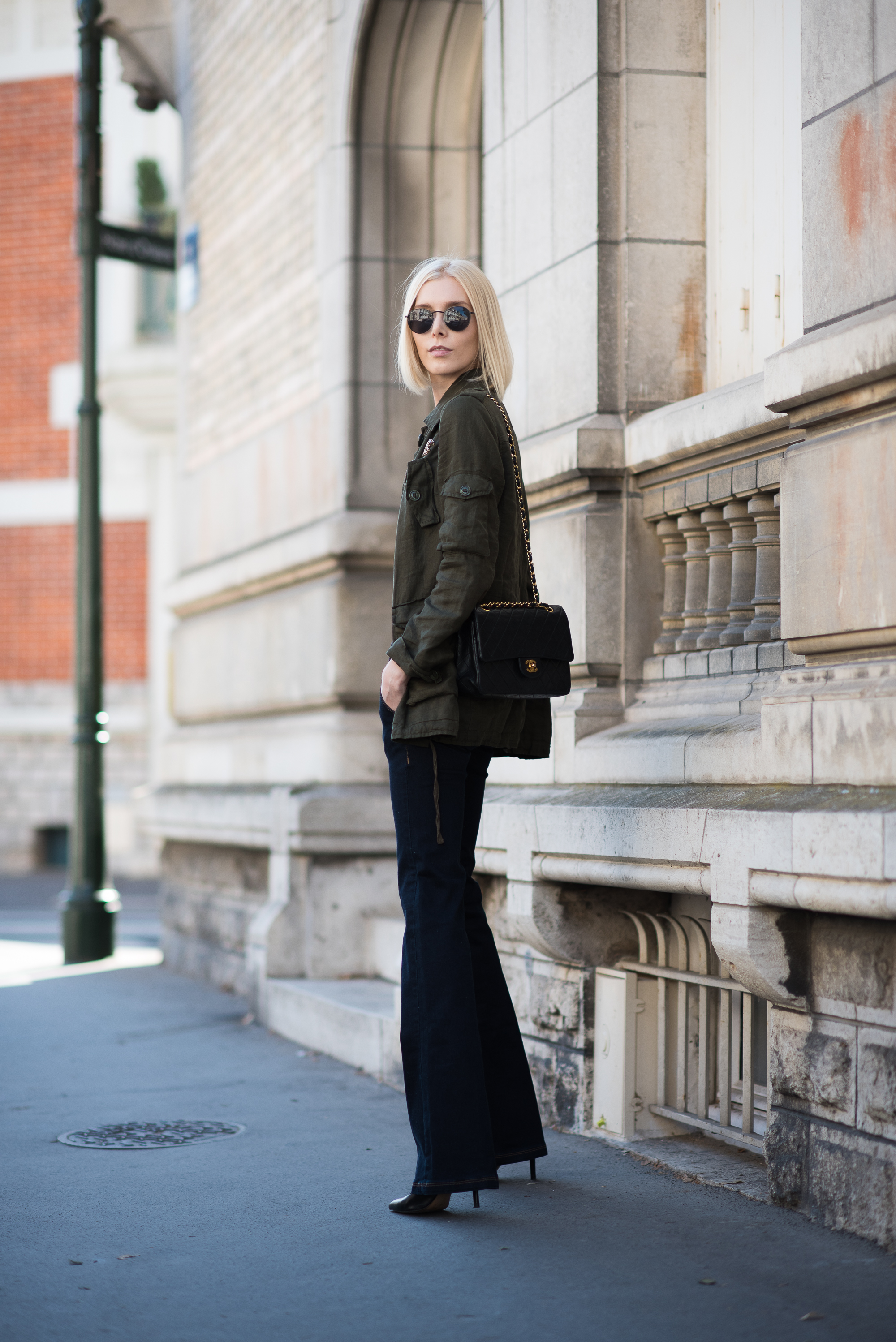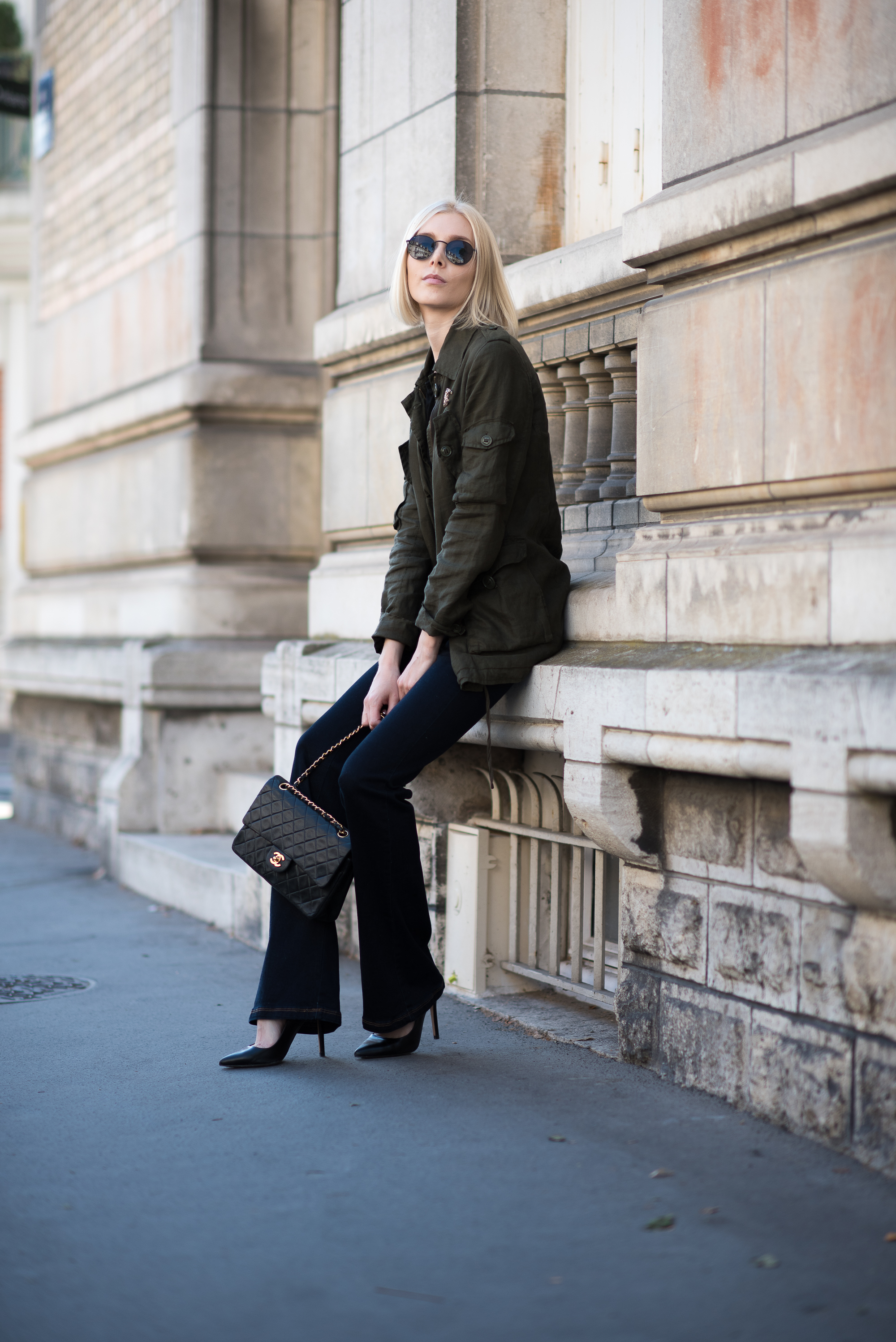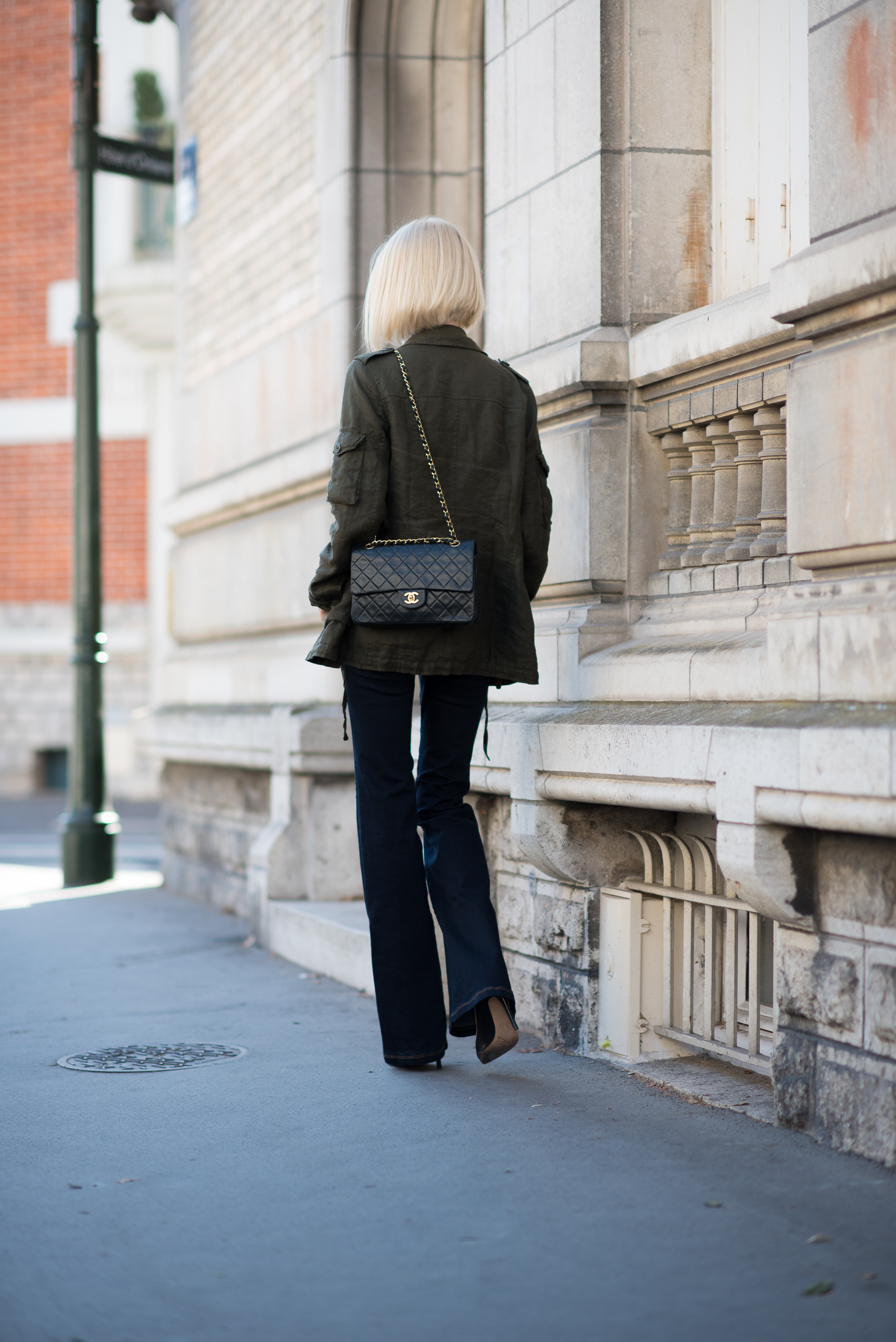 Photos: Thomas D.
Jacket / Dolce & Gabbana (similar here*, here*)
T-shirt / H&M (similar here*, here*)
Jeans / Mango (similar here*, here*)
Heels / Zara (similar here*)
Brooch / Chanel
Bag / Chanel
*Commercial links/Gifted.
Save
Save
Save
Save
Save
Save
Save
Save
Save
Save
Save
Save
Save
Save
Save
Save