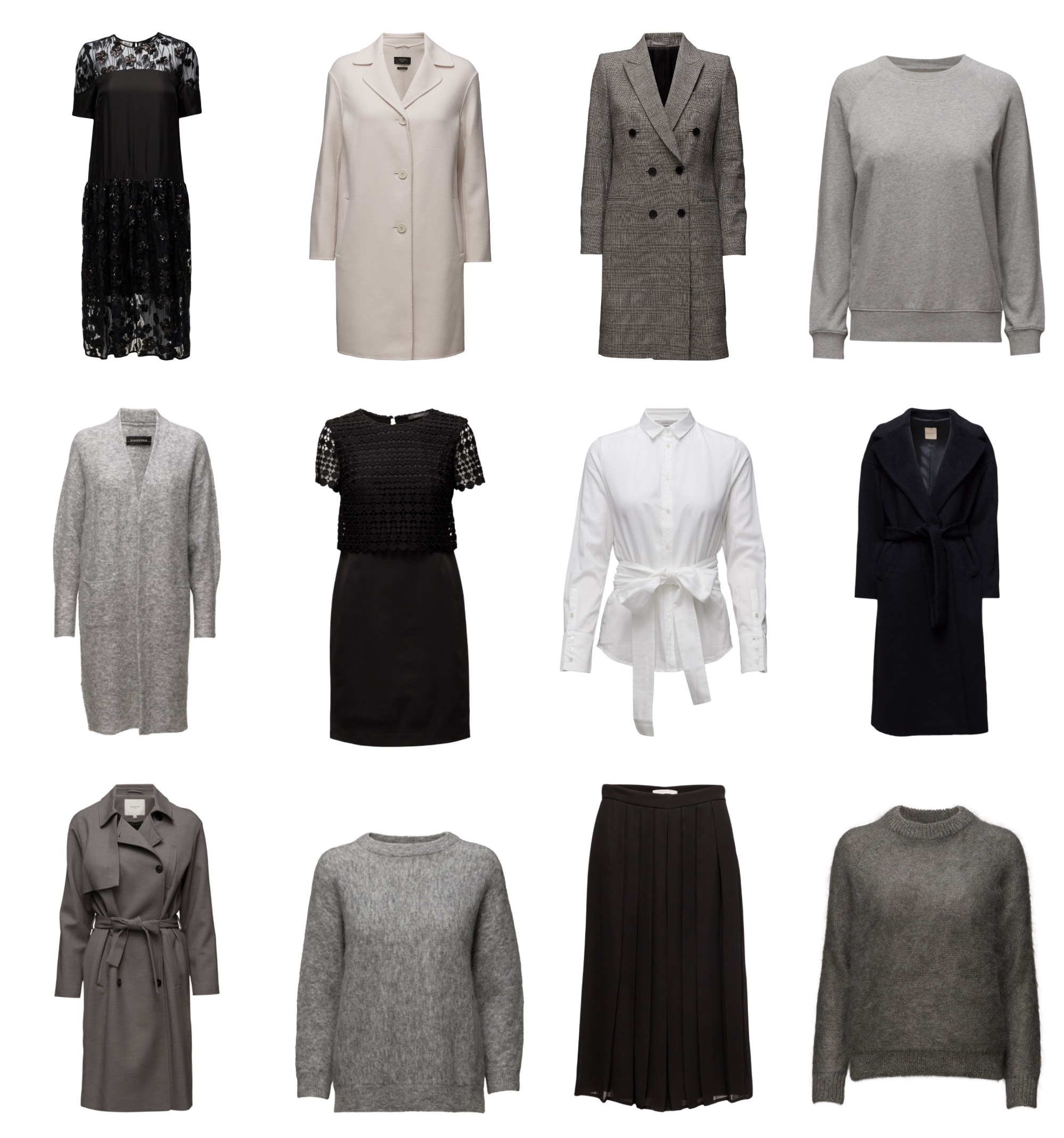 Baum und Pferdgarten   /   Max Mara Weekend   /   Tiger of Sweden   /   Peak Performance
By Malene Birger   /   Esprit   /   Marella   /   Pennyblack
Selected Femme   /   Tiger of Sweden   /   Pennyblack   /   Arnie Says
Boozt on lempinettikauppani monestakin syystä (hyvä valikoima, nopeat toimitukset, vaivattomat palautukset…), mutta kieltämättä se, että heillä on usein alekamppiksia, tekee siitä entistä houkuttelevamman. Vaikka kuinka haluaisin tukea kivijalkamyymälöitä, niin usein ostan sieltä missä hinta on matalin. Etenkin jos puhutaan suhteellisen suurista eroista. Jos löydän taas saman tuotteen samaan hintaan kivijalkamyymälästä, niin silloin valinta on helppo.
Booztilla oli sunnuntaina se erikoiskamppis ja nyt heillä alkoi midseason sale. Aika outoa miettiä, että ollaan syksyä jo siinä vaiheessa, että kohta alkaa talven alennusmyynnit. Sitä ennen voi kuitenkin tehdä löytöjä hyvään hintaan (ehkä jo pukinkonttiin) näistä alennusmyynneistä. Tuttuun tapaan valitsin ajattomia suosikkejani tähän postaukseen. Hyvää illanjatkoa kaikille!
My favorite online store is Boozt.com for many reasons (great selection, fast delivery, easy return…), but the fact that they have discounts and sales frequently makes it even more appealing. I actually prefer to buy products directly from local stores, but unfortunately I tend to go where the price is the lowest and that's usually online.
Last Sunday Boozt.com had a special sale and now they started their mid-season sales. You can now find some great pieces for less. I chose my timeless favorites above and I can't get that Pennyblack mohair coat from my mind…It's gorgeous! Do you shop more online or prefer actual stores?
*Commercial links/Mainoslinkkejä.
Save
Save
Save
Save