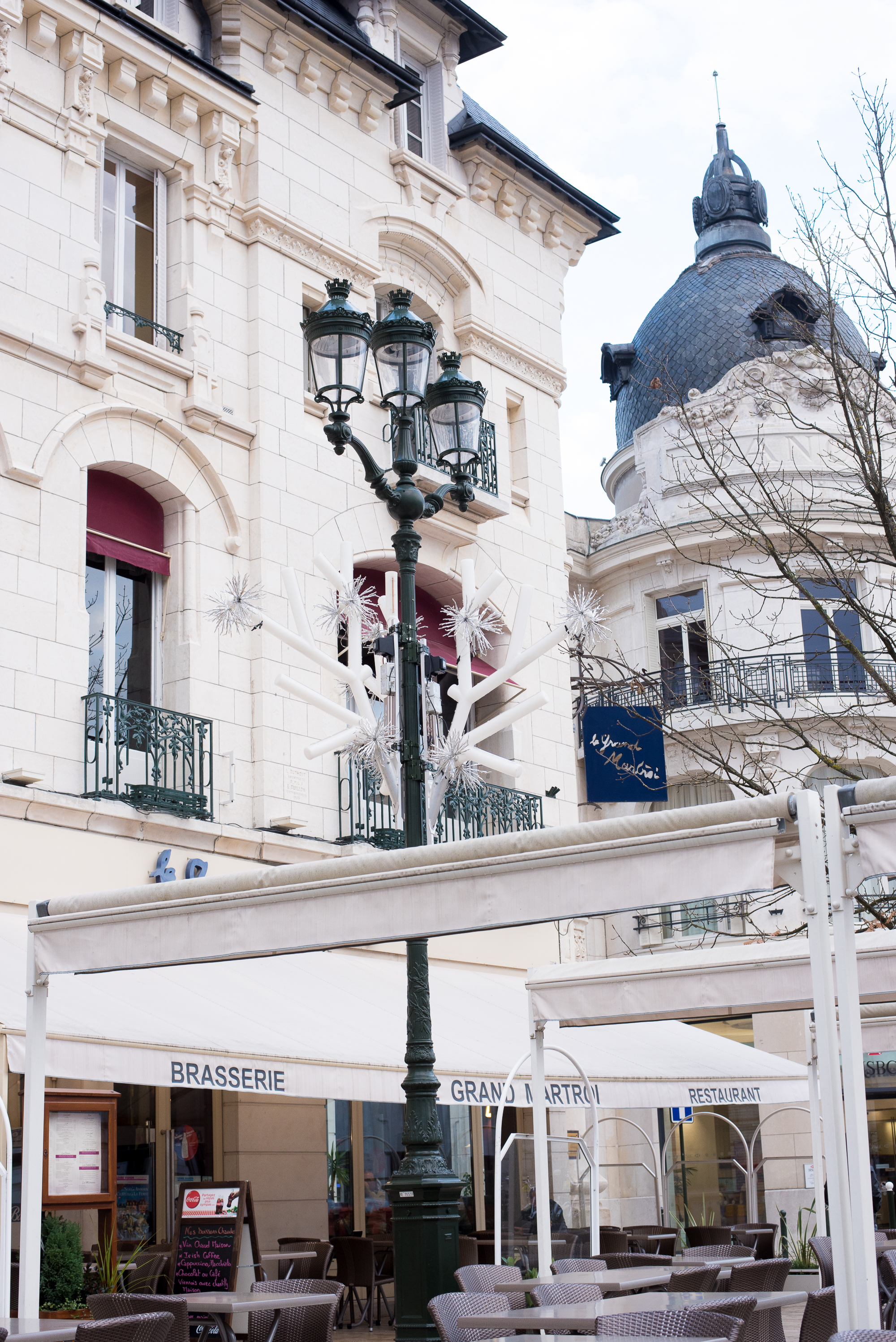 Viime viikko oli täällä sateinen, mutta aivan mielettömän lämmin. Lämpötilat kohosivat ajoittain jopa +15 asteeseen, joten pitihän näistä lämpöasteista ottaa kaikki ilo irti. Jos terassilla pystyy vielä nauttimaan kahvit (tai omassa tapauksessani kaakaon) marraskuun lopussa, niin pakkohan sitä on ulkona istuskella. Samalla katseltiin, kun joulumarkkinoita kasattiin vauhdilla ja ensi viikolla ne jo aukeavat. Ihanaa! Pakko muuten sanoa, että vaikka en ole lumen suurin ystävä, niin tekeehän valkoinen maa kaiken niin paljon tunnelmalliseksi ja valoisammaksi, että harmittelen kun täällä Ranskassa ei tätä ihmettä tapahdu. Toivottavasti edes sinne Suomeen saadaan valkoinen joulu etelää myöten. Löysin muuten kohtuuhintaiset talvikengät (nämä), jolla pääsen ainakin alkuun jos joulukuussa vastassa ovat kinokset.
Ja täytyy nyt todeta että vaikka kuinka yrittäisi ottaa nämä marraskuun harmaat ja sateiset päivät hyggeilyn kannalta, niin kyllä tämä vuodenaika ottaa veronsa. Onneksi se joulu häämöttää jo horisontissa ja pian onkin jo uusi vuosi ja siitä alkaa kevään odotus (ainakin itselläni). Uuden vuoden juhliminen ei ole ikinä ollut itselleni mikään tärkeä juhla, mutta tänä vuonna tartuimme mahdollisuuteen lähteä Puolaan ystäviemme kanssa. Vietämme uuden vuoden vuorilla ja sen jälkeen vielä yhden yön Krakovassa. Paluumatkalla meillä on pitkä odotus Köpiksessä ja ajattelin, että siinä ehtisi hyvin käydä kaupungissa. Poikaystävälläni on tanskalaisia sukujuuria (hänen isoäitinsä on puoliksi tanskalainen) ja koska hän ei ole kyseissä maassa ikinä käynyt, niin voisi olla hänelle kiva nähdä Tanskasta muutakin, kuin sen lentokentän. Loppuvuoden suunnitelmat pitävät siis marrasmasennuksen kurissa ja vielä muutama päivä, niin sitten ollaan jo joulukuussa…
P.S. Muistutus vielä siitä, että saatte Daniel Wellingtonin* kokoelmasta 15% alennusta vuoden loppuun saakka koodilla styleplaza!
Last week was so warm (but grey and rainy as well). On Monday the temperature rose up to +15 degrees, which meant you could enjoy your coffee (or hot chocolate in my case) outside on a terrace. So that's what we did this weekend and meanwhile we looked at how the building of the Christmas market was getting on. They are opening it next week and I'm so excited. I definitely have to take a spin on that Ferris wheel, even if I'm not a big fan of heights, heh. We did a little spin on it last year and the views are so good.

I have to admit, that even if  I prefer snow-less streets, I do miss it this time of the year. Snow makes everything so much lighter and thus this darkest time of the year becomes a little easier to bear. Luckily Christmas is almost here and planning for it makes these weeks pass quicker. Next week I'll be heading to Paris to do some Christmas shopping – let the fun begin!
P.S. With the code styleplaza, you can get 15% off of your Daniel Wellington purchase until the end of the year!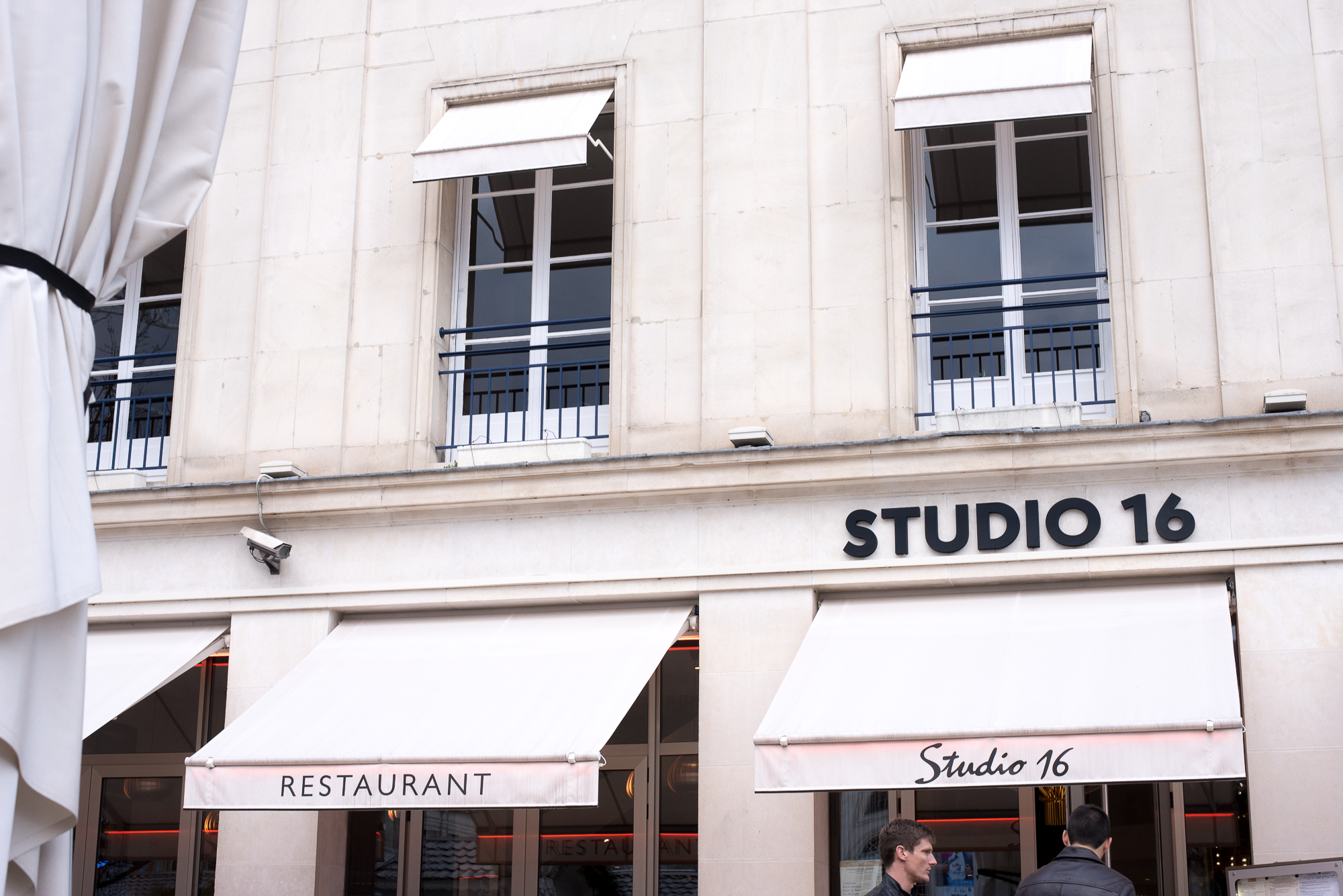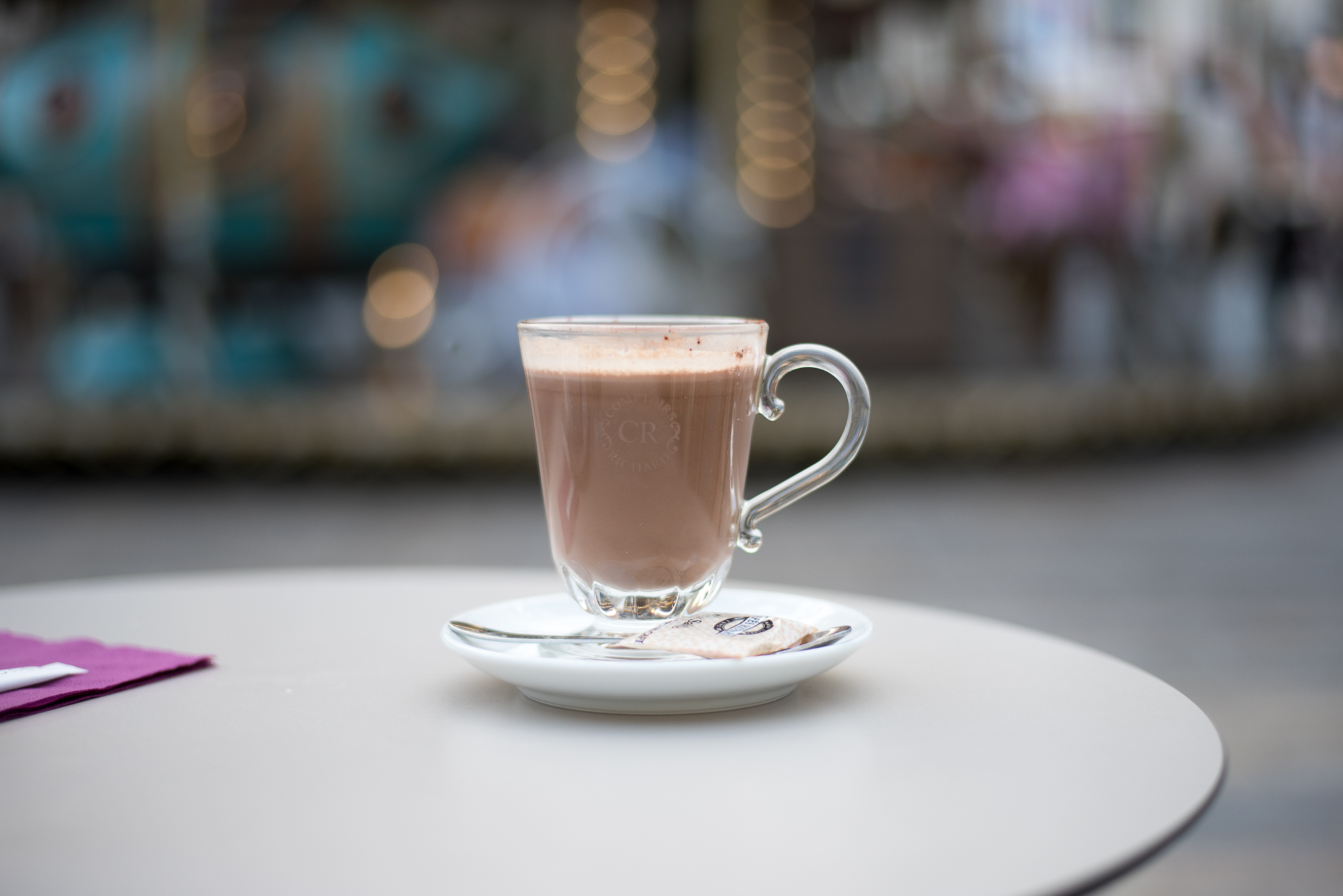 *Kuvan kello on saatu blogin kautta.
Save
Save
Save
Save
Save
Save
Save
Save
Save
Save
Save
Save
Save
Save
Save
Save
Save
Save
Save
Save