En malta odottaa, että pääsen Suomeen joulunviettoon. Tuntuu, että loppuvuodesta olo on aina sen verran uupunut, että lepo joulun alla tekee enemmän, kuin hyvää. Päässä on pyörinyt muutenkin miljoona asiaa ja stressitaso on ajoittain noussut korkealle, joten joulun lomat tulevat kyllä tarpeeseen. Jouluinen Helsinki on muutenkin niin kaunis kohde, että ihanaa, kun koti on juuri siellä. Ja huomasin muuten eilen, että Jouluradio on taas toiminnassa. Onneksi sitä voi kuunnella netin välitykselläkin, joten se on soinut eilisestä asti lähestulkoon taukoamatta meidän huushollissa. Tässä asussa kuljin vielä viime viikolla, mutta nyt ilmat ovat sen verran viileät, että ilman päällystakkia ei enää pärjää. Talvi on siis vihdoin saapunut Orléansiin!
Ihanaa viikonloppua kaikille!
I can't wait to go back home for Christmas. The last weeks of the year are always tough and I'm definitely waiting for the holidays. Sauna, good food, family, Christmas decorations… Can't wait. Helsinki is also the perfect winter city with all the Christmas lights and if we even get some snow, then it would be perfect. If you love Christmas songs, then check this Finnish radio channel called Jouluradio. They play Finnish and International songs until end of the year. And don't worry, there is very little (almost no) talking, so just music for this holiday season.
Have a great weekend everyone!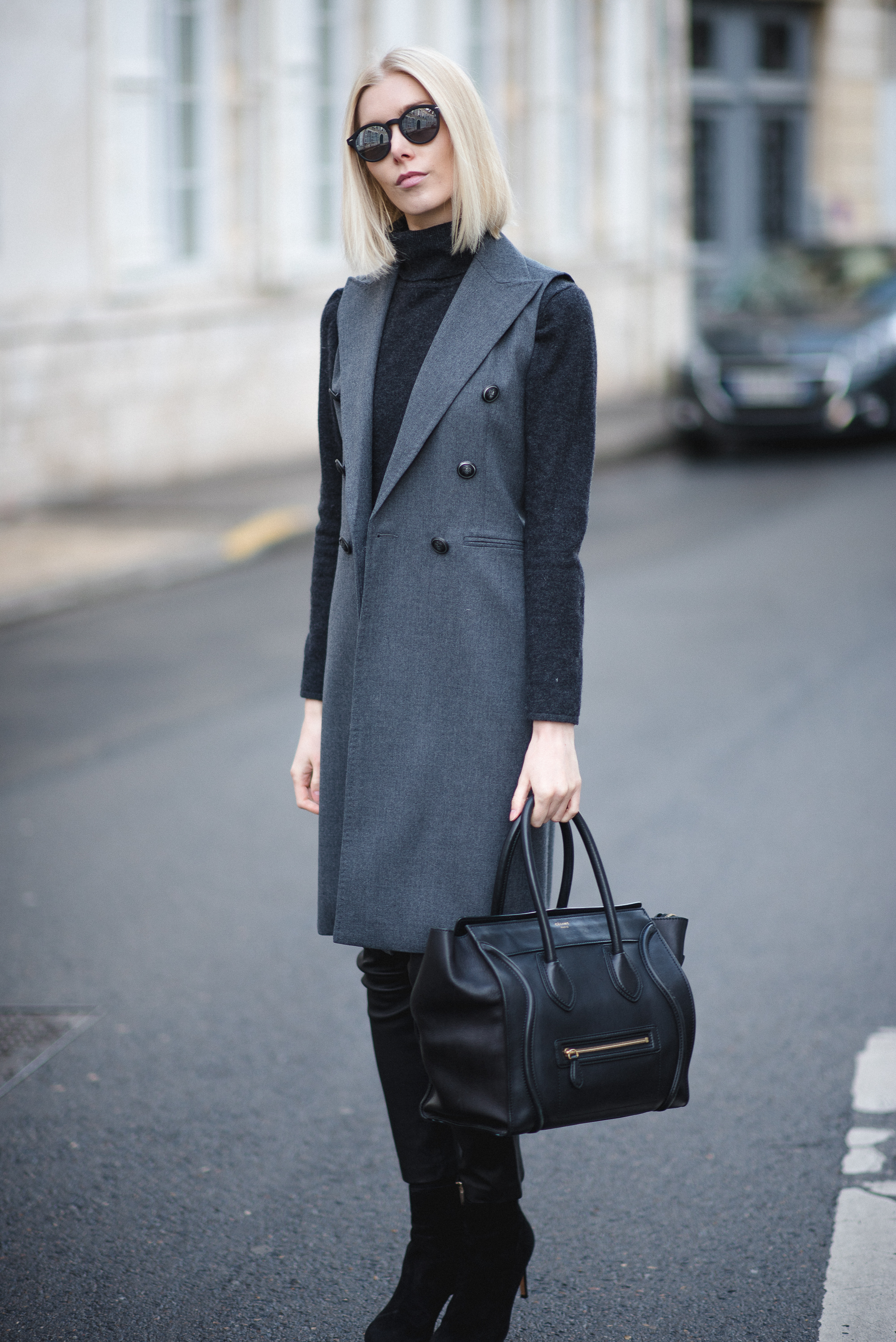 Photos: Thomas D.
Vest / Andiata* (similar here*)
Knit / Andiata* (similar here*)
Leather pants / H&M (similar here*)
Boots / & Other Stories
Bag / Céline
*Commercial links/Gifted.
Save
Save
Save
Save
Save
Save
Save
Save
Save
Save
Save
Save
Save
Save