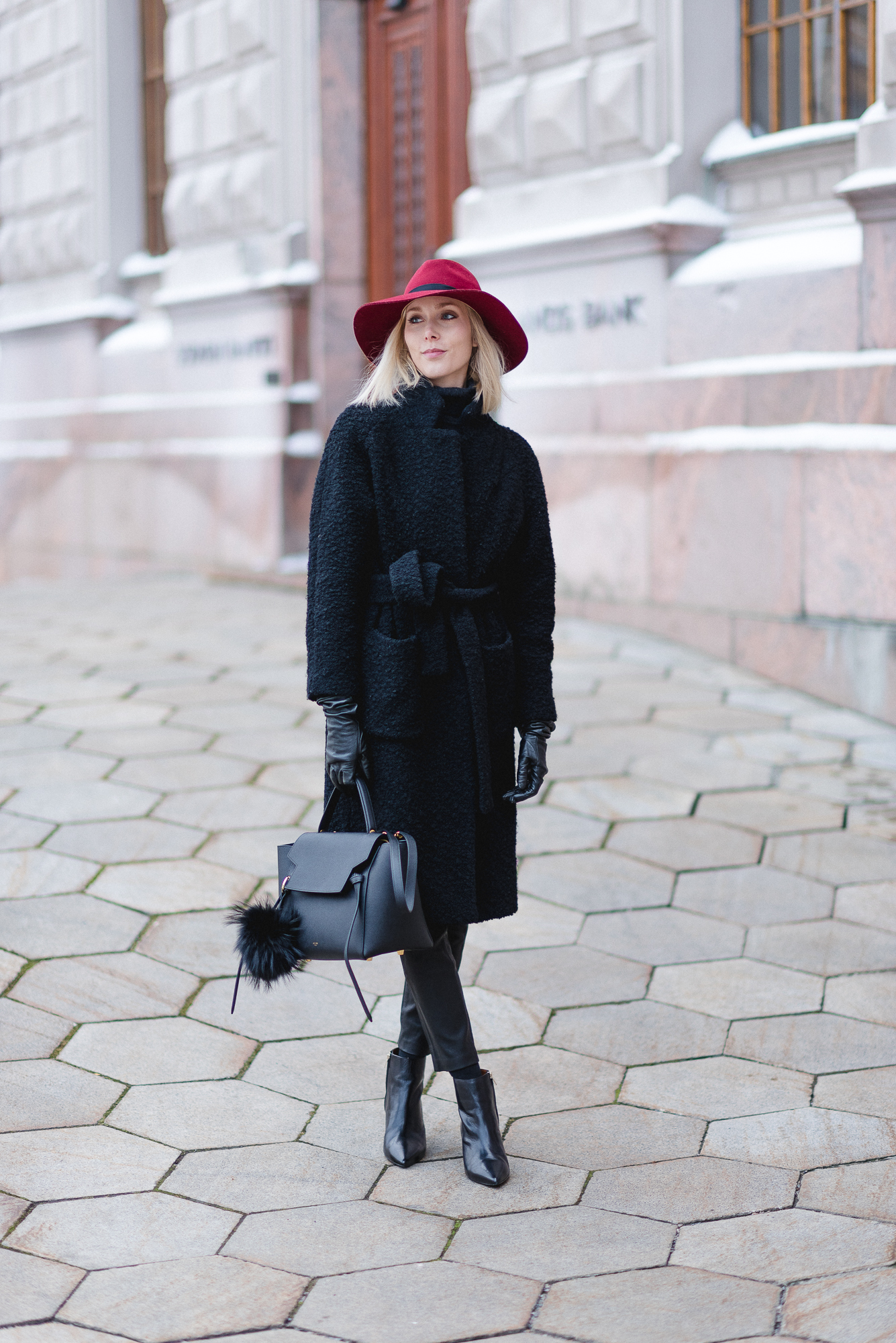 Pakko myöntää, että tämä ensimmäinen työviikko on ottanut veronsa ja viikonloppu on enemmän, kuin tervetullut. Kunhan uuteen arkeen tottuu ja työhön pääsee täysillä sisälle, niin univelka varmasti helpottaa. Oma rytmini on ollut niin erilainen, että nämä klo.6.30 heräämiset vaativat hieman totuttelemista, mutta toisaalta saan aamuisin eniten aikaan, joten silloin haluan olla heti toimistolla työntouhussa. Plussana aikaisista aamuista on sitten se, että illalla on enemmän aikaa hoitaa niitä omia juttuja. Uskon myös, että nämä aamuheräämiset helpottavat heti kun valon määrä lisääntyy, joten eiköhän tämä tästä. Odotan kylläkin jo iltaa, kun voin nukahtaa ja tietää, että aamulla voi nukkua niin pitkään kun huvittaa, heh. Ne pienet ilot!
Ilmat ovat olleet sen verran harmaita, että halusin piristää tätä muuten niin tummanpuhuvaa asua värikkäällä asusteella. Tämä hattu toimii aina, kun on nuutunut olo ja kasvot turhankin kalpeat. Todellinen pelastaja näin talvella. Ihanaa viikonloppua kaikille!
I have to admit that the upcoming weekend sounds pretty amazing right now. My first work week is behind and I'm slowly starting to get used to everything…even the 6.30 wake up calls. I'm a big sleeper, so you can imagine that the most amazing thing tonight will be not having to set my alarm. The small joys in life, right?
Have a great weekend everyone!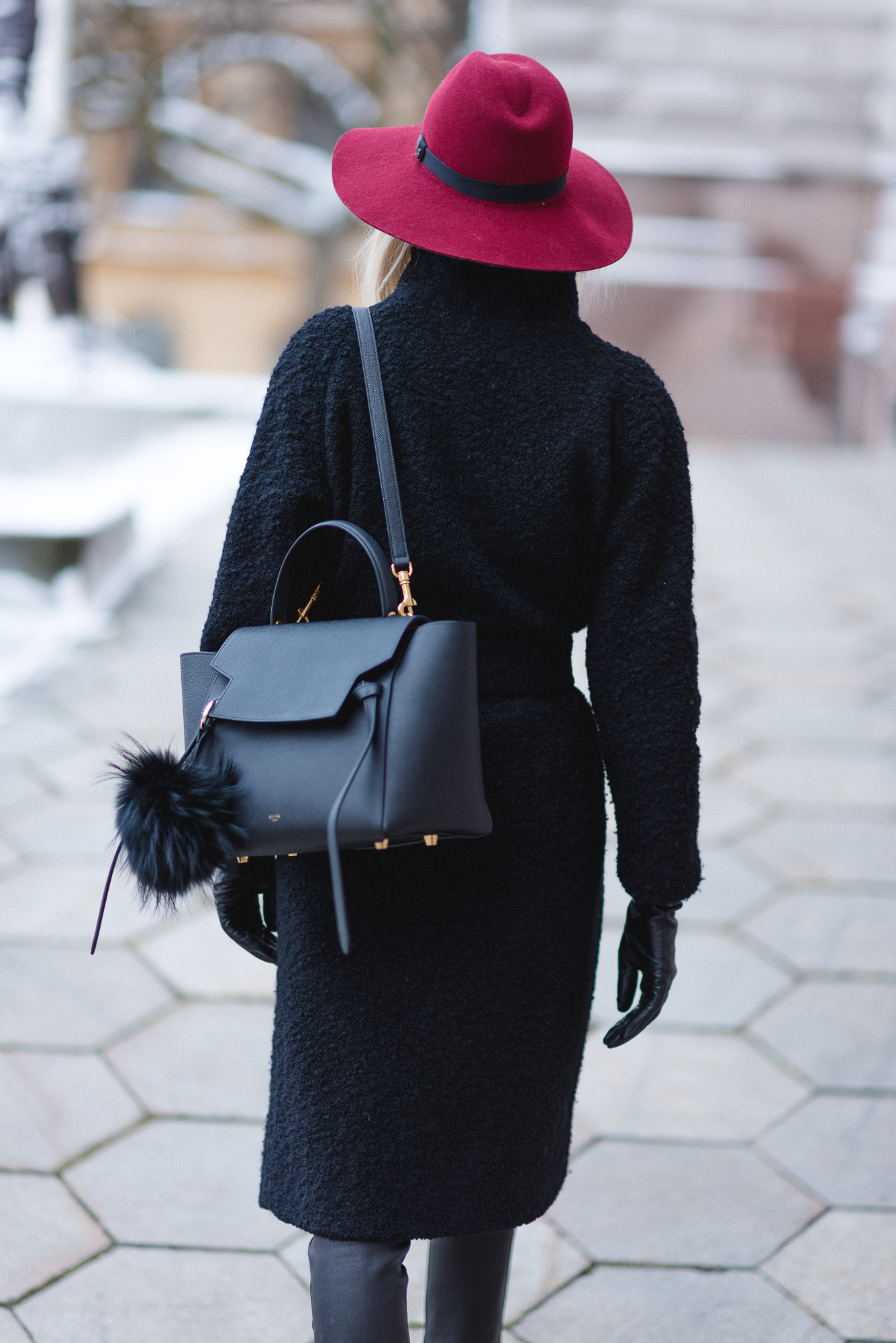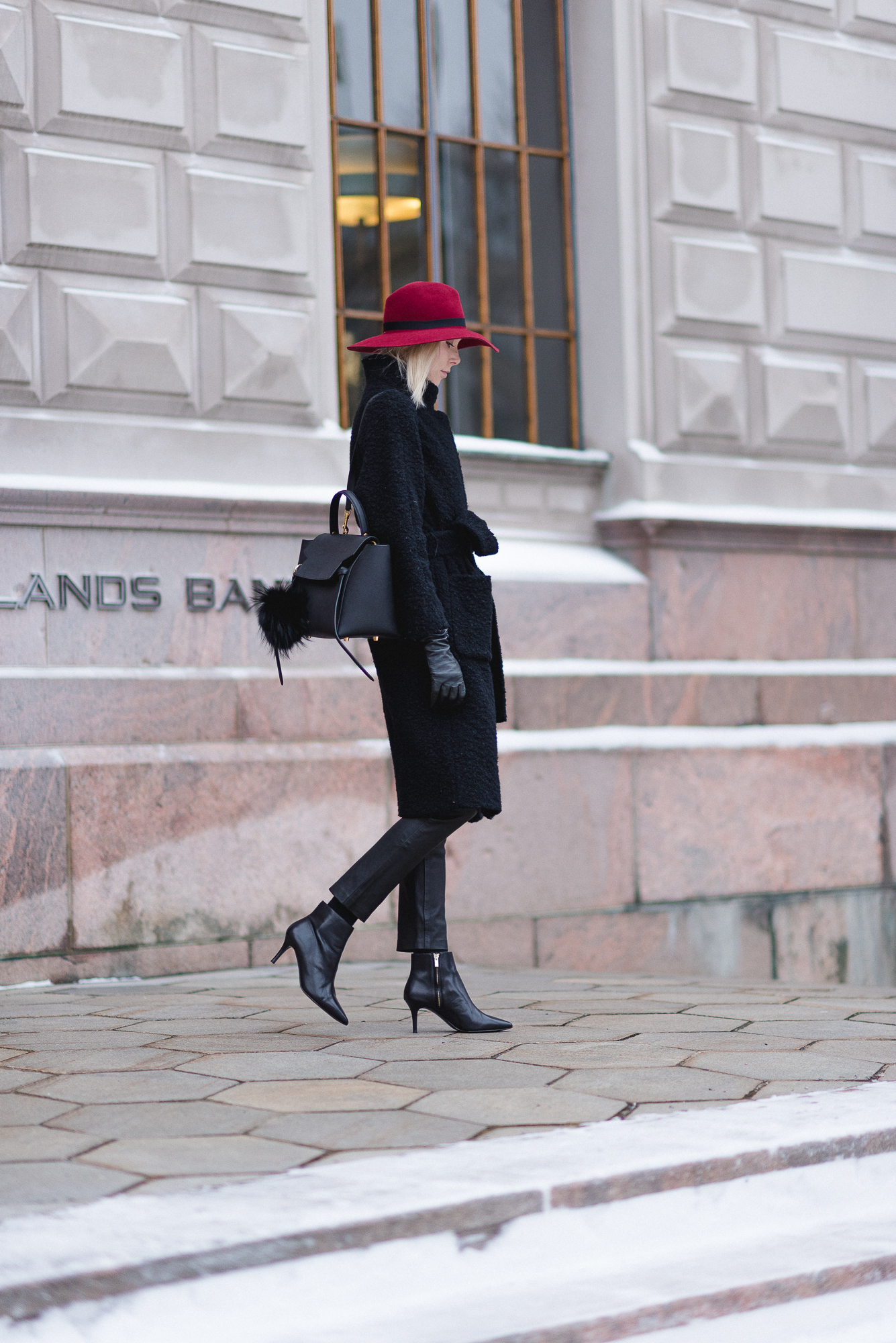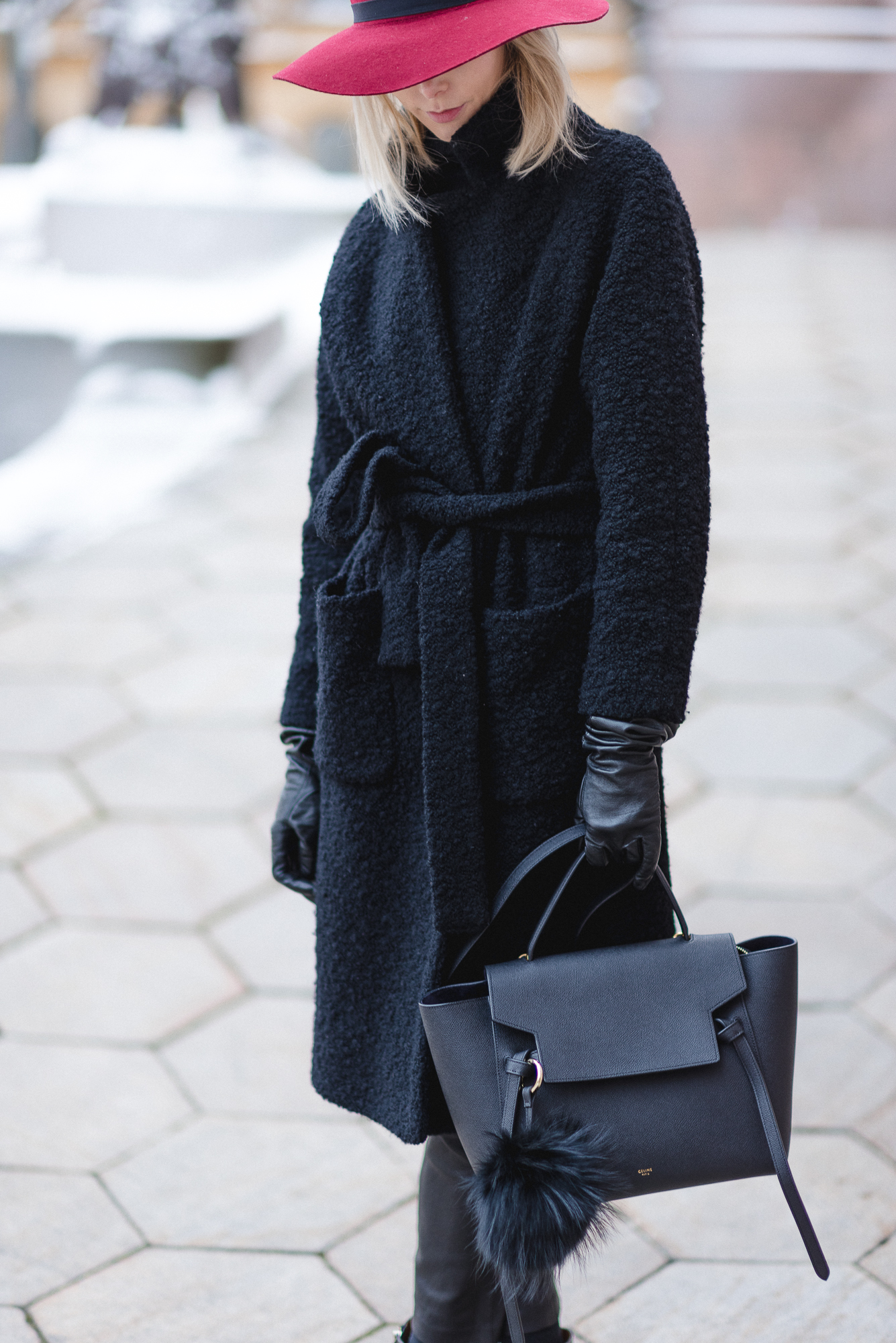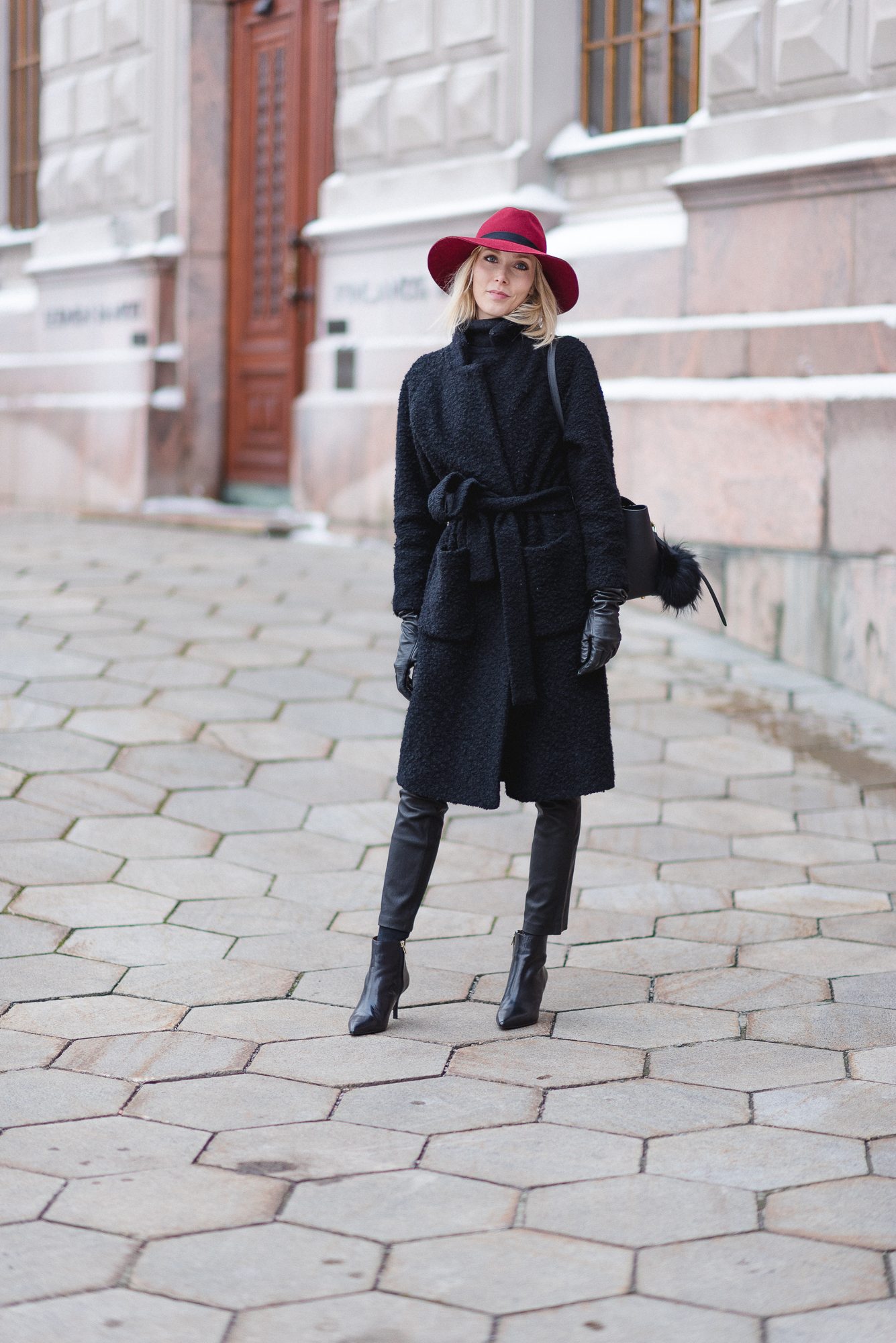 Photos/Thomas D.
Coat / Ganni (similar here*)
Leather pants / H&M (similar here*)
Boots / & Other Stories (similar here*)
Hat / Balmuir*
Bag charm / Andiata*
Bag / Céline
*Commercial links/Gifted.