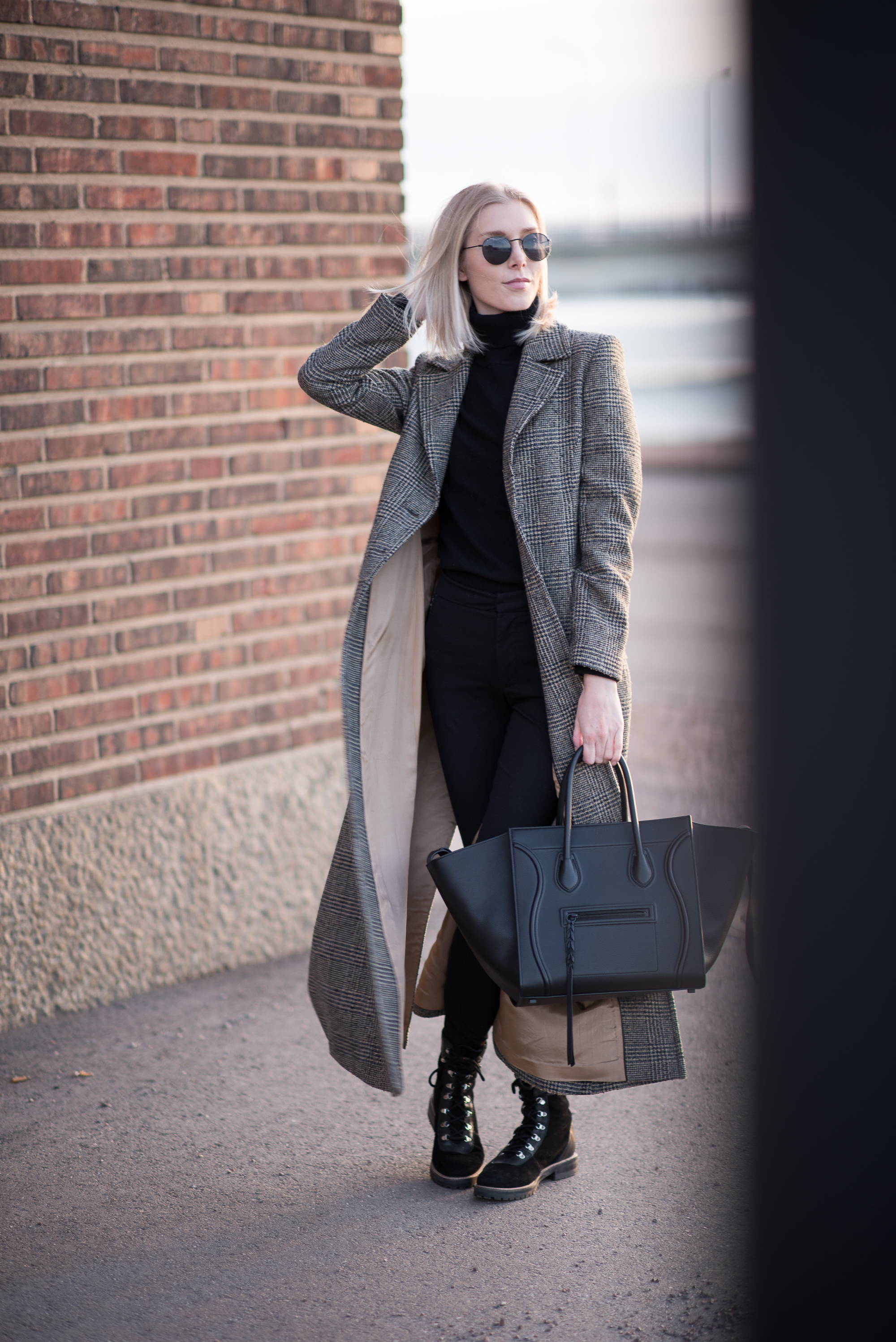 Perjantai, sinua on odotettu! Nyt on taas sellainen viikko takana, että pieni lepo tulee tarpeeseen. Päätimme poikaystäväni kanssa ottaa pienen irtioton kaikesta ja mennä yöksi rentoutumaan hotelliin ja nauttia illallista pitkän kaavan mukaan. Hyvä ruoka, hyvä seura, eikä kiire minnekään ja seuraavana aamuna voi vielä nukkua pitkään, niin sillä on hyvä aloittaa tämä viikonloppu! Viime viikkoon mahtui taas kaikenlaista (ei kovin vahva aloitus, kun pankista soitetaan maanantaina, että korttini on kopioitu ja se pitää kuolettaa), mutta nyt voi taas muutaman päivän hengähtää.
En tiedä oletteko muuten huomanneet, mutta kävin reilu viikko sitten kampaajalla. Pyysin Sediniä tekemään väristä tummemman ja luonnollisemman, sekä lämpimän vaalean sijaan kylmän sävyisen. Sedinillä oli kestämistä, sillä en ollut ihan varma oliko lopputulos sittenkään oma juttuni ja sovimmekin jo, että olisin käynyt "korjaamassa" väriä. Muutaman pesun jälkeen se alkoi kuitenkin tuntumaan omalta, joten tällä mennään! Taisi olla maailman huonoin idea pyytää muutosta, silloin kun oma elämä on jo valmiiksi sekaisin, mutta pienen alkujärkytyksen jälkeen, olen taas erittäin tyytyväinen asiakas, heh.
Mutta nyt toivotan kaikille oikein ihanaa ja rentouttavaa viikonloppua!
Friday, I have waited for you! This week has been another crazy one, which is why I'm so excited the weekend's ahead of us. Me and my boyfriend decided to book a relaxing get-a-way for tonight, so we'll have a perfect start to these two days off. Good company, a long dinner and then waking up the next morning in a comfortable hotel bed – yes!
I don't know if you've noticed, but I went to the hairdresser a while back. I wanted the color to be closer to my own and not "so blond". At first I wasn't sure if this color was my thing and we already agreed to change it with my hairdresser, but then I got used to it and now I love it. I just realized that doing something different with your hair is never a good idea when you're going through many changes in your life as it is, heh. Luckily all ended well in this case!
I'm wishing you all a great weekend!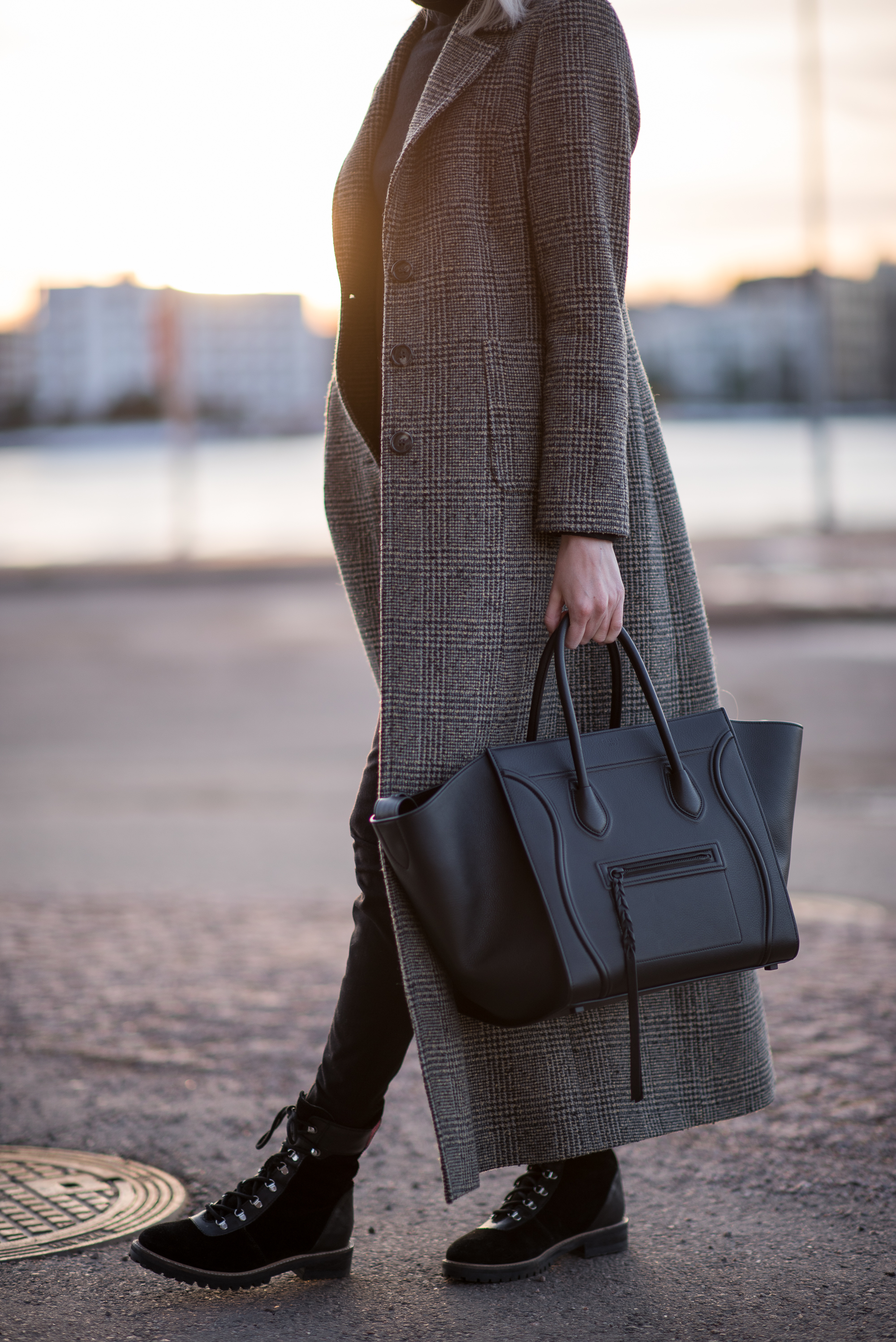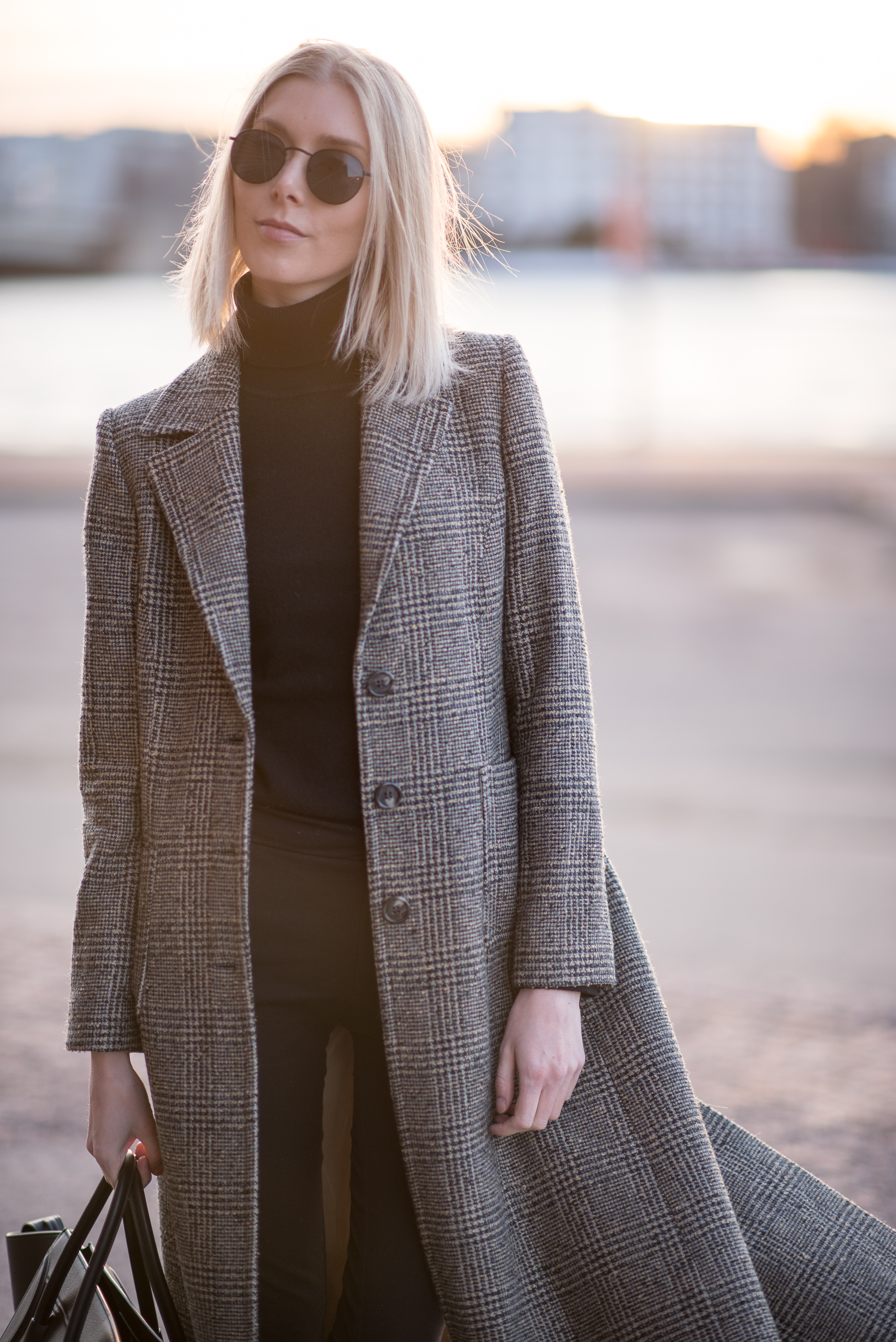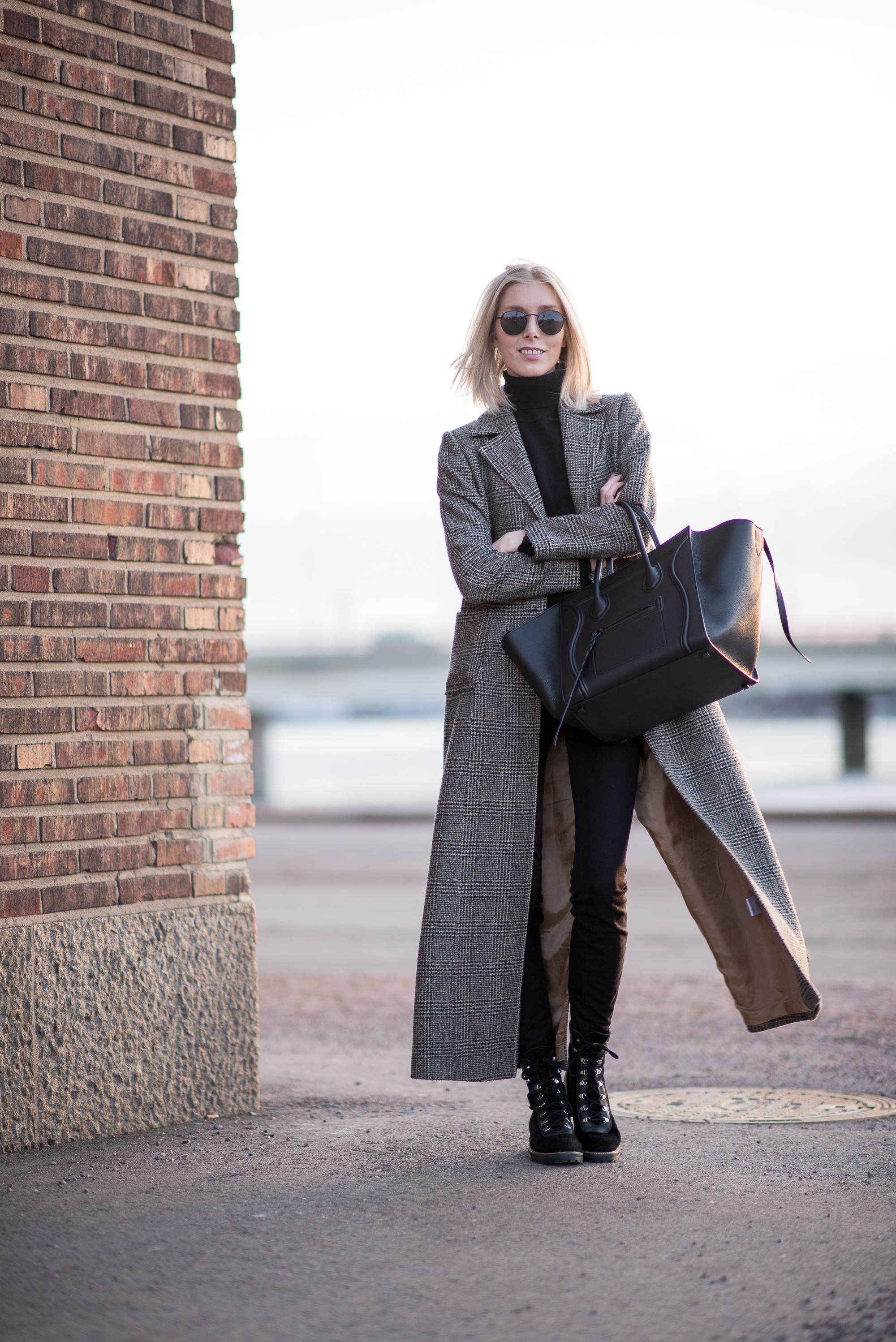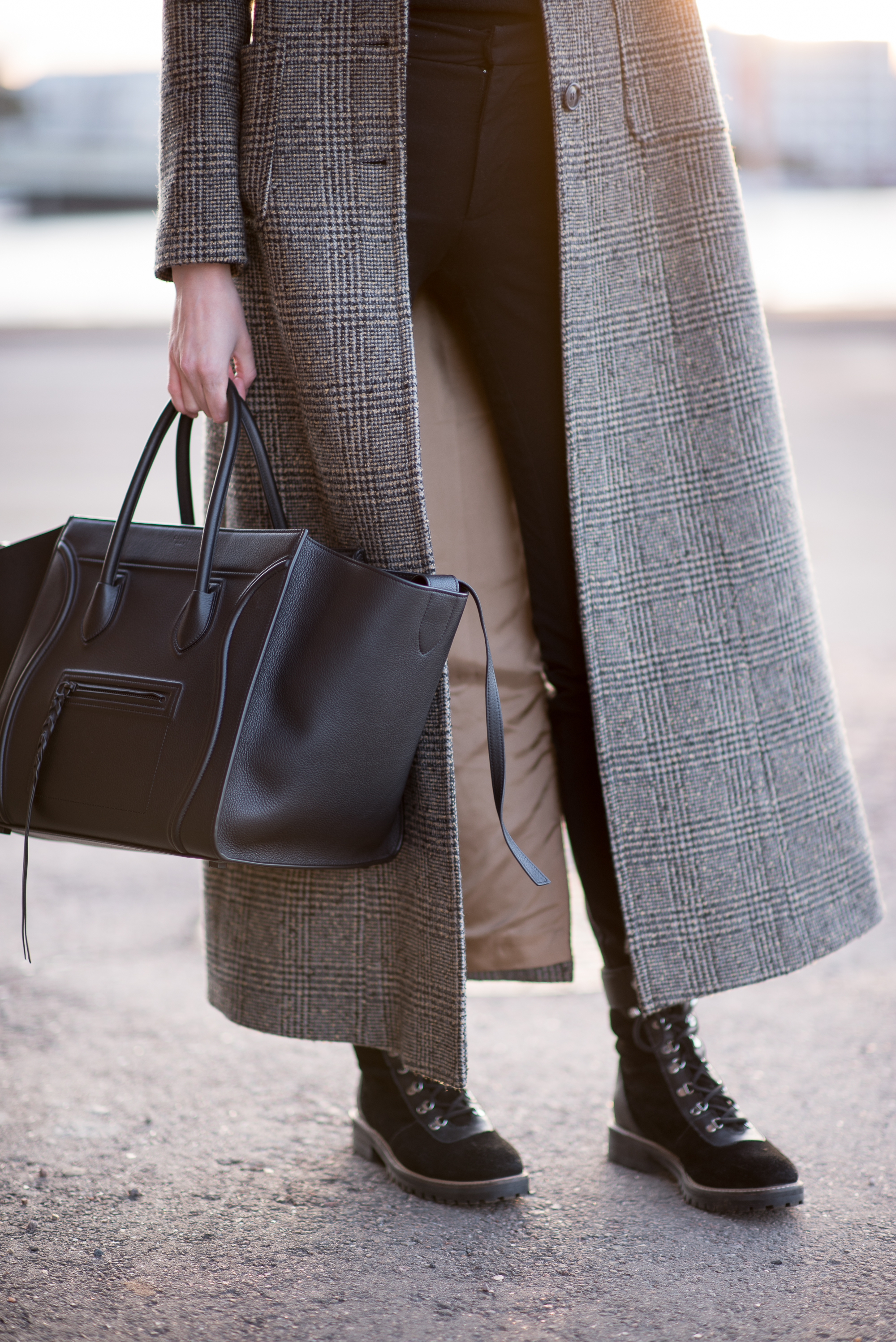 Photos/Thomas D.
Coat / Andiata*
Knit / Andiata* (similar here*)
Trousers / Zara (similar here*)
Boots / H&M (similar here*)
Bag / Céline
*Commercial links/Gifted.
Save
Save
Save
Save
Save
Save
Save
Save
Save
Save
Save
Save
Save
Save
Save
Save
Save