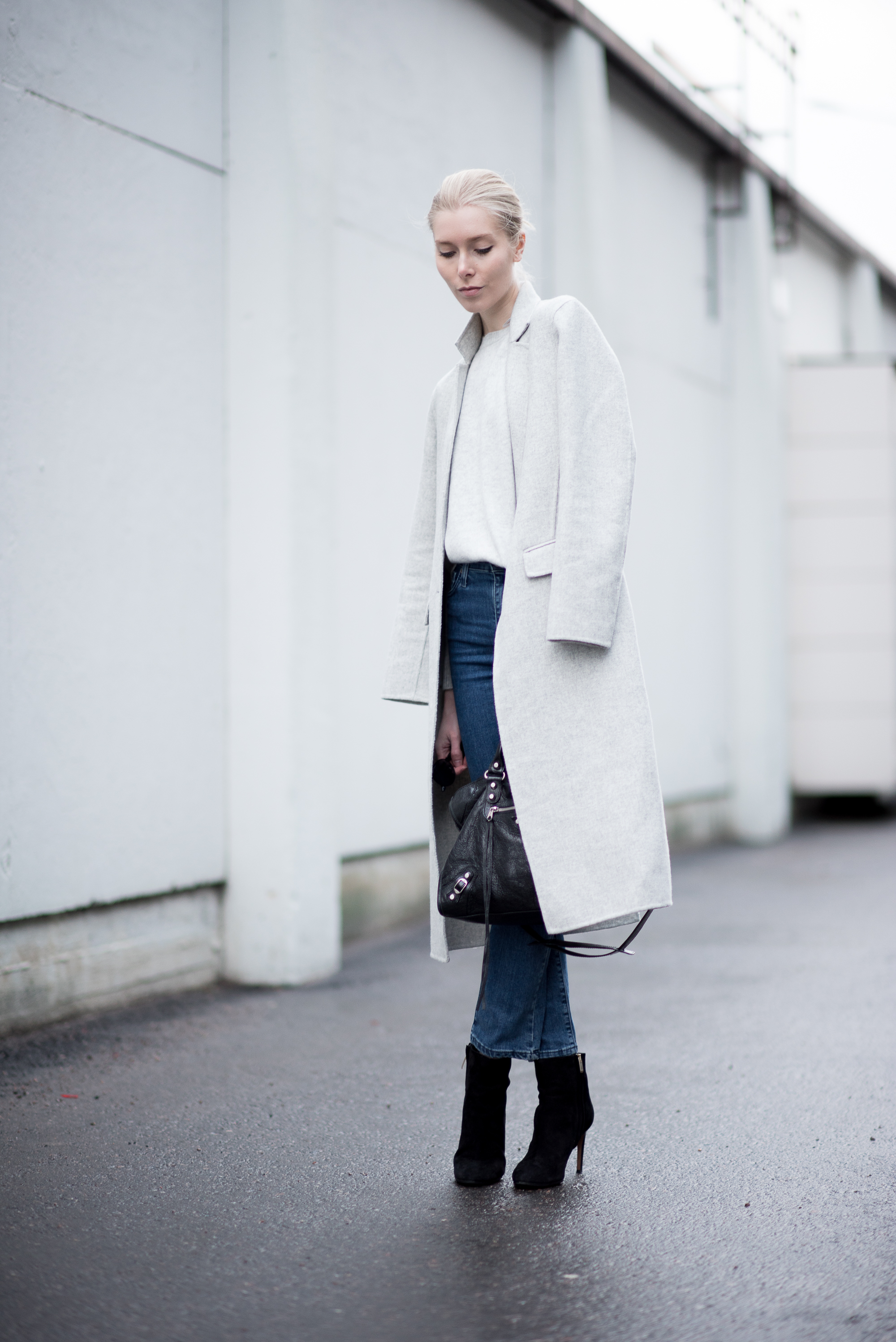 Vaatteissa suurimmat kompastuskiveni ovat kashmirneuleet ja takit. Pehmeä kashmirneule ja laadukas takki – siinä kaksi vaatekappaletta mitä käytän lähes päivittäin, joten ei ihme, että niitä on vaikea vastustaa. Sain pari viikkoa sitten valita jotain COS:in mallistosta ja kashmiraddiktina iskin silmäni tähän kauniiseen neuleeseen. Vaaleanharmaa super simppeli neule kivan väljällä leikkauksella. Täydellinen toisin sanottuna! Laadukas neule ei tarvitse muuta parikseen, kuin farkut. Nyt kun vielä ilmat lämpenisivät ja löytäisin ne täydelliset loaferit, niin sitten…
Uskomatonta, että työviikko on jo puolessavälissä (juurihan heräsin maanantai-aamuun?), mutta en voi valittaa. Tulevana viikonloppuna on paljon hommia muuttoon liittyen, joten on ihana päästä rauhassa hoitamaan asioita. Tärkeimpänä taitaa olla sängyn hankinta, eli huonekalu-ostoksia on ainakin tehtävä. Sitä odotellessa!
Energistä keskiviikkoa kaikille!
The most "hard to resist"-pieces for me are cashmere knits and quality coats.  I mean how can anyone resist a perfect soft cashmere knit , even though they have many of them already in their closet? Well not me, that's for sure. A couple weeks ago I got to select a few pieces from COS's beautiful selection and of course I fell for this simple, but so luxurious grey knit. A light grey cashmere knit with a perfect relaxed fit. You can't go wrong with that! All you need with it are blue jeans and you're ready to go. Now I'm just hoping loafer weather is arriving soon and then this outfit would be complete for spring.
I can't believe we are midway through this work week already, but I'm definitely not complaining, because the weekend can't arrive soon enough. I have so many things to do for the move (starting with buying a bed), so I really need to start from somewhere.
Have a great Wednesday everyone!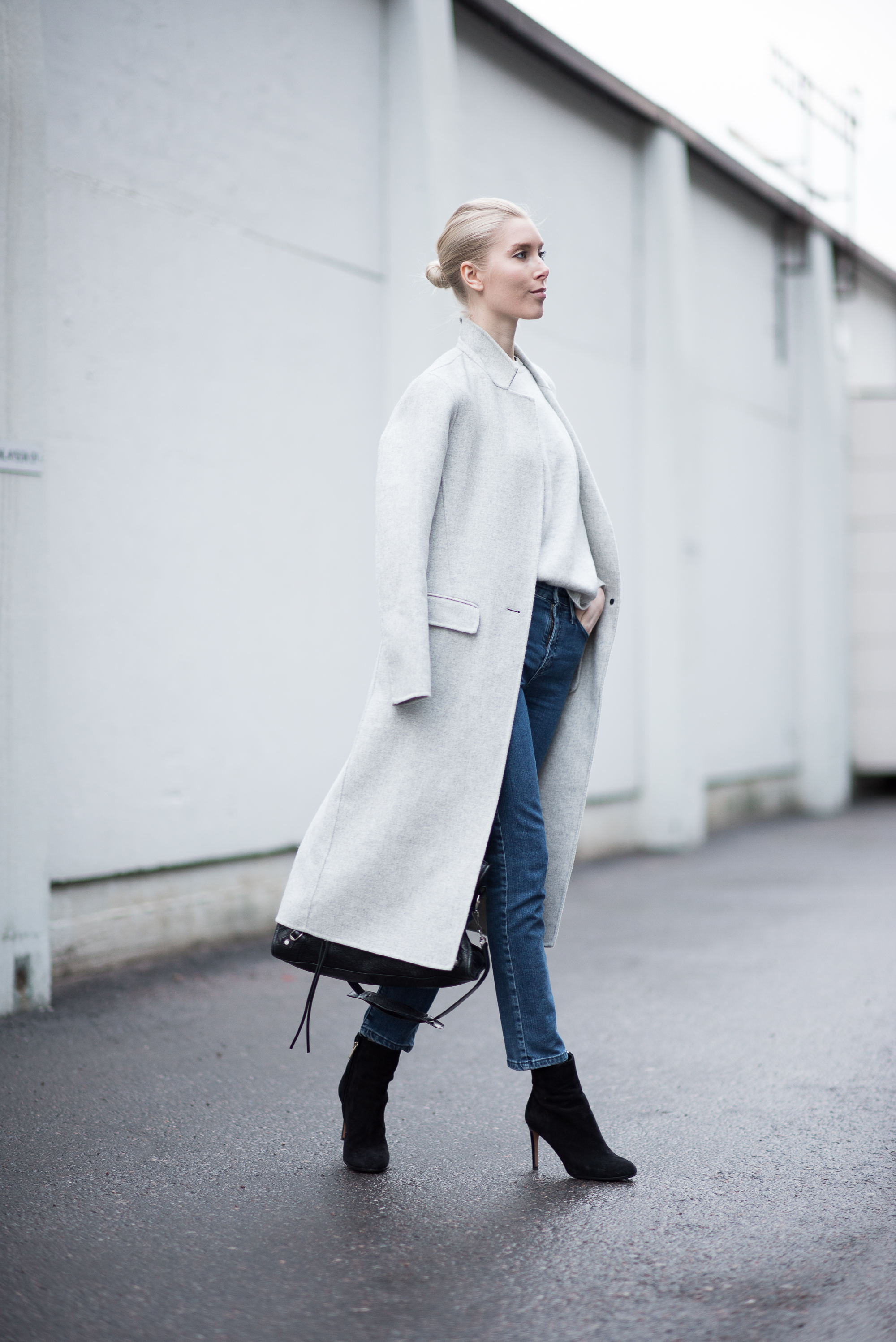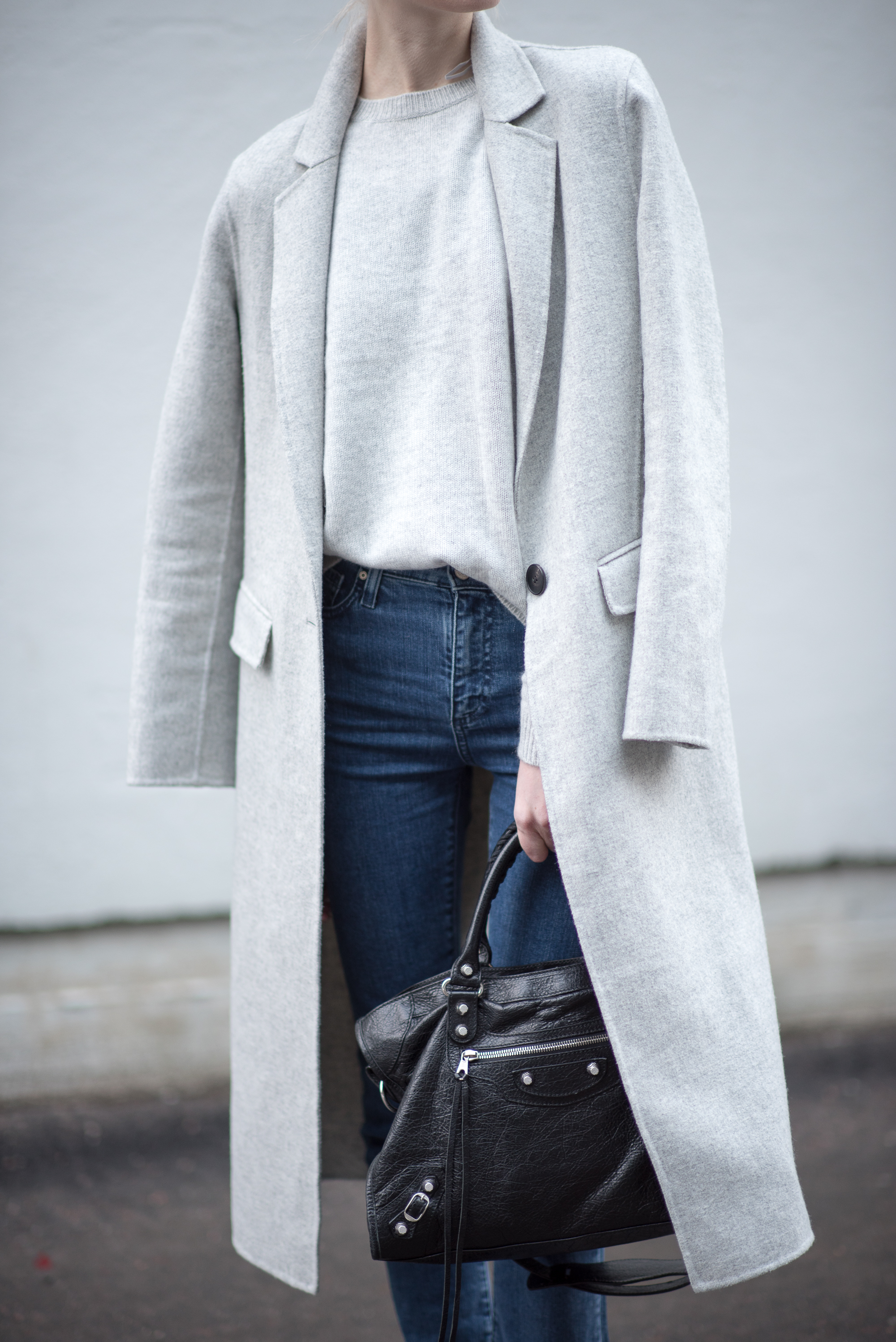 Photos / Thomas D.
Coat / Zara (similar here*)
Knit / COS*
Jeans / Mango (similar here*)
Boots / & Other Stories (similar here*)
Bag / Balenciaga
*Commercial links/Gifted.
Save
Save
Save