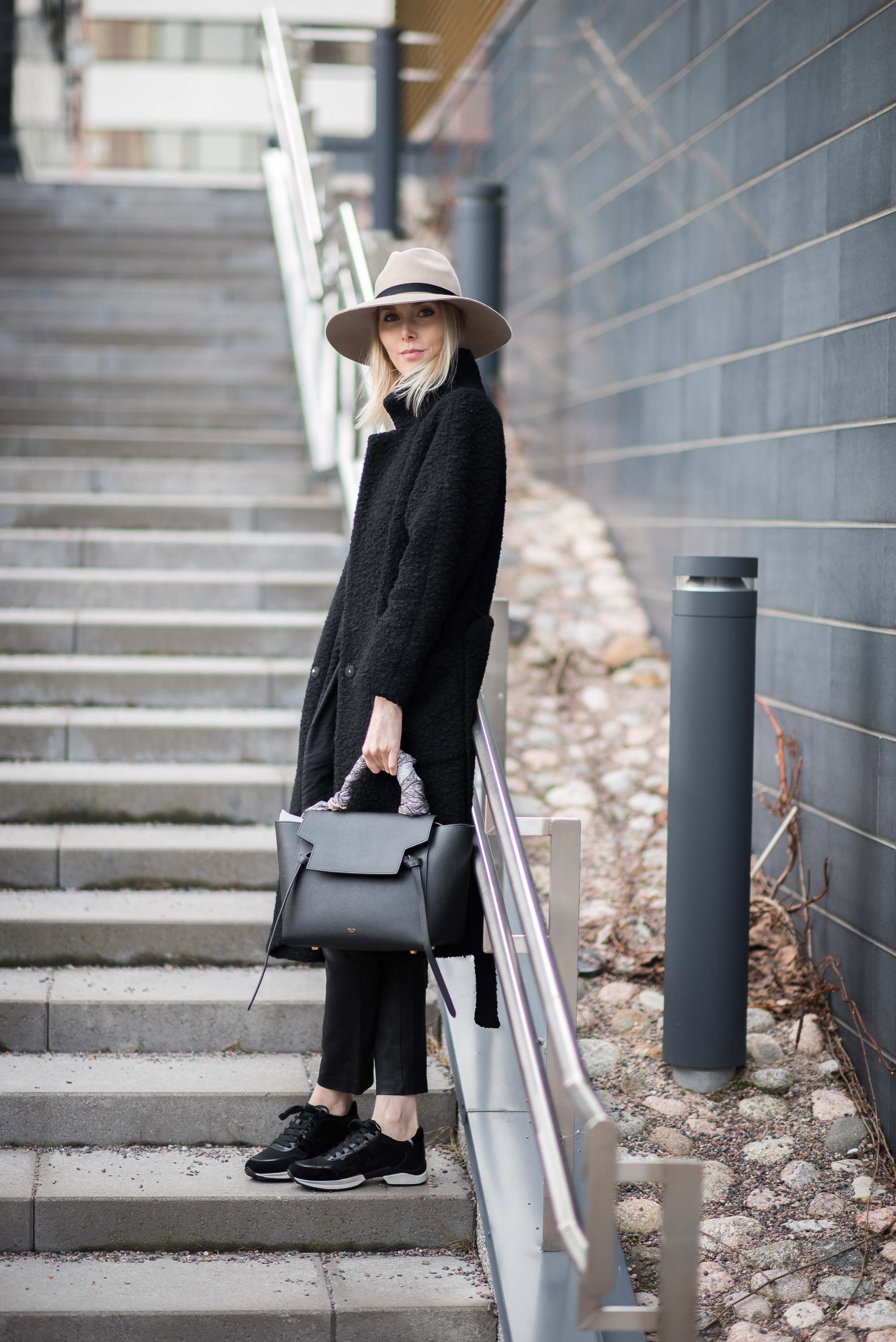 Näyttävä hattu on aina tyylikäs asuste ja tämä Balmuirin* versio on malliltaan aivan täydellinen. Tämä vaalea hiekka on myös todella onnistunut sävy (taittuu kauniisti kylmään)! Hatun pariksi valitsin tämän huivin*,  joka sointuu värimaailmaltaan kivasti yhteen. Ensin se roikkui kaulassa, mutta päätin sitten kiepauttaa sen laukun kahvan ympärille. Siihen tämä suurempi koko oli ehkä hitusen liian iso, mutta ideana tykkään siitä, että huiveilla voi "asustaa" laukkuja.
Uusi työviikko on taas aluillaan ja samalla se on maaliskuun viimeinen viikko. Meidän kohdalla se tarkoittaa sitä, että muutto lähestyy kovaa vauhtia ja nyt vasta tajuan, että emme ole tehneet mitään sen eteen. Meillä ei ole huonekaluja tai mitään muutakaan…Niin ja sähkösopimus ja vakuutusasiat pitäisi myös saada kuntoon. Tästä taitaa tulla vauhdikas viikko…
Hyvää maanantaita kaikille!
A hat is always a chic accessory and this one from Balmuir* is one of my all time favorites. I wanted to combine this scarf* with the outfit, as the colors work so well together. It's slightly too big to be wrapped around the handle, but I love the idea of using silk scarves to "customize" a bag.
And yet again it's a new week, which means we are getting closer to the end of this month. Can't believe April is almost here! In our case it means our third move this year and this time we are heading towards the center of Helsinki. Officially we are moving in next week, so I guess I should start buying at least some furniture…unless we are planning to sleep on the floor, heh. And perhaps even call the electric and insurance companies…oh boy, I have a feeling this is going to be a busy week!
Have a great Monday everyone!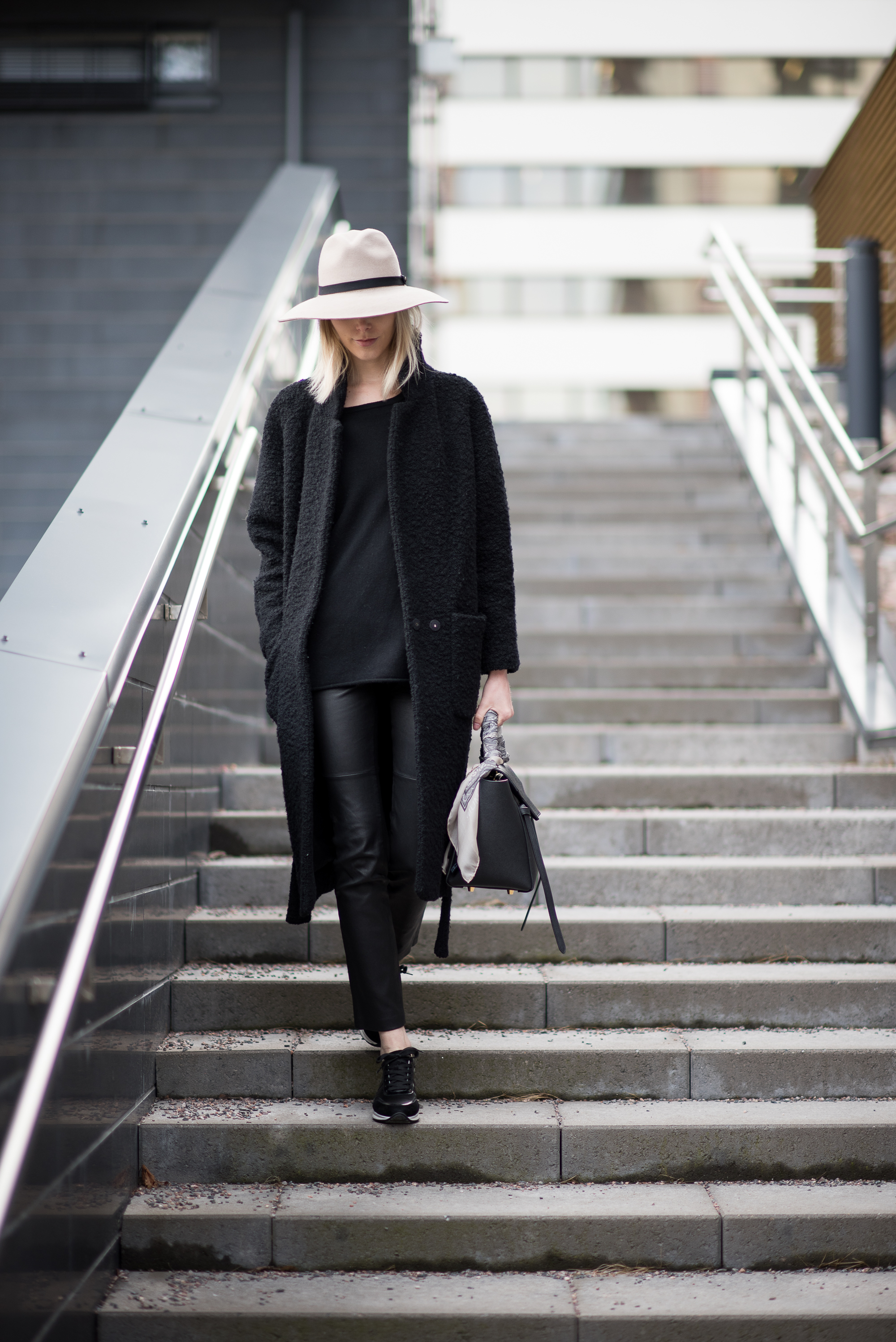 Photos/Thomas D.
Coat / Ganni (simila here*)
Knit / Andiata* (similar here*)
Leather pants / H&M (similar here*)
Sneakers / Tod's (similar here*)
Bag / Céline
Hat / Balmuir*
Scarf / Balmuir*
*Commercial links/Gifted.
Save
Save
Save
Save
Save
Save
Save
Save
Save
Save
Save
Save
Save
Save
Save
Save
Save