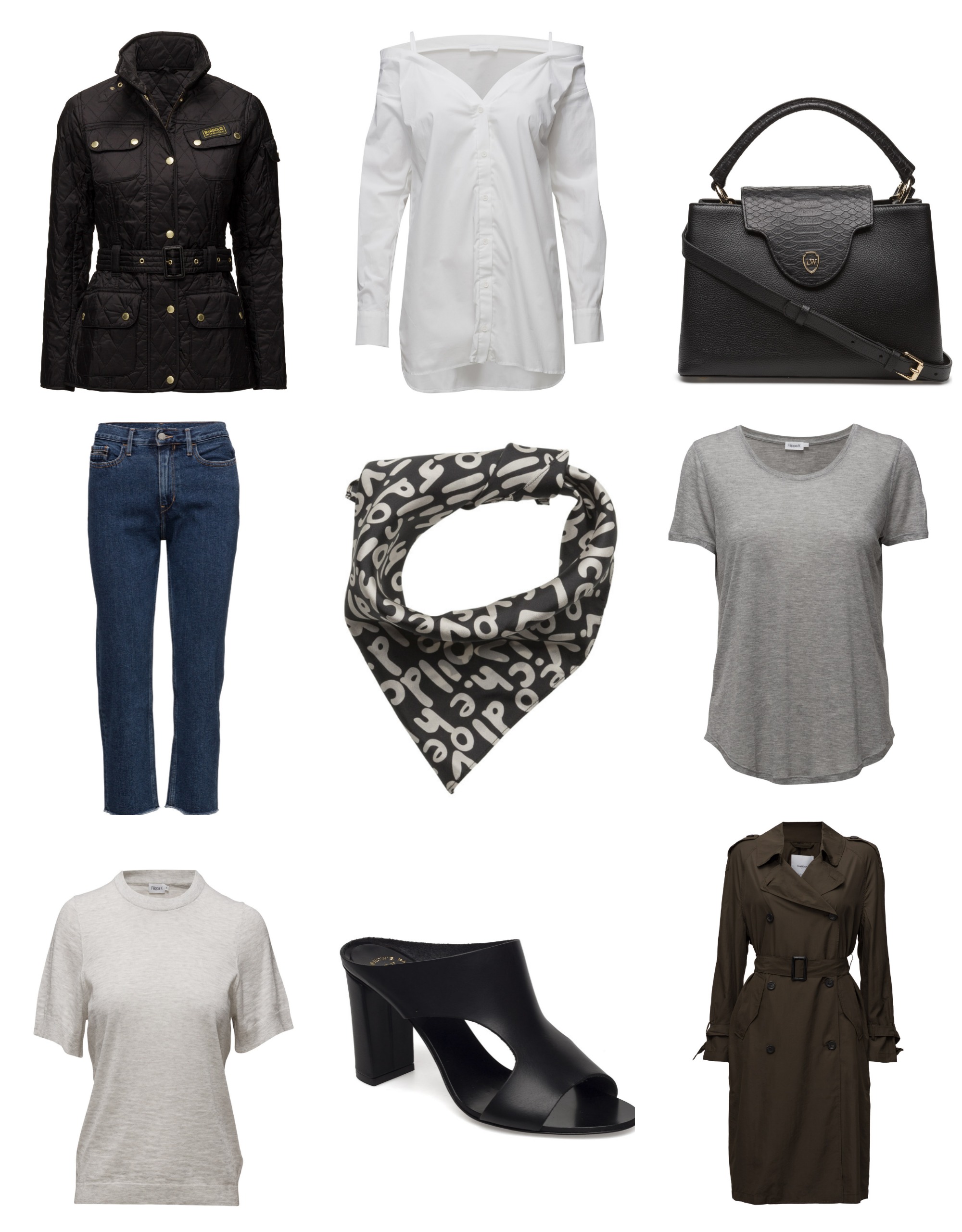 Jacket / Barbour   Shirt / 2ndDay   Bag / Leowulff
Jeans / Calvin Klein   Silk scarf / Love Child   T-shirt / Filippa K
T-shirt / Filippa K   Sandals / ATP Atelier   Trench coat / Mango
Eilinen päivä meni tosiaan Turun Stockalla Andiatan osastolla ja liikenteessä oli paljon porukkaa. Tapasin teitä lukijoitakin sieltä ruudun takaa, joten iso kiitos kaikille – oli ihana nähdä teitä! Huomasin myös, että Turussa on todella tyylikkäitä naisia…monta upeaa asukokonaisuutta tuli bongattua päivän aikana. Jokiranta vielä kylpi auringossa ja ihmiset olivat kerääntyneet terasseille, joten tunnelma oli hyvinkin keväinen. Toki sitten heti kun saavuin takaisin Helsinkiin, niin auringosta ei enää ollut tietoakaan, heh.
Tänään vuorossa on lepopäivä, joten otan kaiken ilon irti siitä, että mihinkään ei tarvitse lähteä. The Bachelor siis pyörimään, vähän pihatöitä ja illalla saunaan – siinä on ohjelmaa aivan riittävästi. Rentouttavaa sunnuntaita kaikille!
Yesterday I spent my day in Stockmann Turku for a collaboration with Andiata. It was a busy Saturday and it was great to meet some of my readers – thank you for stopping by! I also noticed that Turku is full of very elegant women. I need to go there more often for some fashion inspiration!
Today is my chill day, which means I'll be hanging out in my sweatpants all day. Watch some Bachelor, do a bit of gardening and take a long sauna in the evening. That's enough plans for today, heh! Have a great Sunday everyone!
*Commercial links/Mainoslinkkejä.
Save
Save
Save
Save
Save
Save
Save
Save