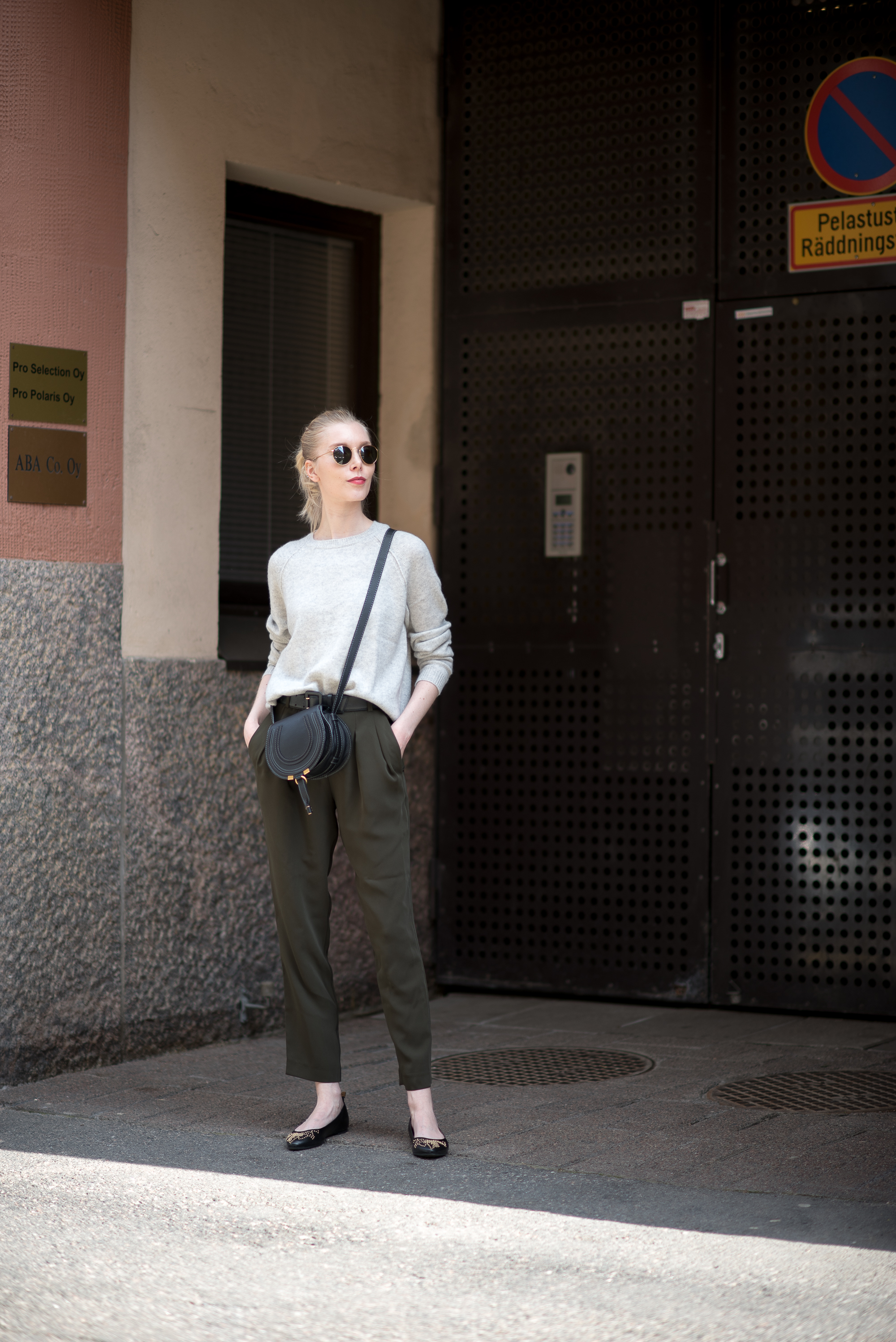 Pukeudun töihin todella usein kokomustaan ja etenkin suorat housut ovat jalassani lähes päivittäin. Olenkin hurahtanut näihin mustiin housuihin ihan kunnolla ja huomaan valitsevani ne vähän turhankin tiheään. Kun pääsen kotiin, niin vaihdan usein vaatteeni johonkin astetta rennompaan. Tämä asu oli päälläni yksi arki-ilta ja eilen saimme kuvattua sen näin jälkikäteen. Kuvasimme tämän asun jo itse asiassa viime viikolla, mutta menin sitten poistamaan kuvat kamerasta ennen niiden tallennusta. Tätä tapahtuu aina silloin tällöin ja sen jälkeen ottaa kyllä niin päähän. Etenkin nyt kun aika on kortilla, niin jokainen kuva on tärkeä. Onneksi kuvia saa aina lisää, joten ei tarvinnut jäädä murehtimaan asiaa sen pidemmäksi aikaa!
Nämä asun housut ovat loistavat kesällä ja ne lähtevätkin mukaani Italiaan ensi kuussa. Niin kevyet ja vilpoiset päällä, että näitä voi hyvin käyttää helteellä. Tiedän siis mihin vaatteeseen takertua kun kuuma ilma valtaa Helsingin! Niitä kelejä siis odotellessa…
Hyvää torstaita kaikille!
I rarely wear green, but I just love these pants. They are actually perfect for summer, as the material is so light and comfortable. A thin cashmere knit is also a good idea, since the air cools down in the evenings.
Have a great Thursday everyone!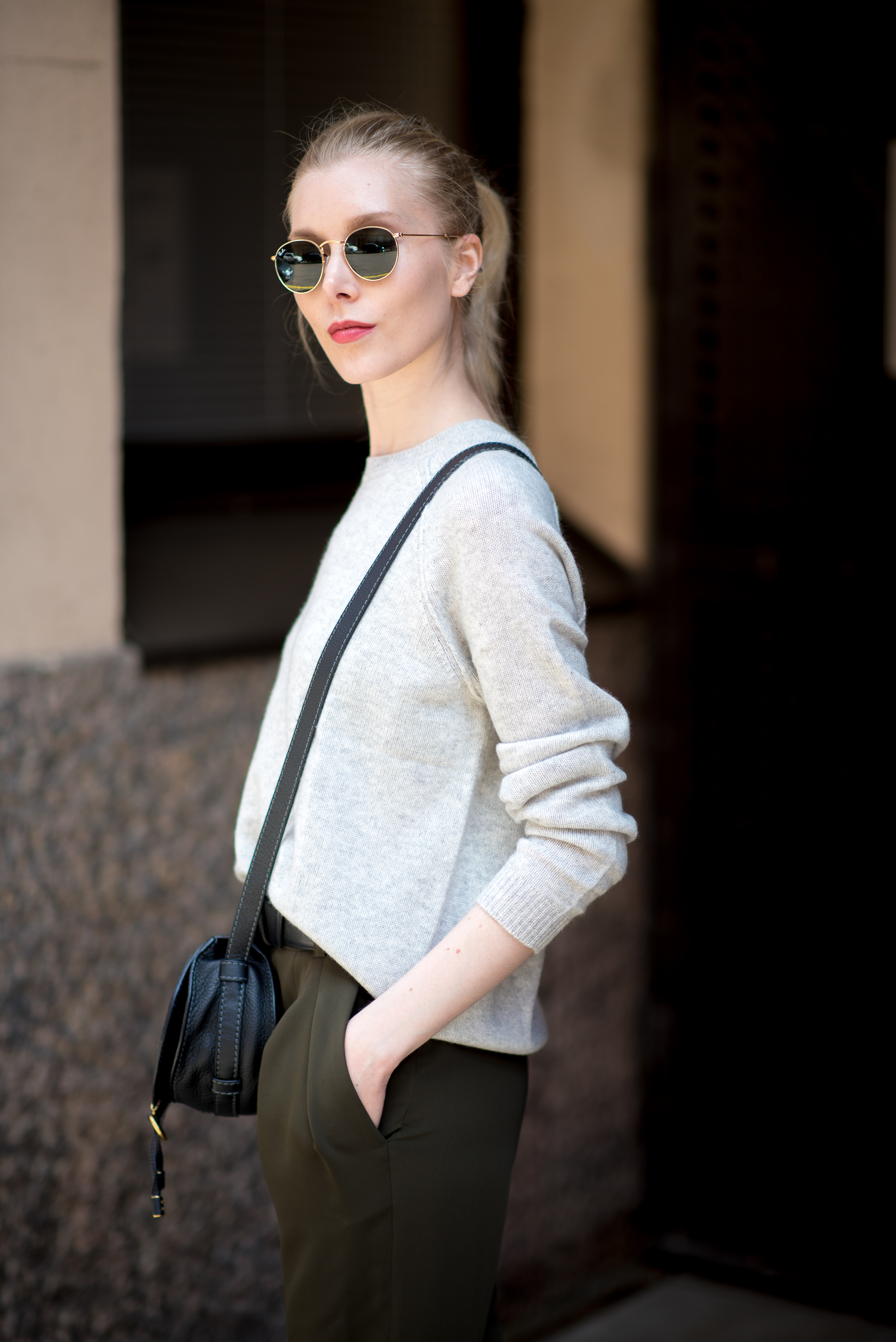 Cashmere knit / COS*
Pants / Andiata*
Bag & Shoes / Chloé
Sunnies / Ray Ban*
*Gifted/Commercial links.
Save
Save
Save
Save
Save
Save
Save
Save
Save
Save
Save
Save
Save
Save
Save
Save
Save
Save