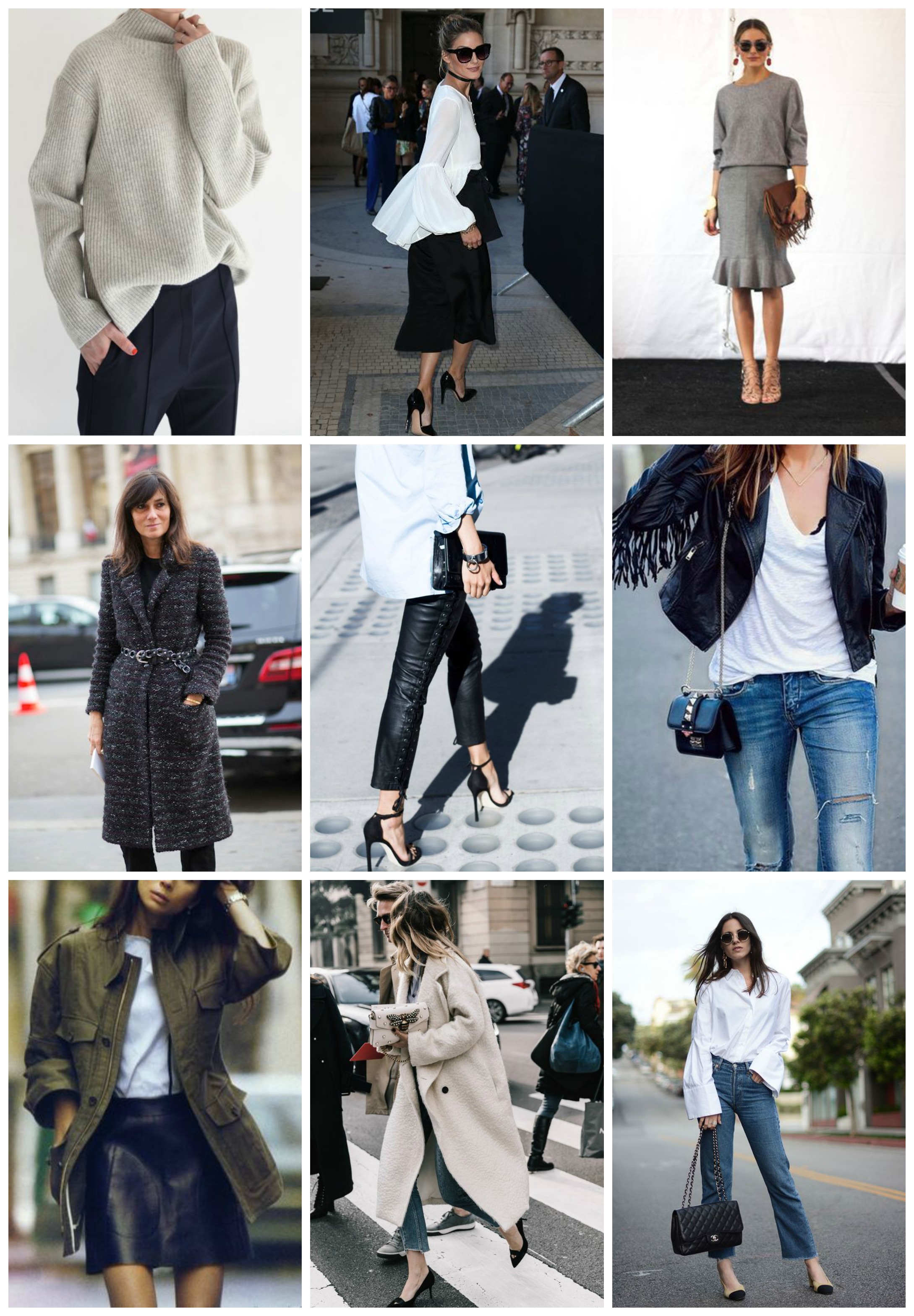 Tällä viikolla blogin ja päivätyön yhdistäminen on tehnyt tiukkkaa. Kun työpäivän jälkeen on vielä iltamenoa ja kotiin pääsee vasta myöhään illalla, niin puhti ei enää riitä blogin päivittämiseen. No mutta eihän tästä stressiä kannata ottaa, eli silloin kun tuntuu siltä, että juttua ei riitä, niin silloin läppäri kiinni ja lepoa. Eilen kävin muuten Tapiolan Stockan avajaisissa ja siellä tuli melkeinpä paniikki, kun ihmisiä oli niin paljon. Lähdimme siis nopeasti kotiin, mutta täytyy käydä paremmalla ajalla tutustumassa tähän täysin uudistettuun tavarataloon. Ja se pitää muuten tehdä nopeasti, sillä pianhan olen stadilainen, heh. Oli kyllä nostalgista miettiä niitä aikoja, kun nuorempana kuljin Stockan läpi lähes päivittäin matkalla kouluun. Tapiolan keskusta on kyllä muuttunut hurjasti niistä ajoista!
Mutta tässä vähän kevät inspistä kuvien muodossa (kaikki kuvat Pinterest kansiostani nimeltä Fashion Inspiration). Röyhelöiset hihat, hapsut, siniset farkut, vihreä armytakki, nahka, valkoinen kauluspaita – siinä elementtejä joita toivon löytyvän omasta pukeutumisestani kevään aikana.
Ja hei ihanaa, olemme jo melkein viikonlopussa! Thursday, bring it on…
This week has been rough and it's been challenging combining my day job with trying to be a full time blogger. This week I've been coming home late and then trying to produce some text and work on pictures is sometimes too much. Now I've tried not to stress about it and let myself relax if that's what I need. But luckily the sun is giving me extra energy, so it could be worse! Here's some inspiration for spring looks and I wouldn't mind wearing all of these looks this season. What's your favorite?
*Photos/Pinterest.
Save
Save
Save
Save
Save
Save
Save
Save
Save