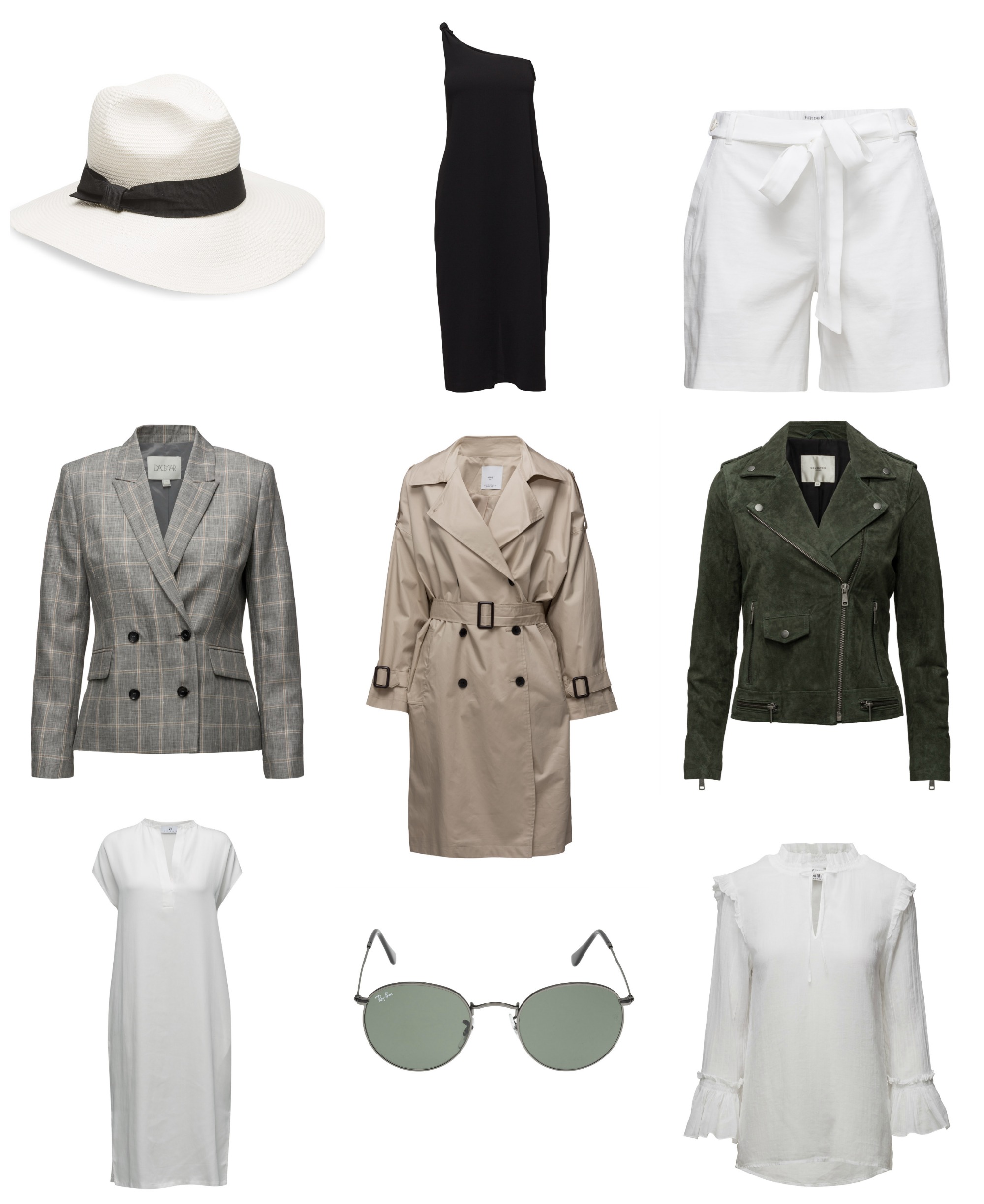 Hat / MJM   Dress / Totême   Shorts / Filippa K
Blazer / Dagmar   Trench coat / Mango   Suede jacket / Selected Femme
Dress / Arnie Says   Sunnies / Ray Ban   Shirt / Saint Tropez
Vaikka eilen oli taas hieman viileämpi päivä, niin kesä on pian täällä. Luonto on puhjennut kukkaan ja tämä kaunis vaalea vihreys on jotain käsittämättömän kaunista – mielestäni Suomen kauneinta aikaa. Talven jälkeen ero on niin suuri, että kukkivia puita tulee ihailtua päivittäin ja ihmeteltyä miten luonto jaksaa herätä eloon joka vuosi. Tätä vuodenaikaa kaipasin eniten Ranskassa asuessani, joten nyt olen ottanut tästä kaiken irti. Muutaman viikon päästä tähän on jo niin tottunut, että ei enää muistakaan miltä katukuvat näyttävät ilman näitä vihreitä puita, eli sitä suuremmallakin syyllä nyt pitää nauttia!
Täällä on herätty rauhallisesta Espoosta rentouttavan eilisen jälkeen. Pian siis kamat kasaan ja takaisin keskustaan valmistautumaan uuteen työviikkoon. Ihanaa sunnuntaita kaikille!
I love this moment right now when the nature is in full bloom. The light green color of the leaves is something so beautiful! It's quite amazing to see the nature come back to life after a cold winter. This is the moment I missed the most when I was living abroad, so now I'm taking full advantage of the fact that I'm here to witness it all!
I've been staying at my parents this weekend and it's been super relaxing. Soon I'll pack my bags and head back to the center and prepare for a new work week ahead. Have a relaxing Sunday everyone!
*Commercial links/Mainoslinkkejä.
Save
Save
Save
Save
Save
Save
Save