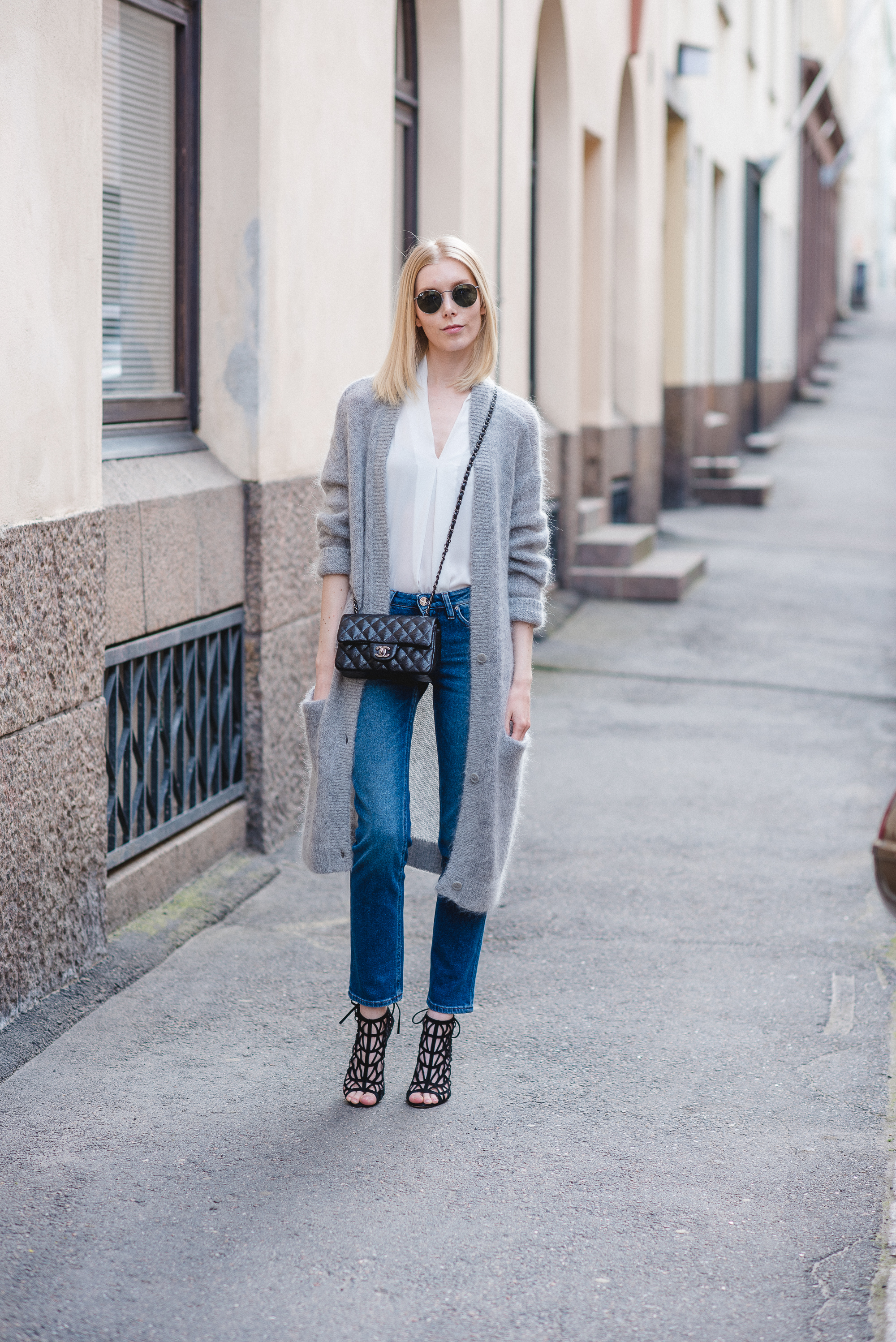 Lähdin eilen aamulla paksu kashmirneule päällä töihin, mutta päivästä tulikin niin lämmin, että ensimmäistä kertaa tänä kesänä piti vaihtaa kevyempään asuun kesken päivää. Illalla kun tulin kotiin, niin vaihdoin vielä tämän lookin ja oli kyllä ihanaa, kun sai kaivaa sandaalitkin kaapista. Kesämuoti ei todellakaan inspiroi (päinvastoin), mutta kevyemmät kengät kyllä. Tämän päivän vesisateissa ei paljon sandaaleissa hypitä, mutta eiköhän ne kesäiset ilmat vielä palaa!
Ihanaa päivää kaikille!
This is something I wore last evening, as we finally got some warmer temperatures. My mohair cardigan is the perfect companion for summer nights, as it keeps me warm even after the sun sets. Yesterday I also took out sandals for the first time and I'm glad I did, because today it's raining again (not the perfect sandal weather). Finnish summer's…what can I say!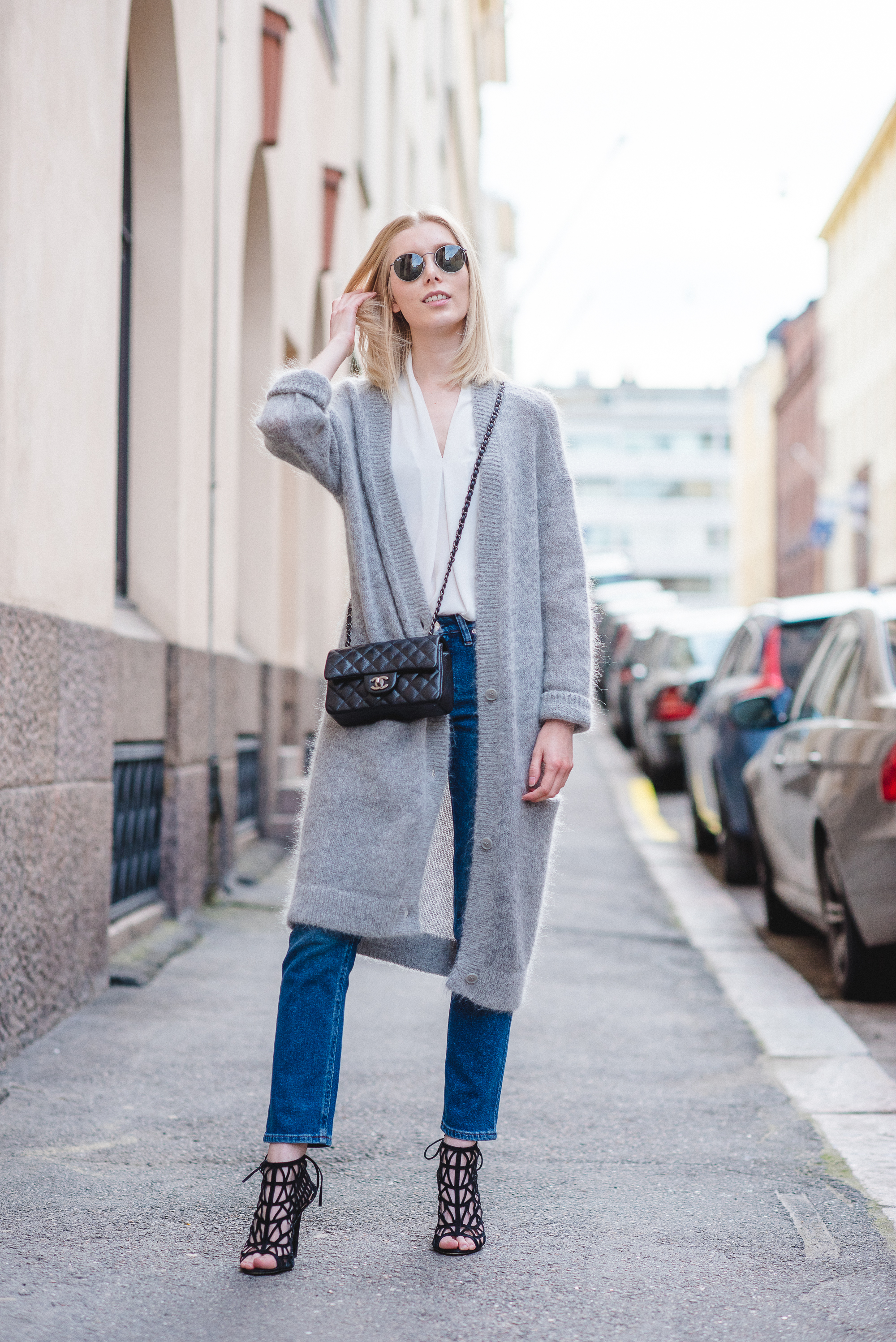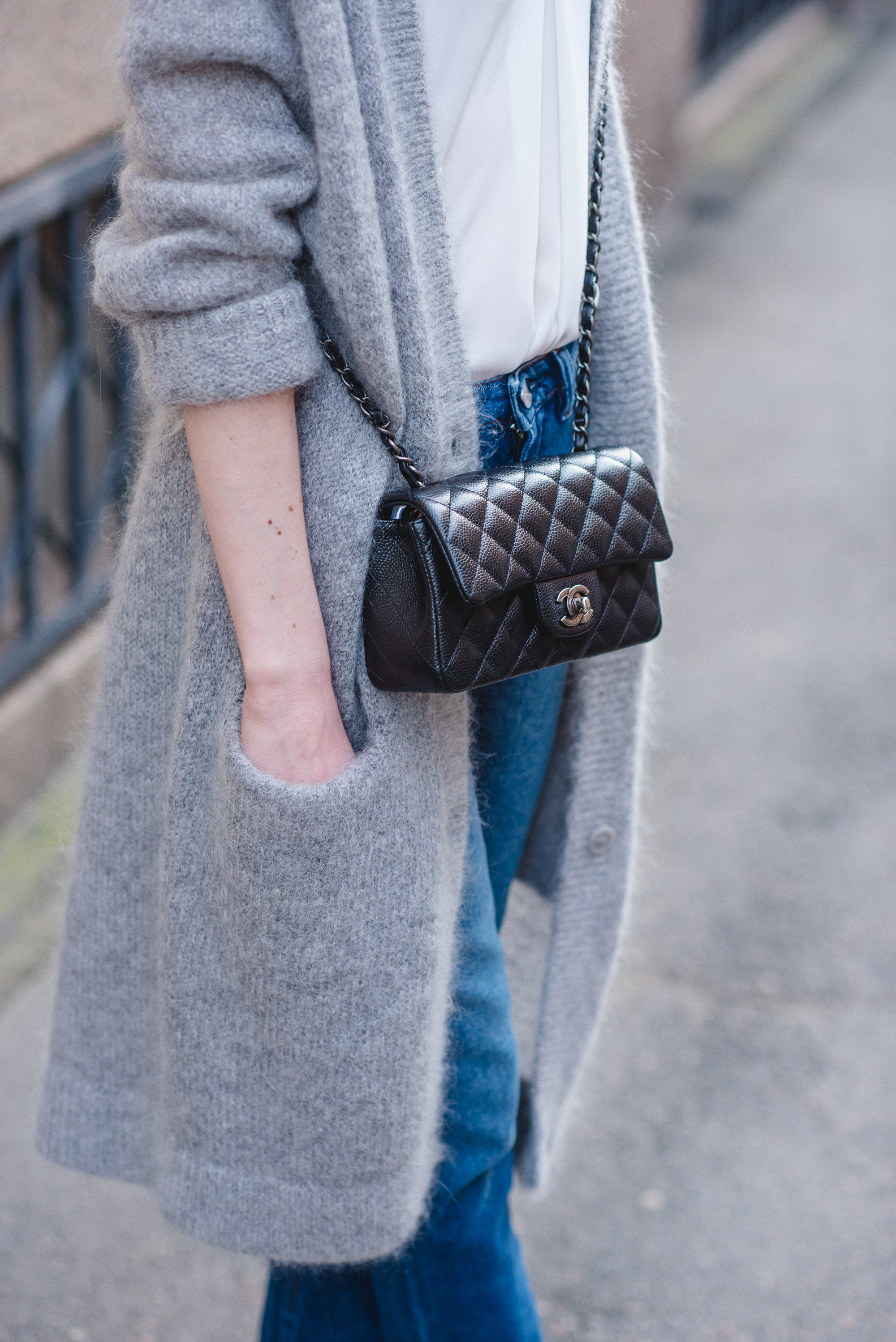 Photo/Thomas D.
Knit / & Other Stories (similar here*)
Top / Andiata*
Jeans / Totême*
Heels / Zara
Bag / Chanel
*Commercial links/Gifted.
Save
Save
Save
Save
Save
Save
Save
Save
Save
Save
Save
Save
Save
Save
Save
Save
Save