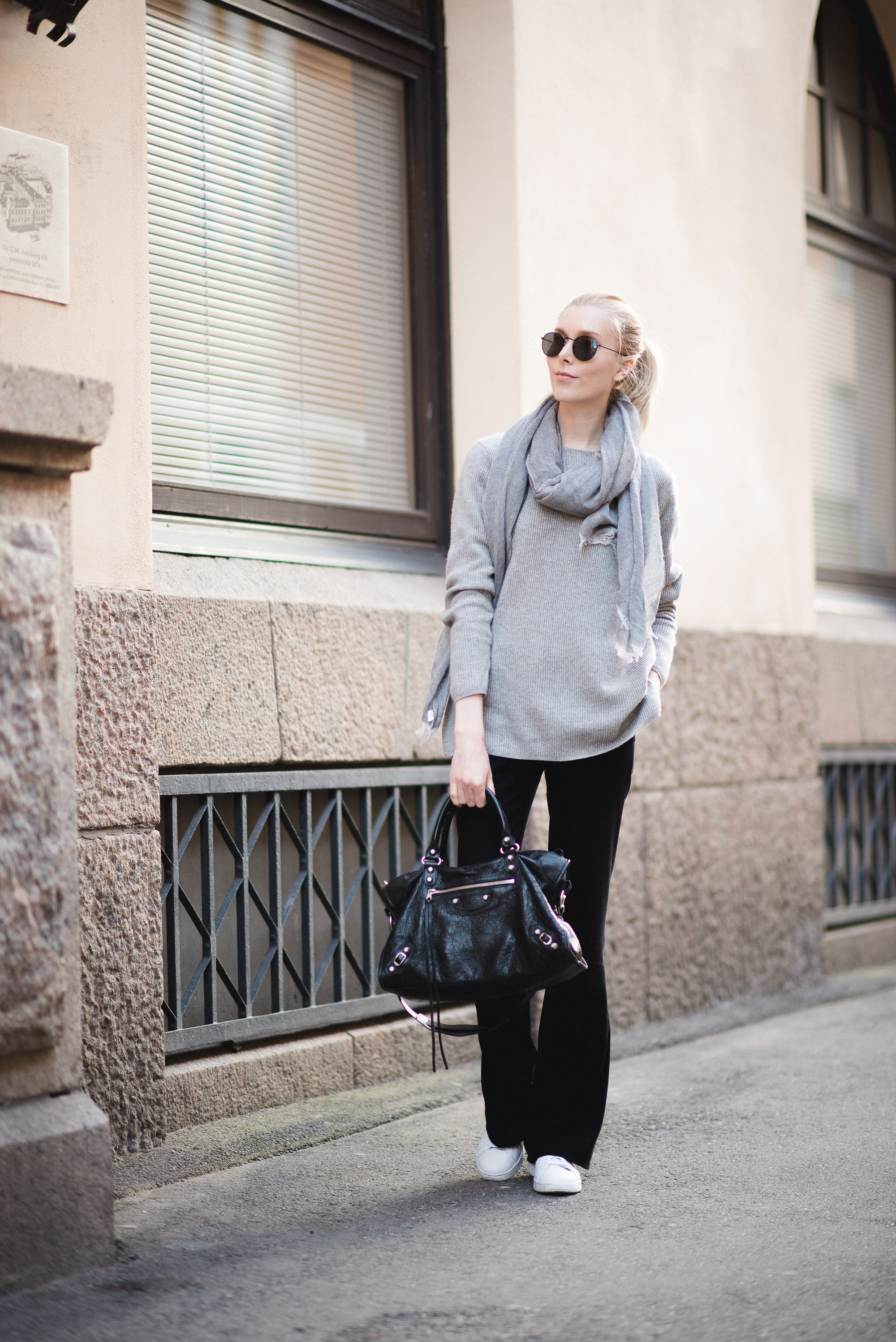 Tämä viikko on ollut blogissa suhteellisen rauhallinen ja olen jättänyt suosiolla postaamatta jos töiden jälkeen olen tarvinnut lepoa tai "vapaa-aikaa". Olen ollut koko viikon väsynyt, joten töiden jälkeen on ollut kiva tehdä muutakin kuin vain näpytellä koneella. Oli se sitten ystävien tapaamista tai House of Cards-sarjan korkkaamista Netflixistä. Tänään töiden jälkeen onkin sitten vuorossa erään terassin avajaiset (taitaa toppatakki kuulua asuvalintaan) ja sen jälkeen käymme poikaystäväni kanssa vielä illallisella. Valitsimme kehutun tapas-ravintolan, joten odotan iltaa innolla! Söimme Barcelonassa maailman parhaita tapaksia, joten saa nähdä pääseekö tämä ravintola annoksillaan yhtä lähelle sitä kokemusta.
Niin ja täällä kotonakin on tapahtunut hieman sisustuksen suhteen, eli löysimme vihdoin ruokapöydän. Pöytä oli itse asiassa sellainen jota olimme etsineet pitkään, mutta jo luovuttaneet, sillä se oli loppuunmyyty joka paikasta. Alkuviikosta kokeilin onnea ja sattumalta löysin sen sellaisen sivuston kautta kuin Huippukaluste. Itselleni täysin tuntematon verkkokauppa, mutta pöytä toimitettiin kaksi päivää tilauksesta suoraan kotiin, eli loistava palvelu.
Tällaista siis tänne ja niin se kesäkuukin näyttää saapuneen. Uskomatonta, että tästä alkaa nyt virallisesti kesä!
Happy 1st of June everyone! I can't believe summer is officially here and now wonder since it's +10 degrees outside, heh. Gotta love Finland! This week I've been taking it easy, as I've been super tired after work. Meeting friends and watching House of Cards have been the best medicine to relax and blow off some steam. Today I have an event after work and then we are testing a tapas place in the evening. And tomorrow it's already the start of another weekend, so I can't wait!

Knit / Cashmere Polo Club
Pants / Andiata*
Shoes / Geox*
Scarf / Balmuir*
Bag / Balenciaga
*Commercial links/Gifted.
Save
Save
Save
Save
Save
Save
Save
Save
Save
Save
Save
Save
Save
Save
Save
Save
Save
Save
Save
Save