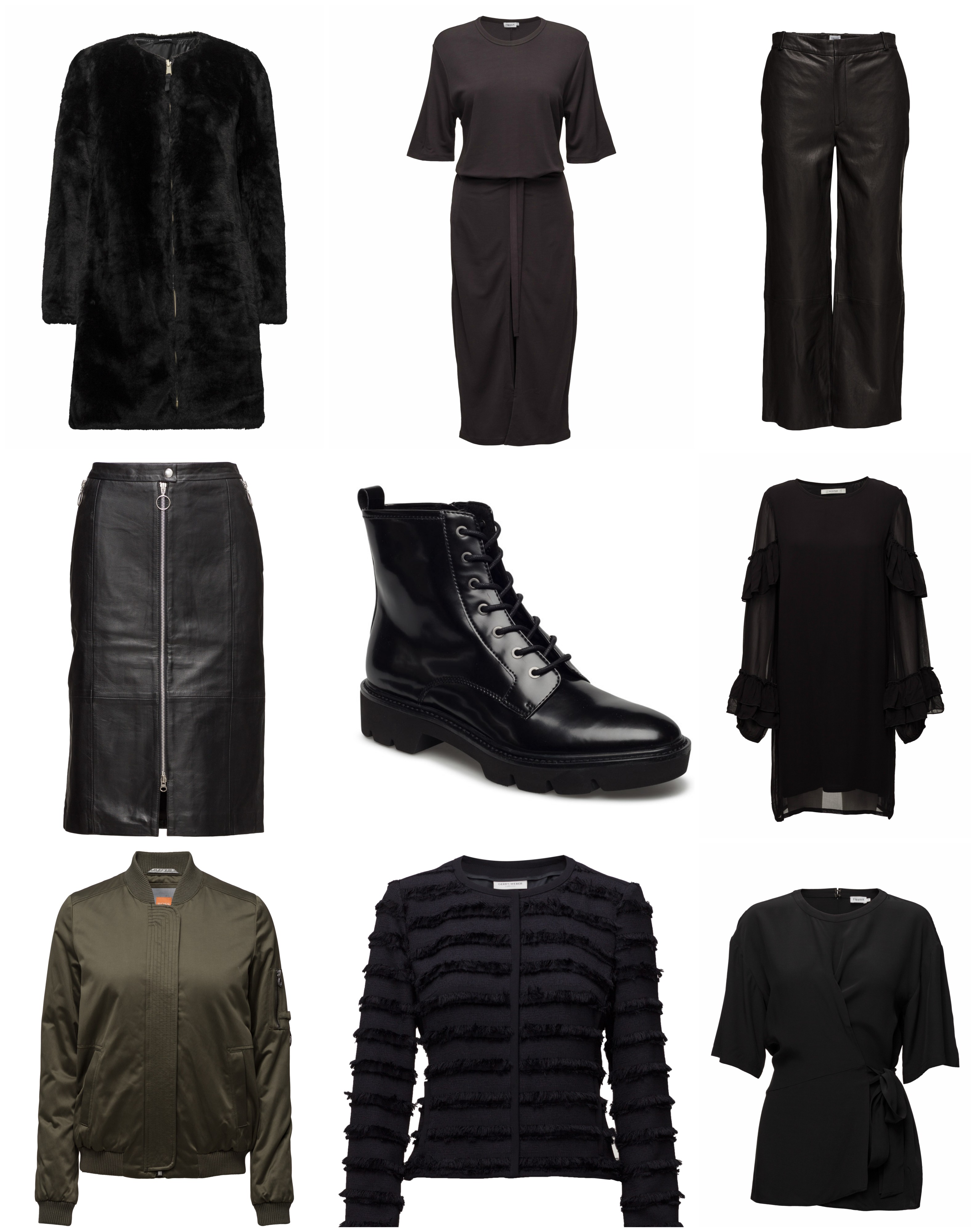 Coat / Max & Co.   Dress / Filippa K   Culottes / Filippa K
Skirt / Gestuz   Boots / Geox   Dress / Gestuz
Bomber / BOSS Orange   Blazer / Gerry Weber   Shirt / Filippa K
Huh, mikä päivä takana. Eilen vietimme Alexan polttareita, jotka alkoivat brunssin merkeissä klo.9 aamulla ja jatkuivat siitä seuraavaan aamun saakka. Oli ihan huikea päivä ja ilta, joten tämä hidas olo tänään ei edes haittaa, heh. Saa nähdä jos saan kasattua itseni ja tekemään pienen happihyppelyn tässä ihanassa ilmassa!
Heinäkuu vetää nyt ihan viimeisiään ja elokuu on nurkan takana. Itse miellän elokuun vielä kokonaan "lomakuukaudeksi", sillä Ranskassa se on sitä. Täällä alkaa koulutkin jo muutaman viikon päästä ja suurin osa palaa töihin, mutta toivotaan nyt ilmoilta kaunista kesän päätöstä, jotta saadaan energiaa varastoon. Ystäväni saapuu myös parin viikon päästä tänne Kaliforniasta asti, joten toivon todella, että Suomi näyttäisi parastaan.
Me taidamme nyt lähteä vielä pyörälenkille (luojan kiitos alla on se sähköpyörä, heh). Ihanaa iltaa kaikille!
What a day we had yesterday! A bunch of ten girls celebrated Alexa's hen night and we started with a brunch in the morning and partied until the next. It was such a fun night, so even this headache doesn't bother me, heh. Let's see if I can gather myself and step outside even for a while to enjoy this beautiful sunny evening.
July is almost over and August is here next week. I consider next month still to be a holiday month, even if most people are back to work and children start their school. I also hope we can enjoy some warmer weather before fall. I would love my American friend to see Finland in it's best form, so weather gods please hear me out.
Have a relaxing evening everyone!
*Commercial links/Mainoslinkkejä.
Save
Save
Save
Save
Save
Save
Save