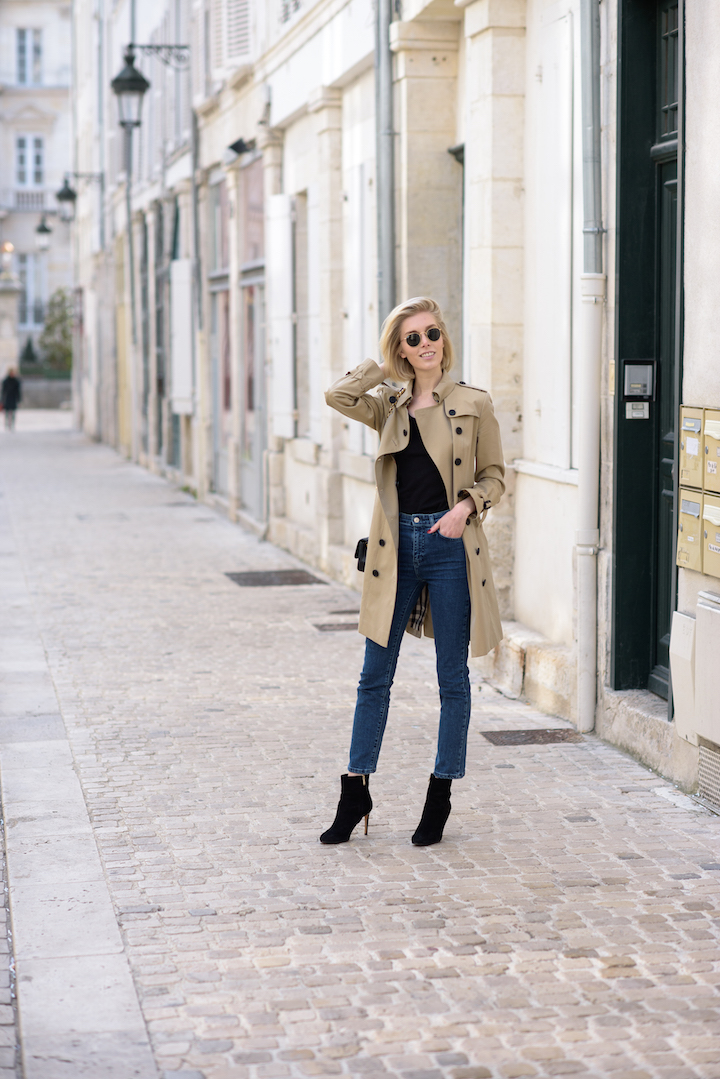 Huhuu, onkohan siellä ruudun toisella puolella ketään vai oletteko kaikki karanneet jo pääsiäisen viettoon? Meillä alkoi "oma loma" jo tänään, vaikka pitkäperjantai ei ole Ranskassa virallinen pyhäpäivä. Kävinkin jo eilen hakemassa keltaisia kukkia kotiin, joten nyt tuntuu oikeasti pääsiäiseltä. Olen yrittänyt hillitä omaa suklaahimoani, mutta tänään on pakko käydä ostamassa muutama suklaamuna, koska eihän pääsiäinen ole mitään ilman niitä?
Ranskaan on luvattu paljon sateita (ehkä lämpö tulee sitten ryminällä sen jälkeen?), mutta itse olen kaivanut jo järeät aseet kaapista. Trenssi jos mikään on kevään vaate, joten pidän sitä vaikka mikä olisi. Alle vain paksumpi neule ja kumpparit jalkaan niin eiköhän näistä vesisateistakin hyvin selvitä.
Kuullaan vielä huomenna, mutta hyvää pääsiäistä kaikille jo tässä vaiheessa!
I'm wondering if anyone is behind their computers or have you already left for Easter holidays? Our four day break started today and I couldn't be happier. Yesterday I went to buy some yellow and white flowers, so now our home is ready for Easter! I've also tried not to eat too much chocolate lately, but I just have to get some chocolate eggs…what would Easter be without them?
The weather in France looks quite depressing (rain, rain and more rain), but I'm ready for it with my trench coat. This time of the year is made for trench coats, so I'm wearing my through the rain and sun. 
Have a great weekend and Easter everyone!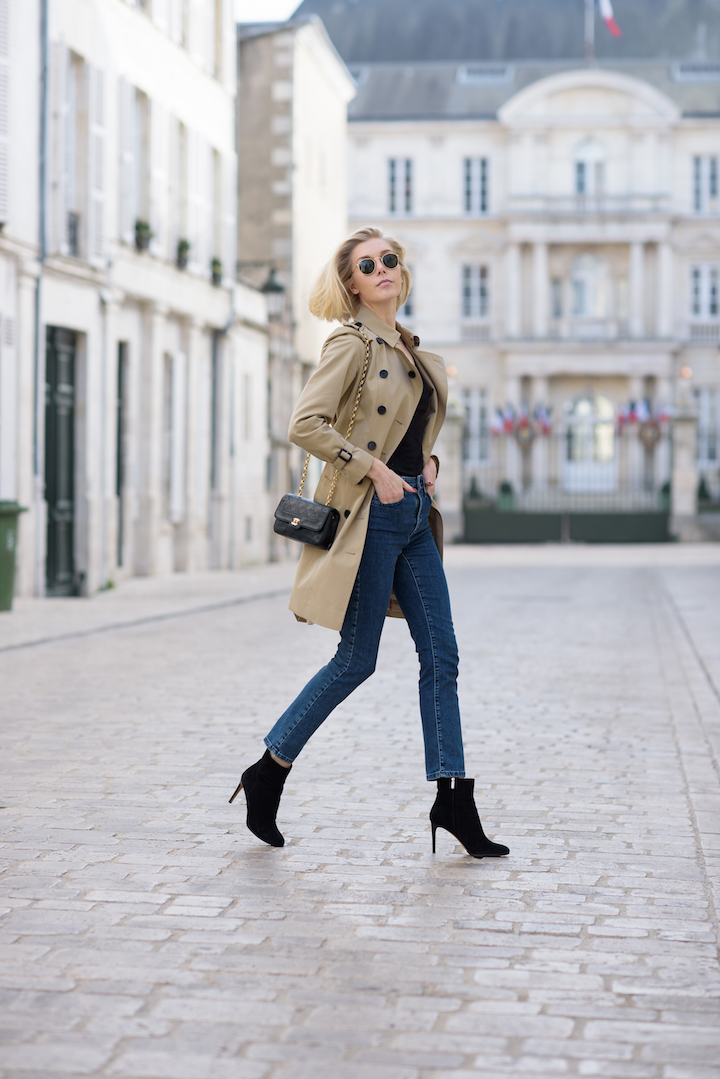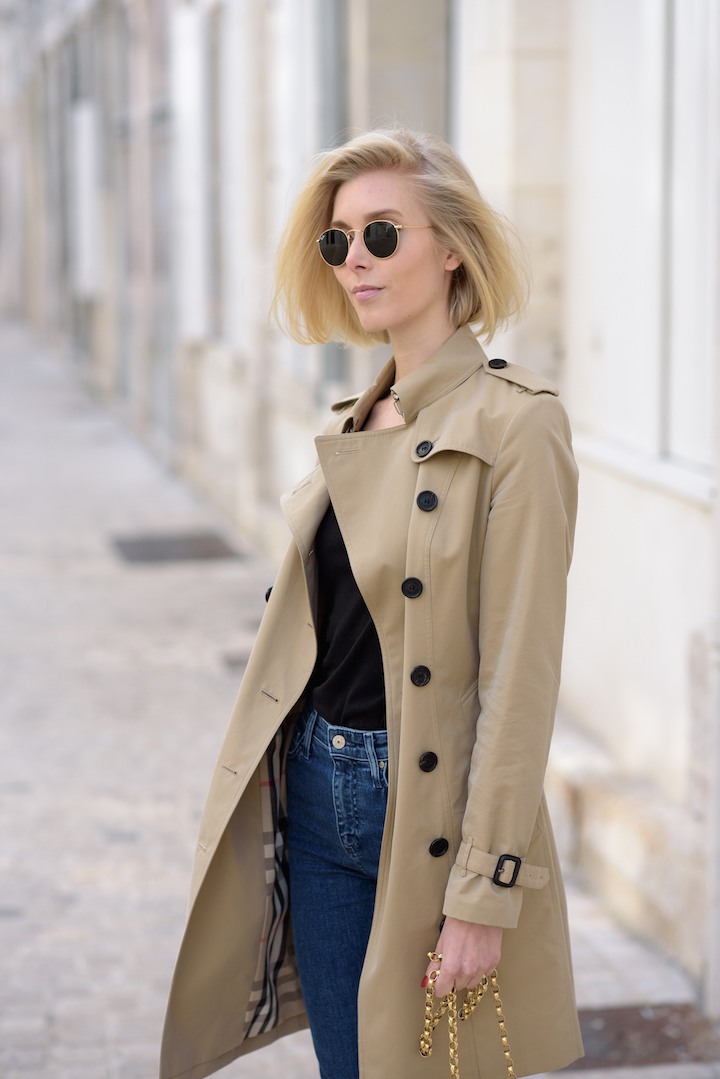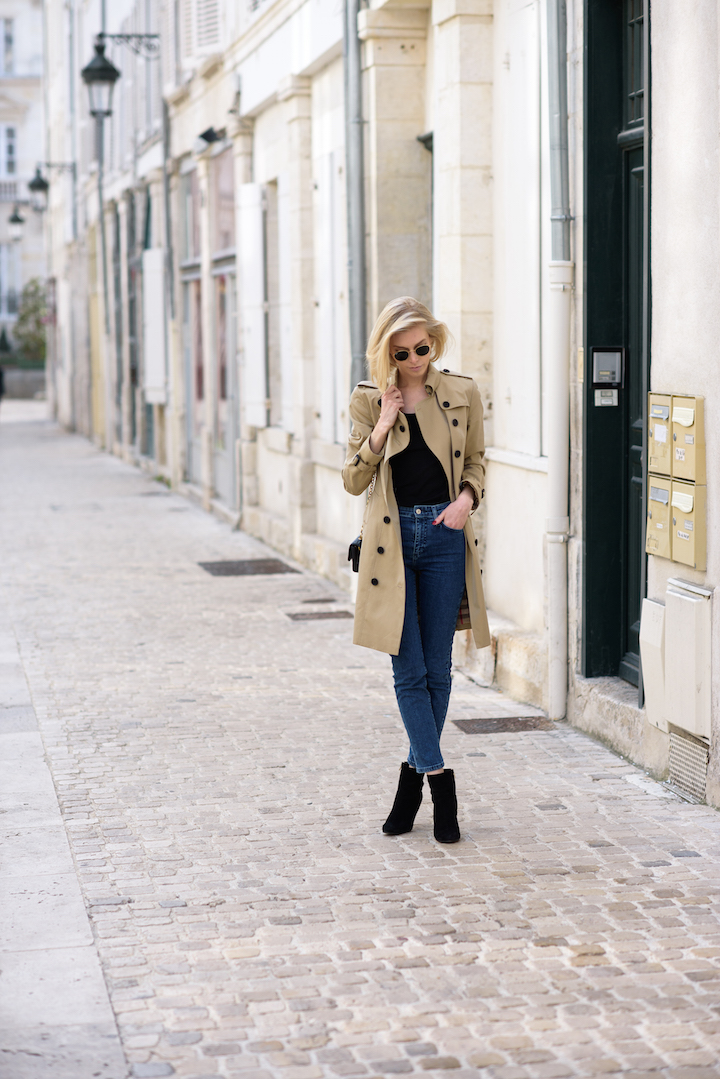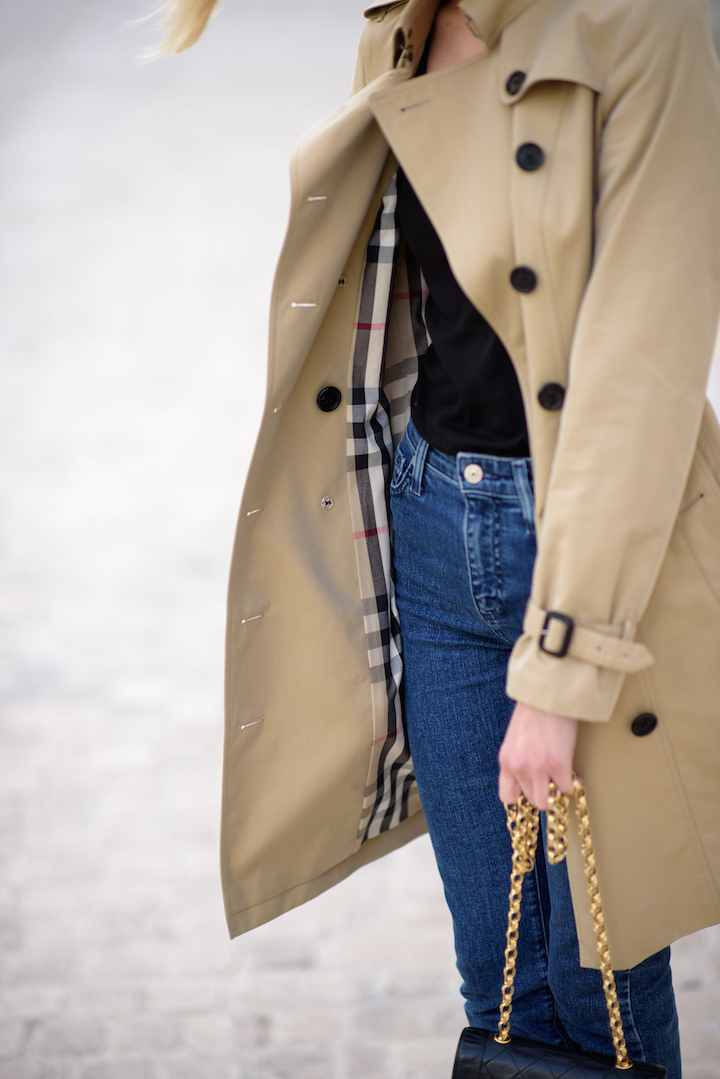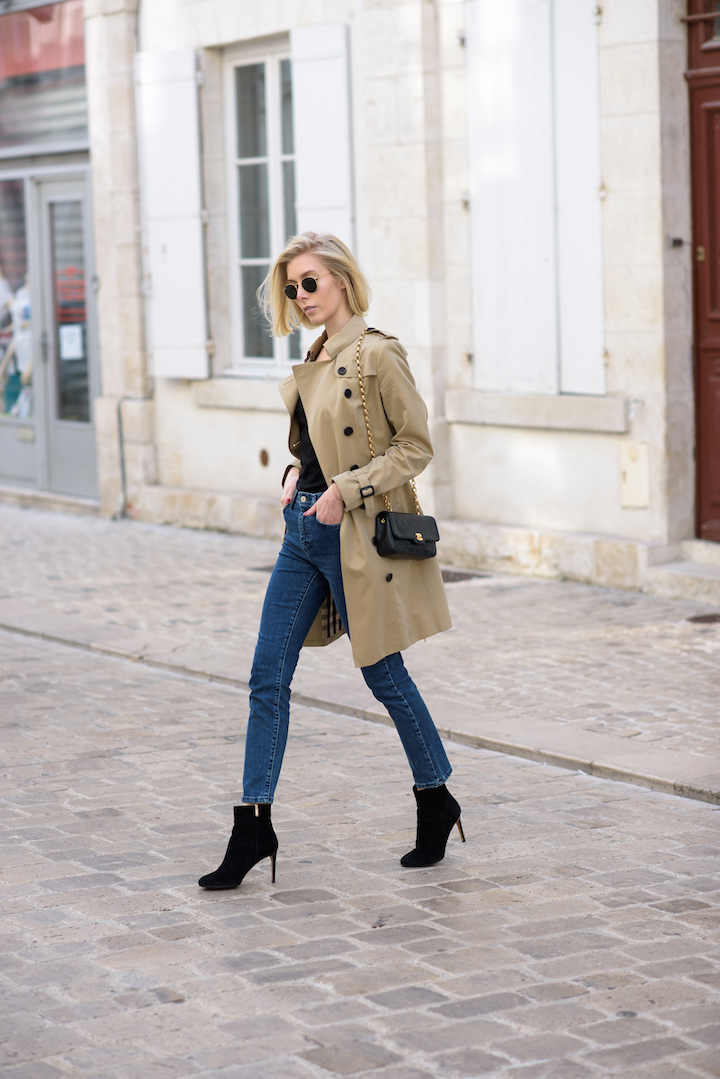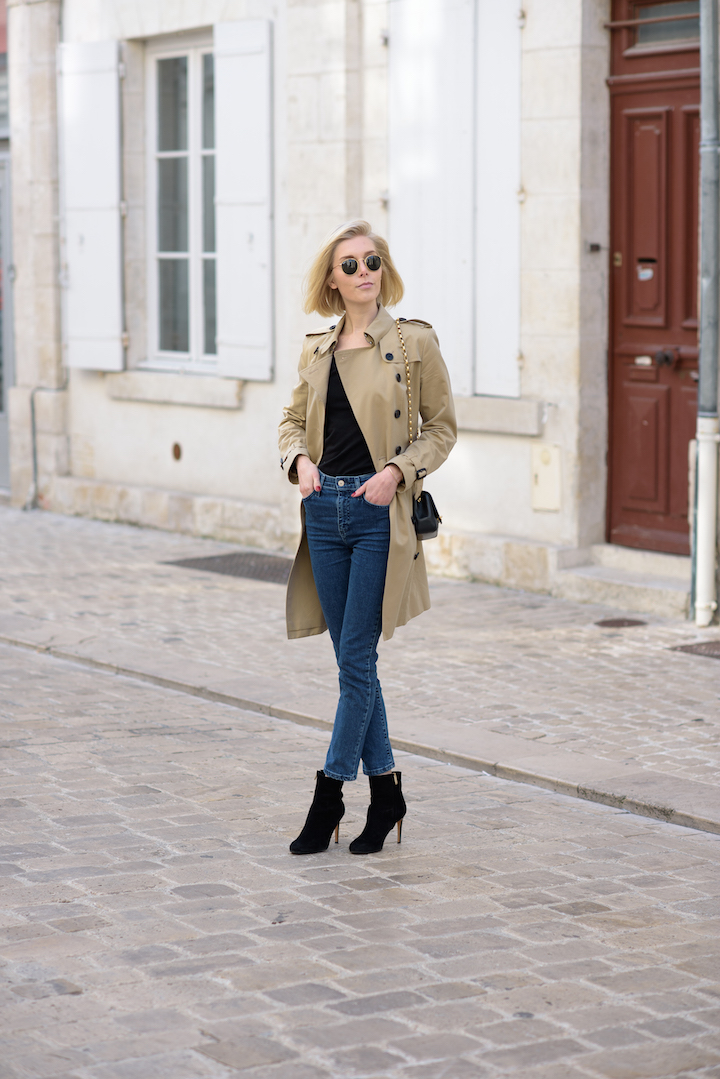 Trench / Burberry (similar here*, here*, here*)
Jeans / Mango (here*)
Top / Uniqlo (similar here*)
Heels / & Other Stories (similar here*)
Sunnies / Ray Ban
Bag / Chanel
*Commercial links.