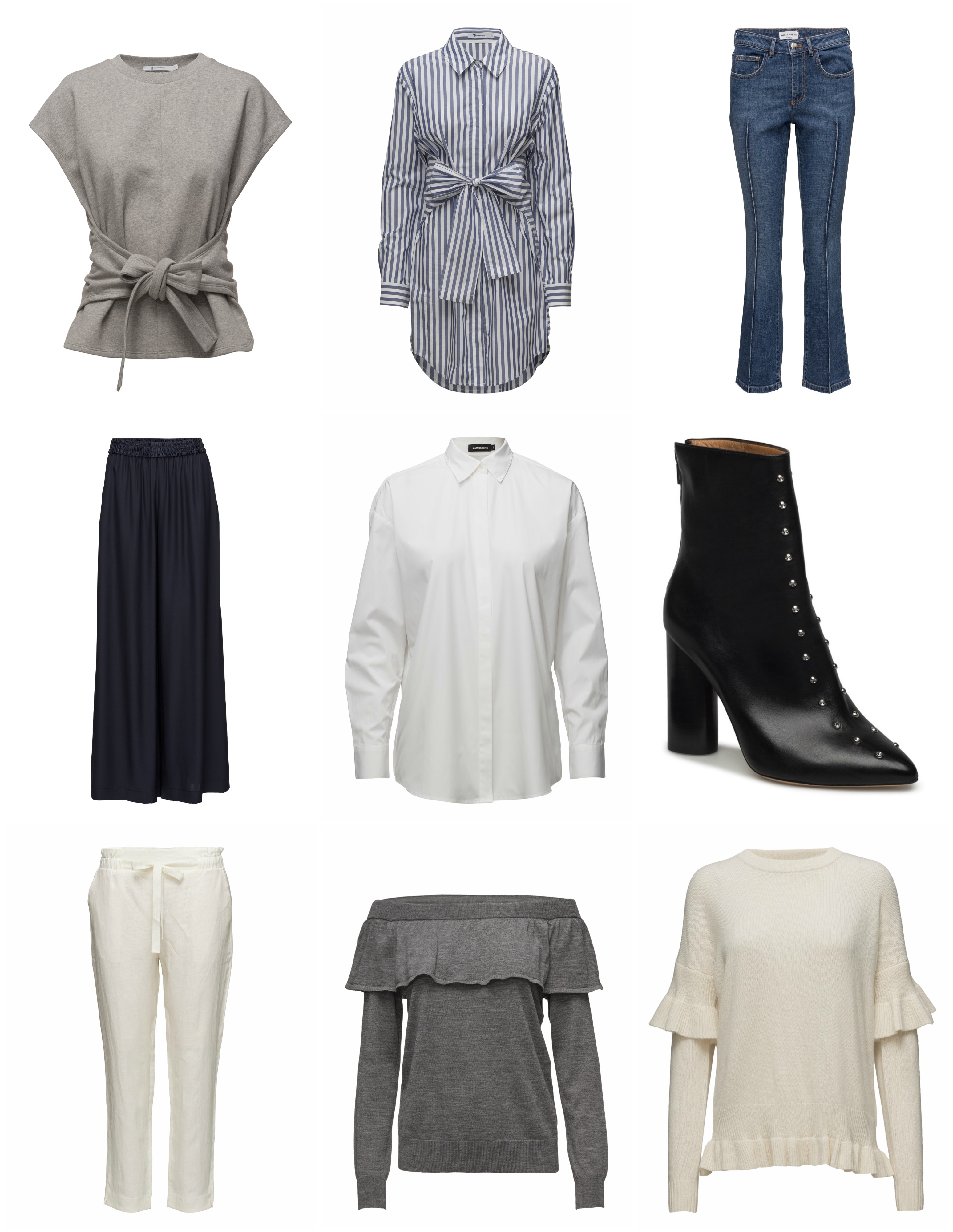 Top / T by Alexander Wang   Shirt / T by Alexander Wang   Jeans / Sonia Rykiel
Skirt / T by Alexander Wang   Shirt / J. Lindeberg   Boots / Iro
Linen pants / Noa Noa   Knit / Designers Remix   Knit / Designers Remix
Huomaa, että ihmiset ovat lomalla sillä ainakin täällä meidän kulmilla on jotenkin todella hiljaista. Onneksi ilmatkin nyt lämpenivät viikonloppua kohden, joten lomalaiset saavat vähän aidompaa kesätunnelmaa. Meinasi muuten mennä juomat väärään kurkkuun viime viikolla, kun luin uutisista, että Lapissa oli satanut lunta. On tämä Suomen kesä kyllä niin mahtava, heh!
Hyvää sunnuntaita kaikille!
You can tell that people are already on holiday as our hoods are so quiet now. The weather also improved for this weekend which is great, as it's been so cold. It even snowed in Lapland last week 7cm. Can you believe that? Finnish summers…what can I say.
Enjoy your Sunday!
*Commercial links/Mainoslinkkejä.