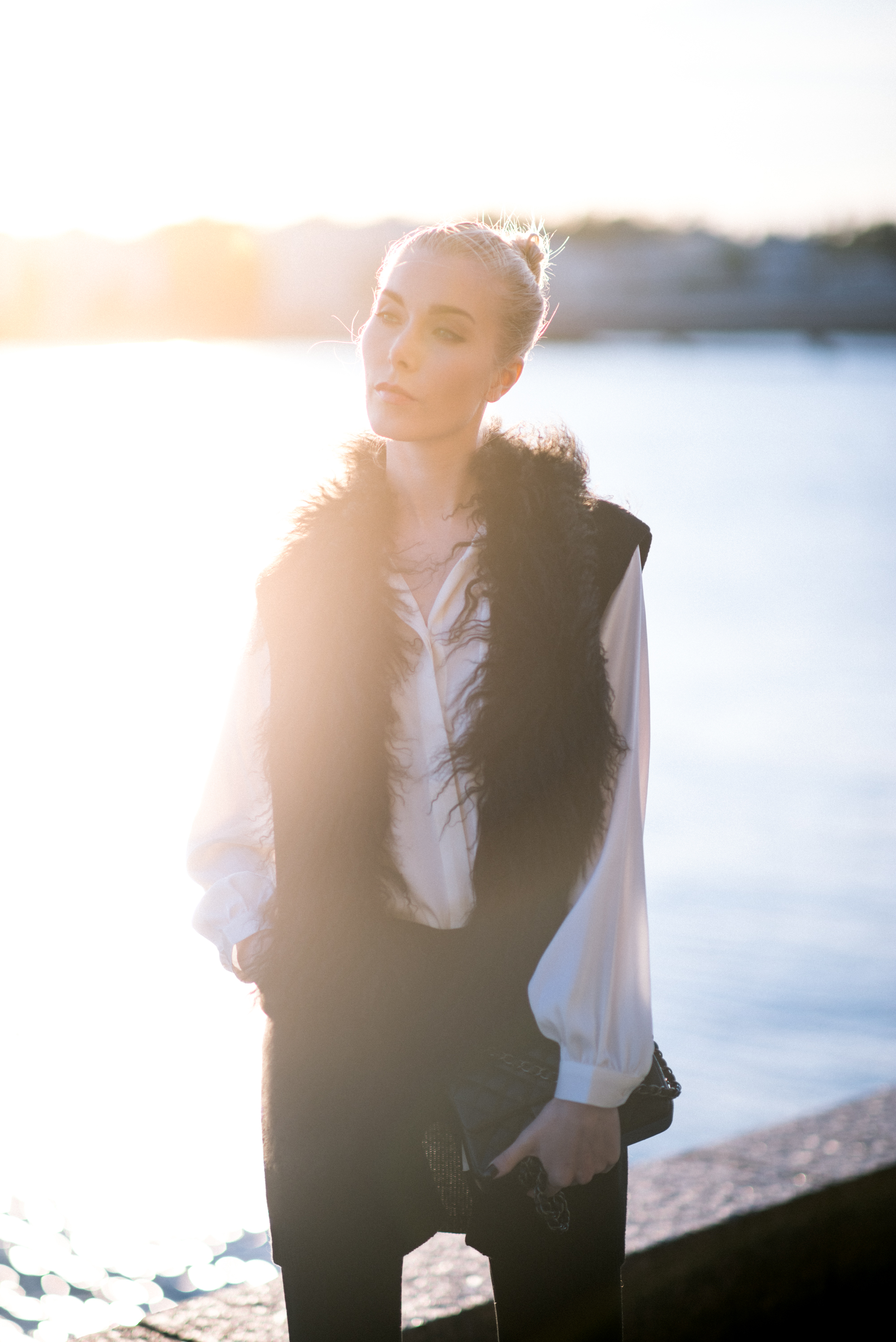 Nämä kuvat ovat jo muutaman viikon vanhat sillä otimme ne, kun kuvasimme asuja Andiata-viikkoa varten. Tätä lampaankarvakauluksista liiviä odotin kuukausitolkulla ja vihdoin se löytyy kaupoista. Liivi on muuten lähes täysin villaa, eli tässä ei kyllä tarvitse palella. Puin sen viikko sitten Stockmann Magazinen lanseeraustilaisuuteen ja siellä tuli kyllä hiki tämä päällä, heh…ei siis mikään paras asuvalinta siihen tilaisuuteen, mutta ulkokäyttöön juuri nyt täydellinen!
Katsoin muuten eilen Whitney Houstonista kertovan dokumentin ja samalla muistui mieleeni teinivuodet. Hänen "The Greatest Hits" albumi soi lähes non-stop huoneessani siitä lähtien kun sain cd:n käsiini. Se taitaa vieläkin löytyä vanhempieni kotoa – siitä kun en ole raaskinut luopua. Houstonin tarina on kyllä niin traaginen ja se päähdehuuruinen elämä oli  surullista katsottavaa. Dokumentti kuitenkin muistutti myös siitä lahjakkuuden  määrästä, joka tässä naisessa oli, joten suosittelen katsomaan sen (löytyy Netflixistä).
Hyvää alkanutta viikkoa!
This black vest outfit is a look we shot a few weeks back, but this is a perfect time to show it, as you can now find the vest in stores. I love the removable lamb fur collar combined with the knitted wool. I've already worn it a few times, as it's like a heater. So warm, which means it's perfect for me as I'm always cold!
Yesterday I watched on Netflix the documentary about Whiteny Houston and despite her tragic end, her voice was so beautiful. I was listening to her The Greatest Hits CD non-stop when I was younger and she had so many great songs. I mean a classic like "I will always love you" will never stop playing, so she'll always be remember through her music.
Have a great Monday!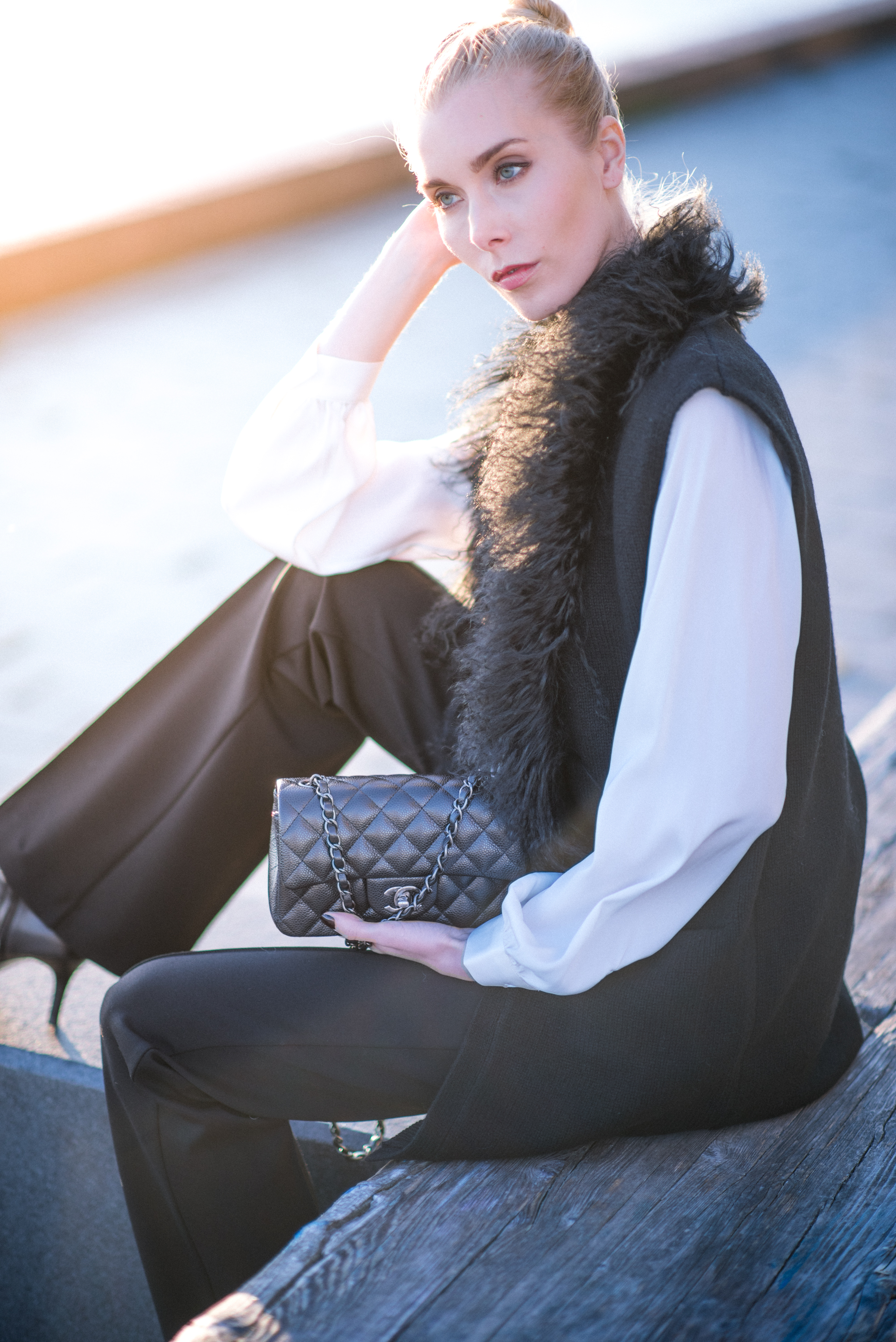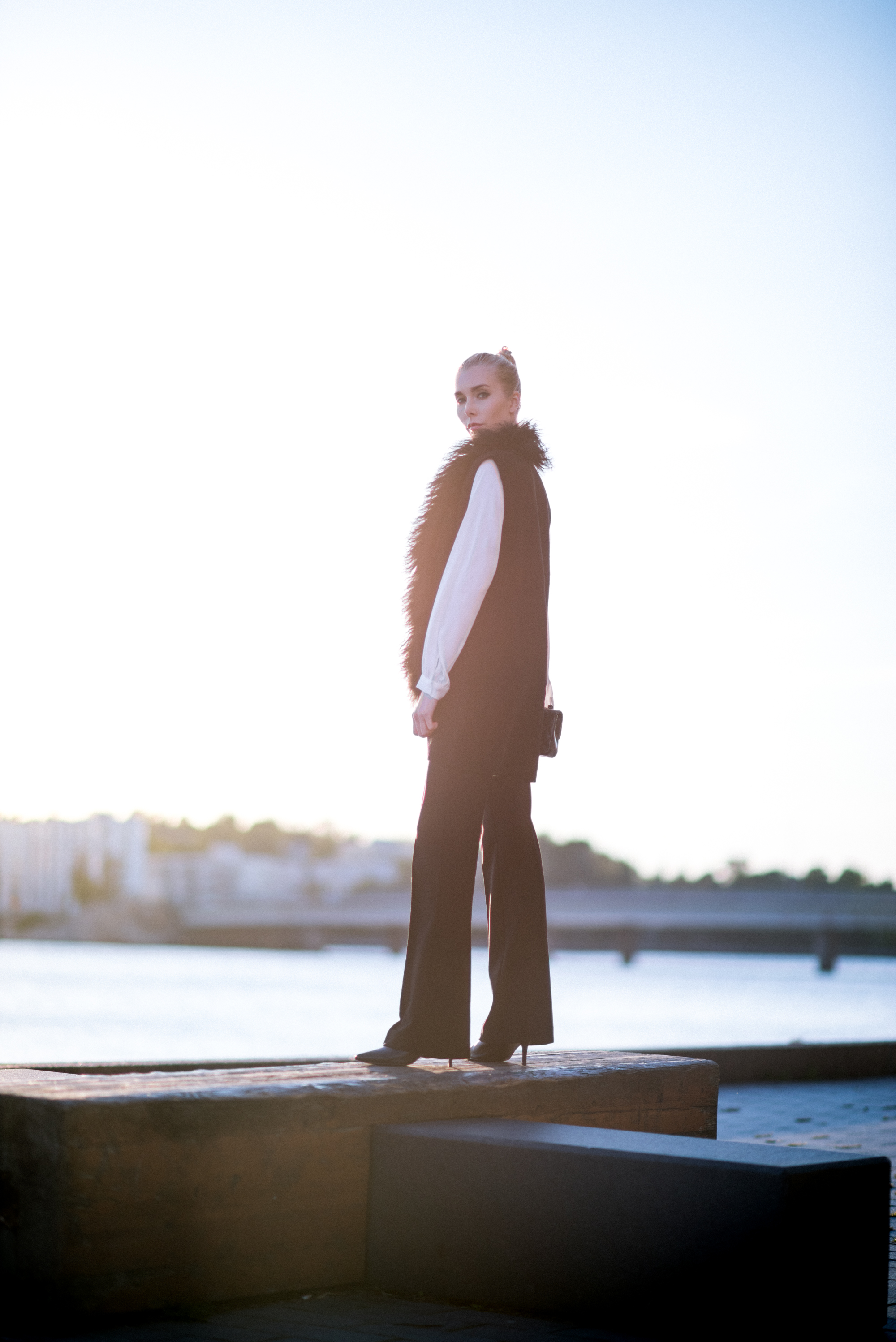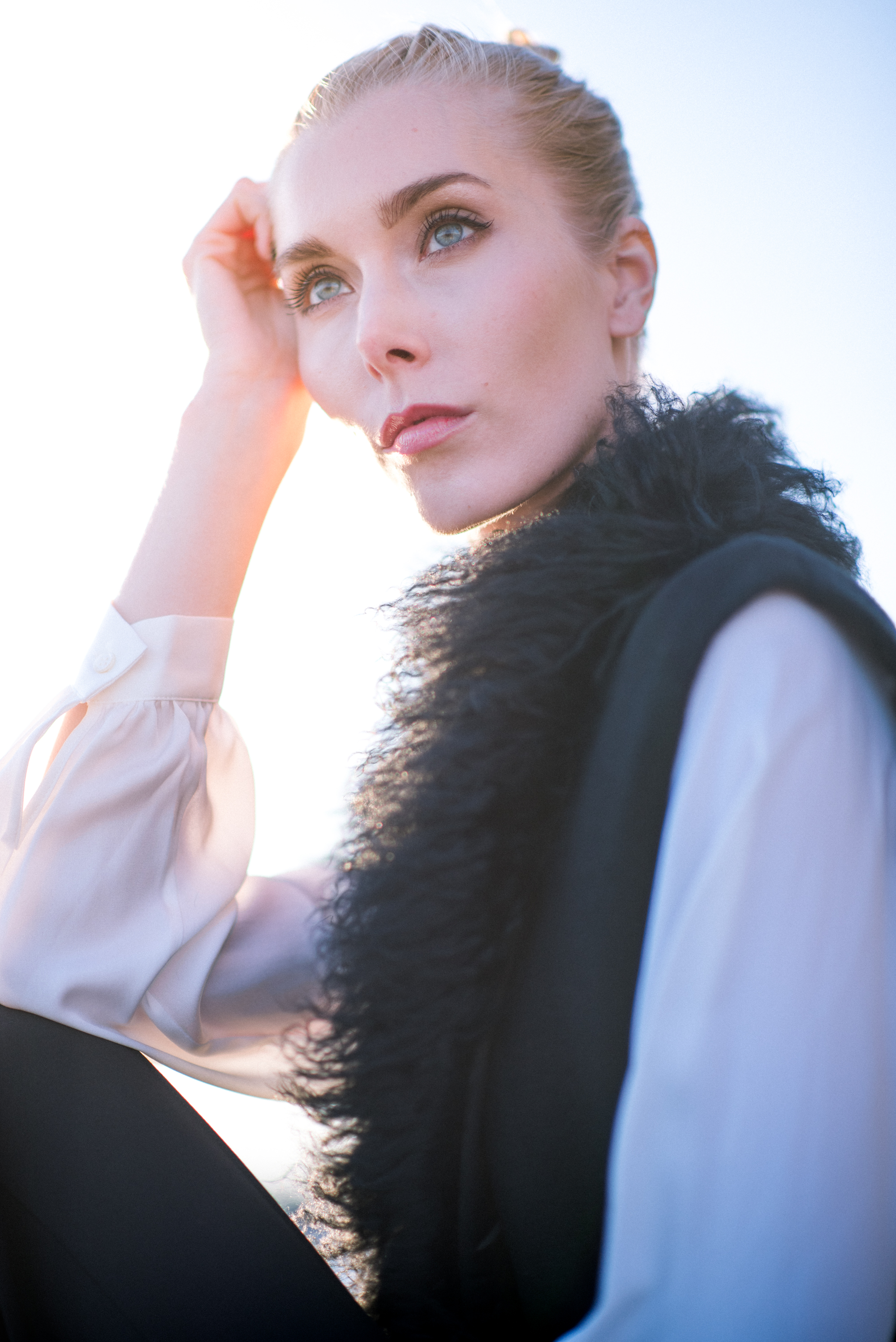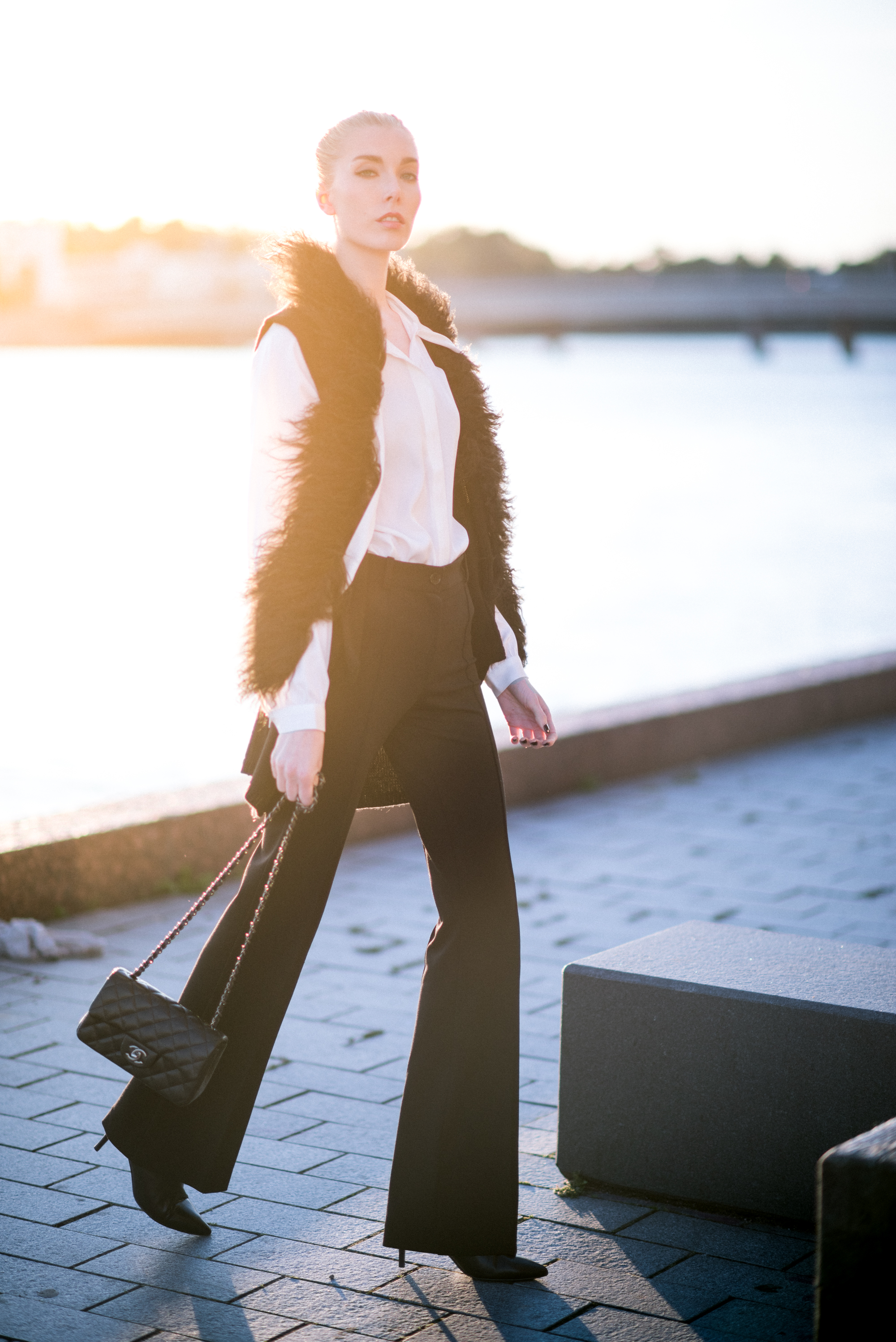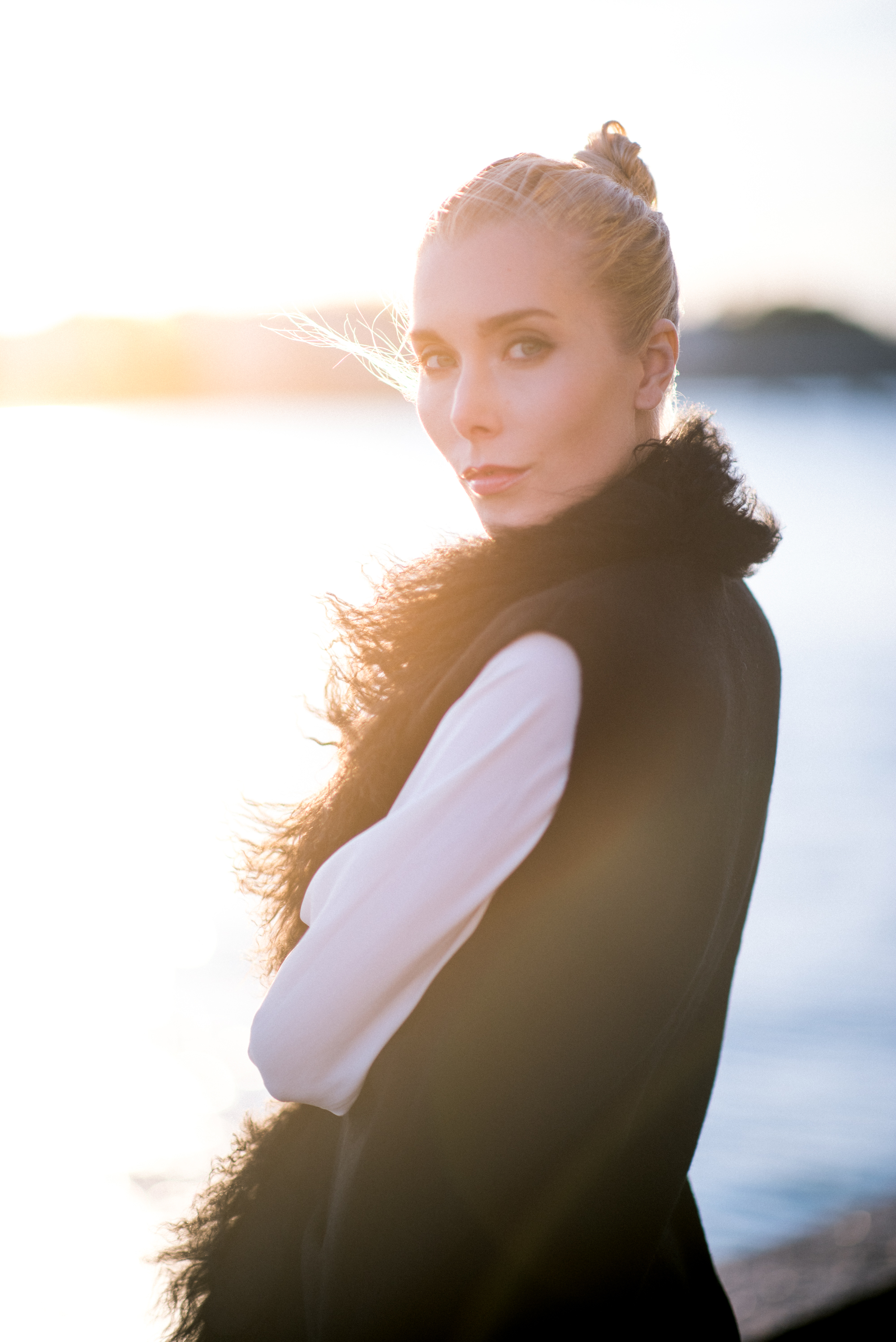 Photos/Thomas D.
Vest / Andiata* (similar here*)
Silk blouse / Andiata (similar here*)
Trousers / Andiata* (similar here*)
Boots / & Other Stories (similar here*)
Bag / Chanel
*Gifted/Commercial links.
Save
Save
Save
Save
Save
Save
Save
Save
Save
Save
Save
Save
Save
Save
Save
Save
Save
Save