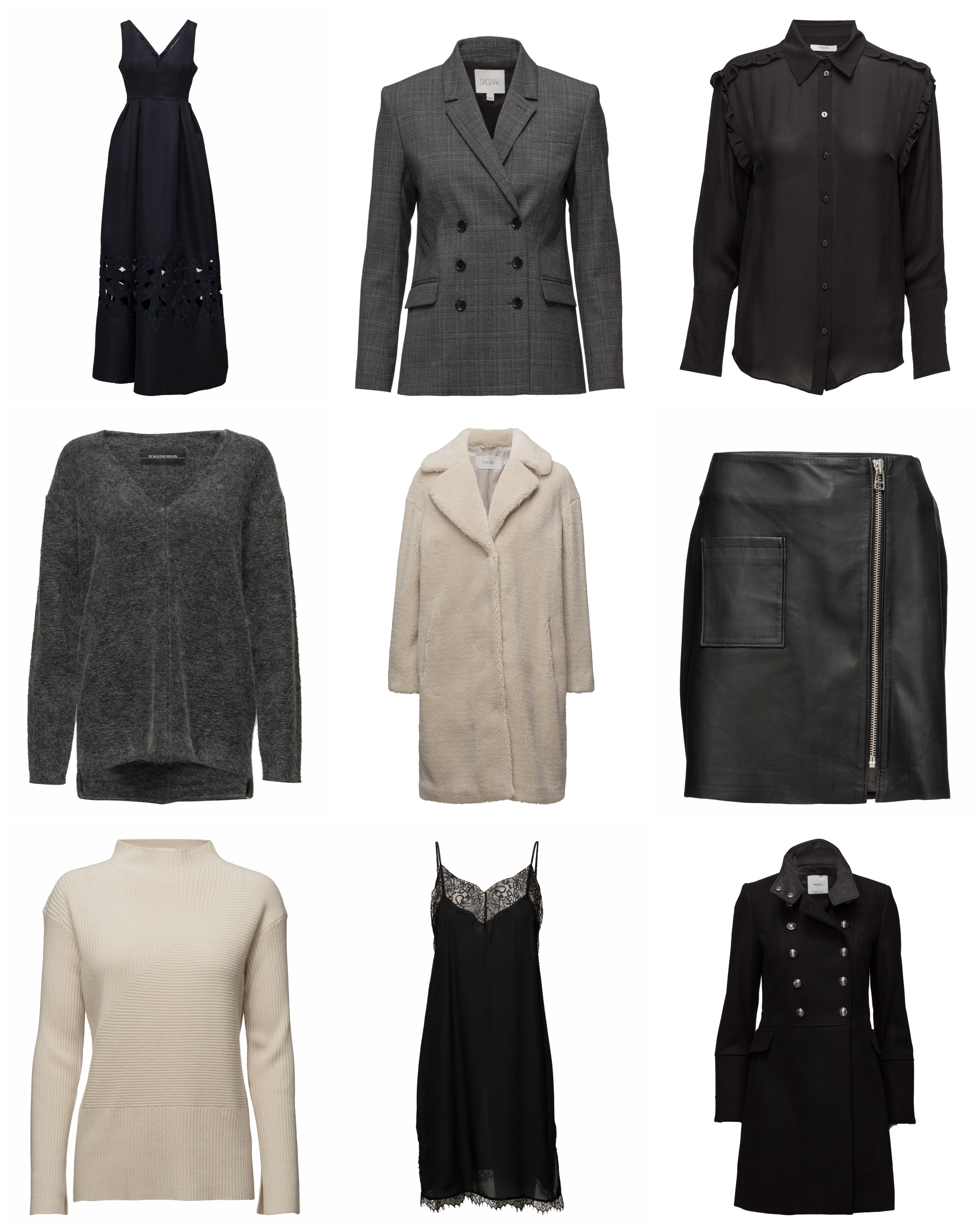 Dress / By Malina   Blazer / Dagmar   Silk blouse / Lovechild 1979
Knit / By Malene Birger   Faux fur coat / Stand   Leather skirt / Tiger of Sweden
Knit / Filippa K   Silk dress / Day Birger et Mikkelsen   Coat / Mango
Silkki, nahka ja kashmir – siinä lempimateriaalini syksyyn. Nyt voi jo käyttää kunnon syystakkeja ja ensi viikolla näytän uusia suosikkejani asukuvien muodossa. Vaatepuoli on siis hoidossa, mutta toiveissa on löytää vielä hyvät nilkkurit ja bootsit tälle kaudelle. Etsintä niistä alkaa siis nyt!
Ja hei pakko muuten antaa kiitosta stadin liikkeiden asiakaspalvelusta. Olen esimerkiksi kuullut Della Margan asiakaspalvelusta aika eriäviä mielipiteitä, mutta itse sain siellä ystäväni kanssa mitä hienointa palvelua, vaikka olimme vain katselemassa. Samoin esim. Sofinah:sissa saa aina hymyn vastaan, kun astuu ovesta sisään. Mielestäni palvelu on siis erinomaista paikallisissa putiikeissa. Oletteko huomannut saman?
Rentouttavaa viikonloppua!
Silk, leather and cashmere – thos are my favorite materials for fall. The weather in Finland is getting colder already, so we can take our fall jackets out. I'll show my favorites to you next week. I still need to find a few pairs of boots and then I'm fully prepared for the new season.
Have a relaxing Sunday everyone!
*Commercial links/Mainoslinkkejä.
Save
Save
Save
Save
Save
Save
Save
Save
Save
Save
Save
Save
Save
Save
Save
Save