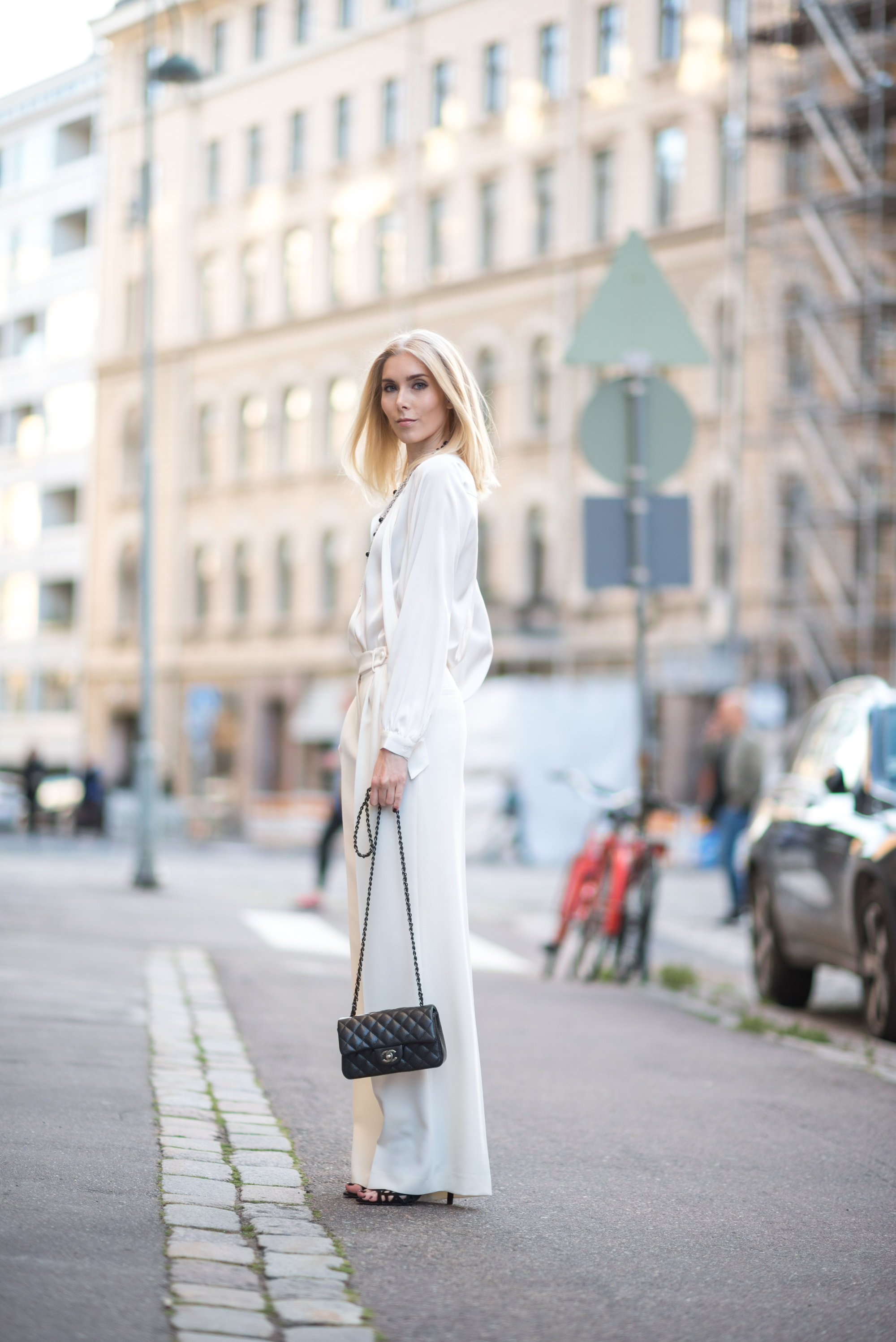 Andiata-viikko starttaa tällä perjantaisella juhla-asulla, jonka puin Glorian muotinäytökseen. Kokovalkoinen asu on tyylikäs kokonaisuus juhlavampaan tilaisuuteen. Näiden upeiden housuja pariksi sopisi hyvin myös esimerkiksi pooloneule tekemään asusta astetta arkisemman. Andiatan valikoimaan on tulossa luonnonvalkoinen kashmir pooloneule, joka olisi näiden pöksyjen kanssa aika upea!
Käytän harvemmin juhlavaatteita, mutta tämän tyylinen setti on kuin tehty itselleni. Valitsen aina housut mekon sijaan ja tykkään astetta maskuliinisemmasta juhlatyylistä. Näissä housuissa on ihanaa Chanel-vibaa ja sopivaa rentoutta, joka kyllä puree omaan makuuni täysin. Mustat asusteet tasapainottavat asua ja kynsien viininpunainen väri tuo vähän särmää kokonaisuuteen.
Tällä setillä startataan siis tämän syksyinen Andiata-viikko ja innolla odotan, että pääsen näyttämään teille muutkin suosikkini! Kannattaa muuten pysyä kuulolla, sillä loppuviikosta on myös tiedossa lahjakortin arvonta…
This week I'll be showing you my favorite looks from Andiata's FW17 collection. Let's start with this look I wore to the Gloria FS on Friday. I love this masculine outfit and these wide legged trousers are absolutely gorgeous. A cashmere knit would also work well with them for a slightly more "low key" outfit. I rarely wear super festive outfits, but when I do I prefer trousers over dresses, which is why this outfit is a dream for me. I like the masculinity and the Chanel-vibes. I chose all black accessories and burgundy nail polish to bring a little edge to this monochrome look.
So with this outfit I'll kick off this week and I can't wait to show you all the other looks I have in store for you!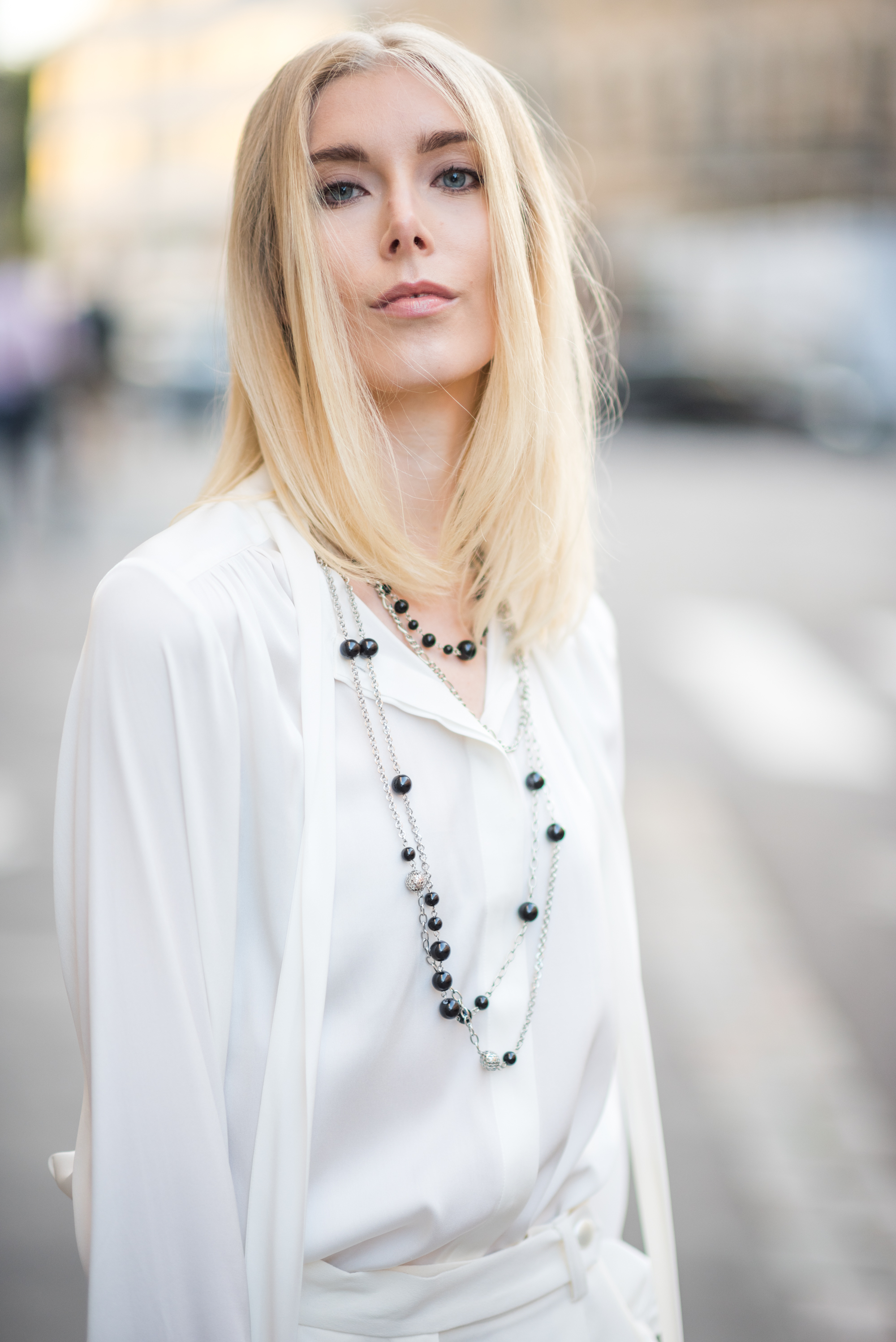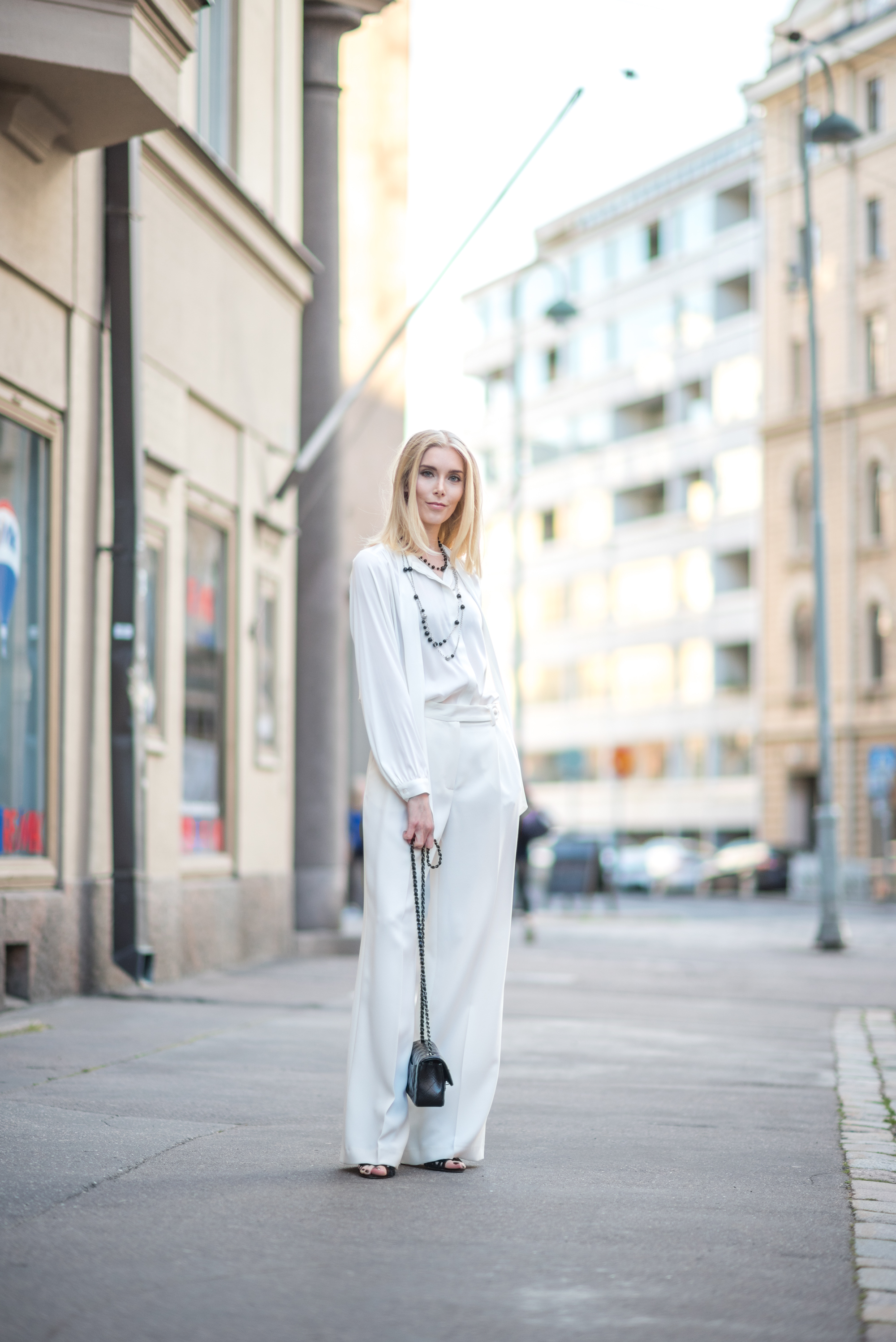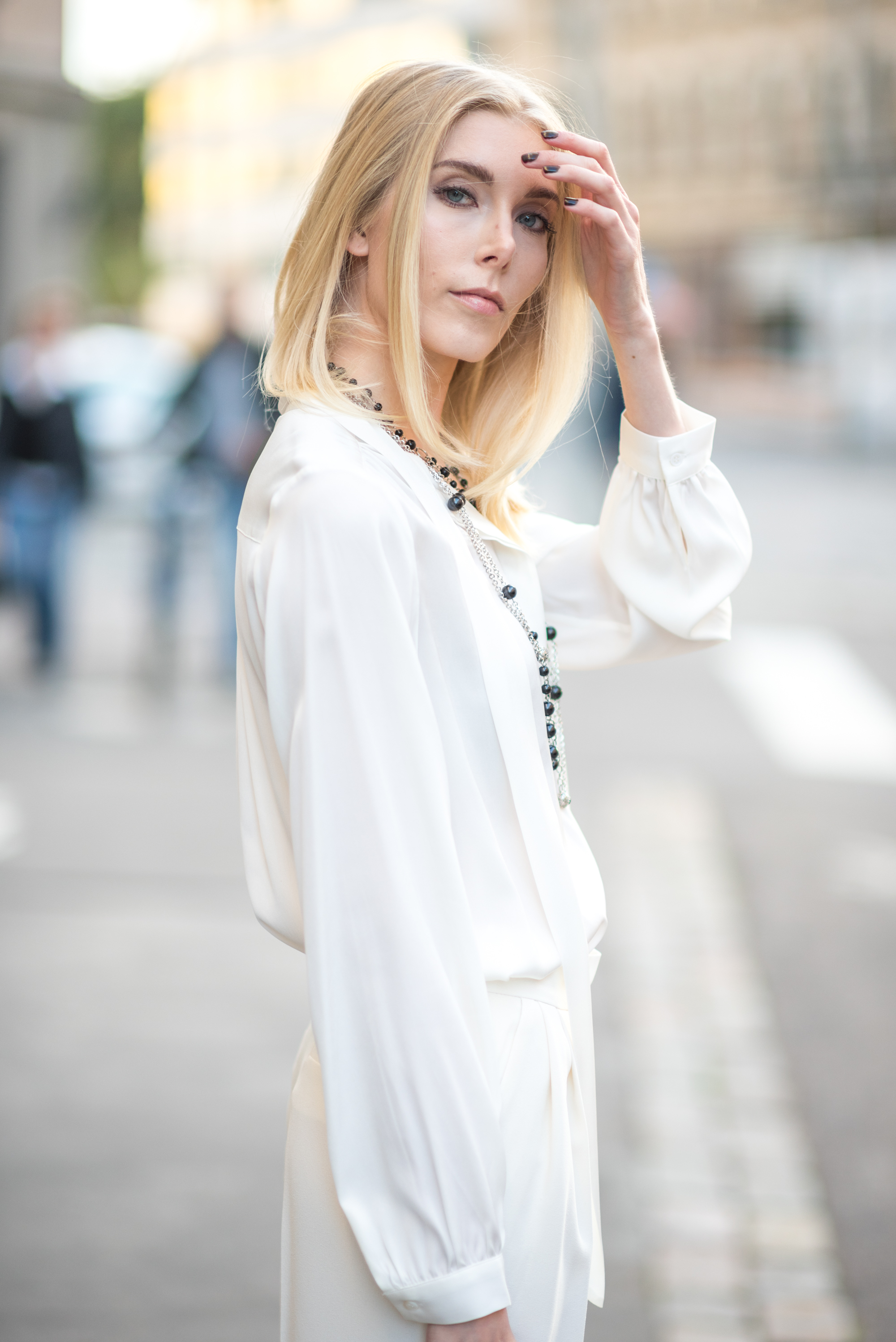 Postaus yhteistyössä Andiatan kanssa.
Trousers / here
Silk blouse / here
Necklace / here
Save
Save
Save
Save
Save
Save
Save
Save
Save
Save
Save
Save
Save
Save
Save
Save
Save