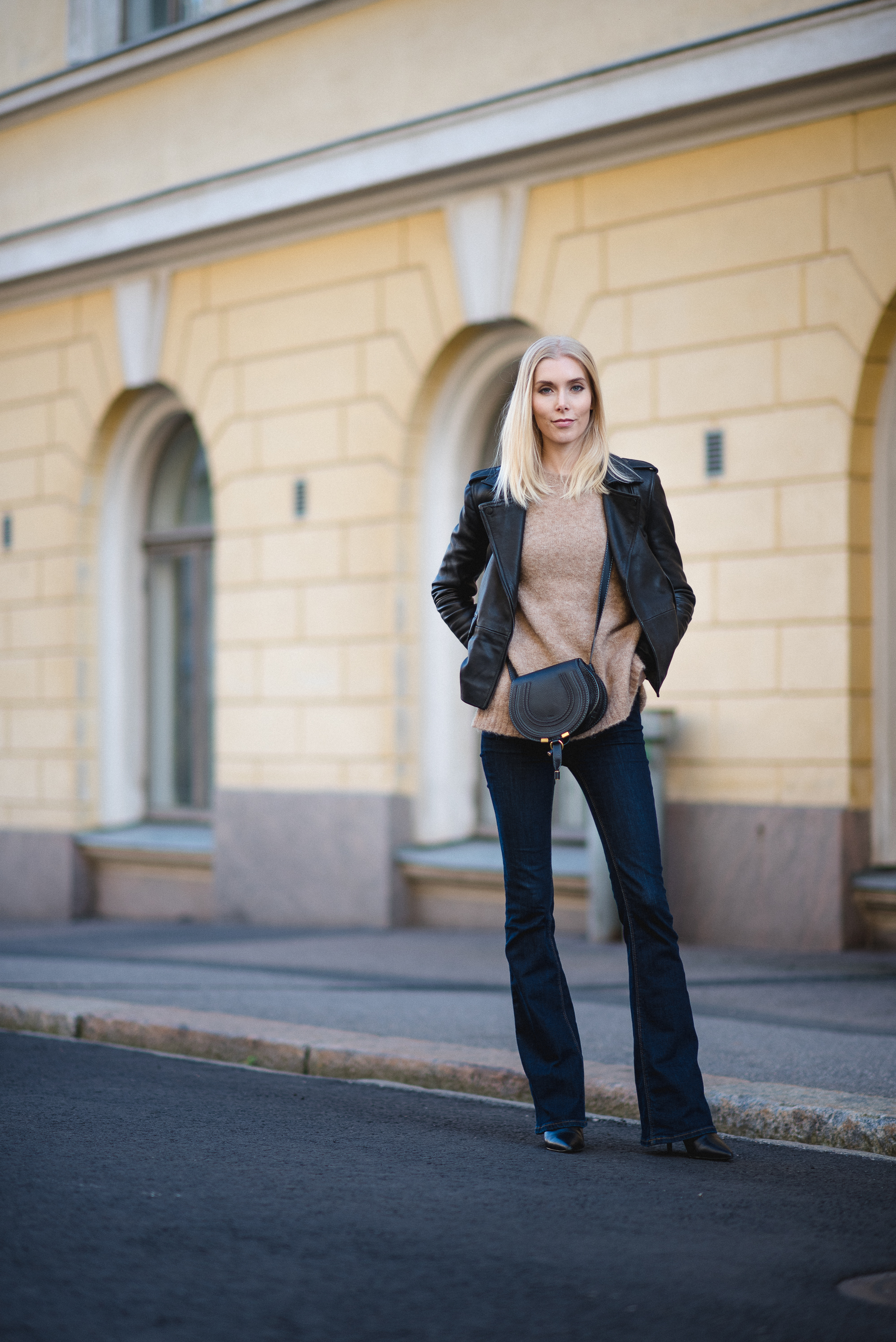 Miten nämä viikot taas kiitävät eteenpäin sellaisella vauhdilla, että perässä ei meinaa pysyä? En ymmärrä miten olemme kohta jo lokakuun puolella! Sitä seuraava kuukausi onkin sitten oma inhokkini, joten täytyy skarpata ja keskittyä kaikkeen mukavaan, ettei jää aikaa ankeilla. Toisaalta rakastan joulua, eli ehkä marraskuussa voi jo alkaa miettimään sitä? Lokakuussa pysyn kyllä vielä täysin syystunnelmissa ja fiilistelen syksyn pukeutumista. Tämäkin asu on täydellinen tähän aikaan vuodesta. Lämmin neule nahkatakin alla riittää pitämään lämpimänä! Tähän vielä paksu huivi iltoja varten, niin pärjää mainiosti.
Vaikka marraskuu ei kuulu suosikkeihini, niin ainakin uusi perheenjäsen tulee piristämään tätä loppuvuotta. Veljeni hakee tänään pienen koirahauvan kasvattajalta, eli uusi tulokas tulee varmasti sulattamaan meidän sydämet. Tämän pennun virallisessa nimessä (tai miksi sitä kasvattajan antamaa nimeä kutsutaankaan?) on sana "Gucci" ja nauroimme veljeni tyttöystävän kanssa, että tulen varmasti hyvin juttuun tämän uuden tulokkaan kanssa. Viikonloppuna on ehkä meidän ensitapaaminen, joten katsotaan miten kemiat kohtaavat, heh!
Hyvää torstaita kaikille!
I can't believe September is almost over…Didn't it just start? The weeks go by so fast, that I haven't even had time to get into the fall mood properly. I better get there soon, because afterwards winter is just around the corner. Definitely not my favorite time of the year, but at least I can start counting down to Christmas in November. October will still be all about fall and especially fall fashion. 
Even if winter is not my favorite, the end of this year will be different, as we have a puppy coming into the family. My brother is getting a Labrador and he will pick her up tomorrow, so I can't wait to meet her!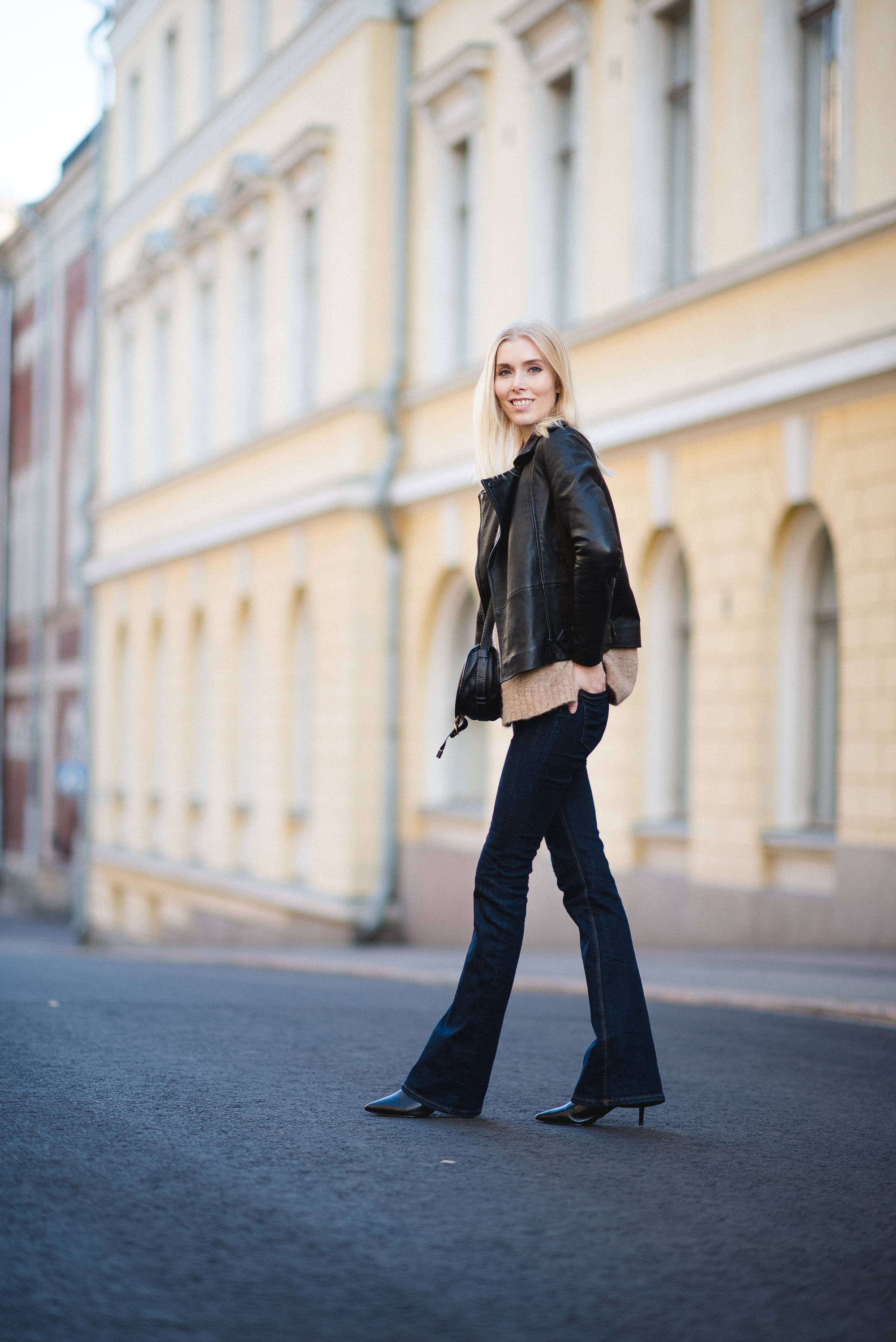 Leather jacket / Selected Femme (similar here*)
Knit / Andiata* (similar here*)
Jeans / Lindex (similar here*)
Boots / & Other Stories
Bag / Chloé
*Commercial links/Gifted.
Save
Save
Save
Save
Save
Save
Save
Save
Save
Save
Save
Save
Save
Save
Save
Save
Save