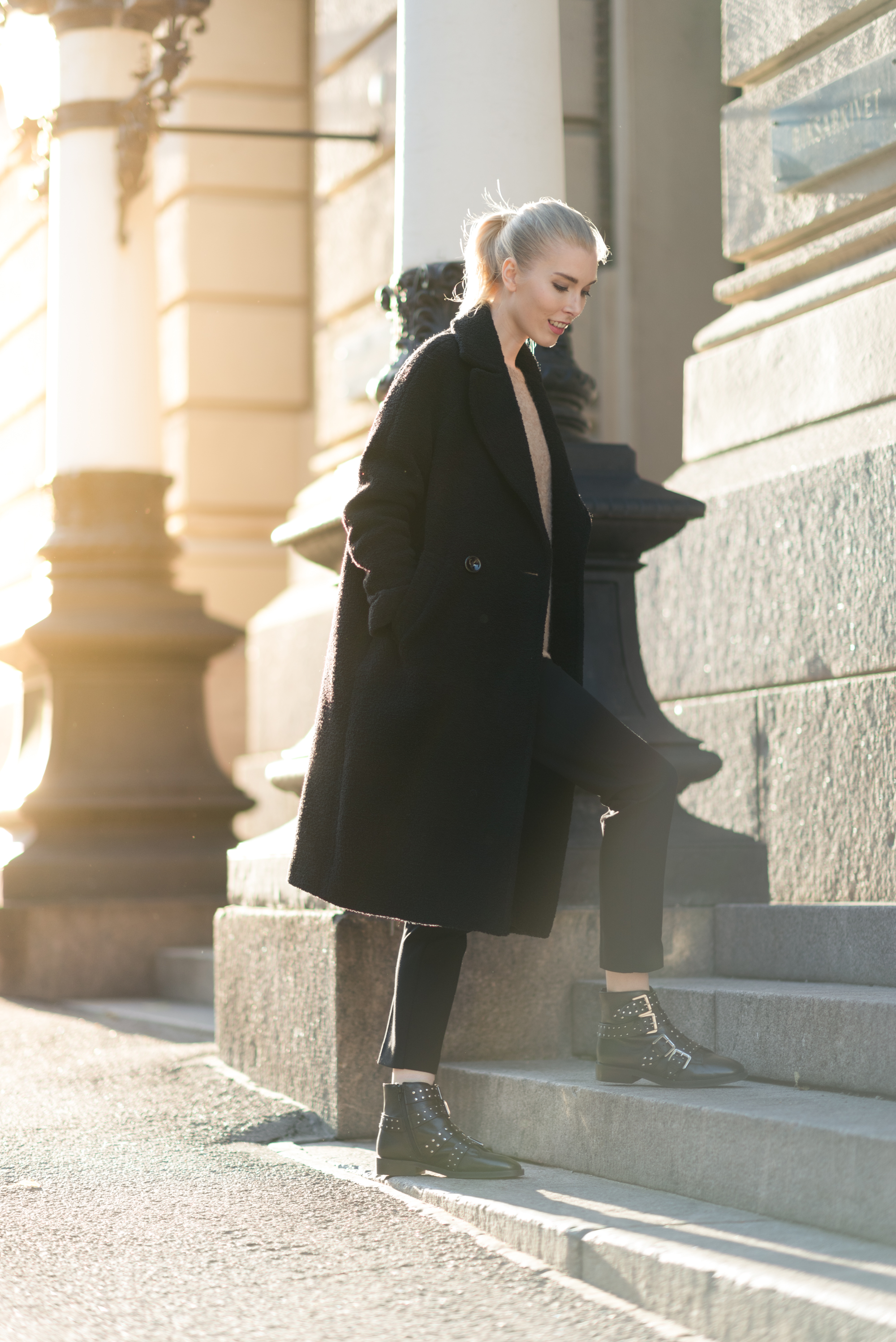 Syksyn toinen lempitakkini on tämä muodoltaan hieman ylisuuri villakangastakki eläväpintaisella kankaalla. Istuvuus on mitä täydellisin ja klassinen malli takaa sen, että sitä voi käyttää vuodesta toiseen. Olen kaivanut tämän kaapistani jo ihan oikeasti käyttöä varten, sillä nämä muutamat päivät ovat olleet aika jäätäviä. En ihan uskonut, että voisin käyttää talvitakkeja jo syyskuun alussa, mutta siltä tuntuu ainakin tällä hetkellä. Jos jotain hyvää, niin nyt niille syysvaatteille on ihan oikeasti käyttöä. Mistään intiaanikesästä, kun ei ole tietoakaan, heh.
Tuntuu, että viimeiset kolme viikkoa on ollut raskaita ja nyt koko kroppa ja mieli oikein huutaa lepoa. Tänään menemme poikaystäväni kanssa leffaan ja illalla syömään, mutta sitten lauantain ja sunnuntain aion ottaa täysin levon kannalta. Ehkä vihdoin ehdin avata muutaman muotilehden, jotka ovat odottaneet korkkaamista jo aivan liian kauan. Ah, can't wait!
Another fall favorite of mine is this Zofia coat. It's oversized in fit and the fabric is a lively (almost "teddy" like). Even if the model is oversized, the fit is still perfect. This coat is something that will look just as good after tens years. I've actually worn it already a few times, thanks to the freezing weather we've had in Helsinki this week. I didn't think that I would actually need heavy coats already, but that's the case.

This weekend I'm going to take it really easy. These last few weeks have been super hectic and I can now feel it in my body and mind. Today we are going to the cinema and restaurant, but other than that I'm planning to do absolutely nothing. I can't wait!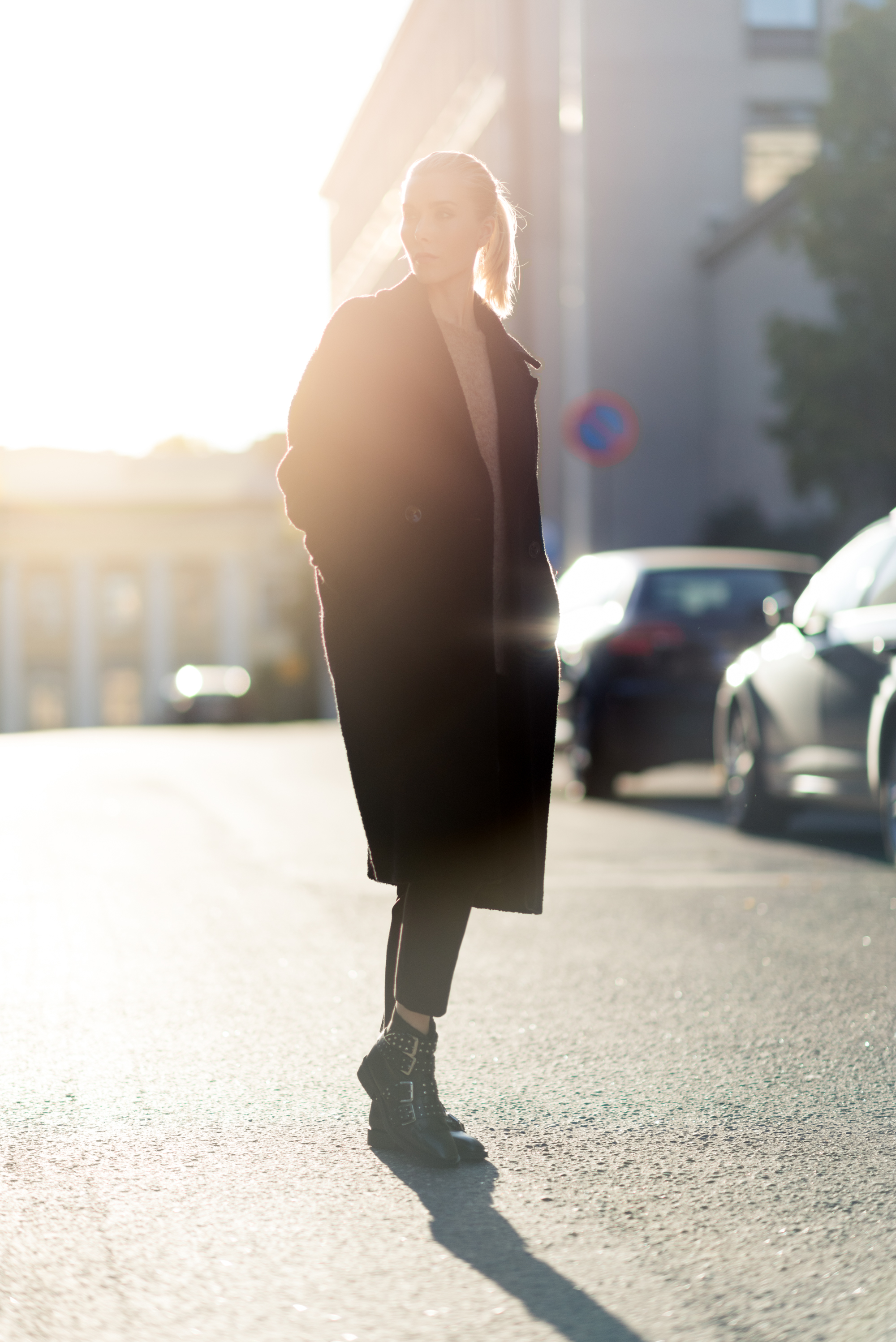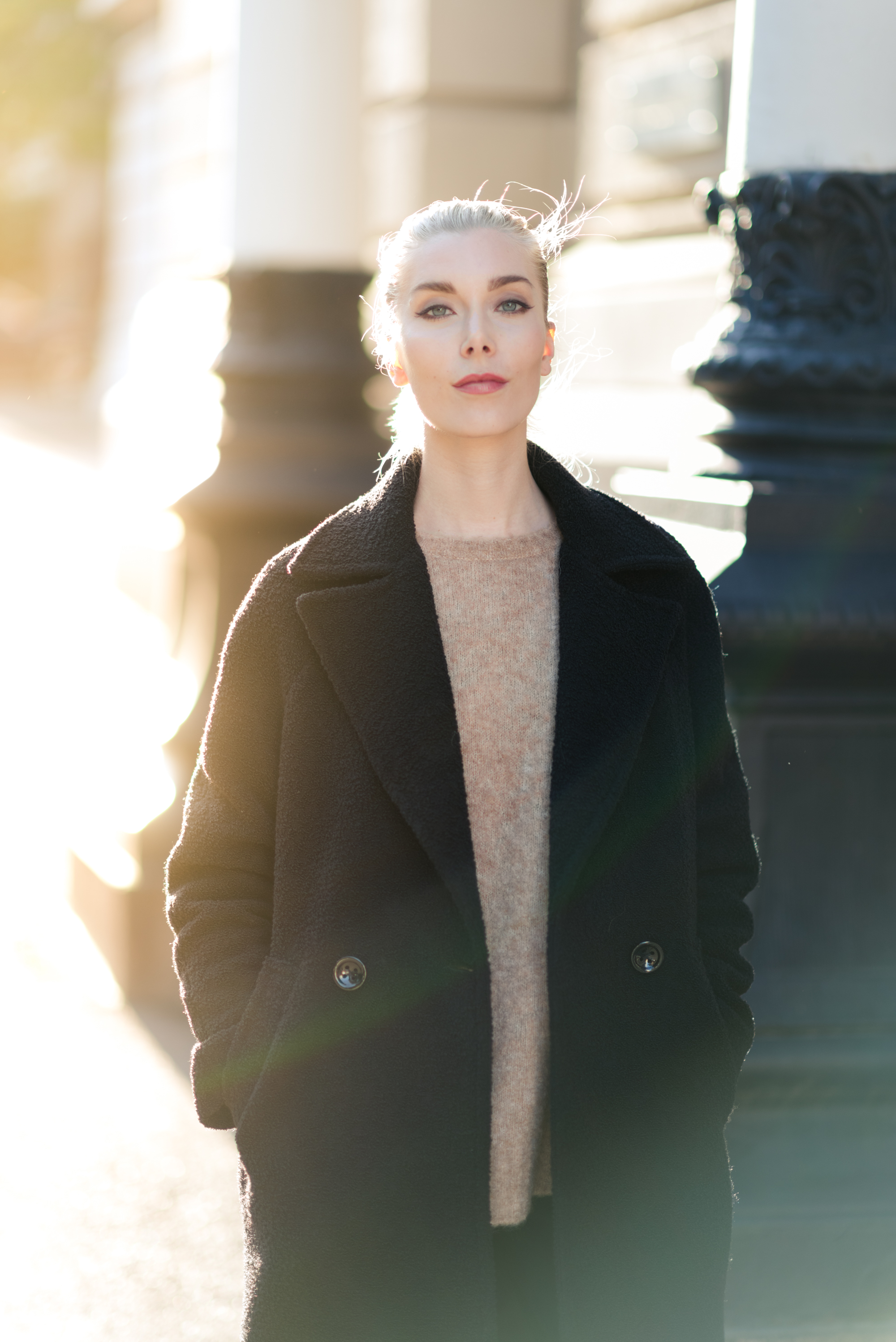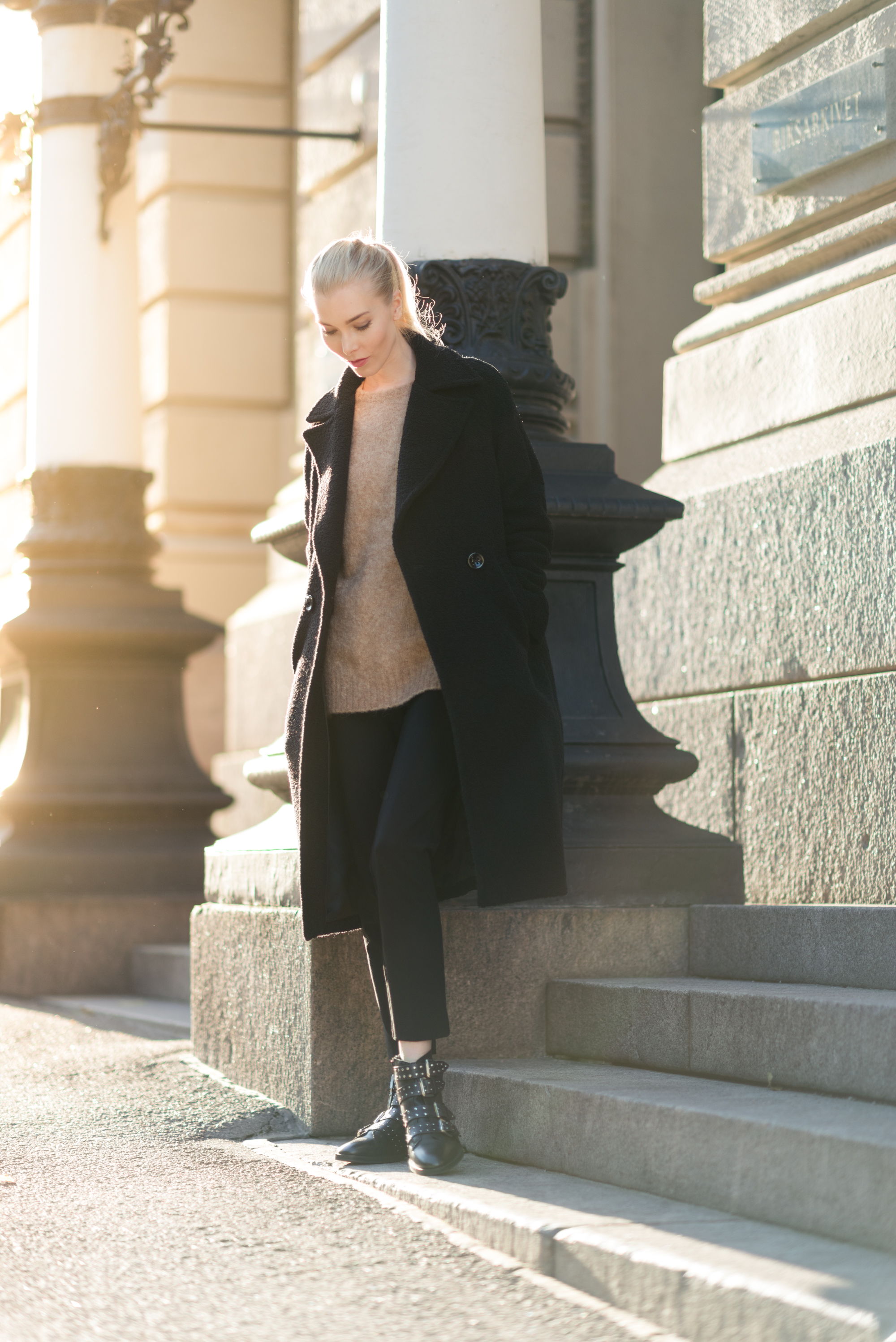 Photos/Thomas D.
*Postaus yhteistyössä Andiatan kanssa.
Coat / Coming soon
Trousers / here
Knit / here
Save
Save
Save
Save
Save
Save
Save
Save
Save
Save
Save
Save
Save