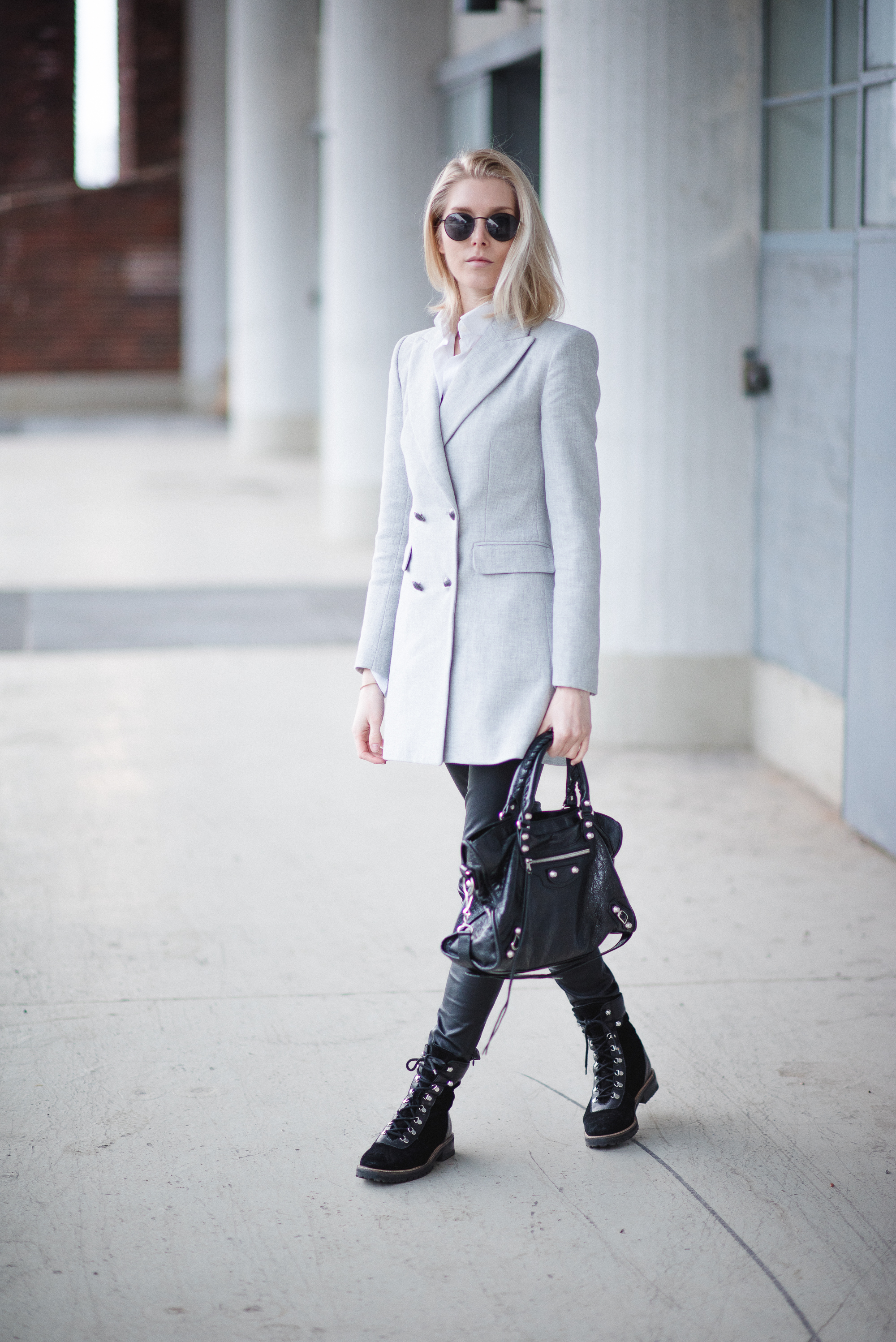 Saimme eilen asuntomme avaimet ja muutto tapahtuu tällä viikolla – jännittävää! Olen yrittänyt saada kamoja kasaan ja laittaa myyntiin tavaraa ja osan laitan vielä huuto.netin puolelle. Tuntuu, että tavaraa olisi vieläkin ihan liikaa, joten saa nähdä jos teen vielä yhden karsintakierroksen. Vanhempieni luona on hyvin tilaa ja tänne jätämme varmasti esim. paksummat talvitakit, mutta kaikki muu mikä ei muuten kotiin mahdu, niin saa lähteä. Saa nähdä miten tulen selviämään tästä viikosta, mutta ainakin tämän rumban jälkeen olemme aloillamme ainakin sen vuoden…Se tuntuu nyt ihan luksukselta, kun muuttoja on ollut niin monta muutaman kuukauden sisällä.
Mietin hieman kauhulla, että mitä tämä viikko tulee tekemään blogin postaustahdille, mutta yritetään kuitenkin pitää sitä normaalia tahtia yllä. Asukuvia olen onneksi ehtinyt kuvaamaan, joten ainakin niitä luvassa tuttuun tapaan.Aloitetaan viikko tällä asulla, jossa päälläni on tämä harmaa bleiseri, joka on kyllä niin kauniisti leikattu, että ei uskoisi Zaran jakuksi. Heti kun ilmat lämpenevät, niin yhdistän tämän rentoihin farkkuihin ja mataliin kenkiin!
Energistä alkuviikkoa kaikille!
Yesterday we go the keys to our new apartment – so exciting! I've been trying to organize my things and sell a lot of stuff as well. I feel like I still have too much, so I think I might have to go through everything once more and be very strict about what I keep and what can go. My parents have a lot of space in their house, so I think we'll leave all the heavy winter coats, but other than that, we'll try to squeeze everything in our new place. Let's see how I'll manage this week when I'm working full time and then trying to move simultaneously…If everything goes according to plan, next weekend we'll sleep there for the first time!
Have a great new week everyone!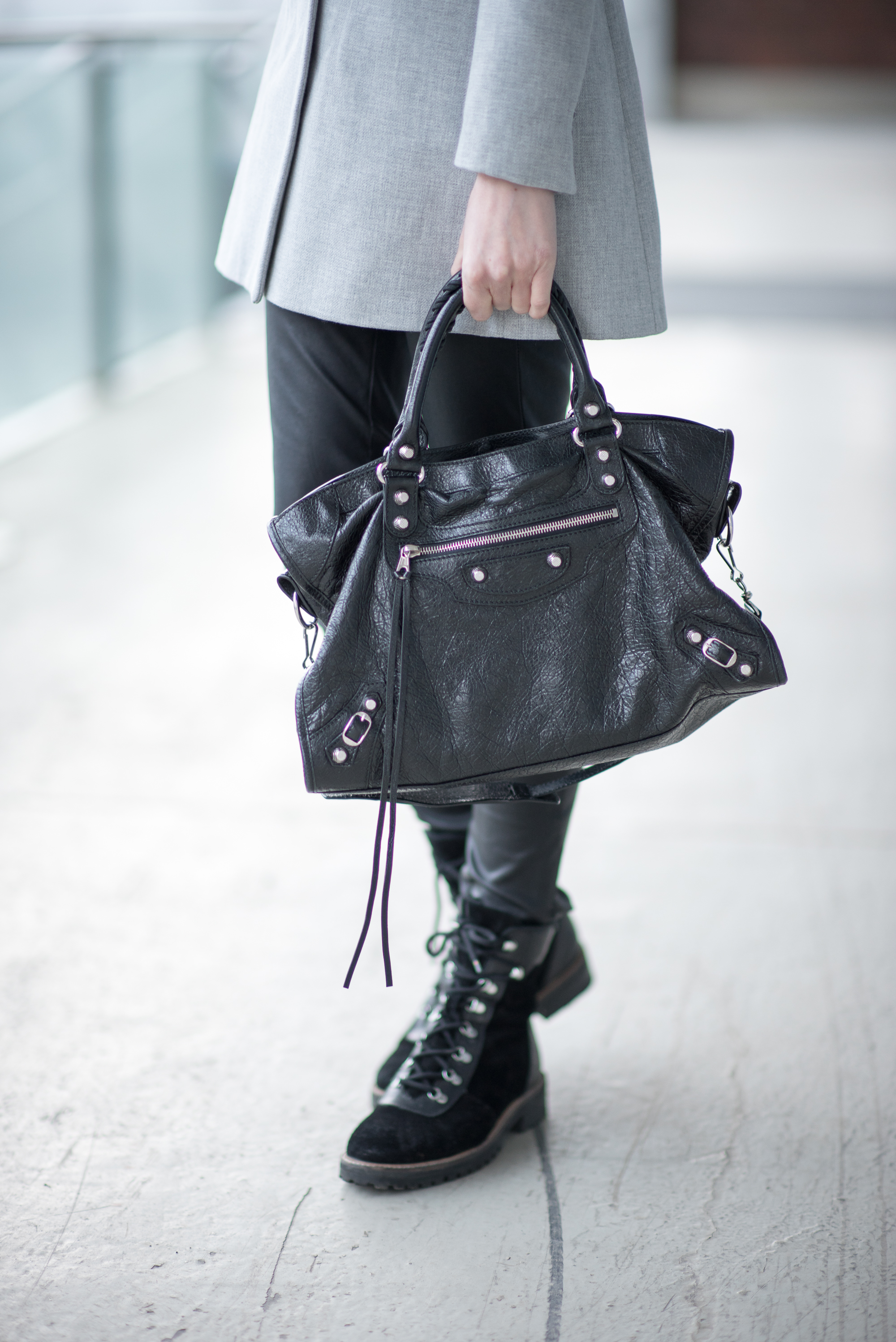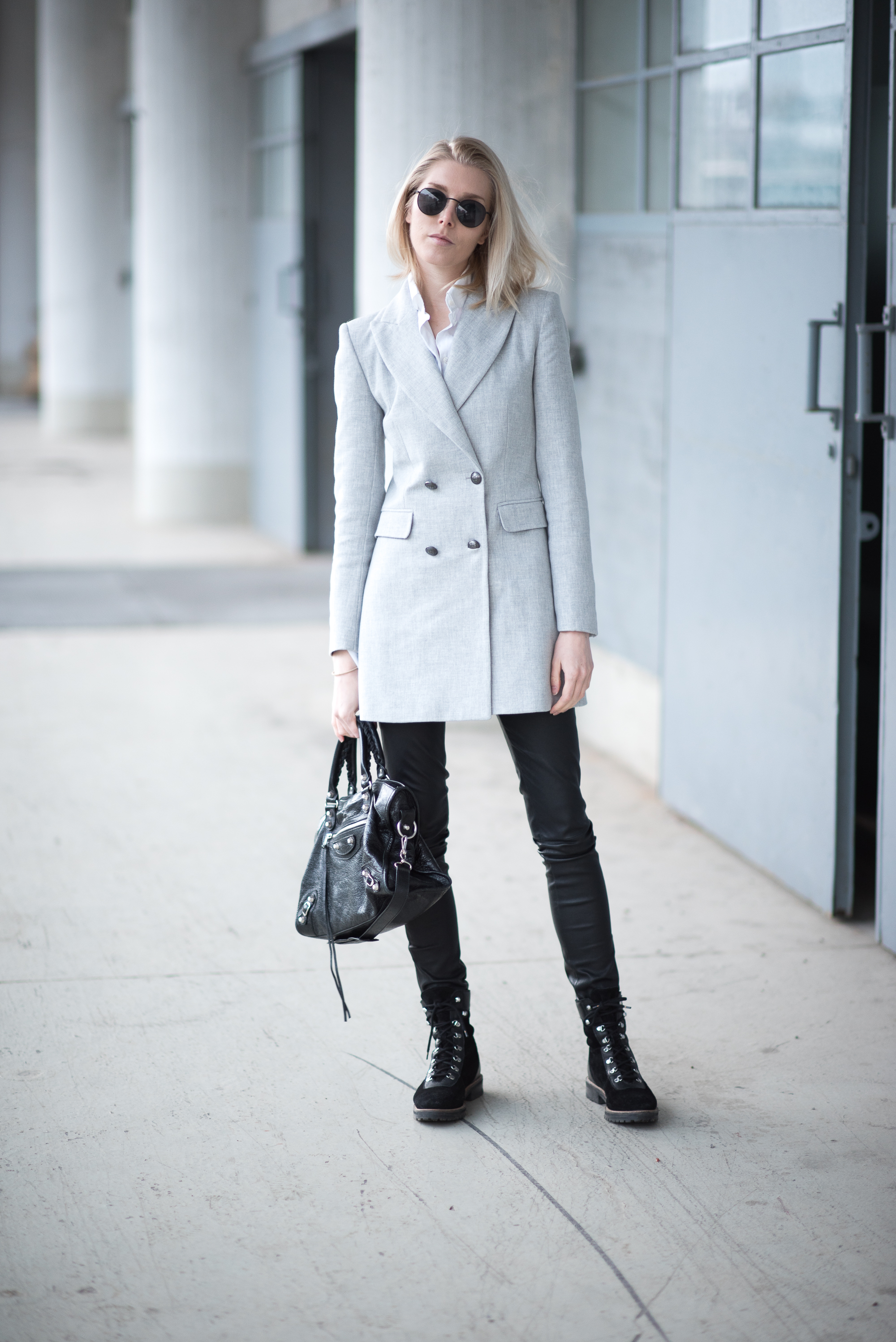 Photos/Thomas D.
Blazer / Zara (similar here*)
Shirt / Stella McCartney (similar here*)
Leather pants / Andiata*
Boots / H&M
Bag / Balenciaga
*Commercial links/Gifted.
Save
Save
Save
Save
Save
Save
Save
Save
Save
Save
Save
Save
Save
Save