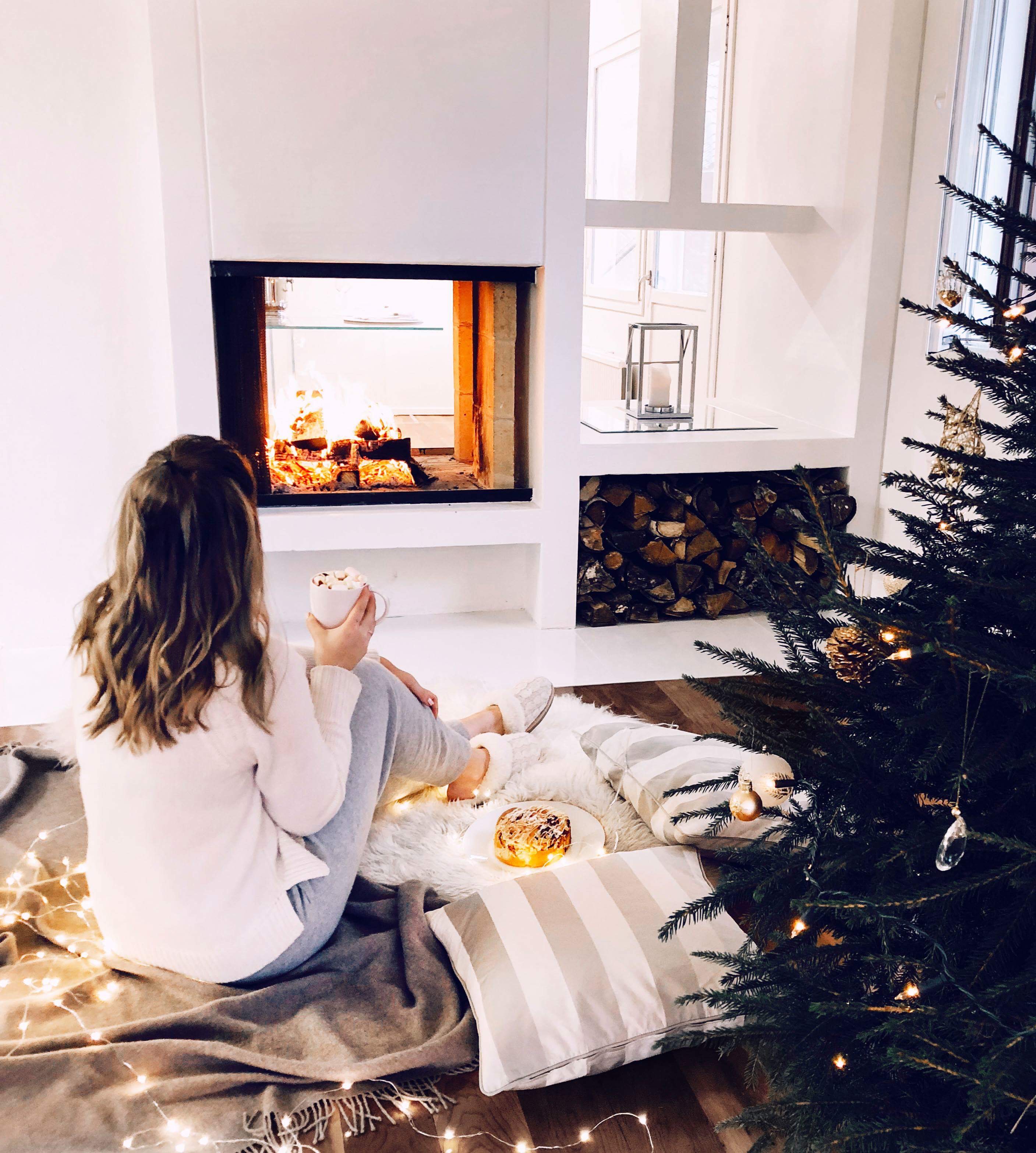 Tänään herään myöhään, syön hitaan aamiaisen, käyn joko joulukirkossa tai kävelyllä merenrannassa, sen jälkeen saunaan ja sitten valmiiksi jouluillallista varten. Meitä kokoontuu taas lähes koko perhe vanhemmilleni, joten erittäin perinteinen aatto tiedossa.  Blogi hiljenee pariksi päiväksi, mutta ensi viikolla jatketaan. Toivotankin kaikille teille oikein ihanaa ja  rauhallista joulua!
P.S. Alexa oli meillä pari päivää sitten ja meillä oli "piknik takkatulen" ääressä, heh. Kuvista tuli onneksi ihania ja tilanteesta ei kyllä huumoria puuttunut! Työmiehet rakensivat vielä olohuoneen ikkunan takana terassia ja voin vaan kuvitella mitä he miettivät meidän touhusta…Heti aamusta ystävän kanssa kokoontuminen takkatulen ääreen – peruspäivä hah! Mitä sitä ei kuvien eteen tekisi…
Today I'm waking up late, eating my breakfast slowly, then taking a walk by the sea, after sauna and then I'll get ready for tonight's Christmas dinner. Our family is gathering again at my parents house, so it's a very traditional Christmas Eve. I'll try to stay away from the computer for the next two days, but after I'll be back.
I wish you and your loved ones a very merry Christmas!