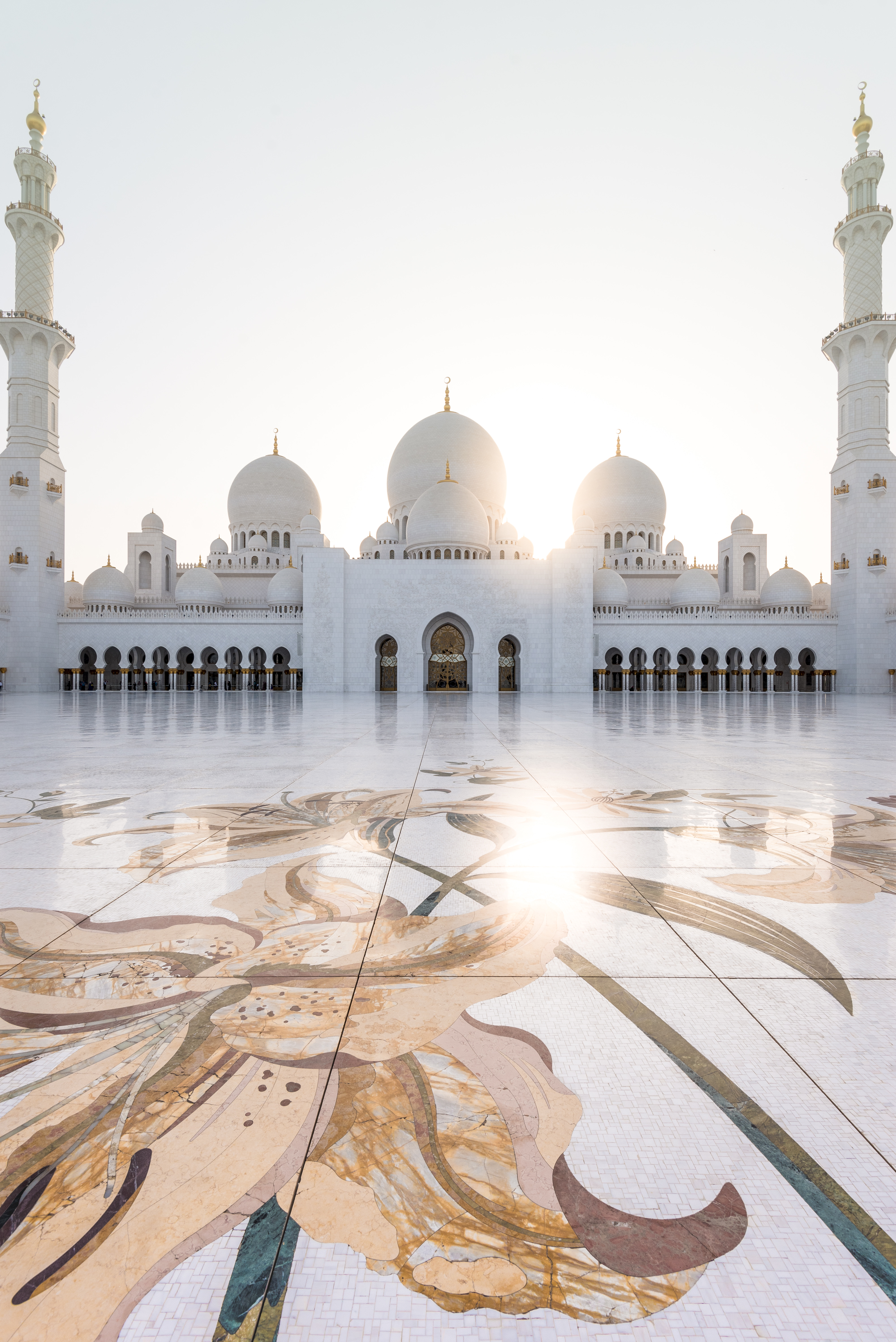 Terveisiä Arabi Emiraattien pääkaupungista Abu Dhabista! Saavuimme Dubaihin eilen kolmelta aamuyöllä ja lentokenttähotellissa vietetyn lyhyen yön jälkeen otimme auton alle ja kurvasimme tänne Abu Dhabiin. Tämä on meidän molempien ensimmäinen kerta täällä ja pääsimme jo tänään hyvin lomatunnelmaan. Tuntuu niin ihanalta olla lämmössä ja täällä on juuri sopivat lämpötilat. Päivisin on vähän alle +30 ja iltaisin noin +20 astetta. Ei ole liian kuuma, eikä liian kylmä – todella miellyttävä ilma siis! Tänään vietimme pari tuntia altaalla makoillen ja sen jälkeen menimme Seikki Zayedin suurmoskeijaan, joka oli kyllä ihana mieletön kokemus. Niin kaunista arkkitehtuuria, että huh. Tuntui kuin olisi pöllähtänyt johonkin satuun, kun käveli pitkin valtavia halleja (jaan varmasti vielä lisää kuvia sieltä myöhemmin).  Huomenna tai ylihuomenna olisi tarkoitus mennä aavikkosafarille, jota sitä odotellessa.
Täällä mennään jo kohta untenmaille, joten palataan Abu Dhabista myöhemmin!
It's Abu Dhabi calling! We arrived yesterday at 3am to Dubai and after a short nights sleep in Dubai, we rented a car and drove here. It's our first time in Abu Dhabi and we have already been able to get into the holiday mood. We've been to the pool and tonight we visited the impressive Zayed Grand Mosque. I will share some more pictures from there later on, as it was breathtaking! Now we are going to catch up on some sleep and tomorrow we are planning to go on a desert safari. Can't wait for that!
Have a good evening everyone!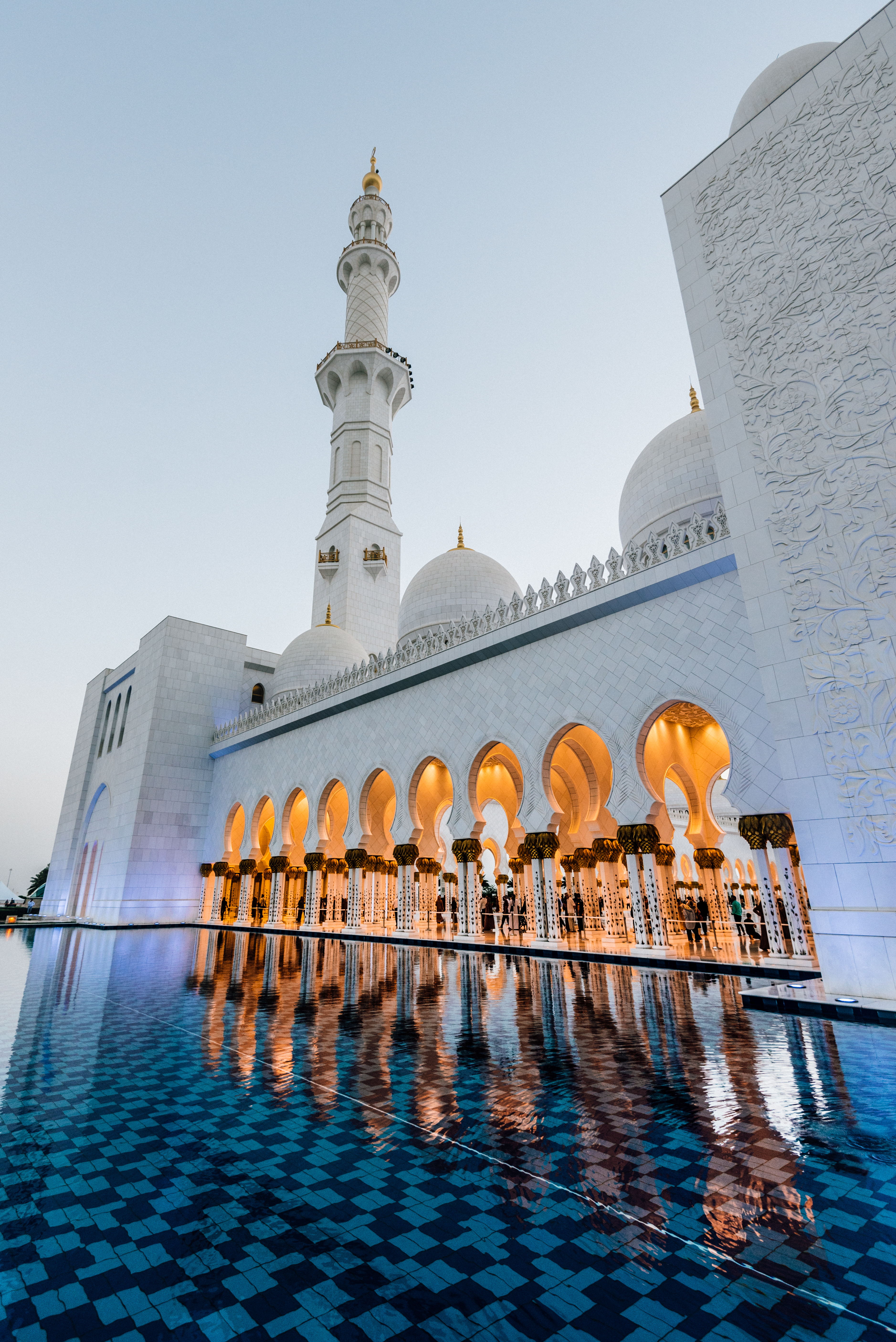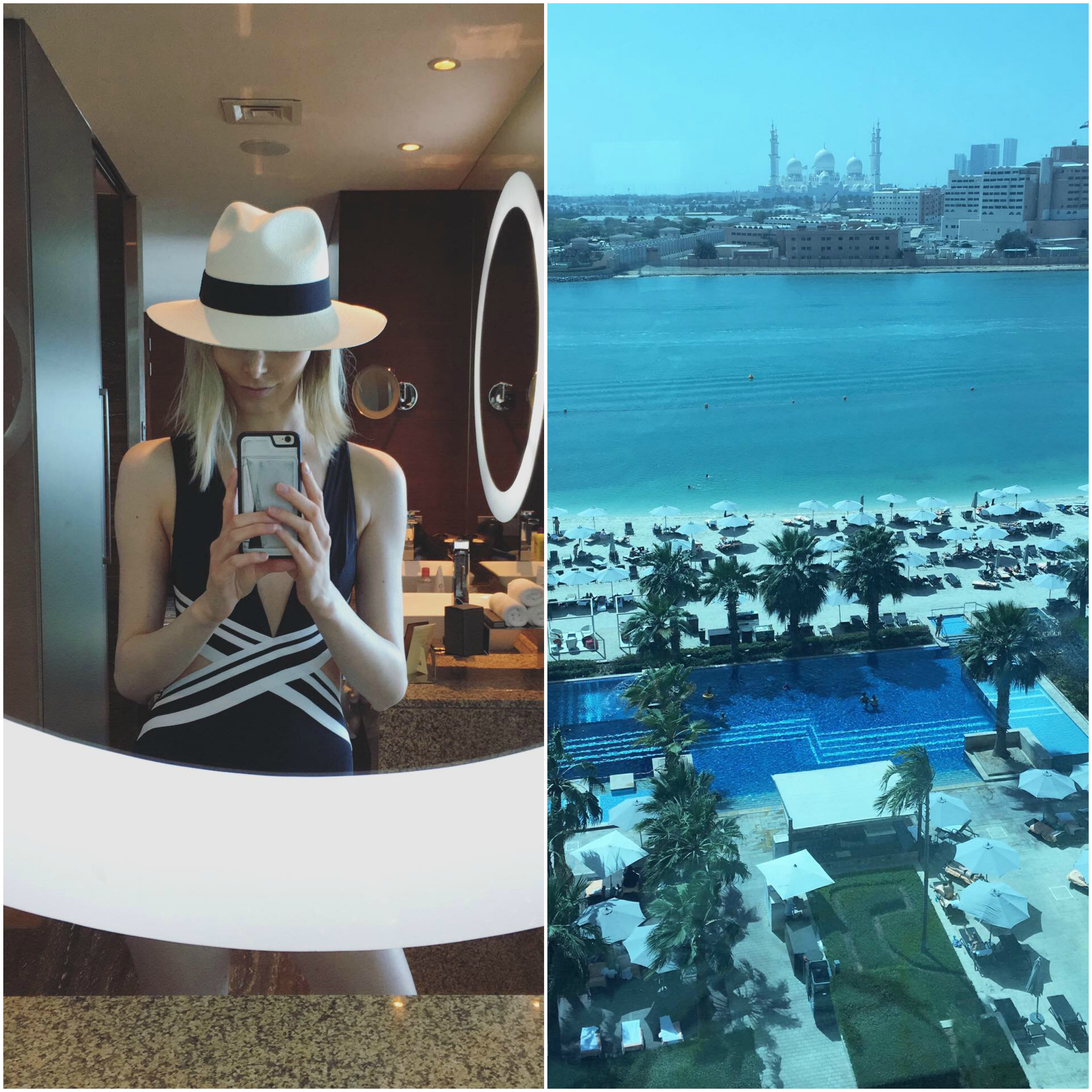 Photos/Thomas D.