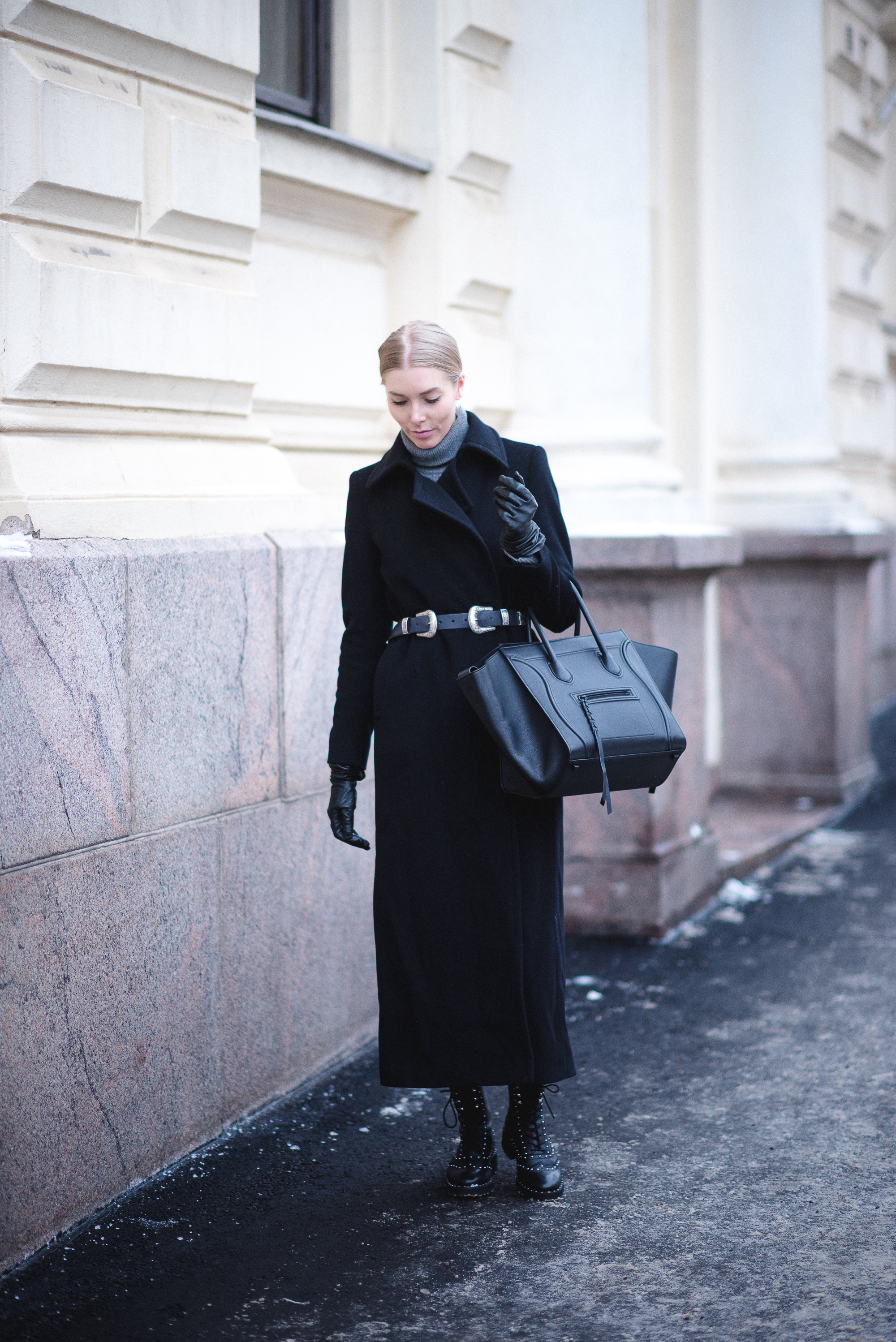 Vietin kolme päivää neljän seinän sisällä, mutta eilen kävin pienellä happihyppelyllä hakemassa passini lähikaupasta. Ilmassa oli oikeasti jo hitunen kevään tuoksua ja kovien pakkasten jälkeen muutama plus aste tuntui lähes lämpimältä. Kevät on lempivuodenaikana juuri sen takia, että jokaisen pienenkin muutoksen tuntee/näkee niin selvästi. Ehkä yksi ihanin tuoksu keväisin on se, kun lumet ovat sulaneet ja maan tuoksu puskee esille. Ah, sitä odotellessa!
Kuvissa päälläni on vanha takki, josta poistin kullanväriset napit ja lisäsin vyön tilalle. Napit olivat sen verran hallitsevat, että halusin kokeilla miten takki taipuu näin. Napithan saa aina ommeltua takaisin! On hyvä muistutus itsellenikin siitä, että vanhoja vaatteita voi hyvin tuunailla. Kannattaa myös hyödyntää hyvää ompelijaa jos kaapissa on joku vaate mikä kaipaa muutoksia.
Ihanaa alkanutta viikkoa sinne!
P.S. Nyt naama alkaa olla sillä kalpeustasolla, että suihkurusketus taitaa olla pakollinen asia ennen Dubain matkaa, heh!
I spent the entire weekend indoors, but yesterday did a quick trip outside to get my passport from the corner-store. The freezing weather has passed and the +1 degrees felt almost warm. I could also smell spring in the air, which is the best! What I love about spring time, it's that you can see/feel every change so clearly. One of my favorites is when the snow melts and it gets warmer, and the smell of the ground fills the air. Sounds weird, but for me it means that spring is here. Can't wait for that moment!
In this outfit I'm wearing an old coat, but I removed the buttons, so it looks almost completely different. The large gold buttons are nice, but I also think this coat looks great this way.What do you guys think?
Have a great week everyone!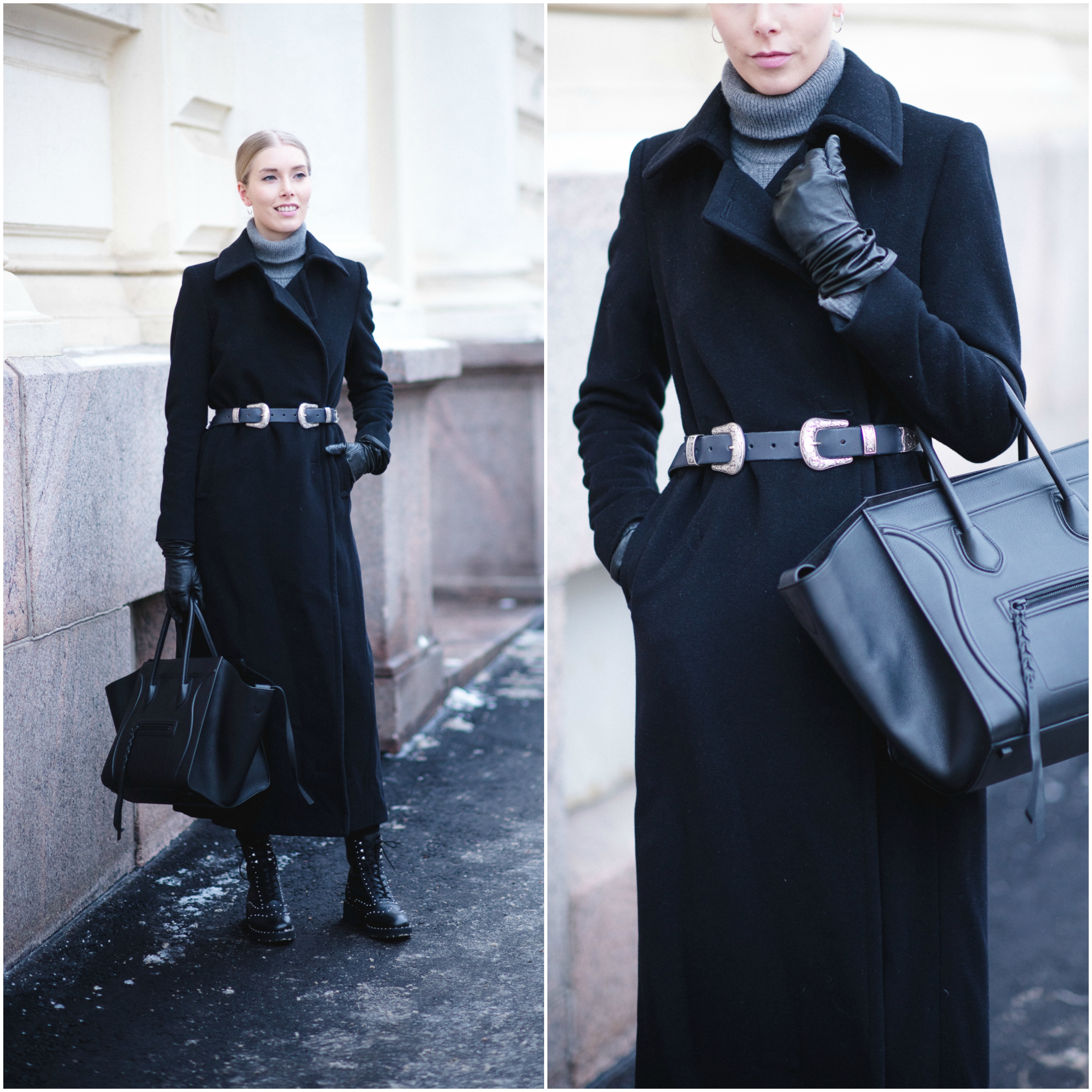 Photos/Thomas D.
Coat / Andiata* (similar here*)
Knit / H&M (similar here*)
Belt / Asos (similar here*)
Boots / H&M (similar here*)
Bag / Céline
*Commercial links/Gifted.