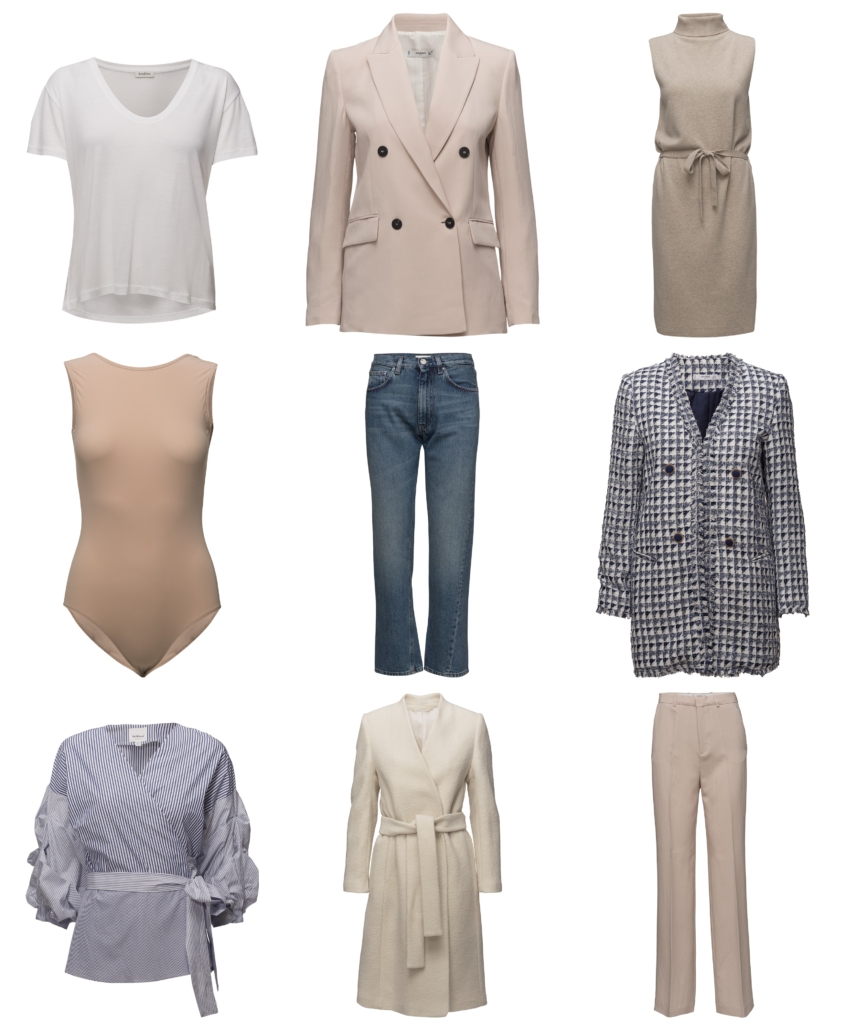 T-shirt / Totême   Blazer / Mango   Dress / Totême
Body / Filippa K   Jeans / Totême   Blazer / Mango
Shirt / InWear   Coat / Tiger of Sweden   Trousers / Mango
Eilen oli mitä upein ilma ja vietimme koko päivän ulkosalla. Kun istui auringossa tuulen suojassa niin tuntui kuin olisi hypätty pari kuukautta ajassa eteenpäin. Ihana mieletön varaslähtö kesään! Enemmän tällaisia päiviä, kiitos. Helsinki näyttää tähän aikaan vuodesta aina jotenkin erityisen kauniilta meren ääressä istuessa tulee kyllä niin kiitollinen olo siitä, että asutaan juuri täällä nyt. Oikeastaan mihinkään muualle ei tee juuri nyt mieli ja kakokaipuun saa paikattua lomamatkoilla. Ensi kuussa lähdemme Italiaan ja häiden lisäksi yövymme pari yötä Venetsiassa. Itse olen ollut siellä muutaman kerran aikaisemmin, mutta tämä on ensimmäinen kerta poikaystävälleni. Siinä kaupungissa on jotain niin taianomaista, että se pitää kokea vähintään kerran elämässä!
Tänään suunnitelmissa on vähän siivoilla kotona, tehdä ruokaa ja valmistella muutamia postauksia ensi viikkoa varten. Lakanat tuli myös vaihdettua ja odotan jo iltaa ja sitä hetkeä kun voi sujahtaa puhtaiden lakanoiden väliin. Leppoista sunnuntaita kaikille!
Yesterday the weather was amazing and we spent the entire day outdoors. While sipping rosé wine on the terrace, it felt like summer and no wonder – it must have been +20 degrees under the sun. More of days like this, please! We are both so happy to live in Finland right now, as Helsinki is the best summer city. It comes back to life after winter and sitting by the seaside you can't help but feel so lucky to be living here.
Have a great Sunday everyone!
*Commercial links/Mainoslinkkejä.