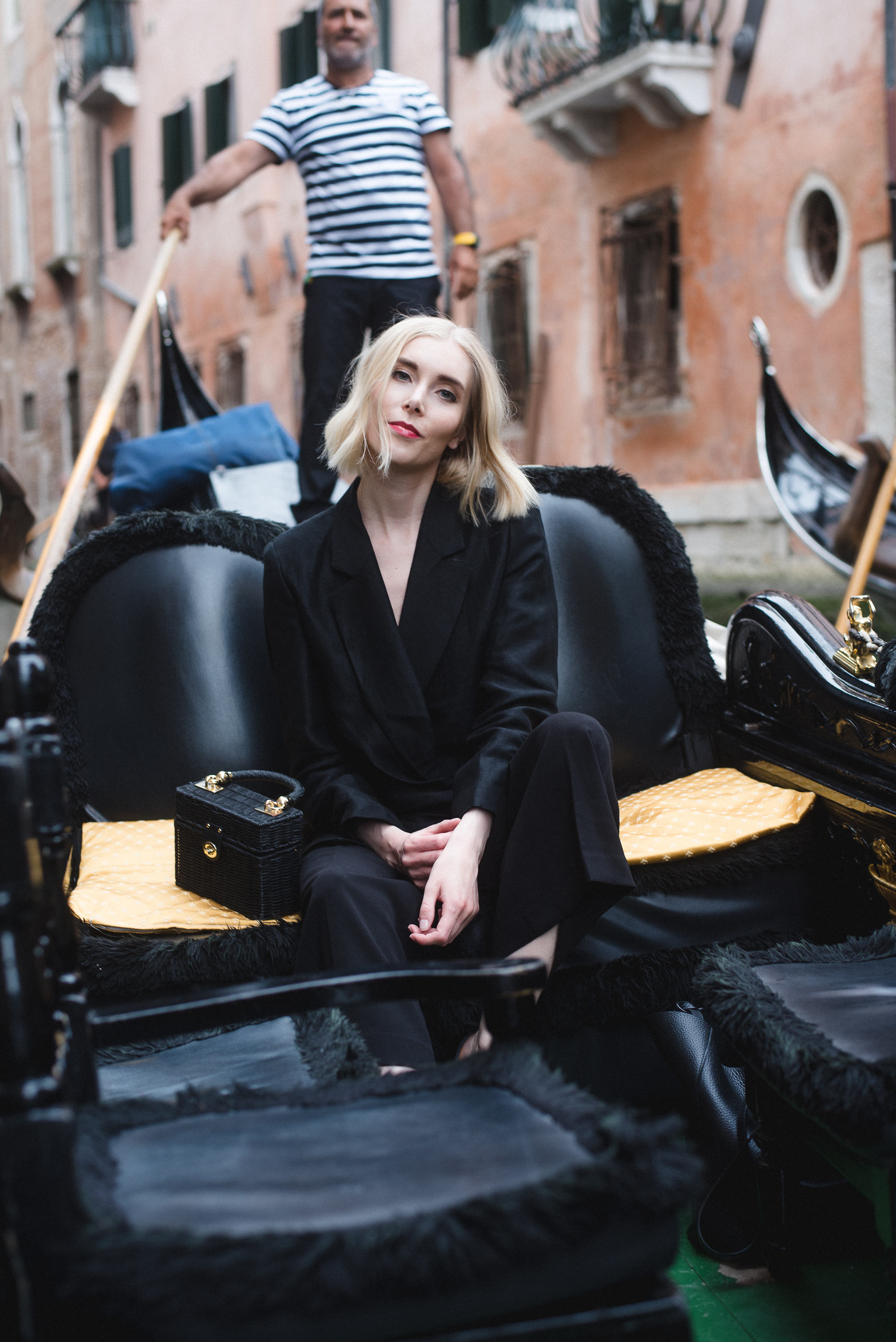 Päätin nauttia täysillä viime viikon reissusta ja jätin koneen suosiolla kotiin. Instassa olin aktiivisempi storien puolella, mutta varsinaisia kuvia ei tullut jaettua. Nyt voi sitten hyvin mielin elää reissua uudestaan käymällä kameran kuvamateriaalia läpi. Meidän kuvat tosin loppuivat jo Venetsiaan, sillä kamera sanoi itsensä irti juuri kun olimme ikuistamassa auringonlaskua. Maailman kaunein auringonlasku jäi nyt siis vain meidän kahden mieleen, mutta ehkä ihan hyvä niin. Venetsiasta jaan vielä kuitenkin lisää kuvia kunhan saan ne käsiteltyä! Kävimme reissun aikana myös Veronassa ja vietimme siellä päivän. Erittäin kaunis pieni kaupunki! Veronasta kurvasimme sitten Gardalle ja perjantaina hääviikonloppu sai alkaa. Oli kyllä niin tunnelmalliset ja kauniit häät, että niitä tulee muisteltua vielä pitkään.
Reissu meni siis hyvin, mutta nyt on pientä matkaväsymystä ilmassa. Lensimme Milanosta vaihdon kautta kotiin ja jatkolentomme oli myöhässä, joten nukkumaan pääsimme vasta vähän ennen aamuneljää. Siitä sitten töihin, joten ei ihme, että oli vähän kankea viikon aloitus, heh. Tämä mieletön ilma tosin auttoi jaksamaan ja eihän voi olla muuta kuin hymyilemättä, kun kesä on todella saapunut. Torstaina lähden taas reissuun ja seuraavaksi vuorossa on Tukholma. Sen jälkeen seuraava matka onkin sitten vasta heinäkuussa, joten siinä välissä voi ottaa iisisti ja nauttia ihanasta koti Suomesta.
Aurinkoista viikkoa kaikille!
I decided to leave my computer home, so that I could enjoy Italy to the fullest. We visited Venice, Verona and then ended the perfect trip in Garda where our friends got married. It was the most beautiful wedding and we are both happy we got to be part of it. Great memories! I'll share more Venice pictures when I have the time to go through them. The only pictures we took were from there, as my boyfriends cameras shutter broke all of a sudden. Luckily we had captured the beauty of Venice before that (and some outfit pictures, heh), so I'll be sharing them this week. Have a great week everyone (in Helsinki it's almost +30 right now – crazy)!