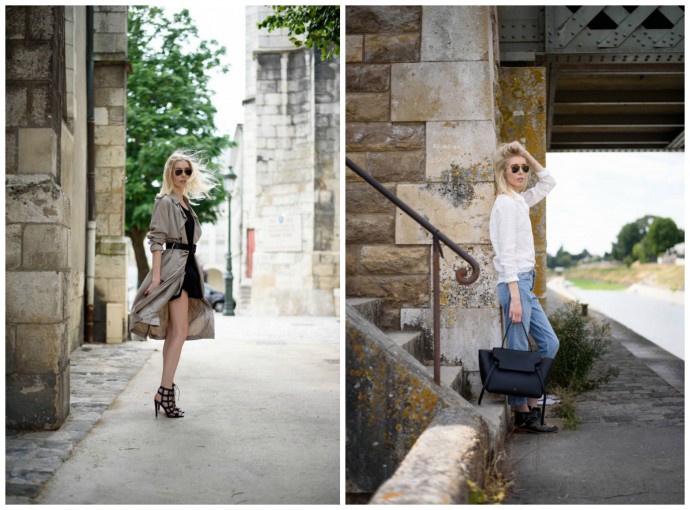 1. I'm back (here) / 2. Studded boots (here)
[dropcap custom_class="normal"]Näitä asukatsauksia tehdessäni ihmettelen aina samaa; enkö juuri tehnyt samanmoisen kollaasin edellisen kuukauden asuista? Tuntuu siis, että koko ajan olisin tekemässä samaa postausta, mikä kertoo pelkästään nopeasta ajankulusta! Itsestäni tuntuu tosin, että koko kesä meni yhdessä silmänräpäyksessä, vaikka edelliseen kolmeen kuukauteen mahtui paljon. Suurimpana tietenkin muutto uuteen kaupunkiin (ja maahan). Muuton lisäksi pääsin nauttimaan Suomen kesästä perheeni ja ystävieni kanssa ja sain jopa pidettyä viikon pituisen blogiloman.[/dropcap]
Elokuussa palasin takaisin blogini pariin ja asukuvia tulikin julkaistua enemmän kuin kuvittelin. Osa niistä on otettu Orléansissa ja osa taas Helsingissä. Elokuussa myös hiukseni kokivat uuden muodonmuutoksen ja näiden asukuvien myötä muutos on aika ilmiselvä. Q Hairin lattialle jäi puolet hiuksistani, mutta hetkeäkään en ole katunut! Päinvastoin oikeastaan. Toivoisin, että hiukseni eivät kasvaisi tästä enää yhtään, sillä olen viihtynyt niin hyvin tässä lyhyemmässä mallissa!
Kumpi pituus on enemmän teidän mieleenne? Entä mikä näistä elokuun asuista oli teidän suosikkinne?
Tämän postauksen myötä taputtelen kesän kasaan ja toivotan ihanan syksyn tervetulleeksi!
Every time I start doing this post, I always feel like I just did one for the previous month. I guess it only tells about how fast months pass by! And it's not only months that pass in an instant, but summer as well. I feel like it was just June and I moved to Orléans and now it's already September. Where did those three months go? Well besides moving, I also went back to Finland to see my family and friends. I also took one blog free week!
In August I got back on track and published more outfits than I remembered. Some of them were taken in Orléans and some in Helsinki. In August my hair got a makeover and from these pictures, you can see pretty well the difference. Almost half of my hair was cut off, but I don't regret it even for a second. The opposite actually. I'm hoping that my hair stops growing, because I'm loving this length so much, heh!
Which hairstyle do you prefer on me? And what was your favorite look of mine from August?
With this post I officially kiss summer goodbye and welcome fall with open arms!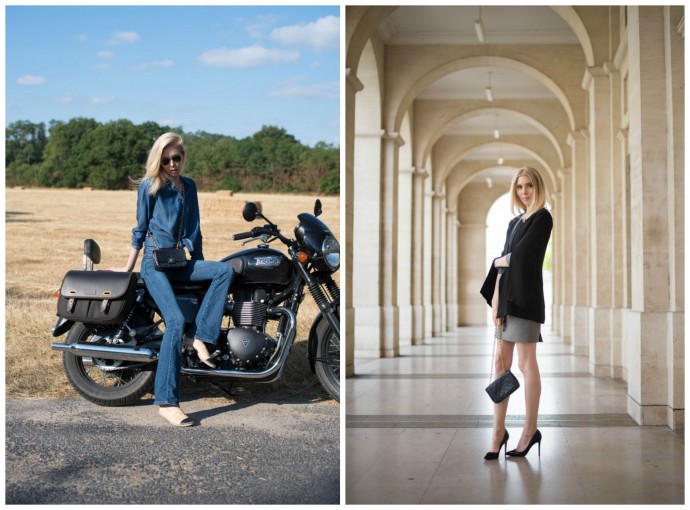 3. Sunday ride (here) / 4. Cocktail O'clock (here)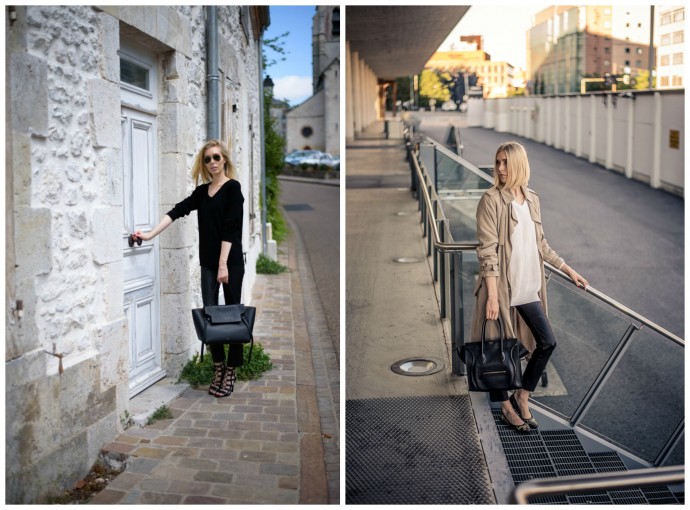 5. Keeping it simple (here) / 6. These leather pants (here)