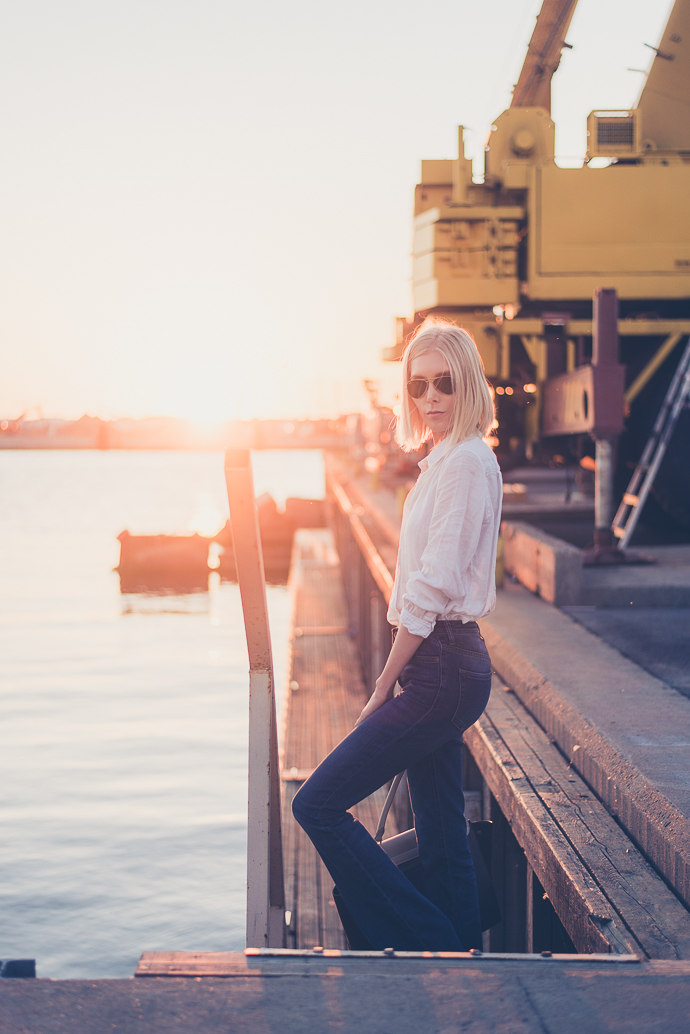 Kun näin nämä asukuvat ensimmäisen kerran niin ajattelin, että; "Nainen, siirry sivuun. You're blocking the sunset!". Auringolasku on siis näissä kuvissa mielestäni huomattavasti mielenkiintoisempi kuin asuni, mutta jätetään maisemakuvat seuraavaan kertaan. Asusta ei voi sen enempää sanoa kuin, että niin peruskauraa, mutta täydellinen joka päivän arkiasu. Tätä Célinen laukkua olen kyllä ikävöinyt ja nyt sain sen vihdoin raahattua mukanani. Laukkuja en omista montaa, mutta ne ovat ehkä se suurin päänvaiva raahata maasta toiseen. Ruumaan kun en niitä halua laittaa ja koneeseen saa tuoda rajallisen määrän tavaraa. Onneksi kaikki laukkuni ovat nyt saman katon alla, joten niistäkään ei tarvitse enää huolehtia.
Saavuimme siis eilen takaisin kotiin ja tuntuu hieman oudolta olla taas täällä. Itselläni on vielä viikko ennen opiskeluiden alkua ja tämä viikko menee ranskankieltä opiskellessa. Täytyy vähän terästää taitoja ja muistiani, etten tipu ihan heti kärryiltä. Toivon myös todella, että kurssikaverieni joukosta löytyisi samanhenkisiä ihmisiä, jotta saisin omaa sosiaalista verkostoani kasvatettua. Se kun on mielestäni todella tärkeää, että kaikki ystäväni eivät tule vain poikaystäväni puolelta.
No mutta, nyt takaisin ranskankielen opiskeluun. Hyvää viikkoa kaikille!
When I first saw these outfit pictures my first thought was; "Woman get out of the way! You're blocking the sunset!". Needless to say, I think this view is much more interesting than my outfit, but let's leave the scenery pictures for another time (or another blog). What else can I say about this look except that it's an everyday uniform? Nothing special, but something that always works. I have missed this Céline bag though, which I now managed to bring with me to France. Bags are a nightmare to move from country to another as I don't want to check them in, but then again the cabin space is very limited. Luckily I now have all my babies with me so I don't have to worry about them anymore.
So last night we arrived home and it feels a bit weird to be back. I still have a week before my lessons start and this week is all about refreshing my French skills. I'm also hopeful to meet some nice people (who share the same interests) within my new classmates, so fingers crossed. I think it's very important to have a good group of friends as it makes integrating to a new city (and country) a whole lot easier.
Now I'm off to learn my French so enjoy your day everyone!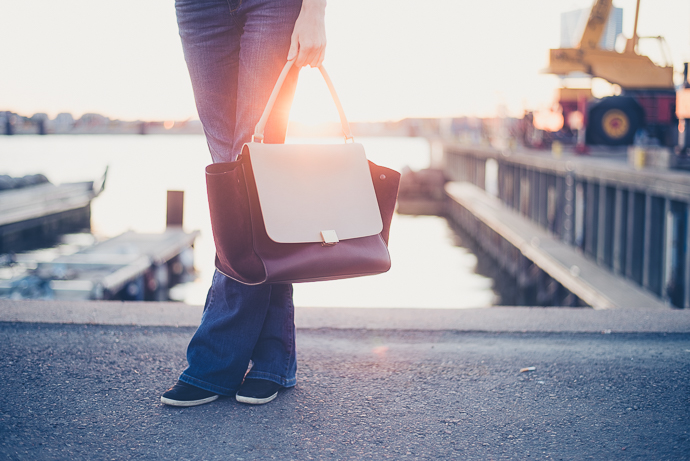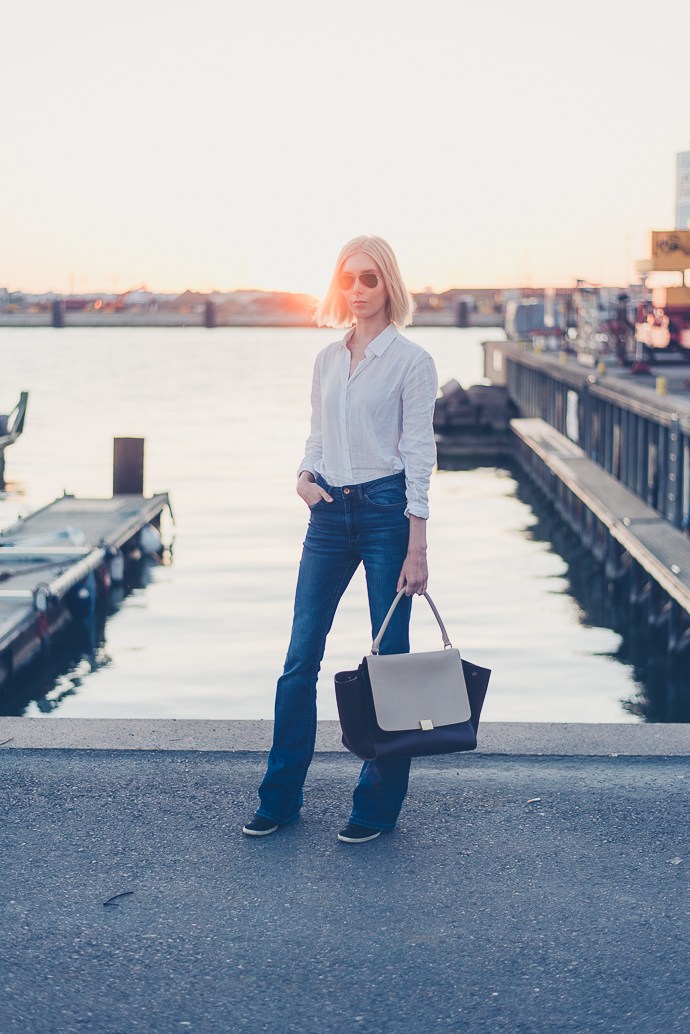 Linen shirt / Uniqlo
Jeans / Mango
Bag / Céline
Sunnies / Ray Ban
Sneakers / Paul Green