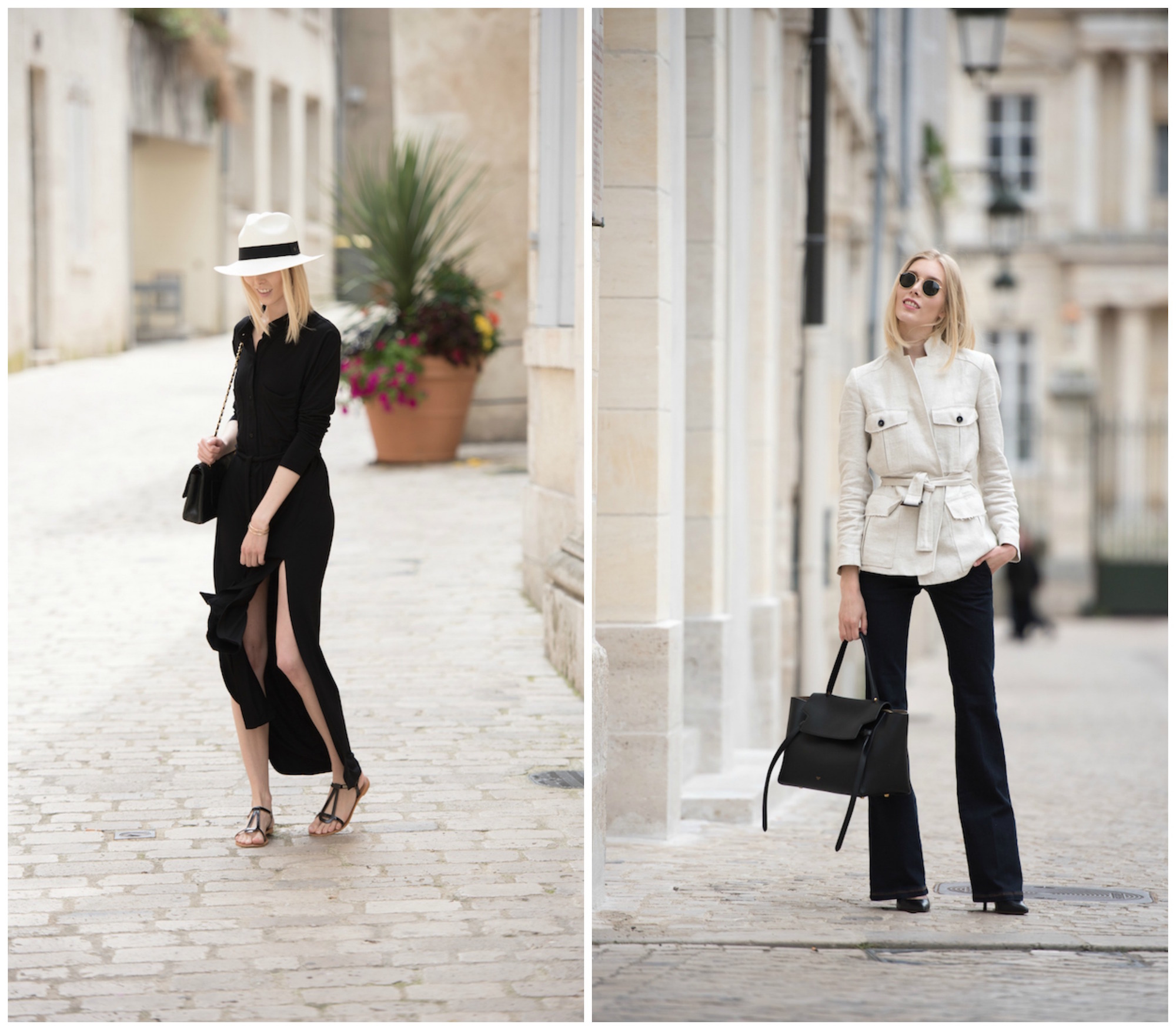 1. Maxi dress   /   2. Linen blazer
Heinäkuun asut olivat hyvinkin mustavalkoisia ja muistan, että vasta tässä kuussa ilmat alkoivat lämmetä. Kesäkuu kun oli hyvinkin kylmä. Lämpö näkyi tietenkin pukeutumisessani ja hellemekot tuli kaivettua ensimmäistä kertaa kaapista talven jälkeen. On uskomatonta, että tänään on virallisesti kesän viimeinen päivä ja huomenna alkaa syksy! Meidän kesä sai ihanan päätöksen, sillä olemme saaneet nauttia ystäväpariskuntamme seurasta viimeiset neljä päivää. Tänään viemme heidät takaisin lentokentälle ja heidän matka jatkuu kohti Luxembourgia. Kentältä kurvaan sitten Q Hairiin, missä Sedin tekee hiuksilleni taas taikojaan. Loppuviikon saamme vielä nauttia upeasta Helsingistä ja sitten Ranska jo kutsuukin!
Mutta mikä näistä heinäkuun asuista kolahti teihin parhaiten? Itse tykästyin etenkin tuohon mustaan trikoomekkoon ja valkoiseen pitsiunelmaan! Harmi, että Suomessa niille ei ollut pahemmin käyttöä vileästä säästä johtuen…
Hyvää elokuun viimeistä päivää kaikille!
As you can see, my looks of July were mainly black and white. I remember July being the first real summer month, as June was so cold. I took out my summer gear and even bought these two dresser (the black maxi one and the white lace dream). Summer feels quite far away now, that the weather has cooled down and Fall is officially here tomorrow. We've had the best ending to this summer, as we have hosted our friend in Helsinki for the last four days. Today they are heading back home and we are leaving on Monday.
But back to these older looks…which one was your favorite? Enjoy this last day of August everyone!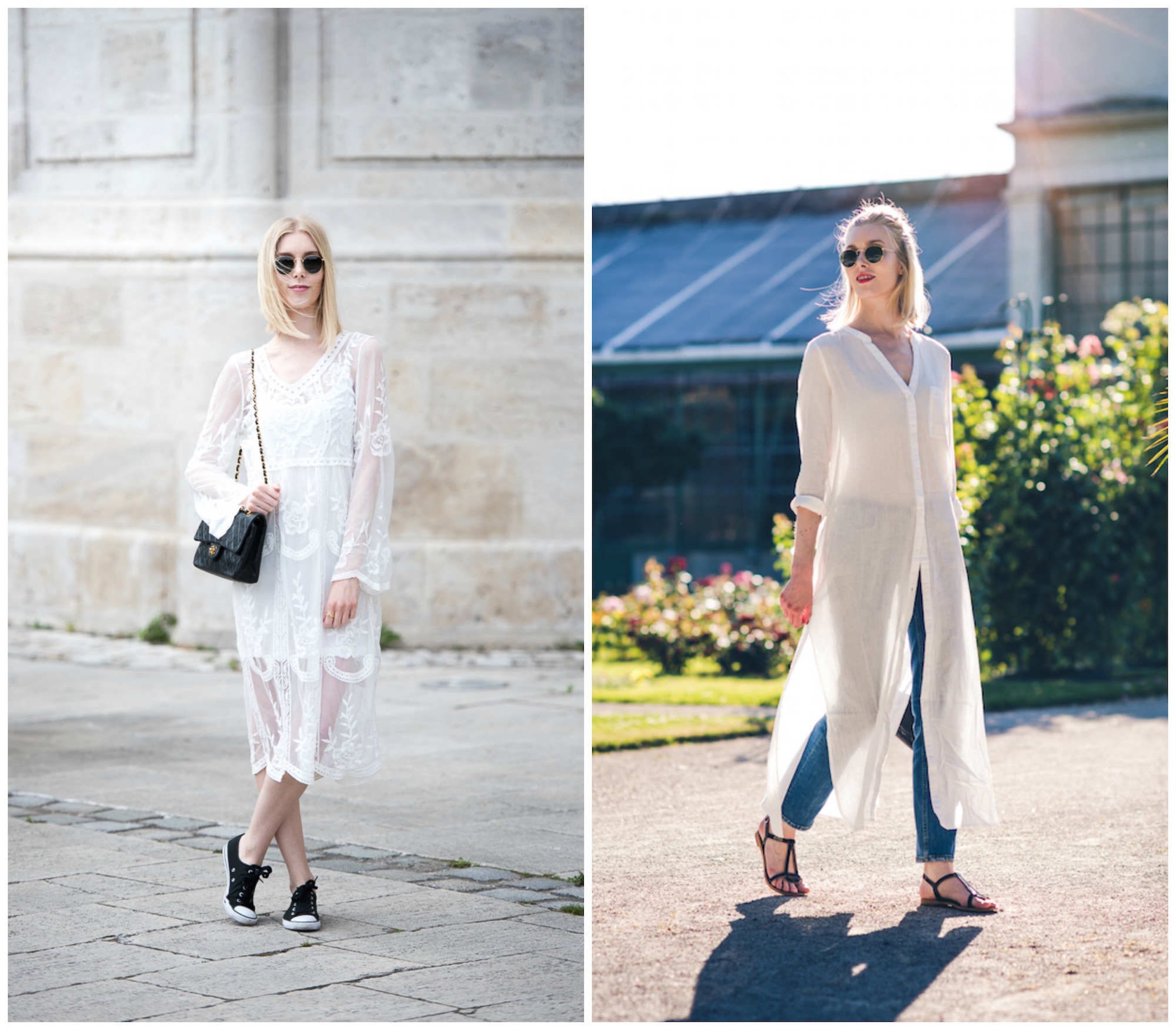 3. White lace dress   /   4. Dress over jeans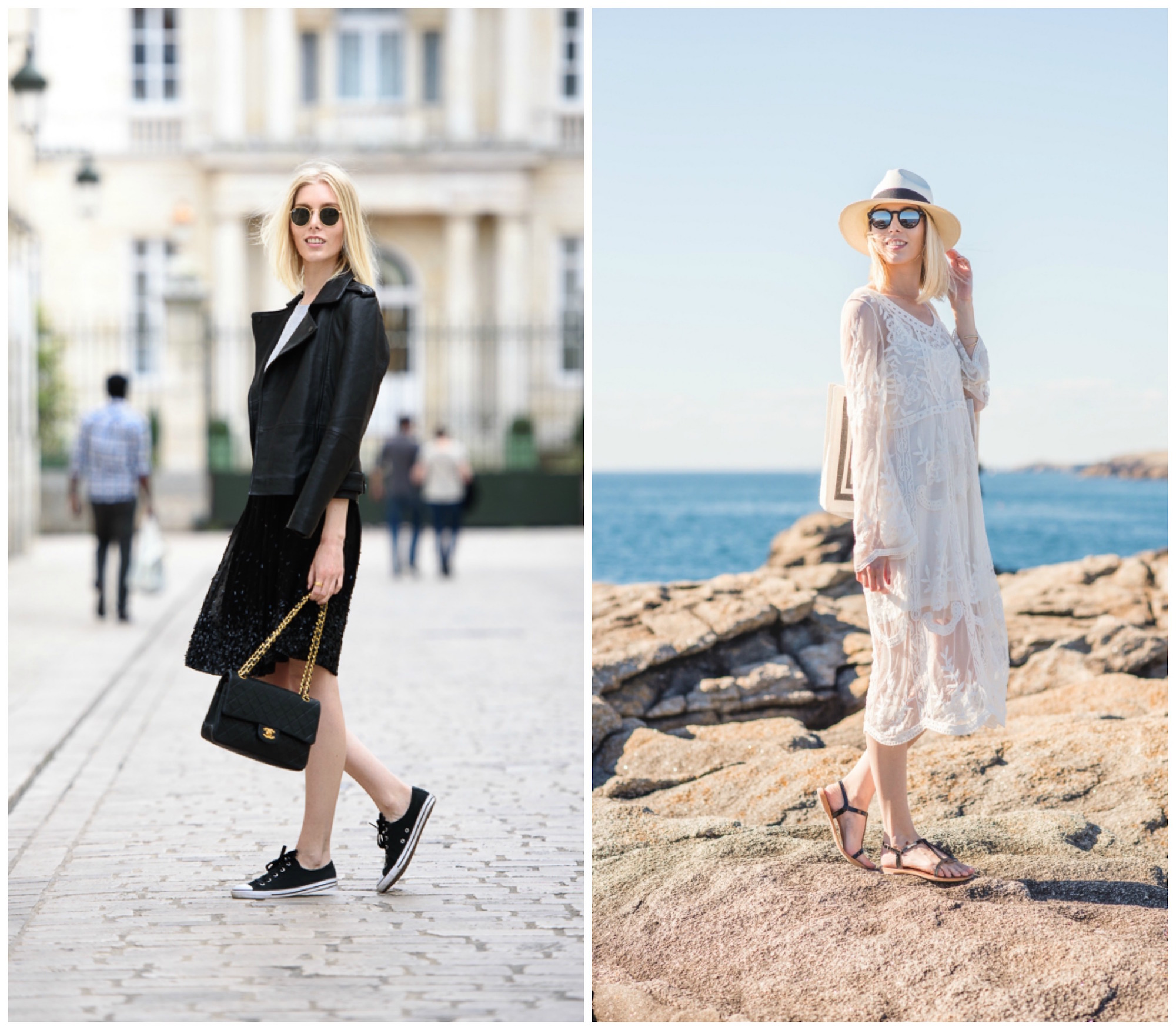 5. Sequins in the summer   /   6. Holiday uniform