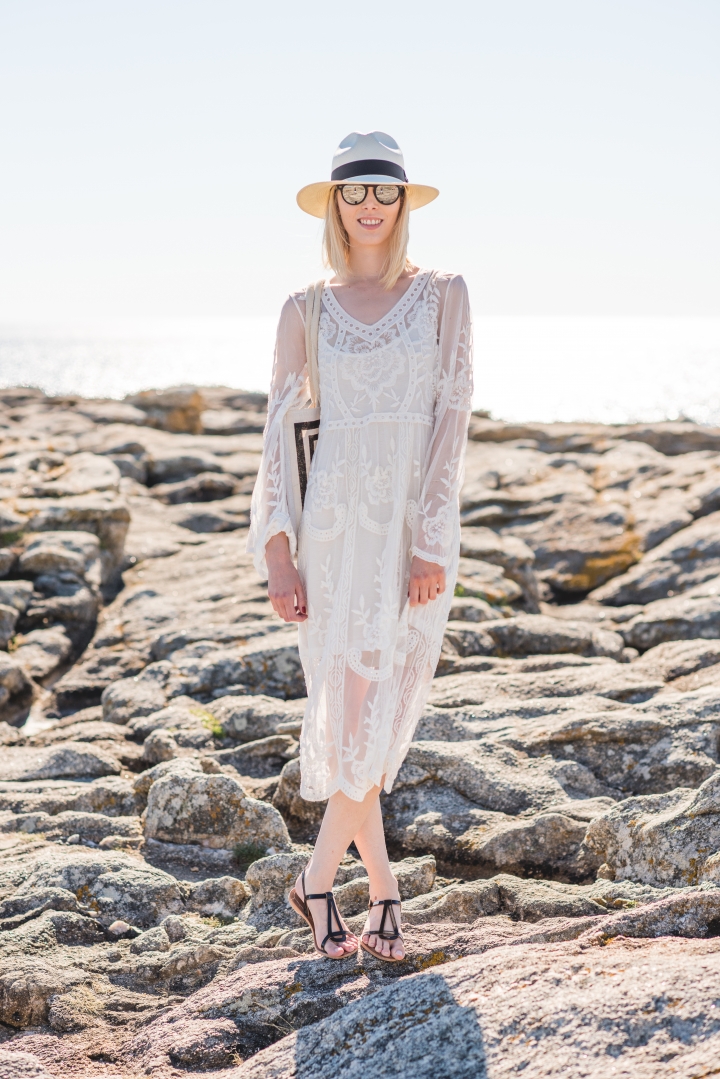 Pakkasimme viime torstaina laukkumme ja suunnistimme kohti länsirannikkoa ja Saint-Maloa. Olin onneksi tarkistanut säätiedotuksen etukäteen, sillä loman ensimmäistä kaksi päivää sai kyllä heittää paksun neuleen päälleen. Saint-Malossa asteet olivat noin +20 ja kun siihen lisäsi vielä kylmän tuulen Atlantin suunnalta, niin auringossakaan ei ollut paahtavan kuuma. Oikeastaan itselleni aivan täydelliset lämpötilat. Illalla oli sitten jo niin viileää, että kevyt toppiksen sai heittää niskaan, jos halusi nauttia illallista ulkona.
Reissumme päättyi Quiberoniin (josta nämä kuvat on otettu) ja siellä sai sitten liikkua hieman kevyemmässä varustuksessa. Palasimme kotiin sunnuntaina iltapäivällä viiden tunnin ajomatkan jälkeen (apua mitä ruuhkia…) ja Orléansissahan oli sitten niin helteistä, että Saint-Malon lämpötiloja tuli kyllä ikävä. Keski-Ranskaan on nyt luvattu muutaman päivän ajan jopa +35 asteen helteitä…
Aurinkoista päivää kaikille!
So on Thursday we packed our things and drove to the west coast and more specifically to Saint-Malo. I'm glad I checked the weather forecast before going, because even if it was sunny, the cold wind from the Atlantic made the air quite chilly. Most of the vacation I wore my knit on top of this dress, but on Saturday we moved to Quiberon and there it was warmer (these pics were taken there).
I actually didn't mind the cooler temperatures at all, especially now that it's almost +35 degrees in Orléans, which is too much for the city. Well, on the bright side, at least summer is definitely now here!
Enjoy your day everyone!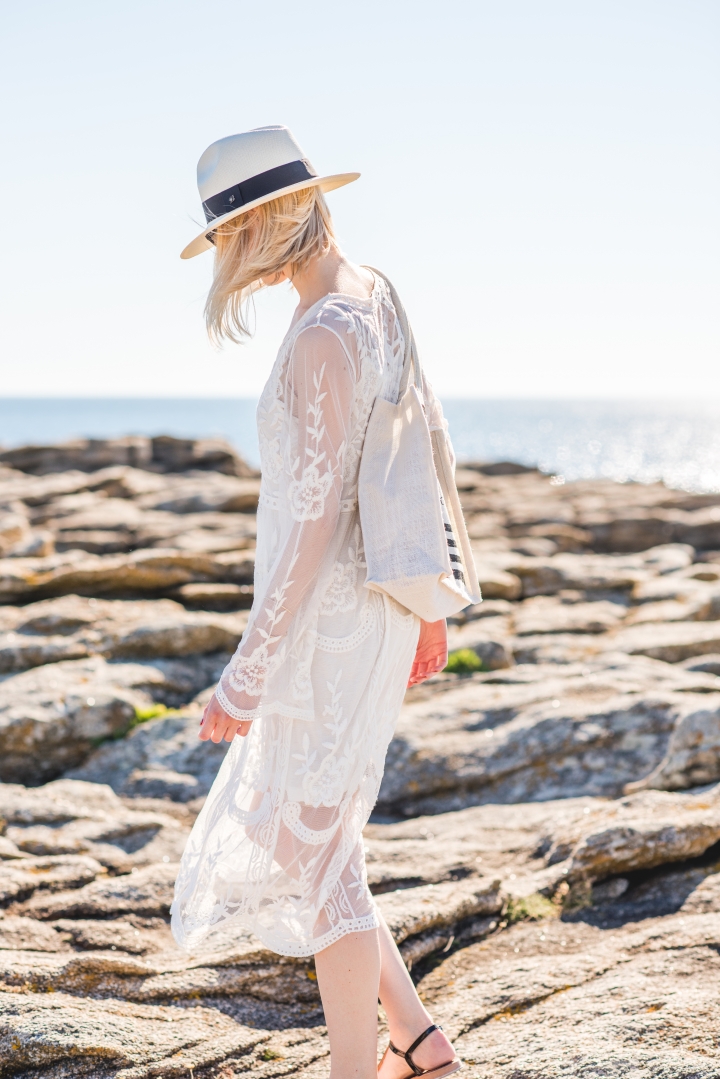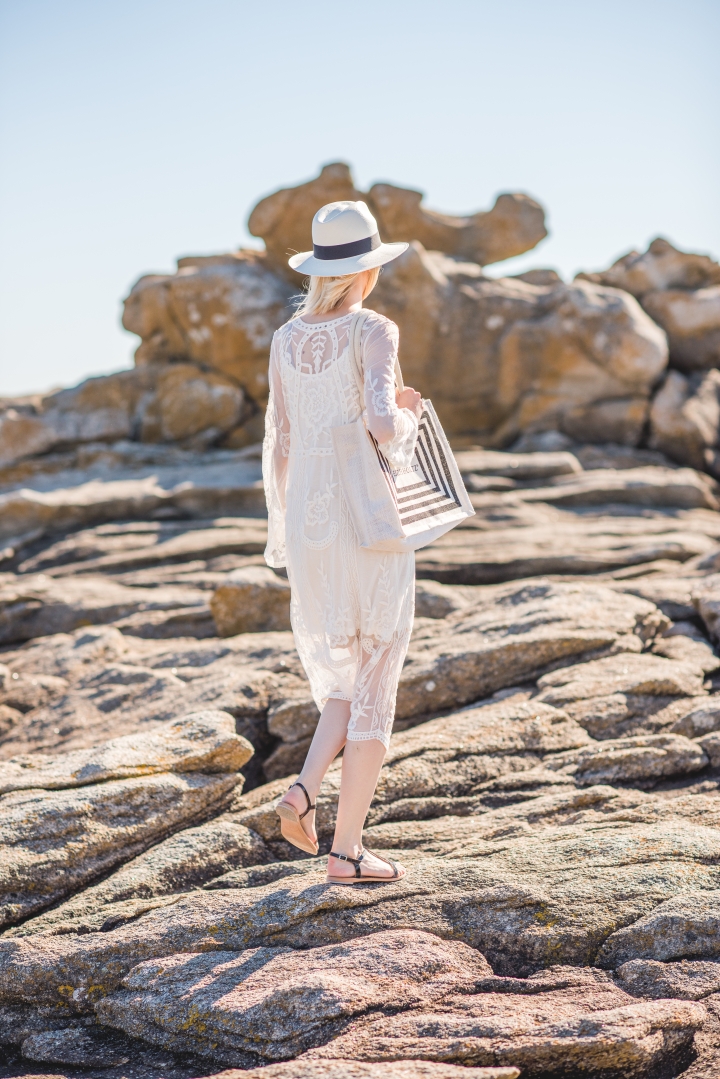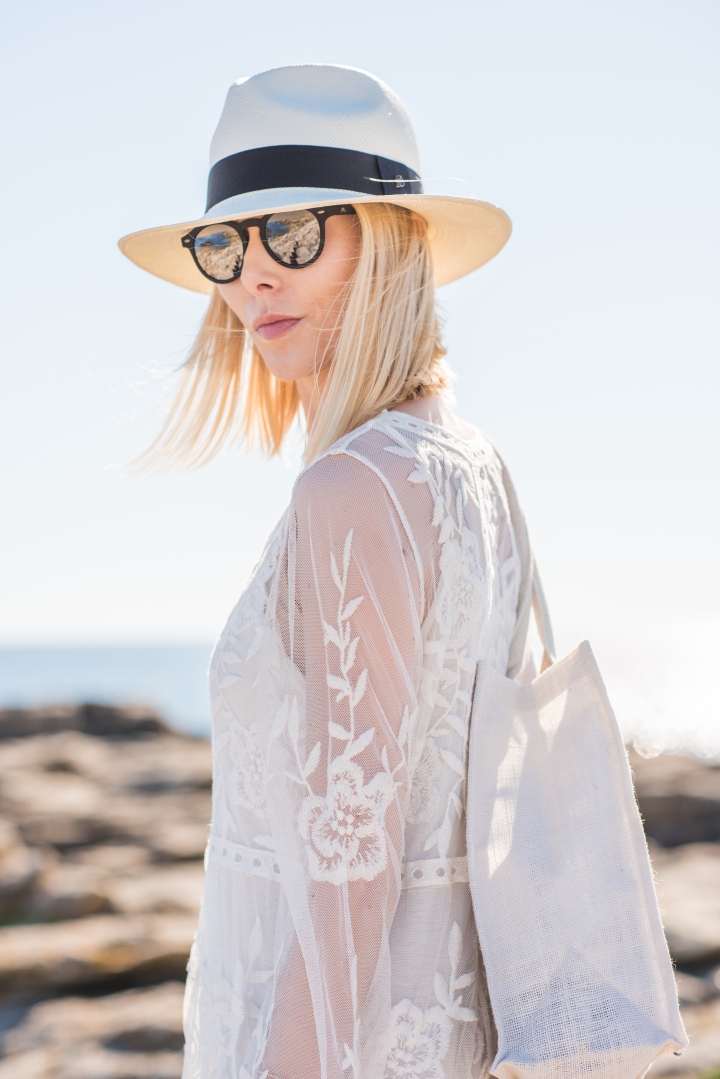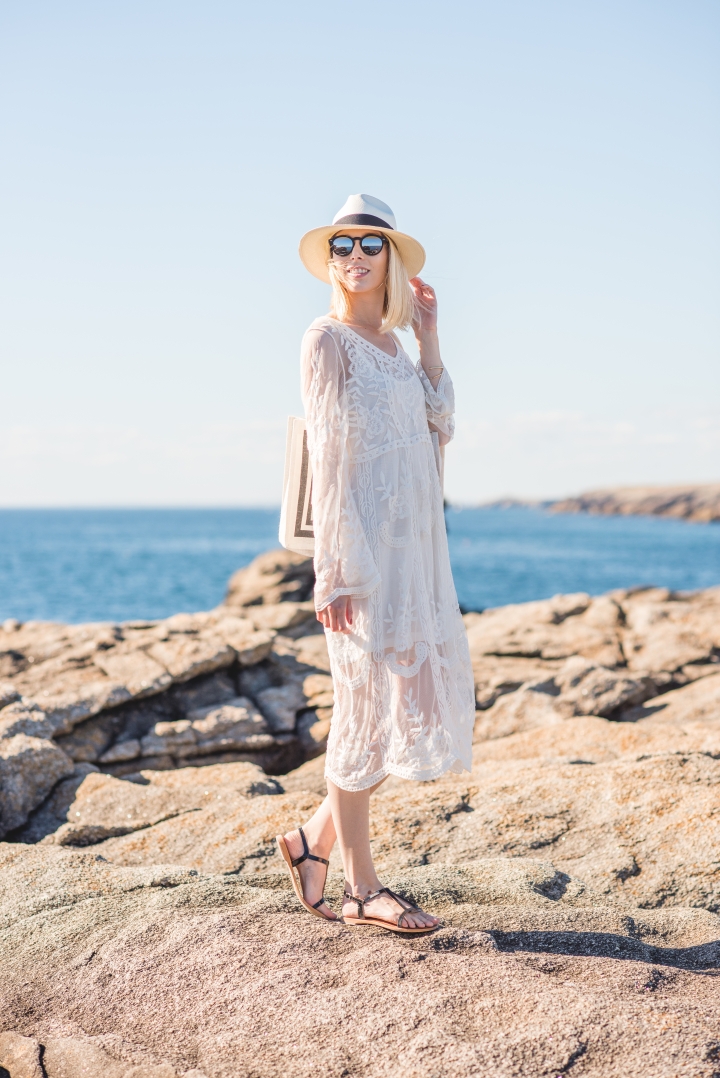 Dress / Mango (similar here*, here*)
Hat / Balmuir*
Sandals / Les Tropeziennes*
Sunnies / Montana
*Gifted/Commercial links.