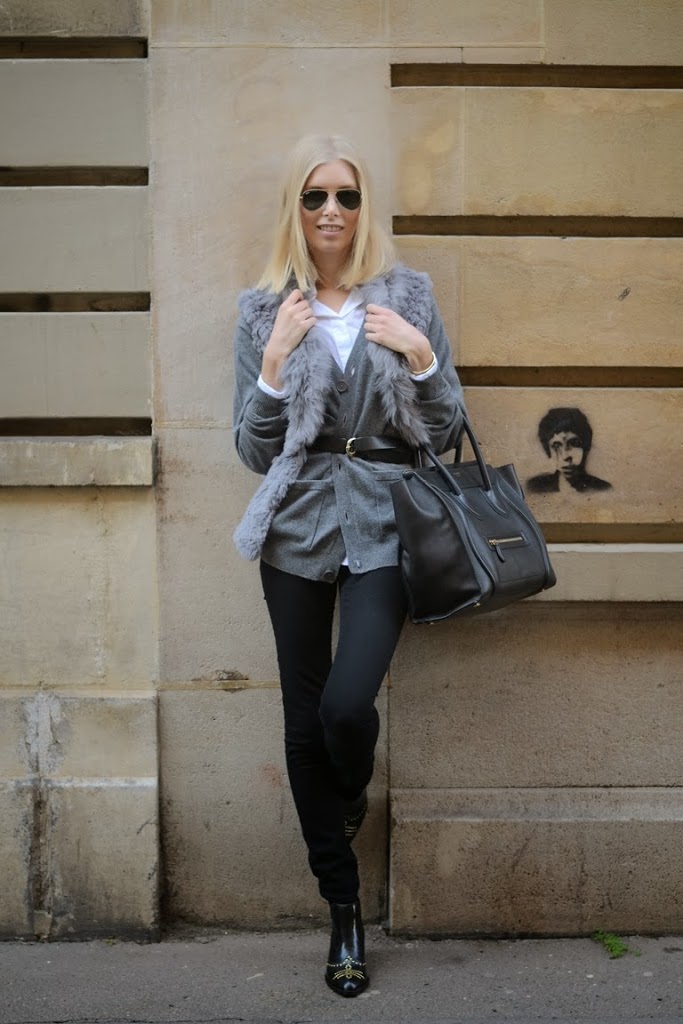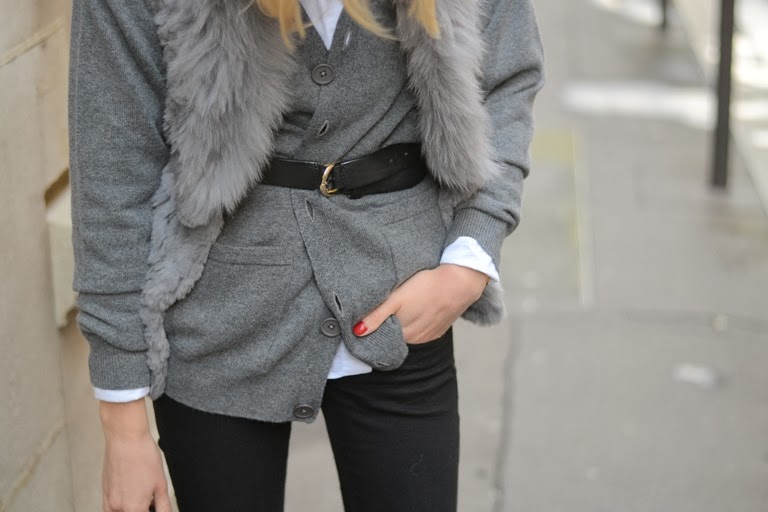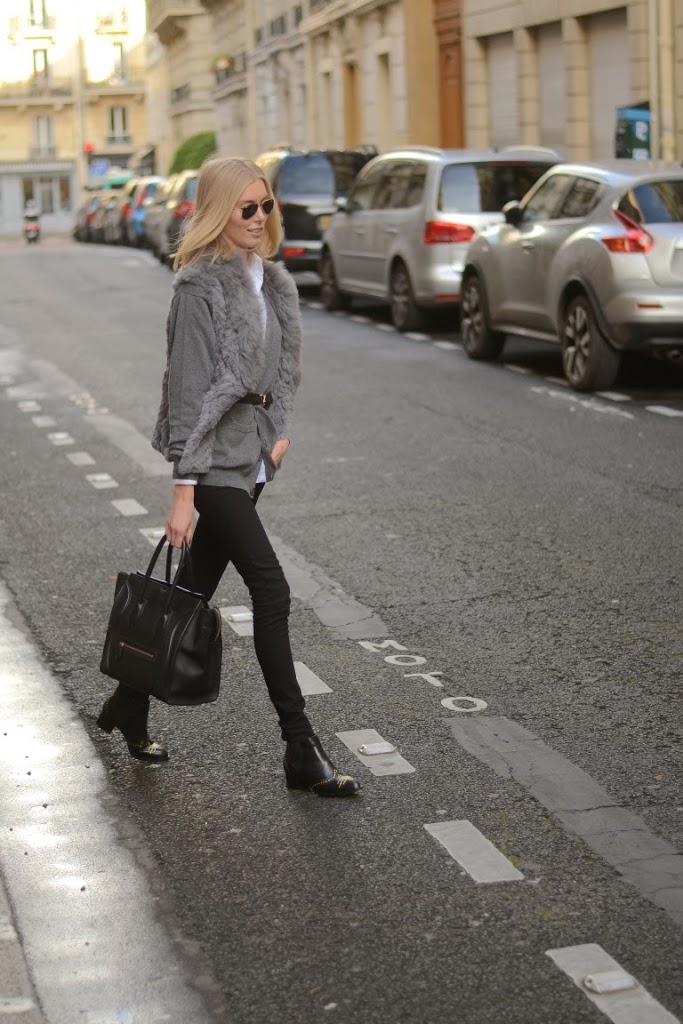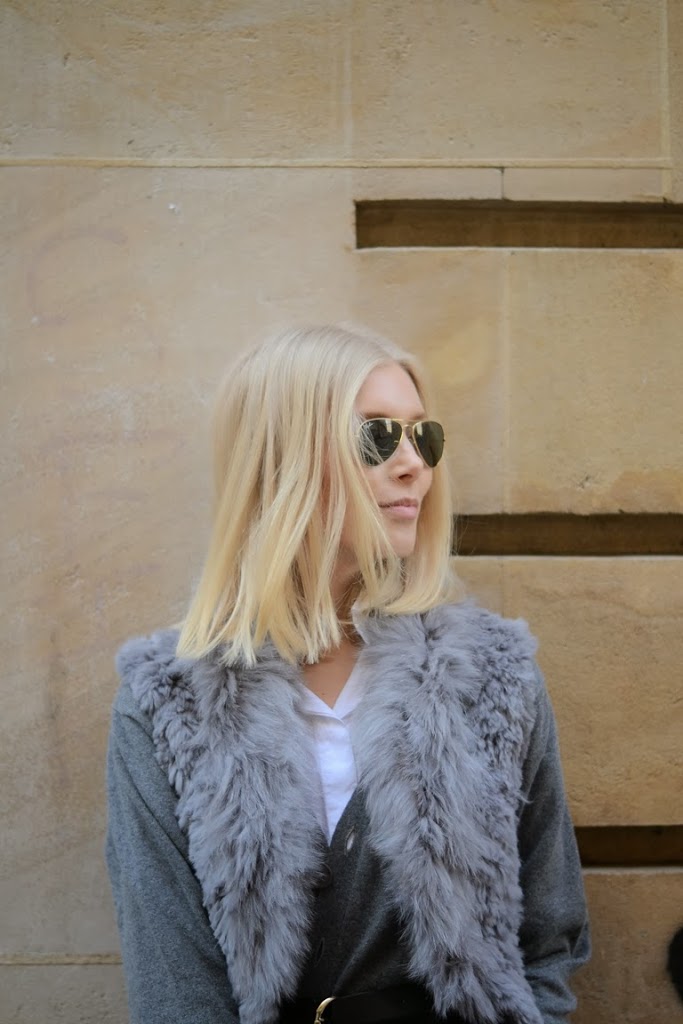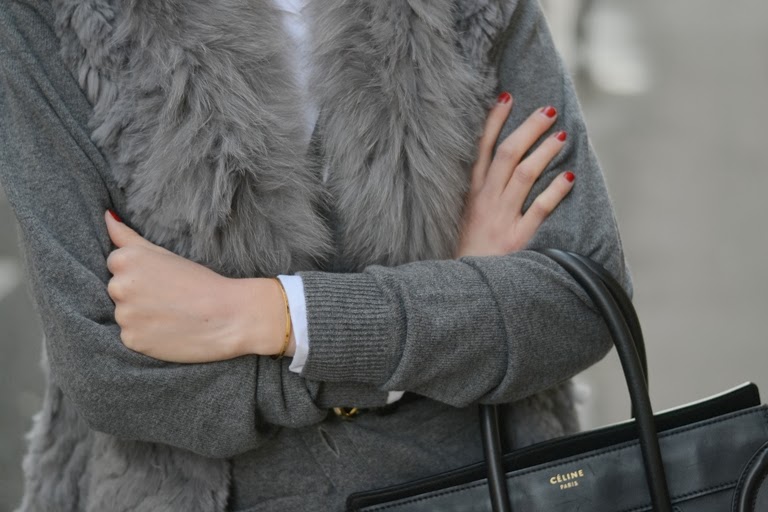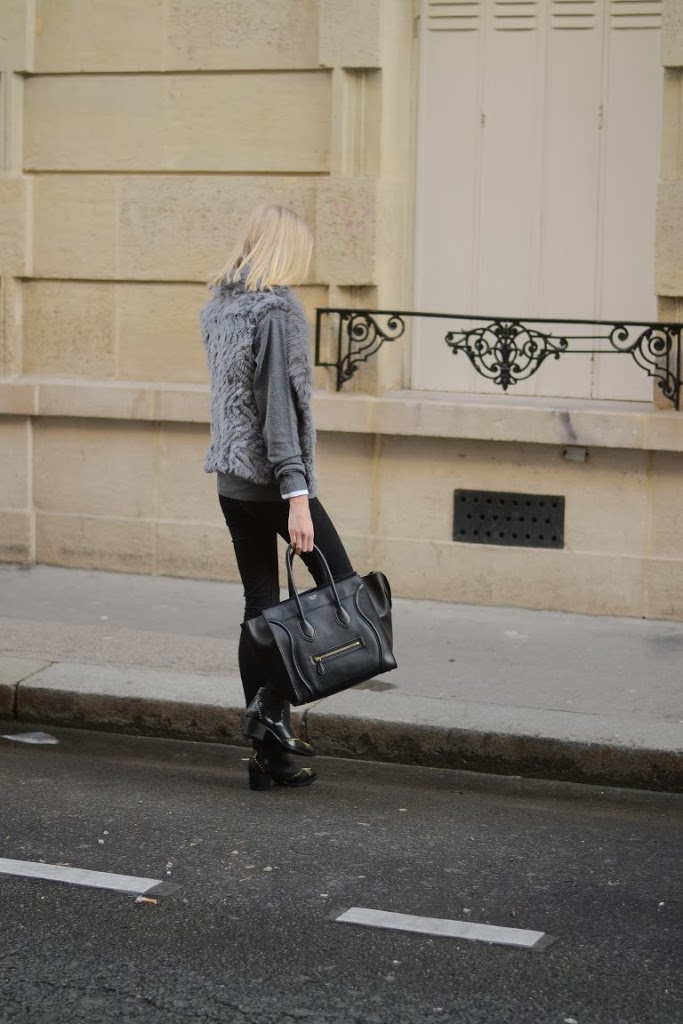 Vest / Ebay
Cashmere cardigan / Floreal (similar here)
Shirt / Stella McCartney
Jeans & Boots / H&M (similar here)
Belt / Massimo Dutti (similar here)
Bag / Céline
Bracelet / Saint Laurent (similar here)
Sunnies / Ray Ban
Layering works so well during Spring when the weather is not that warm yet. The best part is of course that you can easily add or remove layers depending on the temperature. This grey cardigan I bought in Mauritius and it's so comfortable. Works well on top of a simple t-shirt or over a white shirt like in this outfit.
Hope you had a great weekend!
Kerrospukeutuminen toimii niin hyvin keväällä kuin ilmat ei ole vielä kovin lämpimät. Paras osuus luonnollisesti on, että kerroksia voi lisätä tai karsia lämpötilan mukaan. Tämä harmaa neuletakki oli yksi Mauritius löydöistä ja se taitaakin olla ainut napillinen neule kaapissani. Jostain syystä pidän enemmän o-aukkoisista neuleista, mutta tämä on hyvä juurikin kerrospukeutumisen kannalta. Toimii myös hyvin pelkän t-paidan kaverina tai sitten valkoisen kauluspaidan kanssa niinkuin tässä asussa.
Tiistaina on muuten tarkoitus mennä kuvailemaan Chanelin näytöksen ulkopuolelle, joten sormet ristiin, että ei sataisi. Viime viikolla ja viikonloppuna vettä tuli nimittäin joka päivä enemmän tai vähemmän ja luonnollisesti silloin kuvaaminen hankaloituu aika paljon. No mutta, tiistaiksi toivotaan aurinkoa ja lämpöä hyvien kuvien nappaamiseksi! EDIT/ Tänään aurinko paistaa lähes pilvettömältä taivaalta, joten pääsen kuvailemaan, jess!

Toivottavasti teillä oli hyvä viikonloppu!
*Commercial links/ Mainoslinkkejä