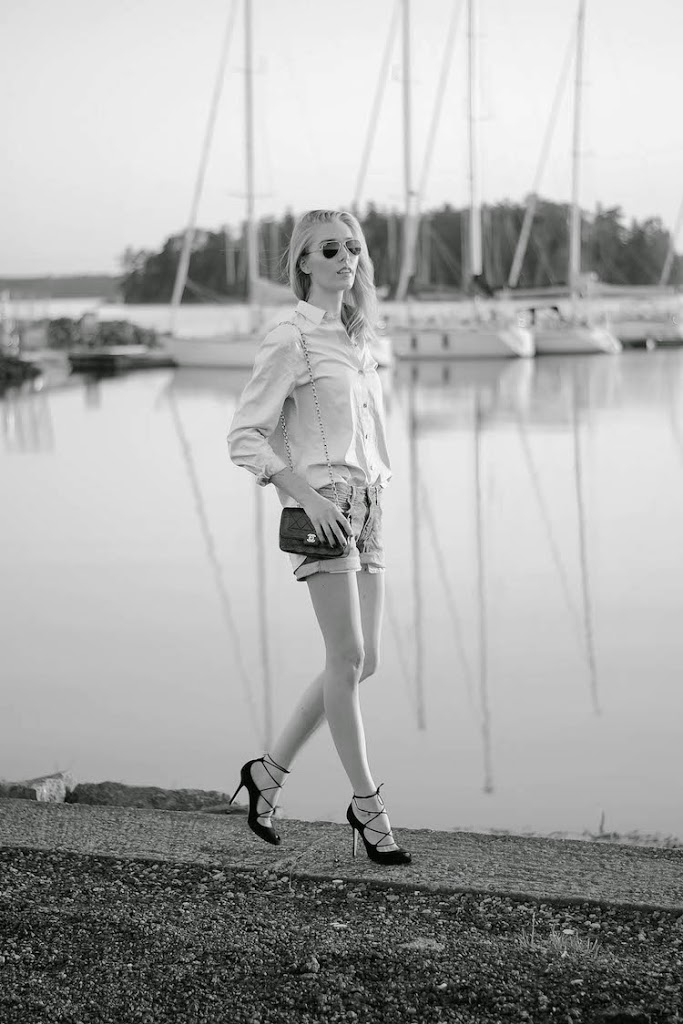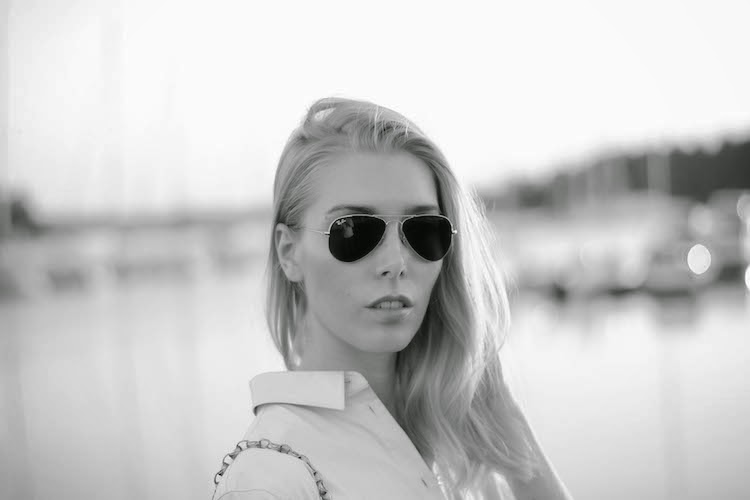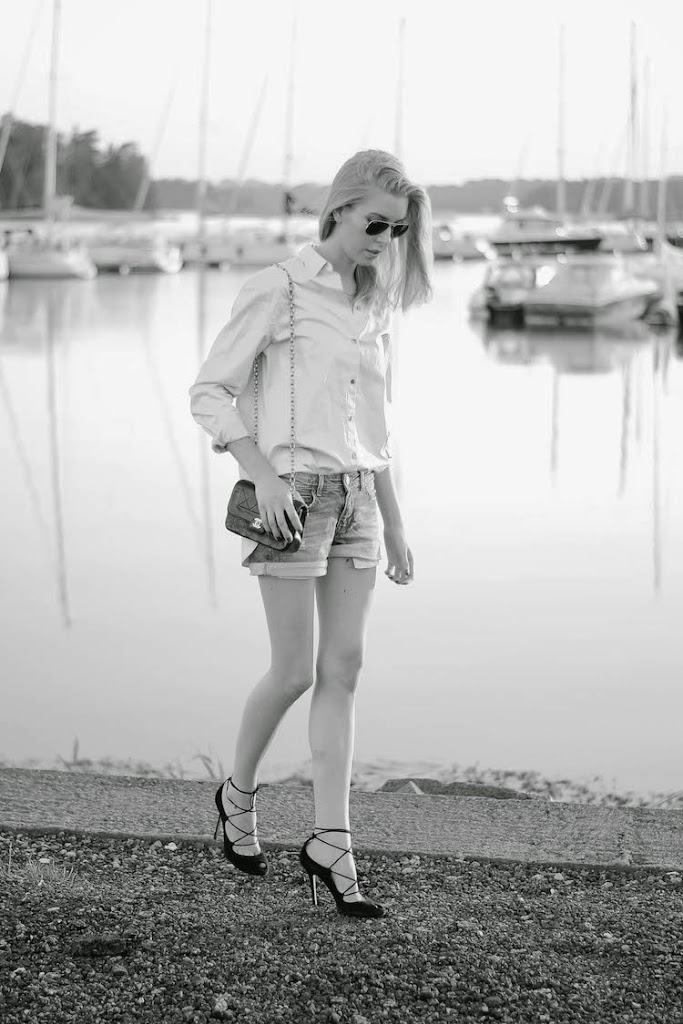 Jean shorts / Zara
Shirt / Alexander Wang
Heels / Jimmy Choo
Bag / Chanel
Sunnies / Ray Ban
Asukuvaa muutaman viikon takaa (vielä silloin kun omistin pitkät hiukset). Täytyy kyllä sanoa, että niitä ei ole ikävä sitten ollenkaan!
Käytän shortseja todella harvoin kaupungissa (käytän niitä enemmän landella ja lomilla), mutta koska illat Suomessa on ollut sen verran lämpimiä päätin laittaa ne yhtenä iltana päälle kun lähdin drinkeille ystävieni kanssa. Yhdistin ne korkkareihin sekä siniseen kauluspaitaan, jotta itselläni ei ollut sellaista fiilistä, että olisin tullut rannalta suoraan drinkeille! Tosin sekin on täysin sallittua näin kesällä ja varmaan ihan toivottuakin! 😉
Outfit from a few weeks back when I still had my long hair. I have to say that I don't miss it at all!
Jean shorts are something I rarely wear in the city (usually only at the summerhouse or on vacation), but since the evenings have been so warm I chose to wear them for an evening out with friends. I paired them up with a collar shirt and high heels to make them more suitable for the city and an evening out.