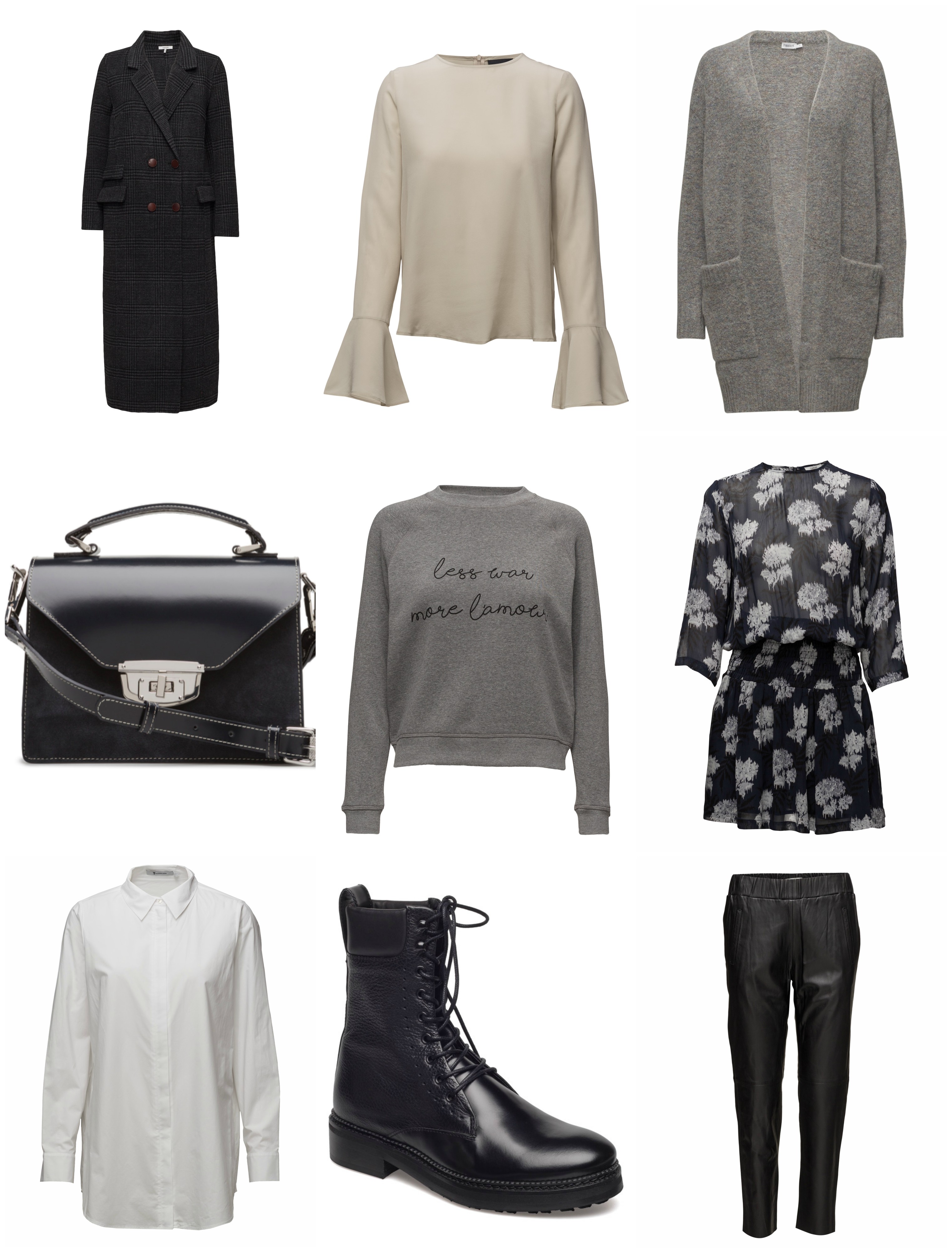 Coat / Ganni   Silk shirt / 2ndday   Cardigan / Filippa K
Bag / Ganni   Sweatshirt / Rebecca Minkoff   Dress / Ganni
Shirt / T by Alexander Wang   Boots / Filippa K   Leather pants / Stand
Eilen stadiin iski ilmeisesti kunnon myrsky, mutta täällä landella päästiin todella vähällä. Sadetta ja pientä ukkosta, mutta mistään myrskystä ei ollut tietoakaan. Katsoin muutamia Insta-videoita Flow:sta sekä keskustasta ja aika hurjalta näytti. Toivottavasti selvitään ilman myrskyjä ainakin seuraavat pari viikkoa. Saan torstaina vihdoin ja viimein ystäväni Kaliforniasta asti luokseni, joten nyt toivon todella, että ilma pysyisi edes kohtuullisena. Hän ei ole ikinä käynyt täällä, joten olisi niin ihana näyttää hänelle miltä kotimaani näyttää auringon alla!
Rauhallista sunnuntaita kaikille!
A storm hit Helsinki yesterday evening, but I was safe in the countryside. We only had a little rain and thunder here, but it passed quickly. I saw some crazy videos from the center with things flying around and trees falling. Let's hope there's no more storms this summer. Especially now that my American friend is coming over next week…Finland better show it's best side, heh!
Have a relaxing Sunday everyone!
*Commercial links/Mainoslinkkejä.
Save
Save
Save
Save
Save
Save
Save
Save
Save
Save
Save