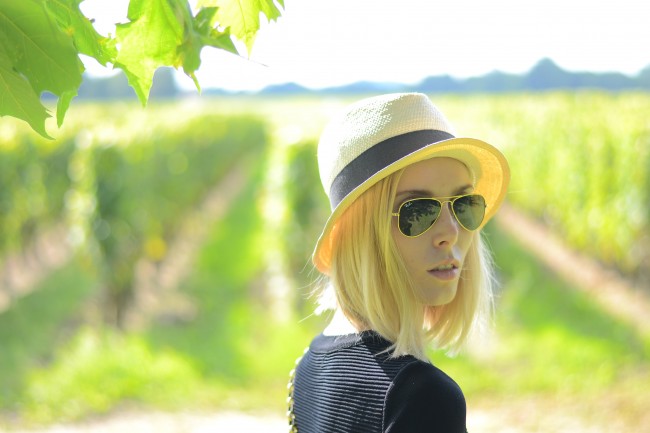 [dropcap custom_class="normal"]Tässä on vielä meidän Ranskan reissun viimeinen asukuva. Tämä crop top oli ihan loistava ostos kesän alennusmyynneistä sillä se on mitä mahtavin vaatekappale kynähameen seurana ja sopii myös näiden shortisen kanssa.[/dropcap]Nämä shortsit on kyllä niin lyhyet, että niillä ei tullut muuta kun käveltyä hotellin alueella. Ihmisten ilmoille en kyllä näiden kanssa ihan heti lähtisi…Rannalla ne vielä toimivat loistavasti, mutta kaupunkiin aivan liian lyhyet omaan makuuni.
[spacer]Viime viikko oli ihan super kiireinen, joten tämä viikonloppu kuluu landella lepäillessä. Palaillaan taas alkuviikosta. Rentouttavaa lauantaita kaikille!
[spacer]
This is the last outfit post from our road trip in France. This crop top was a great find from the summer sales and works well with these jean shorts and with pencil skirts. These jeans shorts are so short that I only wore them at the hotel area. In my opinion they are way to short to be worn in the city for example. I guess they are the perfect beach shorts, but as winter is coming up, I don't think I'll have a lot of use for them in the next months…
[spacer]
My last weeks have been super busy and hectic and so this weekend is dedicated to relaxing at the summerhouse. It's such a stress-free zone for me. Have a great Saturday everyone!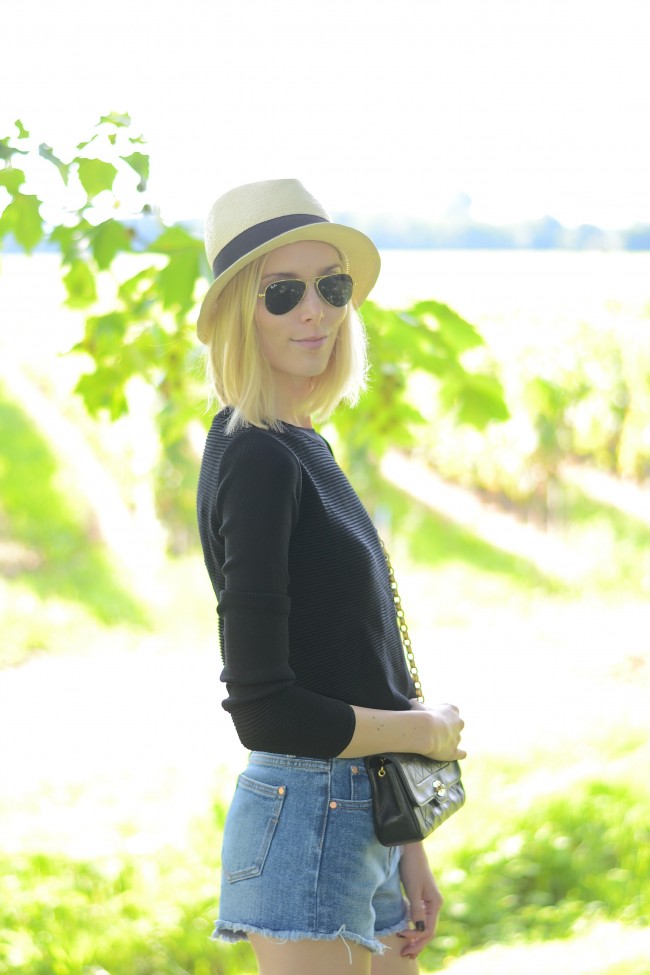 Jean shorts / Zara
Crop top / Zara
Bag / Chanel
Espadrilles / Chanel
Hat / Galeries Lafayette
Sunnies / Ray Ban
Bracelet / Saint Laurent