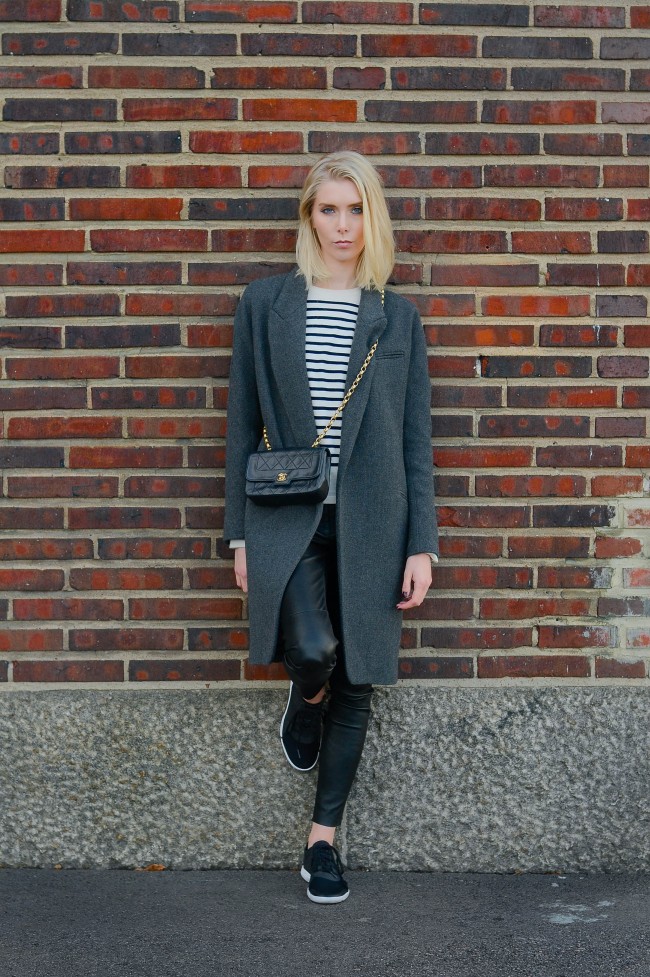 Nämä tennarit on yksi tämän vuoden parhaita ostoksia. Mä olen käyttänyt niitä ihan luvattoman paljon ja olen vähän ihmeissäni siitä miten ne on korvannut mun muut kengät (esimerkiksi bikerit joiden nimeen vannoin aikaisemmin). Ne kun on saanut pölyyntyä kaapissa! Toisaalta kohta tennarit joutuu talviteloille ja sitten muut kengät pääsevät käyttöön. Mun pitää muuten ensi kuussa tehdä lista tämän vuoden parhaista ostoksista. Olen nimittäin tehnyt muutaman sellaisen hankinnan, joita olen etsinyt jo pidemmän aikaa ja joiden pitäisi kestää kaapissa vuosia. Löysin vihdoin parka takin ja onneksi odotin sillä löysin ihan täydellisen sellaisen. Ensi viikolla asukuvia siitä!
P.S. Tätä mun "focus on the good"-ajattelua koeteltiin tällä viikolla oikein olan takaa. Tajusin nimittäin, että viidet asukuvat ja kuvat yhtä arvontaa varten oli hävinnyt kuin tuhka tuuleen. Siinä meni viikon työ, joten sanomattakin on selvää, että otti päähän. Nopeasti yritin asennoitua positiivisemmin ja miettiä, että kuviahan ne vaan loppupeleissä oli. Se on pientä se! Ja se arvontakin olisi ollut Focus polkupyörästä, joten kelasin, että ehkä se kannattaisi toteuttaa kevällä? Vai polkeeko monet teistä kesät-talvet?
//
These sneakers were one of the best purchases of this year. I have worn them so many times already that my other shoes are feeling a bit jealous. Well as winter is coming, these babies are going on holiday, which is good so I can finally wear some sturdy biker boots. Sneakers are just so damn comfortable so hopefully I won't miss them too much. By the way, next month I'll do a post of my favorite purchases of this year. I finally found a perfect parka coat (and it will definitely be on that list), but first I'll show you some pictures of it. That's coming next week!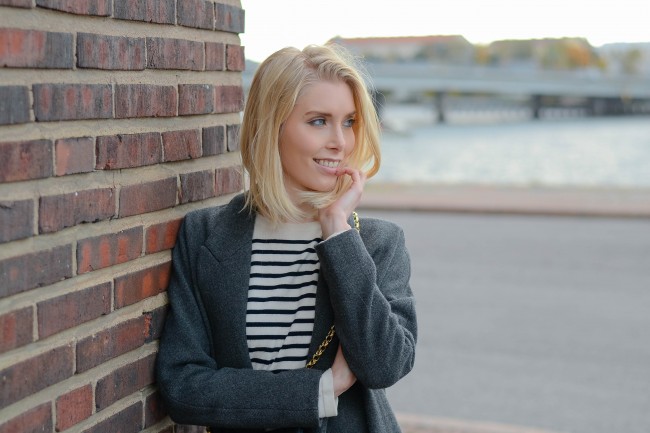 Coat / Zara (similar here)

Knit / Filippa K (similar here)

Leather pants / Zara (similar here)

Bag / Céline
Sneakers / Adidas by Stella McCartney (similar here)

* Mainoslinkkejä.
Save