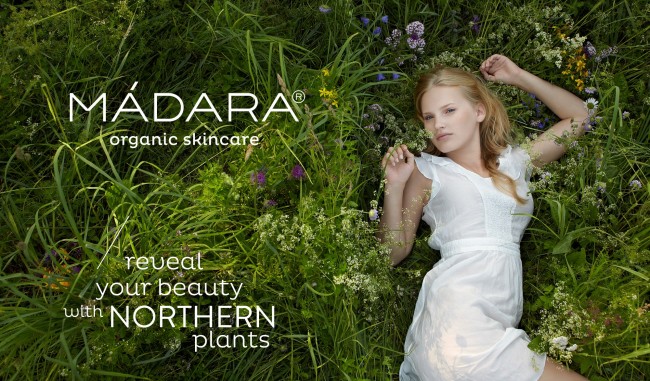 [dropcap custom_class="normal"]Vinkki niille, ketkä on mahdollisesti missannut uutiset Madaran tämänpäiväisestä alekamppiksesta. Madaran nettisivuilla on tänään kaikki tuotteet -40%, joten kannattaa tehdä tilaus ennen puolta yötä, jotta pääsee nauttimaan tästä hyvästä alennuksesta. Itse tein tilauksen johon kuului syväpuhdistusvaahto ja kuorintanaamio. Mä vannon etenkin tuon putsarin nimeen. Se puhdistaa kaiken (myös meikit) jättäen ihon pehmeäksi. Vaahtoinen koostumus tekee siitä super miellyttävän käyttää, joten voin kyllä  lämmöllä suositella sitä kaikille. Ihan yksi mun lemppari kosmetiikkatuotteistani![/dropcap]
Ja tänäänhän lanseerattiin myös Alexander Wangin kokoelma H&M:n liikkeissä. Tekikö moni teistä ostoksia? Tykkäsin mallistosta, mutta omaan tyyliini se on ehkä kuitenkin liian sporttinen. Toisaalta jos olisin kova urheilemaan niin silloin olisin varmasti ollut jonottamassa aamusta saakka liikkeen ulkopuolella, hih!
Rentouttavaa iltaa kaikille ja tänään oli ainakin hetken todella maaginen tunnelma kun lumihiutaleet laskeutuivat hiljalleen. Kaunista vaikka se kestikin vain sen hetken!
//
If you have missed the news, today Madara is selling all their items for -40% on their website. This offer is valid for another six hours, so hurry up! 🙂
* Image from Madara.