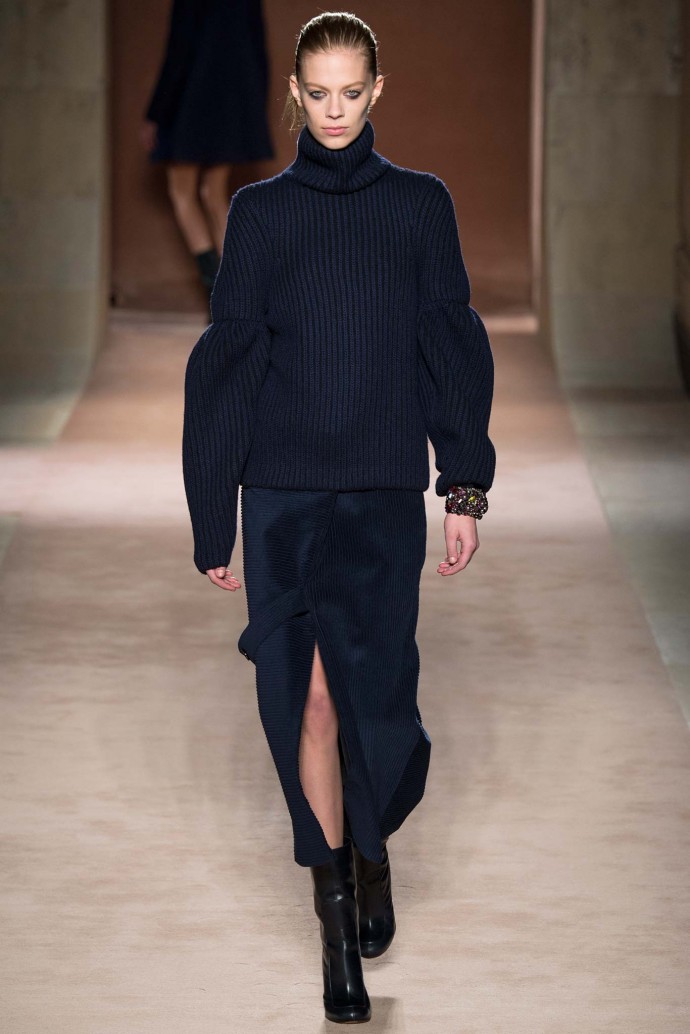 New Yorkin muotiviikko on nyt paketissa ja seuraavaksi muotikansa valloittaa Euroopan muodin pääkaupungit. New Yorkista mieleeni jäi etenkin Victoria Beckhamin näytös. Lähes kaikki malliston vaatteet ovat sellaisia joissa viihtyisin mainiosti ensi syksynä. Ihania leikkauksia, hillittyjä sävyjä ja ylellisiä materiaaleja. Hatunnoston paikka taas rouva Beckhamille!
Minkä merkin mallisto sai teiltä eniten kiitosta?
Tämä viikonloppu on lähtenyt käyntiin niin harmaassa säässä, mutta itse olen ollut viimeiset pari päivää vaaleanpunaisen kuplan sisällä. Toinen kummityttöni nimittäin syntyi kun olin reisussa ja tapasin hänet vasta muutama päivä sitten. Viikon ikäinen tyttö sulatti sydämeni ihan täysin. Se tunne kun pitää sylissä vastasyntynyttä on kyllä ihan uskomaton. Neiti väläytti jopa pienen hymyn, joka hurmasi täysin. No mutta, viikonlopun aikana yritän laskeutua täältä omasta vauvakuplastani…saa nähdä miten mun käy, heh!
New York fashion week is over and now it's time to hit Europe. One of my favorite collections from New York was Victoria Beckham's. I could wear any of her pieces next fall. Beautiful tones, luxurious materials and great cuts! Which collection was your favorite?
This weekend has started out in very gloomy weather, but I have been living in a pink bubble for the last few days. That's because I finally got to meet my one week old goddaughter who was born when I was in Seychelles. It's such an amazing feeling holding someone so small. She's the cutest thing ever and I even got a little smile from her. Maybe this weekend my little bubble will burst and I'll come back to earth, but until then, I'm walking around with babies on my mind (my love – if you're reading this, no need to stress out heh).
Enjoy your weekend everyone!
* All images: Style.com