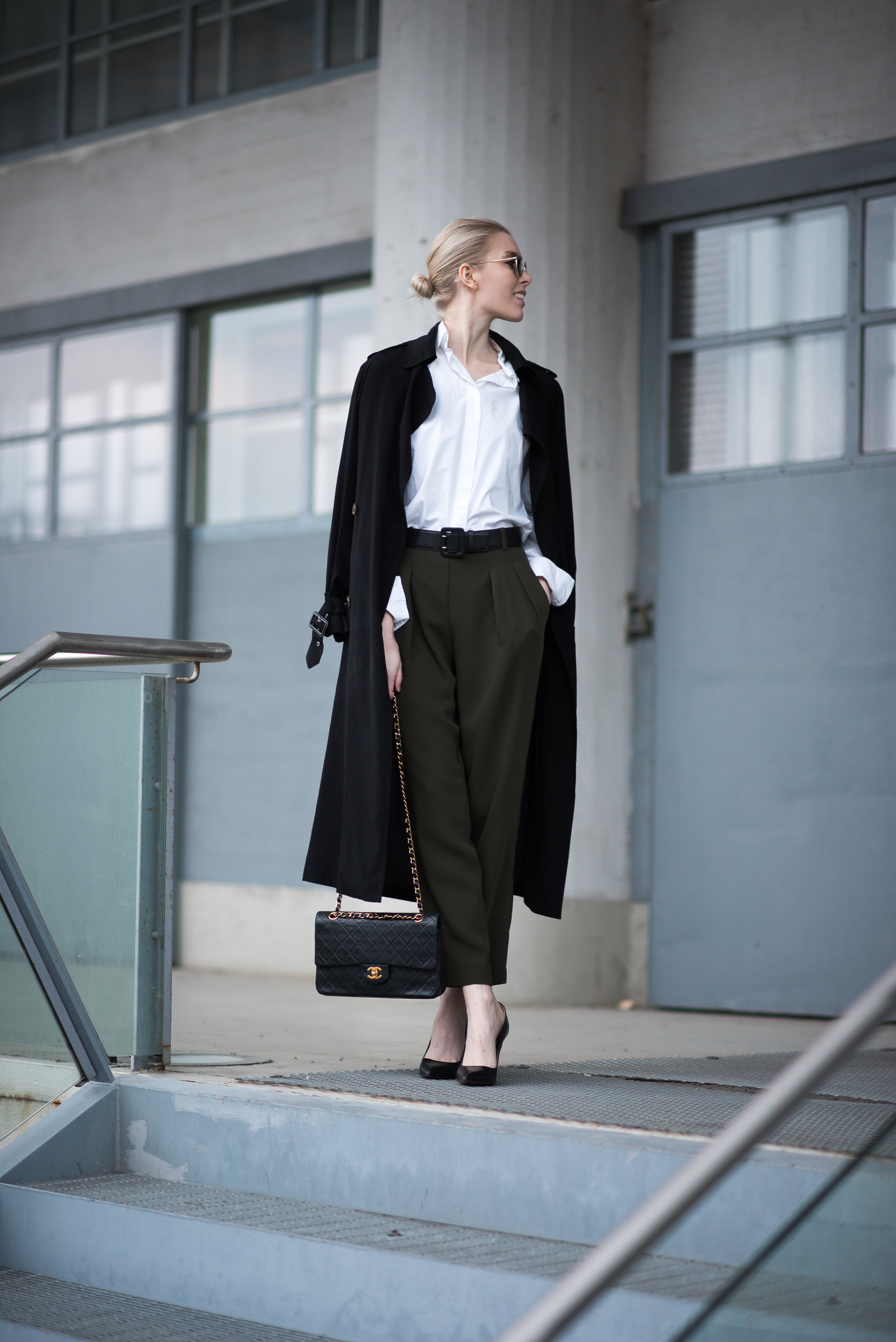 Nämä vihreät housut ovat sellaiset, joita on pakko kokeilla, jotta niiden nerokkuuden ymmärtää. Vihreä väri ja porkkananmallinen leikkaus ei heti kuulosta kovinkaan houkuttelevalta omaan korvaani, mutta heti kun vedin nämä pöksyt jalkaan niin se oli siinä. Tämä malli on ihanan erilainen, pukeva ja mikä parasta, maailman mukavin päällä. Välillä on pitänyt ihan oikeasti tarkistaa, että onko jalassani housuja ollenkaan, sillä nämä eivät tunnu päällä miltään. Nämä pöksyt ovat myös keränneet kehuja ja kyselyitä varmaan enemmän, kuin yksikään muu vaatteeni. Mitä mieltä te olette tästä porkkanamallista?
Täällä eilinen meni rennoissa, mutta väsyneissä tunnelmissa. Taisimme koko talous nukkua lähes 12 tuntia putkeen ja päivä menikin pitkälti kotosalla nauttien takkatulesta (takkaa tulee kyllä ikävä, kun muutamme keskustaan!) ja sohvaa tuli kulutettua urakalla. Illan kruunasi TTK ja sauna. Olen joskus sanonutkin, että tarvitsen yhden päivän viikosta, kun voi vain olla ja sunnuntai on siihen mitä täydellisin päivä. Energistä viikkoa kaikille!
Green color and a carrot shape…that doesn't sound very appealing, but as soon as I tried these trousers, I fell in love with them. The green color works well with the other neutral tones I wear and the carrot cut is actually quite flattering.They even give some shape to my very straight body, so I'm all for this carrot shape!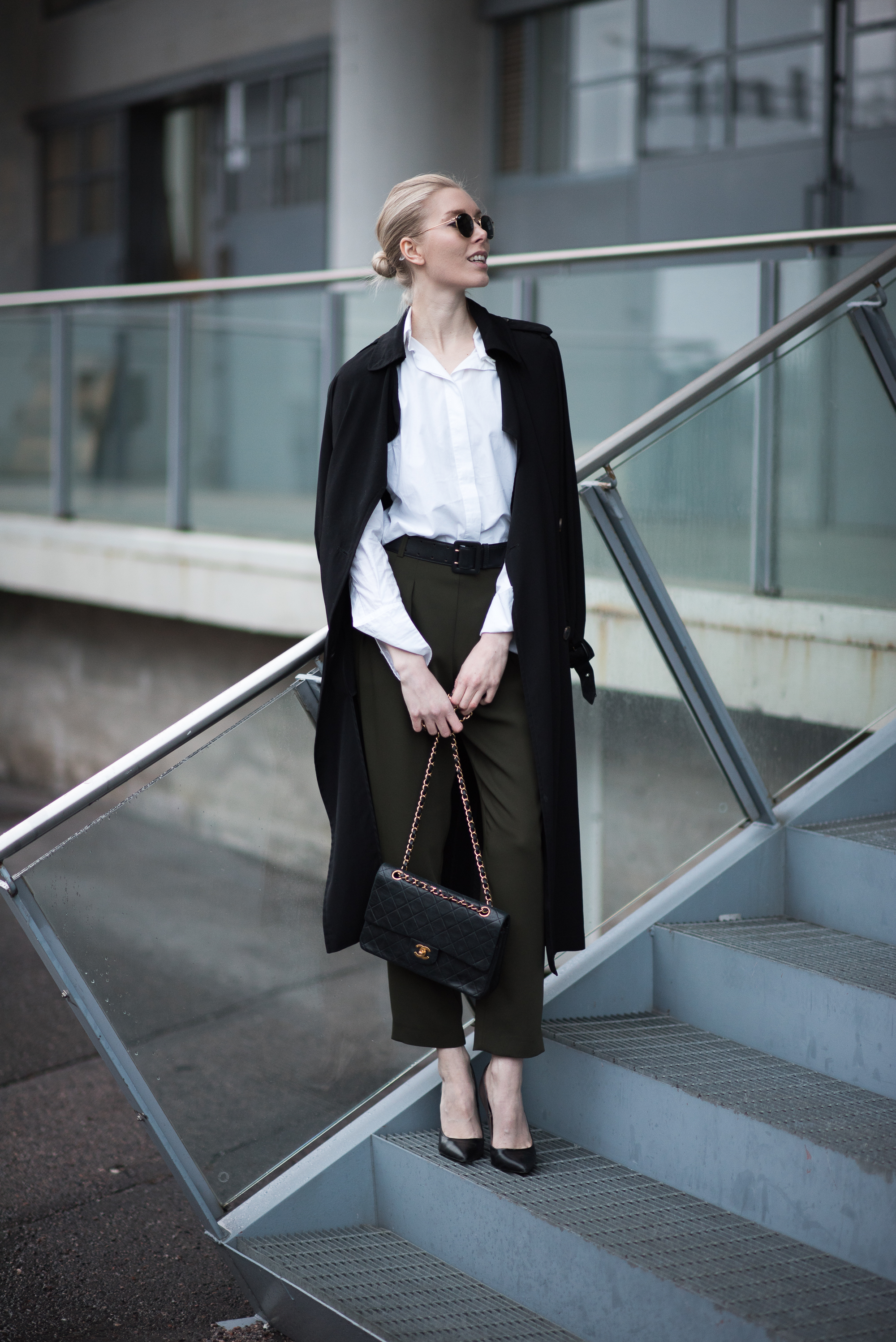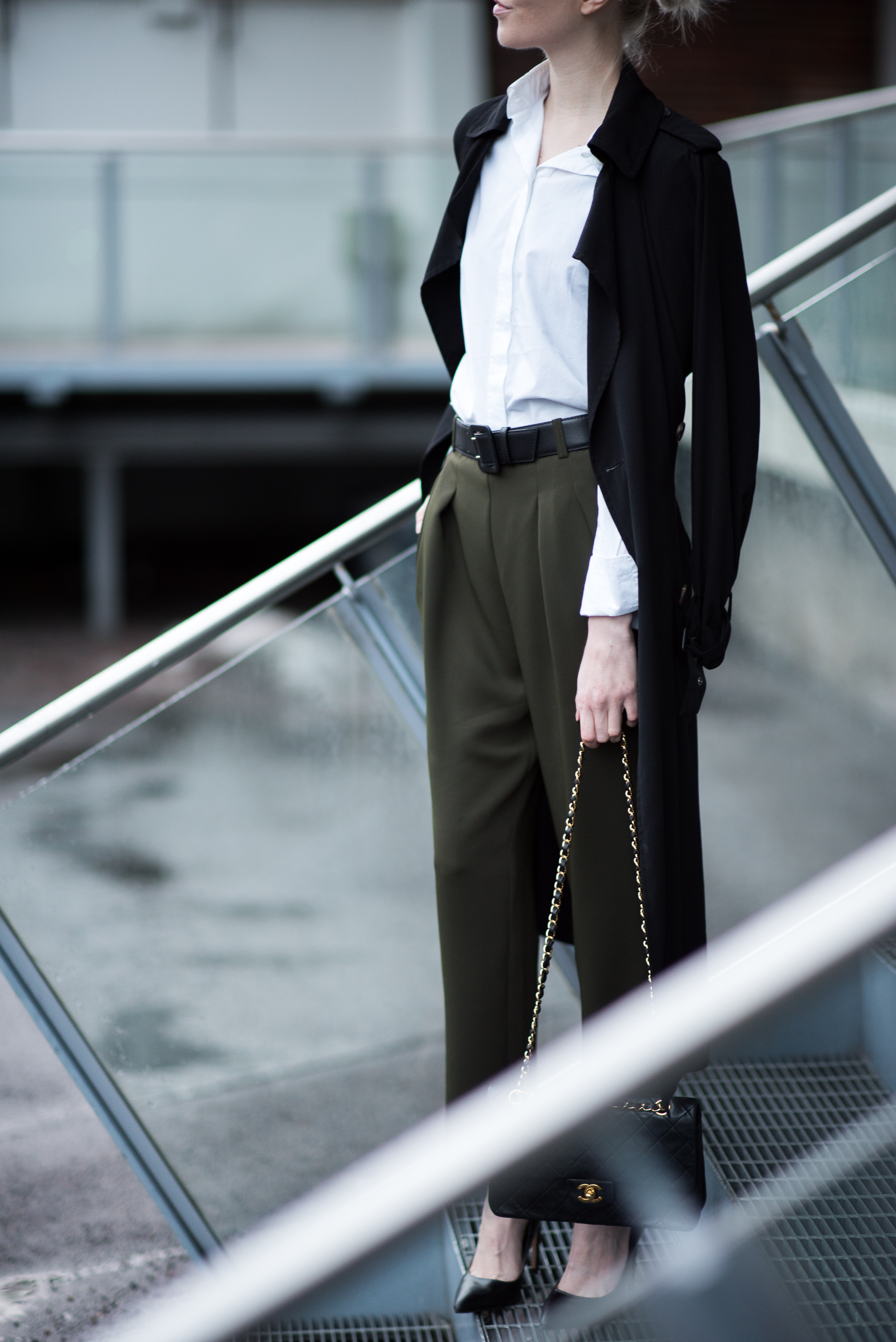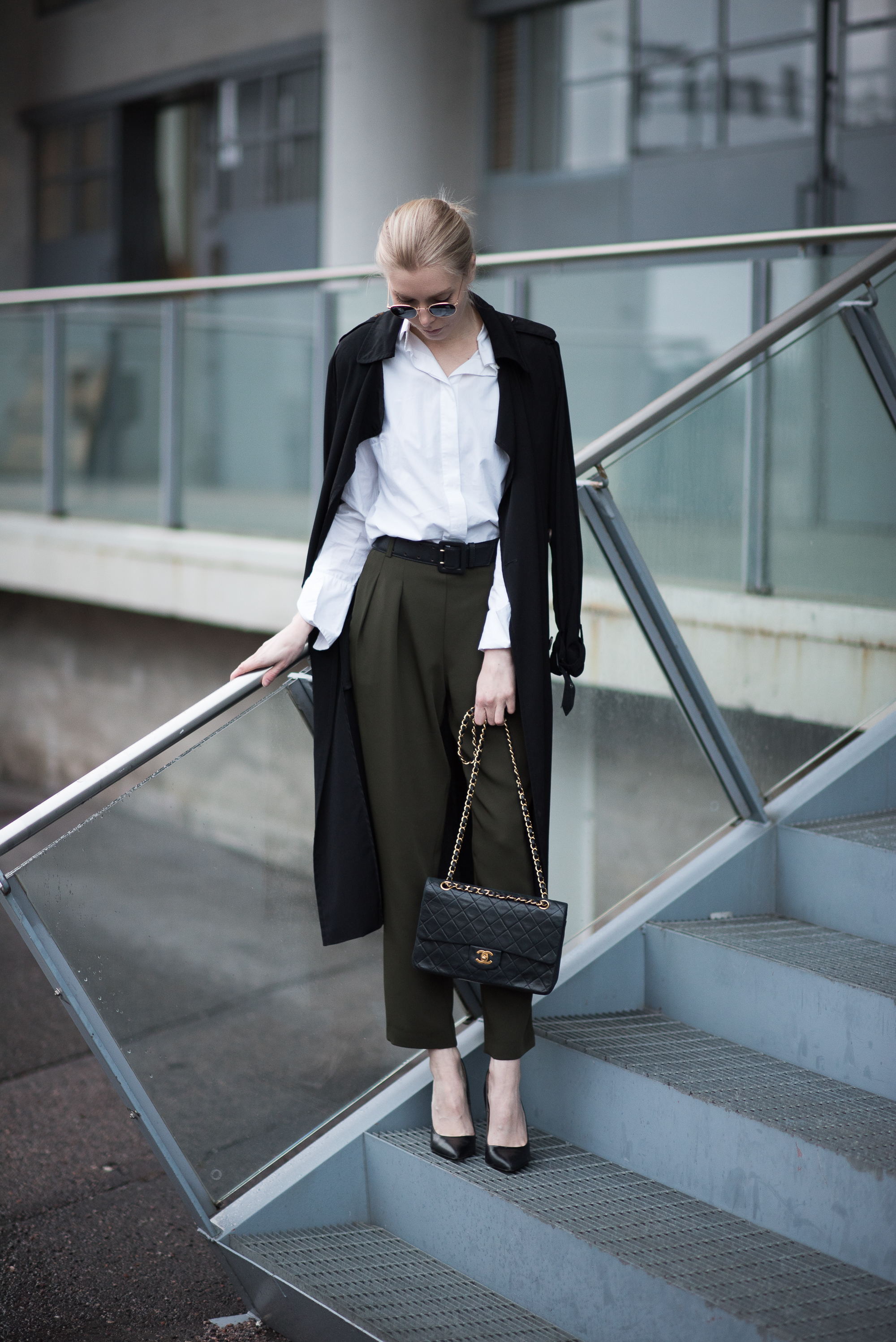 Photos / Thomas D.
Pants / Andiata*
Shirt / Stella McCartney
Trench / Zara
Heels / Zara
Bag / Chanel
*Gifted.
Save
Save