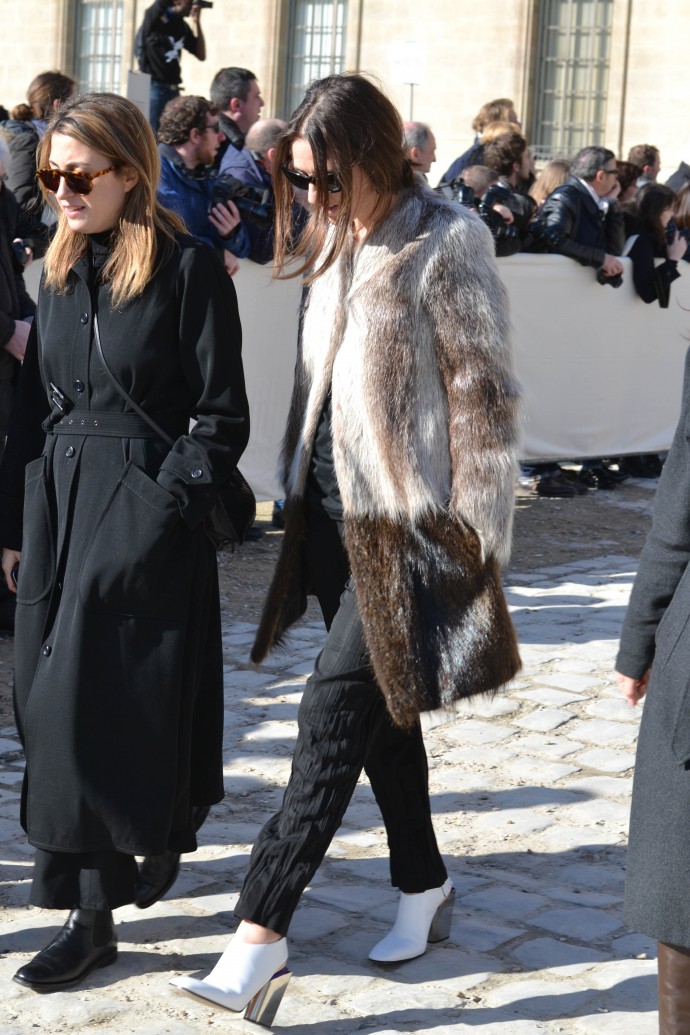 [dropcap custom_class="normal"]Pariisin muotiviikot on juuri käynnissä ja koska itse olen para-aikaa Etelä-Ranskassa niin tässä on muutamia vuoden takaisia kuvia Louis Vuittonin näytösvieraista. Harmittaa hieman, että missaan muutaman merkin showroomit jotka ajoittuvat juuri viikonlopuksi, mutta toisaalta valitsen rivieran muotiviikkojen sijasta ihan mielelläni! Tämä on paikka missä tunnen oloni aina kotoisaksi ja johon on usein kaipuu takaisin.[/dropcap]
Ystävien tapaamisen lisäksi,  meillä on suunnitelmissa syödä suosikkiravintoloissamme ja kuvata muutamat asukuvat joissa päälläni on Ivy Revelin kevät malliston vaatteita. Instagramin välityksellä (@styleplaza) pysytte kärryillä meidän menosta parhaiten!
Rentouttavaa lauantaita kaikille!
Paris fashion week is in full swing and as I didn't have an opportunity to shoot street style pictures this year, here are some older ones from last year.  I'm a bit bummed that today I'll miss some showroom visits as we are in Monaco at the moment. Not complaining though, because I'm so excited to be here! After three years of calling it my home, I have to admit I've missed this place.
Besides meeting up with some friends and eating at our favorite restaurants, we'll shoot some outfits and show you guys a few pieces from Ivy Revel's Spring collection. Through instagram (@styleplaza) you'll be able to keep better track of riviera trip.
Have a great weekend everyone!