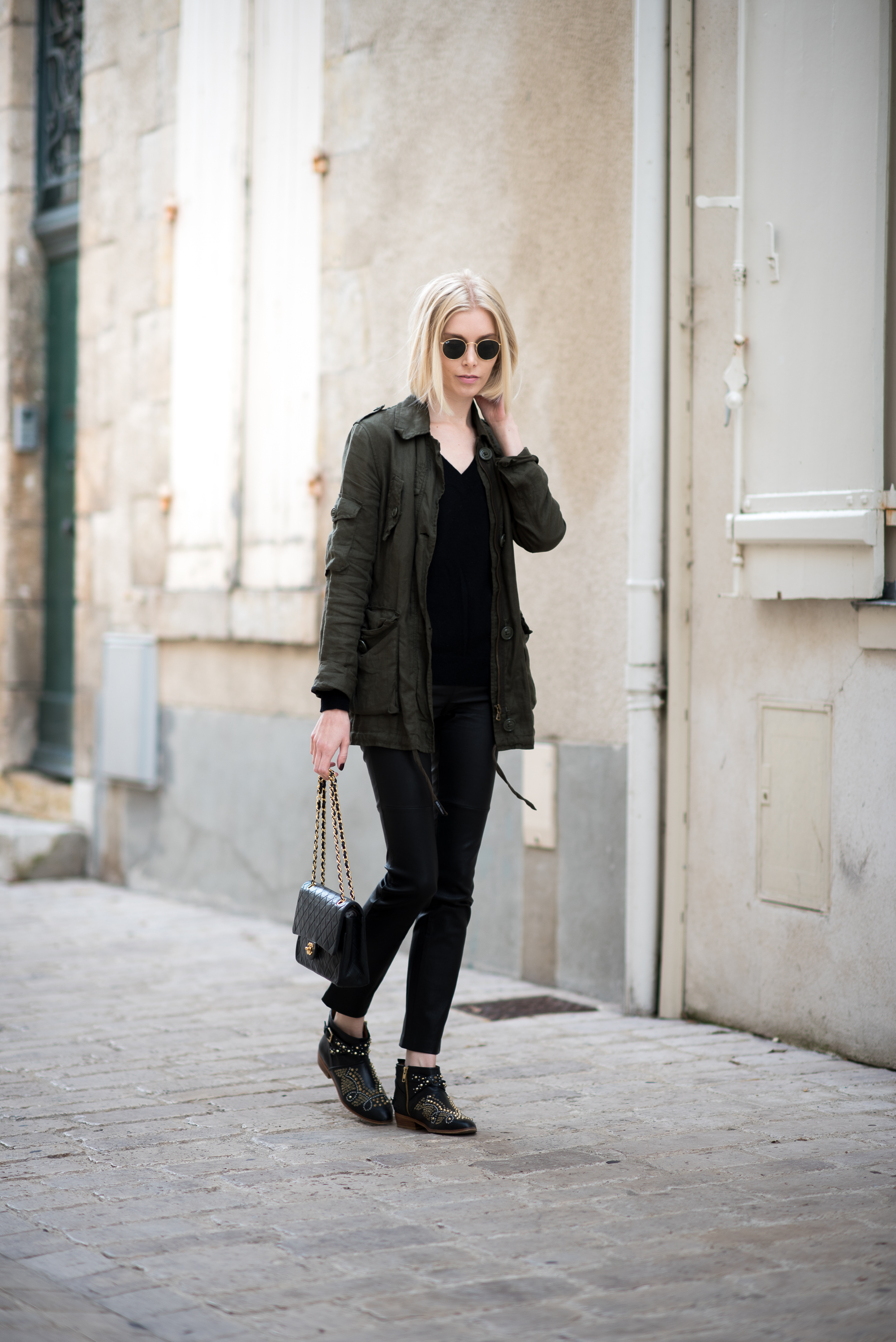 Toivottavasti ette ole vielä täysin kyllästyneitä näihin samoihin nahkahousuihin? Tämän jälkeen on nimittäin vielä tulossa kaksi asukuvaa housujen kera. Sen jälkeen pidän vähän taukoa niiden käytöstä, jotta ne eivät kuluisi täysin puhki. Tämä kun on kaappini lempipari! Sieltä löytyy myös yhdet Zaran nahkahousut, mutta voi olla, että laitan ne kiertoon, sillä valitsen aina nämä niiden sijaan. Turhaan niitä pitää siis kaapissa pölyyntymässä!
Tällä kertaa yhdistin housut tämän pre-loved takin kanssa ja takki on kyllä noussut suosikikseni lyhyessä ajassa. Kuten jo aikaisemmin sanoin, niin onneksi maltoin odottaa tämän kanssa, sillä loppupeleissä löysin vuosia palvelevan yksilön ihan sattumalta. Mersun slogania lainatakseni "the best or nothing" kiteyttää kyllä ajatukseni tämän kohdalla, heh. Omat kriteerini kun olivat hyvinkin tiukat takin suhteen, niin olin vähän epäileväinen, että käveleekö se täydellinen ikinä vastaan.  Tiedättekö kun joskus oman pään sisällä on niin selvä kuva siitä mitä haluaa, mutta juuri sen löytäminen tuntuu mahdottomalta? Ja jokainen pienikin väärä yksityiskohta johtaa torjumiseen?  Vaatteissa tämä ajattelutapa vielä toimii hyvin (minimoi tehokkaasti hutiostoksia), mutta muuten se voi tehdä elämästä hitusen hankalaa. Muistan, kuin olimme ostamassa vessapaperitelinettä, mutta kun mikään ei kelvannut. Onneksi mies vähän herätteli siinä vaiheessa, että onko sillä vessapaperitelineen ulkonäöllä nyt niiiiin paljon väliä. Esteetikko, mikä esteetikko. Niin hyvässä, kuin pahassa – guilty as charged!
I hope you aren't completely bored with these leather pants yet? There are still two outfits to go! After that I'll leave them to rest for a while, because I don't want to wear them out considering they are my favorite ones.
This time I paired these pants with my recent pre-loved purchase and this jacket has quickly become a favorite of mine. As I told you already, I'm so happy I waited for the perfect one. In this case I can use the slogan of Mercedes "the best or nothing", as that's how I felt about finding an army jacket. You know that feeling when you rather be without if you can't have the perfect one? That's how I feel about many things and in fashion this comes very handy at times (prevents you from doing wrong decisions and saves you money), but sometimes it can be a bit too much. Like for example when searching for a toilette paper stand and you choose to be without one, because you can't find the "perfect toilette paper stand". Now, that is just mad, but what can I say. Once an aesthetician, always an aesthetician.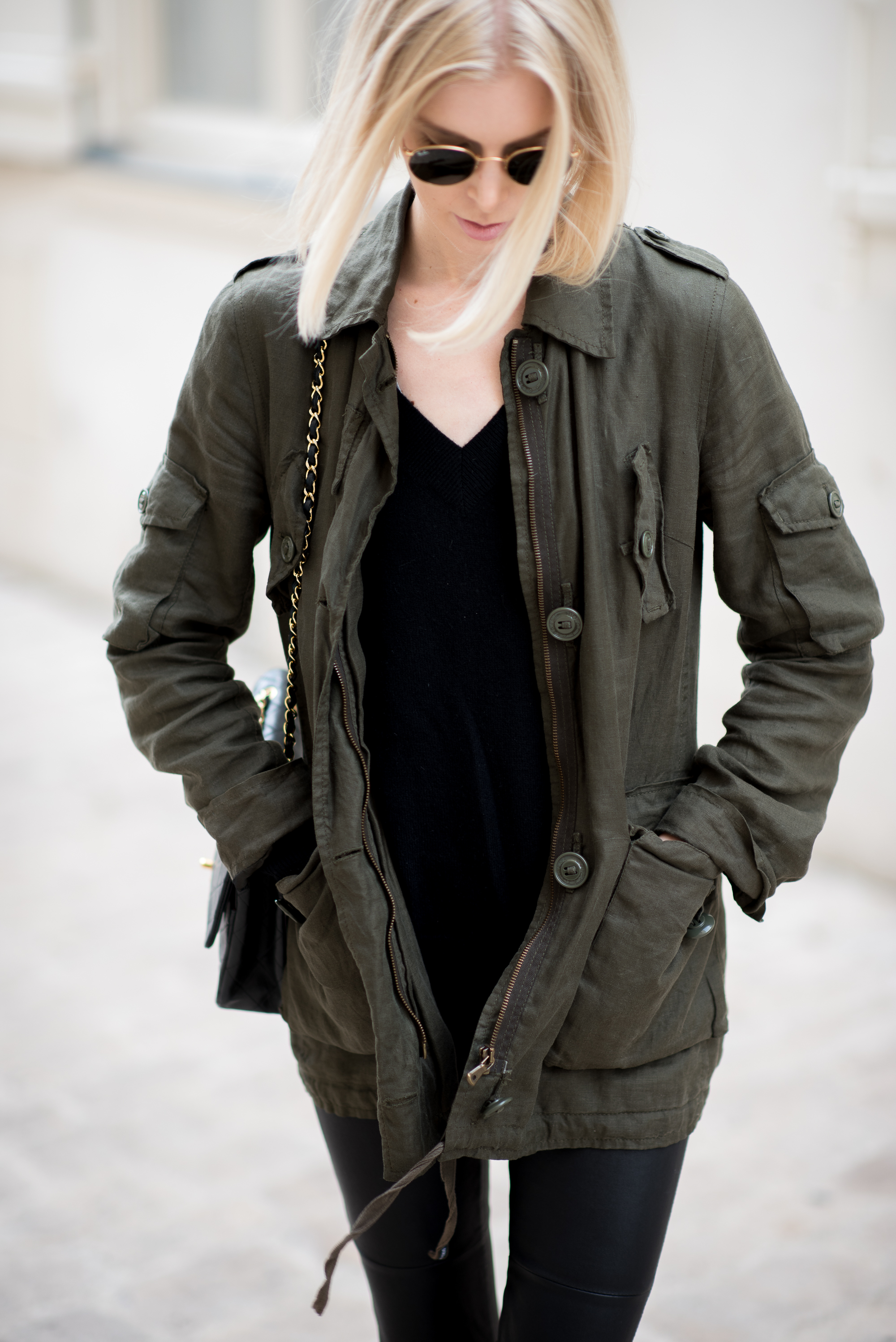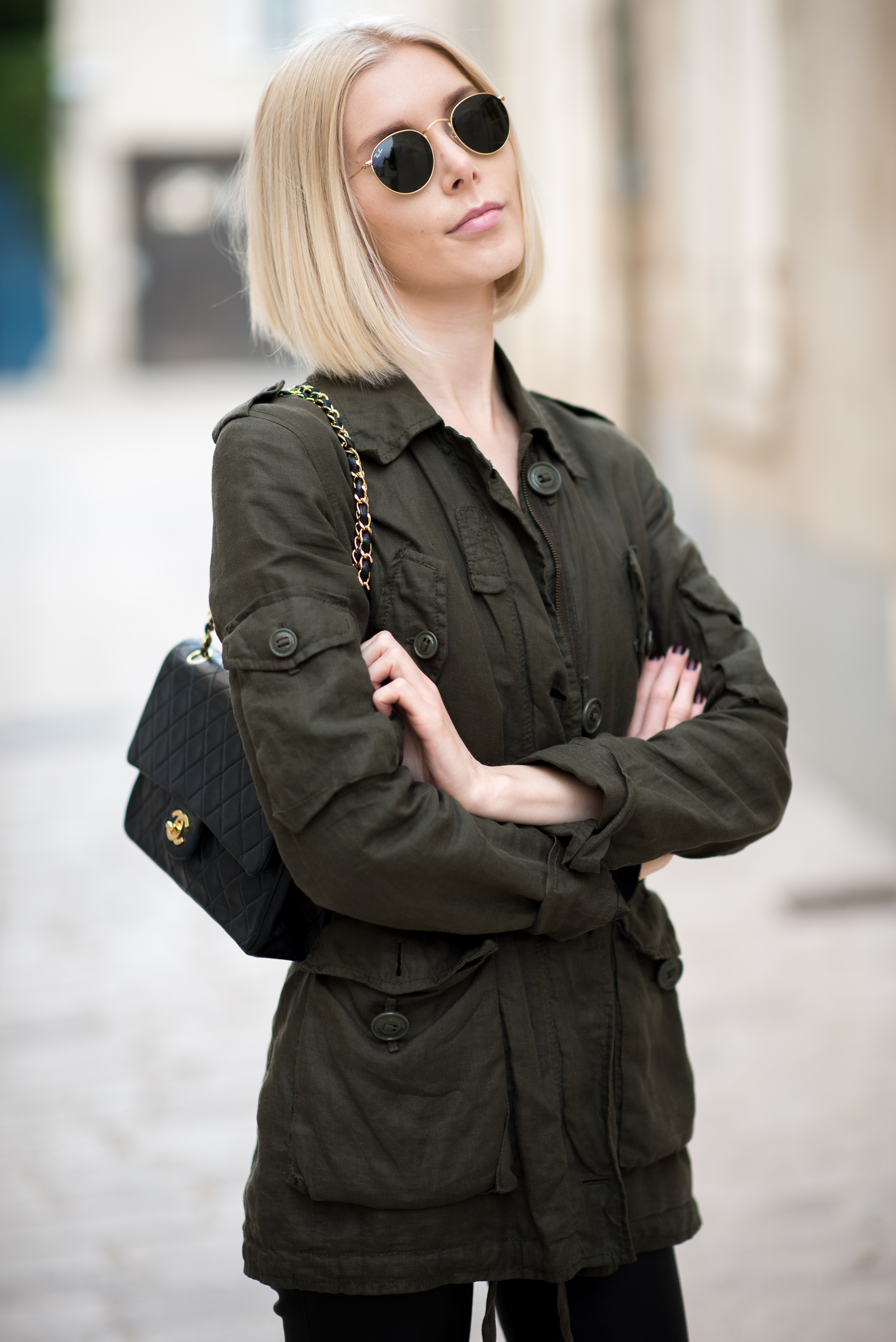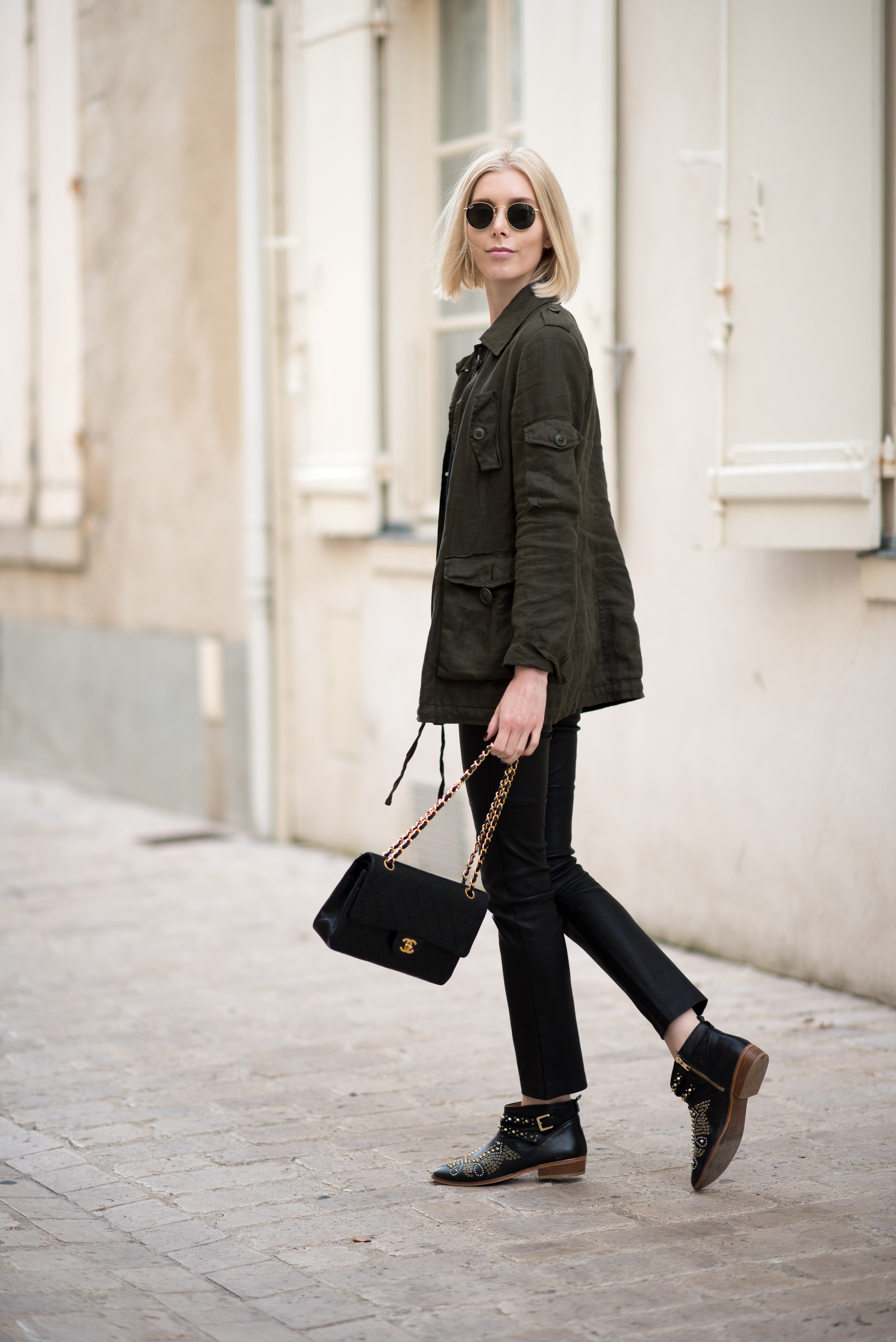 Jacket / Dolce & Gabbana (similar here*)
Leather pants / H&M (similar here*)
Cashmere knit / Monoprix (similar here*)
Sunnies / Ray Ban*
Boots / Zara (similar here*)
Bag / Chanel
*Commercial links/Gifted.
Save
Save
Save
Save
Save
Save
Save
Save
Save
Save
Save
Save
Save
Save
Save
Save
Save
Save
Save
Save
Save
Save
Save
Save
Save
Save