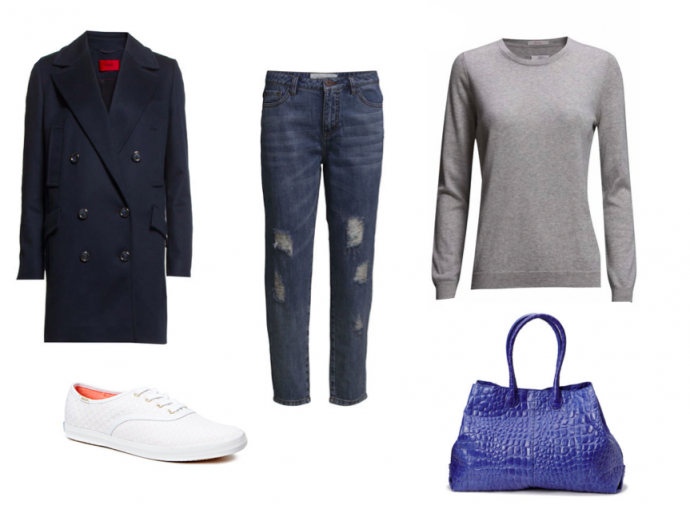 Coat / Hugo     Jeans / Vero Moda     Sweatshirt / Gant
 Sneakers / Ked's     Bag / Liebeskin Berlin
[dropcap custom_class="normal"]Booztilla on menossa paraikaa kevät alet. Kävin tarjonnan läpi ja valitsin sieltä muutamia suosikkejani joista tein neljä asukokonaisuutta. Kaksi vähän rennompaa yhdistelmää ja kaksi hieman siistimpää. Niiden tennareiden lisäksi omaan kaappiini ei saisi eksyä enää yhtään mitään, mutta aina voi haaveilla eikö niin?[/dropcap]
Olen muuten huomannut itsestäni, että kaupoissa ei enää edes tee mieli käydä kovinkaan usein ja vaikka käyn niin tuntuu, että todella harvoin löytää jotain "pakko saada"-juttua. Ihan hyvä, että tilanne on tämä, mutta huomaan eron jo ihan vuoden takaiseen. Onkohan se ikä joka vaikuttaa siihen, että mietin kuluttamisesta ihan eri tavalla nykyään? Toki käytän edelleen rahaa muotiin ja kosmetiikkaan, mutta nykyään paljon vähemmän ja silloin kun kulutan niin mietin todella tarkkaan onko se ostos sen rahan arvoinen ja tuleeko sille tuotteelle oikeasti käyttöä.
No olipa innostava "let's do some shopping"-puhe, heh! Jos jotain hyvää sentään niin alennuksia kannattaa ehdottomasti odottaa ja nytkin löysin tuolta Booztin alesta monta juttua joita ihastelin jo normaalihintaisena. Nykyään kaupat ja verkkokaupat pitää tällaisia väli-aleja ihan jatkuvasti, joten tuntuu, että mitään ei enää kannata ostaa normaaliin hintaan. Outletit on myös sellaisia paikkoja missä säästää pitkän pennin merkkituotteissa. Lisää muuten Firenzen lähellä olevasta The Mall-outletista piakoin! Sieltä lähtikin mukaani eräs Pradan aarre, joka on yksi vaatekaapin kulmakivistä.
The mid season sale is on at Boozt.com! I went through the selection and found some nice items. Which look is your favorite? I'm mostly into the third one. Surprise, surprise!
I've realized how much pickier I've become when shopping. I find it very hard to find something that I absolutely love and thus rarely find anything perfect. I think it's only a good thing as I want to keep my closet minimal and have only things I truly wear in there.
Most brands and stores have sales very often nowadays so you can make great finds year-around for less. Another favorite of mine are outlet villages. Especially designer outlets. In Florence I visited The Mall and found something perfect from Prada. When in Italy…right heh?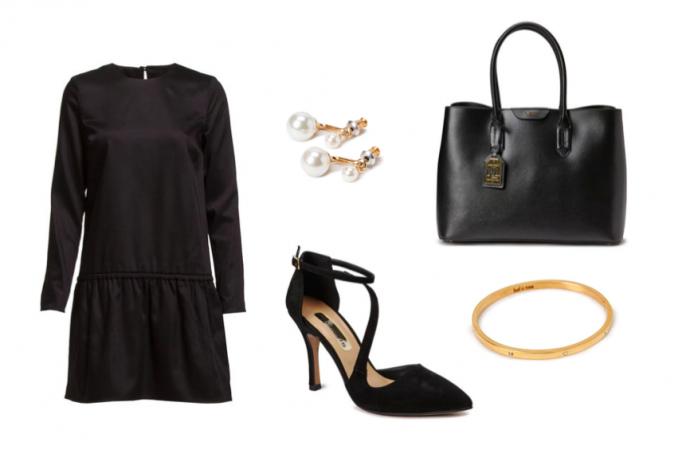 Dress / Bruuns Bazaar     Earrings / Pilgrim     Bag / Ralph Lauren    
Heels / Tamaris     Bracelet / Bud to Rose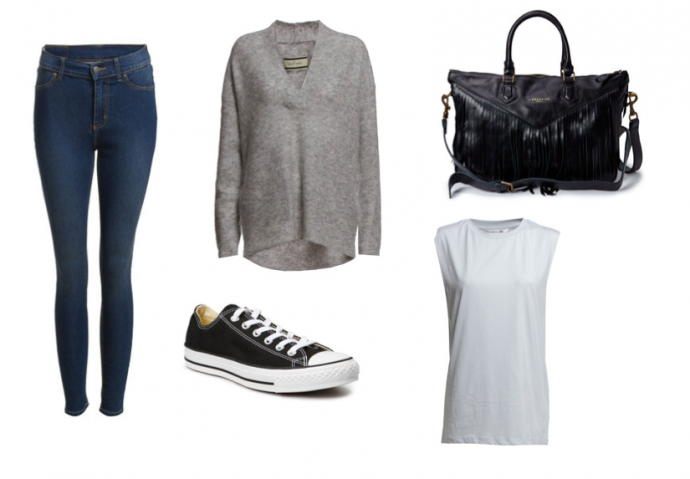 Jeans / Cheap Monday     Knit / By Malene Birger     Bag / Liebeskind Berlin
Sneakers / Converse     T-shirt / Won Hundred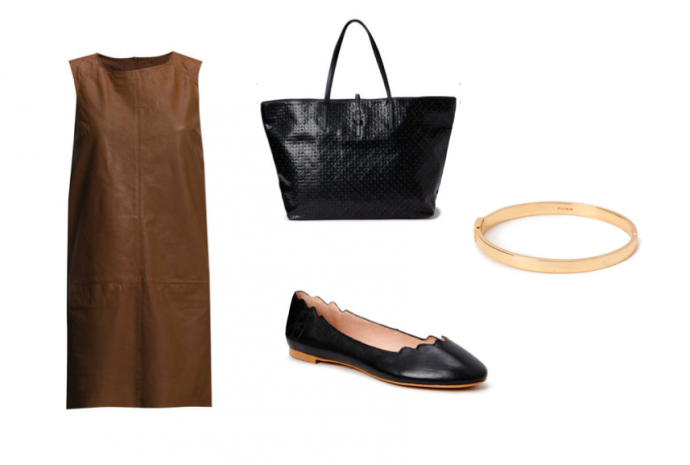 Leather dress / Esprit     Bag / By Malene Birger
Flats / Sam Edelman     Bracelet / Pilgrim
[spacer]
*Commercial links/Mainoslinkkejä.