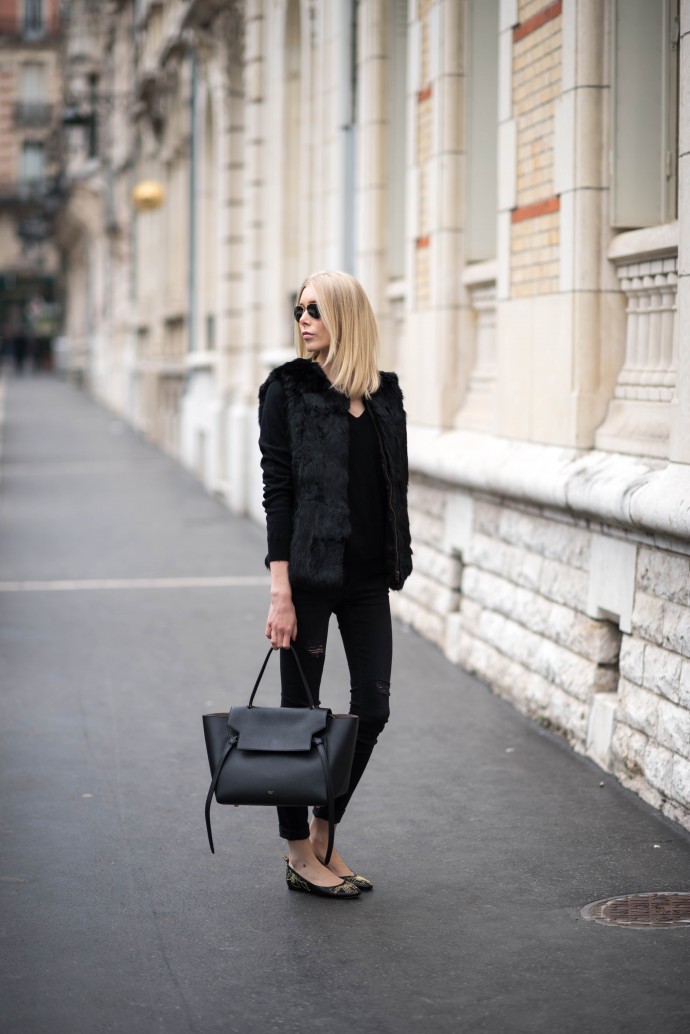 Toivottavasti teillä kaikilla oli onnistunut viikonloppu! Omani meni ihan hetkessä, sillä sain poikaystäväni tänne perjantaina ja jo eilen vein hänet takaisin lentokentälle. Kyseessä oli siis todella nopea pyörähdys, mutta parempi sekin kuin ei mitään!  Seuraavan kerran kun me näemme, niin asiat ovat jo toisin. Silloin me pääsemme rakentamaan yhteistä omaa kotiamme.
Nämä kuvat on itseasiassa otettu tulevassa kotikaupungissani Orléansissa. Muistan kun etsimme hyvää kuvauskohdetta ja heti kun käännyimme tälle kadulla sanoin poikaystävälleni, että tällä kadulla haluan asua. Hän katsoi minua huvittuneen vierestä ja tokaisi; "Tämä on koko kaupungin kallein katu. Miten en ole yllättänyt, että iskit silmäsi juuri tähän katuun". Heh, what can I say…
Meillä kävi asunnon kanssa ihan mieletön tuuri ja vaikka se ei nyt sijaitsekaan juuri tällä omasta mielestäni "kauneimmalla kadulla" niin uskon, että me tulemme viihtymään uudessa asunnossamme.
Hyvää viikonalkua teille ihanille sinne ruudun toiselle puolelle!
I hope all of you enjoyed your weekend! Mine went by so fast, because I had my boyfriend here. He flew in on Friday and then left already yesterday. A quick visiti indeed, but I was so happy to spend some quality time with him. Next time I'll see him is when I move to Orléans. Only a few weeks left…
These pictures are actually taken in my soon to be home city. I remember us walking around looking for a nice place to shoot and when we turned on this street I looked at my boyfriend and said; "This is where I want to live". He looked at me funny and said; "This is the most expensive street in Orléans. Why am I not surprised you chose this one". Heh, what can I say? I have expensive taste?
We were very lucky with our new home and even if it's not on this street, which I consider to be the "most beautiful" in Orleans, I'm sure we will love it.
Enjoy your week everyone!
Vest /MJM
Cashmere knit / Monoprix
Jeans / Zara
Flats / Chloé
Bag / Céline
Sunnies / Ray Ban