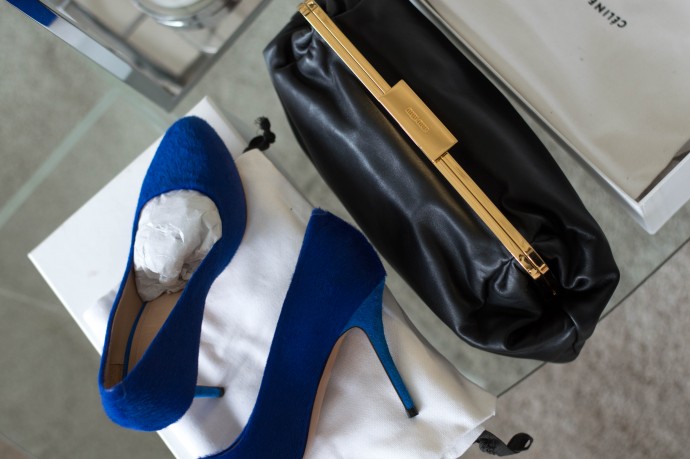 Kerroin teille sunnuntaina, että olen käynyt kaappejani läpi oikein huolella. Nyt kun muuttoon on enää alle kuukausi, haluan karsia mahdollisimman paljon kaappini sisällöstä. Tavaroiden raahaaminen maasta toiseen kun ei ole mitään suurta herkkua niin mielummin laitan eteenpäin osan aarteistani. Voi olla, että tämän parin viikon aikana laitan vielä muitakin juttujani myyntiin, eli huuto.net tiliäni (annasofialuo) kannataa seurata ahkeraan. Nyt sieltä löytyy mm. nämä siniset Célinen korkokengät, sekä Miu Miun musta laukku ja paljon muuta.
Huuto tililleni pääsette tämän linkin kautta! Lisäkysymyksia voi esittää myös blogini mailiin; styleplaza@hotmail.com.
Hyvää illanjatkoa kaikille!
As my move to France is approaching, I've been going through my closets. Anyone who has ever moved from one country to another, knows that dragging your possession around is not the easiest thing. That's why I've decided to put for sale many of my old things. If you're interested for example in these Céline heels in size 38 or this Miu Miu clutch, send me an email at styleplaza@hotmail.com.
Enjoy your evening everyone!