Tässä on tämän nahkahousu-viikon toiseksi viimeinen asu ja samalla siitä tuli oma suosikkini. Ei kyllä mikään ihme, sillä kaikki asun elementit ovat niitä arjen pelastajia ja nuo mokkaiset nilkkuritkin ovat kaappini mukavimmat korot. Kaikissa asuissani on mielestäni kaksi elementtiä; yksinkertaisuus ja mukavuus. Näistä kahdesta pidän arkipukeutumisessani kiinni. Juhliin voin sitten pukea ne stiletot, mutta arjessa tyydyn tepsuttelemaan matalilla kengillä tai sitten näillä mukavilla ja maltillisimmilla koroilla.
Huomaan, että mitä enemmän ikää tulee, niin sitä varmempi olen omasta tyylistäni ja siitä mikä itselleni sopii. Tuntuu, että olen karsinut kaiken ekstran pois tyylistäni ja näissä minimalistissa asuissa olen eniten kotonani. Hassua ajatella, että vielä muutama vuosi sitten pukeuduin mm. kukkakuviolliseen bleiseriin. Jotain mitä en nykyään vetäisi päälleni mistään hinnasta. Niin se oma maku ja tyyli vain muokkautuu vuosien varrella. Saa nähdä jos se oma juttuni on nyt tässä vai tulenko vielä kenties kymmenen vuoden päästä pukeutumaan siihen kukalliseen bleiseriin, heh. Vaistoni sanoo, että hell no, mutta eihän sitä ikinä tiedä!
This is the second last look of this "leather pants week" and it became a favorite of mine. No wonder, since I'm wearing some of my all time favorite pieces together. These suede boots are the most comfortable heels I own, so actually this look is everything my style stands for – comfortable and simple. These are the cores of my style and something I stick to in my everyday outfits. I leave the higher heels for weekends and celebrations, but during the week I always choose something more comfortable.
I notice that the older I get, the more sure I am about my personal style and what actually fits me. I have simplified my wardrobe and it feels great to have only few quality pieces I can always trust and feel good in. It's funny to think that not too many years ago I actually bought a bright flower print blazer (true story). Something I wouldn't wear now, even if someone paid me. But that's how our taste and sense of style evolve over the years. Let's see if this minimalist approach is my thing for good, or if in ten years I'll go crazy with my style. You never know!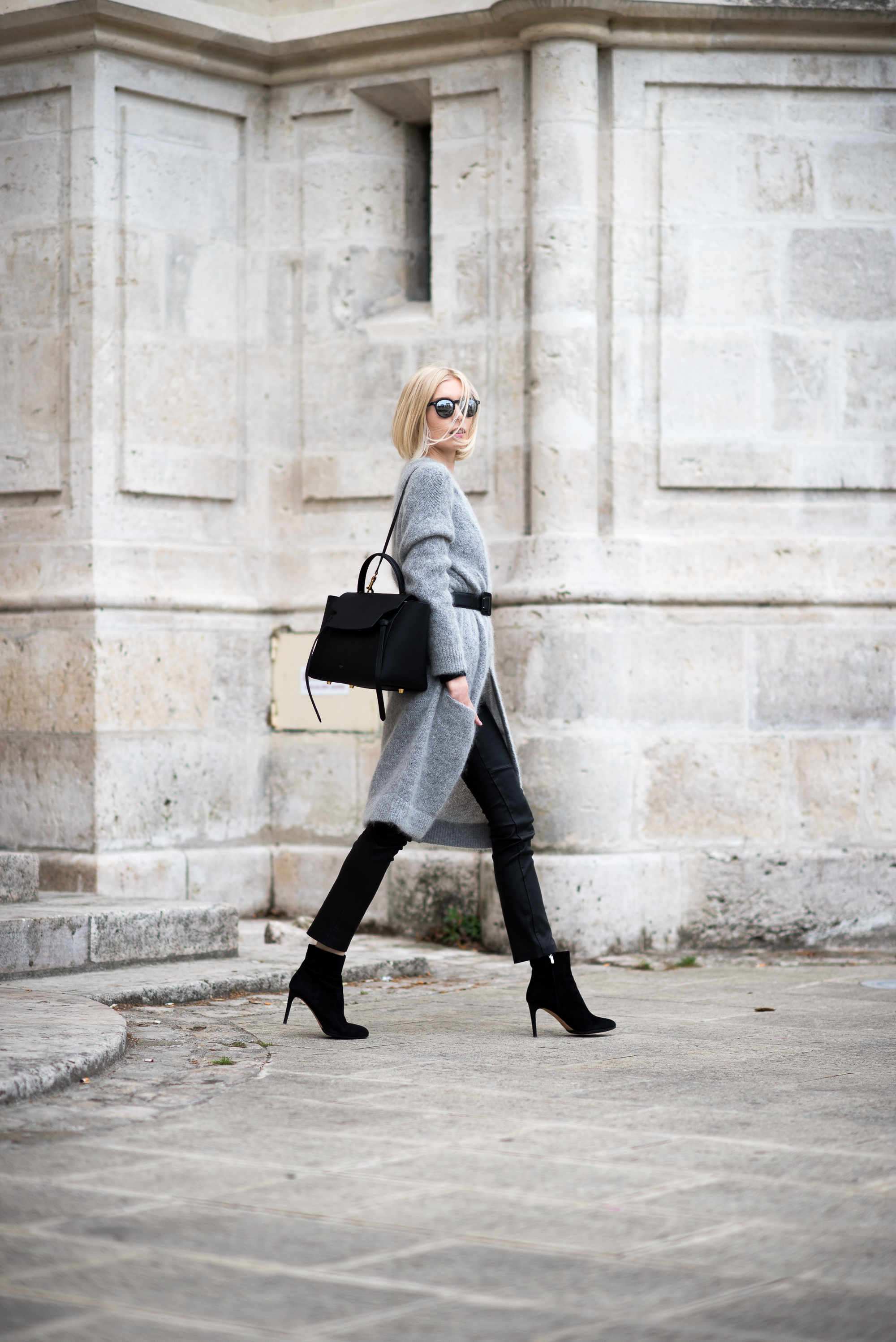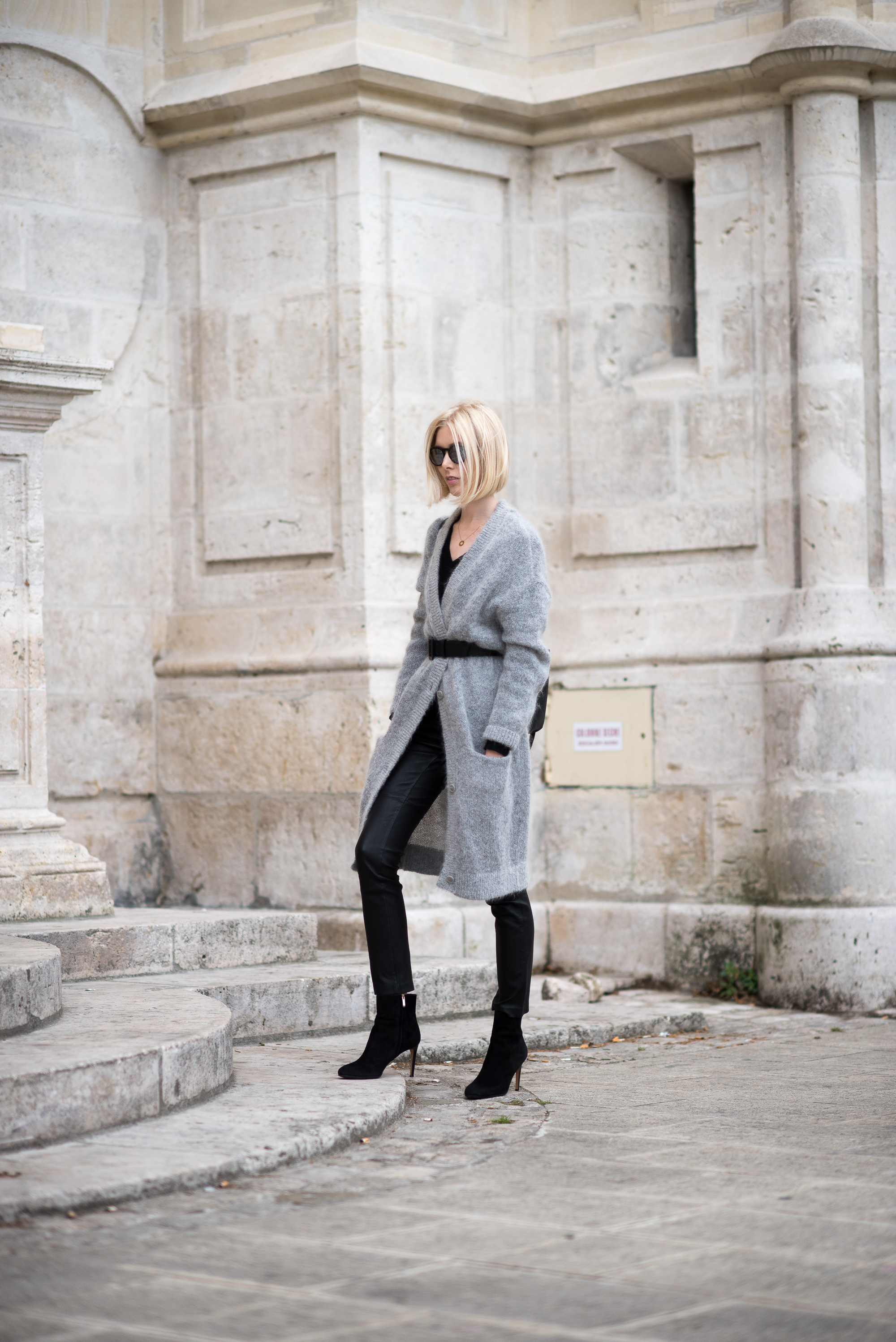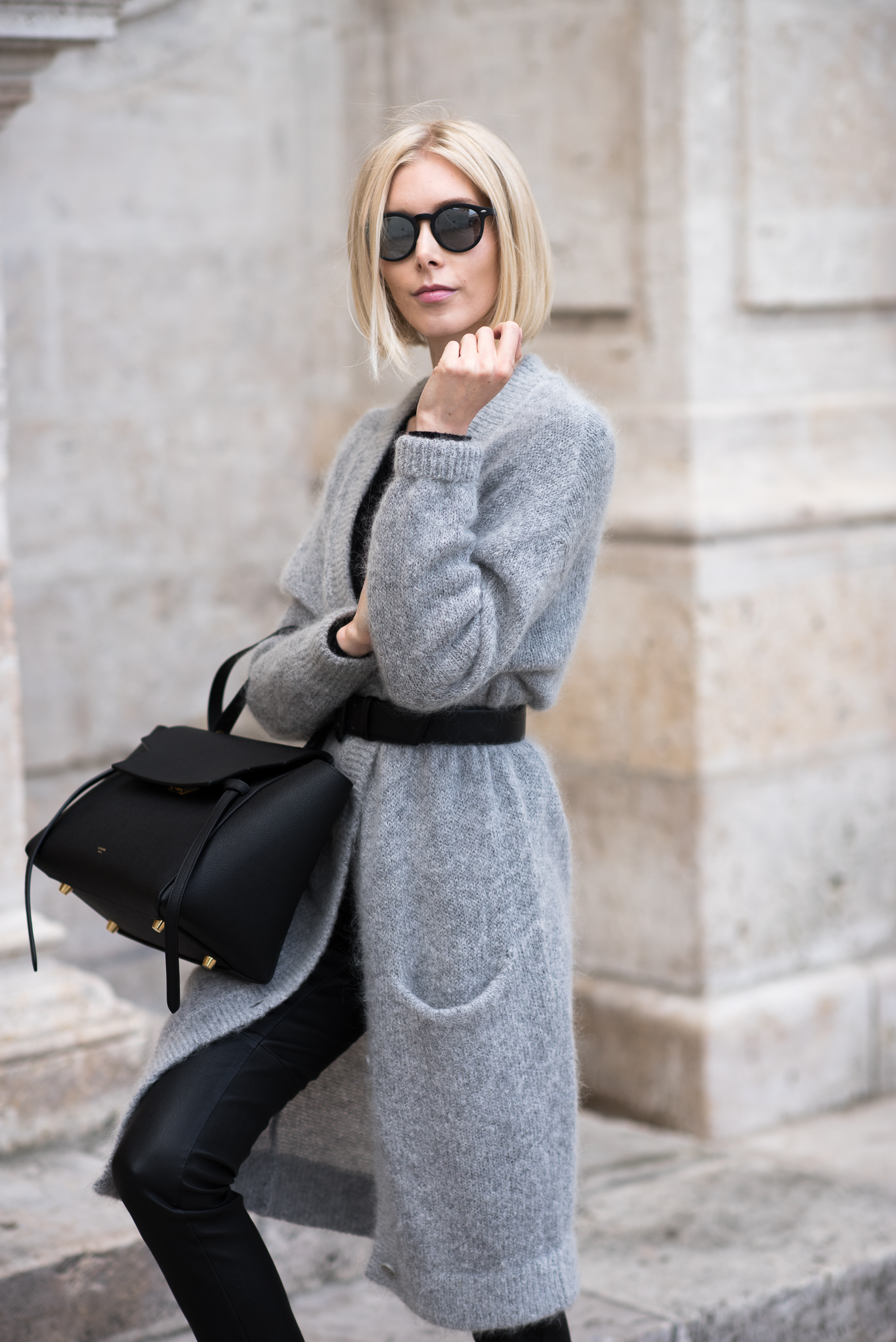 Photos: Thomas D.
Cardigan / & Other Stories (similar here*, here*, here*)
Cashmere knit / Monoprix (similar here*)
Leather pants / H&M (similar here*, here*)
Boots / & Other Stories (similar here*)
Sunnies / Montana (similar here*)
Necklace / Dinh Van
Bag / Céline
*Commercial links/Gifted.
Save
Save
Save
Save
Save
Save
Save
Save
Save
Save
Save
Save